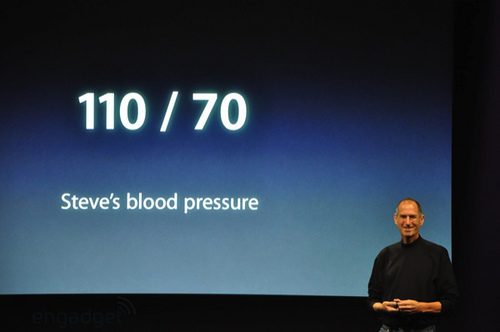 One of the hottest topics these days is the "Apple iPhone 4 antenna issue". When Apple launched the Apple iPhone 4, we saw that after a few days passed, people started complaining about the antenna issue. On that problem, Steve Jobs said that there is no antenna issue in the iPhone 4, they are just rumors.
Well, then after a time, Apple claimed that there is an antenna problem in the iPhone 4 during the Apple press conference last Friday and they will be providing free bumpers to all iPhone owners. Did you ever imagine how much that costs? Providing free bumpers to users cost Apple $175 Million.
Apple also said that the antenna issue is common in every phone, and they picked RIM, Nokia, HTC, and Samsung phones as an example. When Apple gave that statement, we saw RIM, Nokia and HTC replying Apple. And when Samsung saw others saying "Shut Up" to Apple. Then they also joined the bandwagon and said:
The antenna is located at the bottom of the Omnia 2 phone, while iPhone's antenna is on the lower left side of the device. Our design keeps the distance between a hand and an antenna. We have fully conducted field tests before the rollout of smartphones. Reception problems have not happened so far, and there is no room for such problems to happen in the future.
Steve Jobs blamed these companies and they replied back like a slap on Apple's face. I hope Steve will take his words back, and then everything will be good.
Users out there who are using the Samsung Omnia 2, did you people ever face any antenna problem in your phone? If yes, then please do tell us.
via Engadget