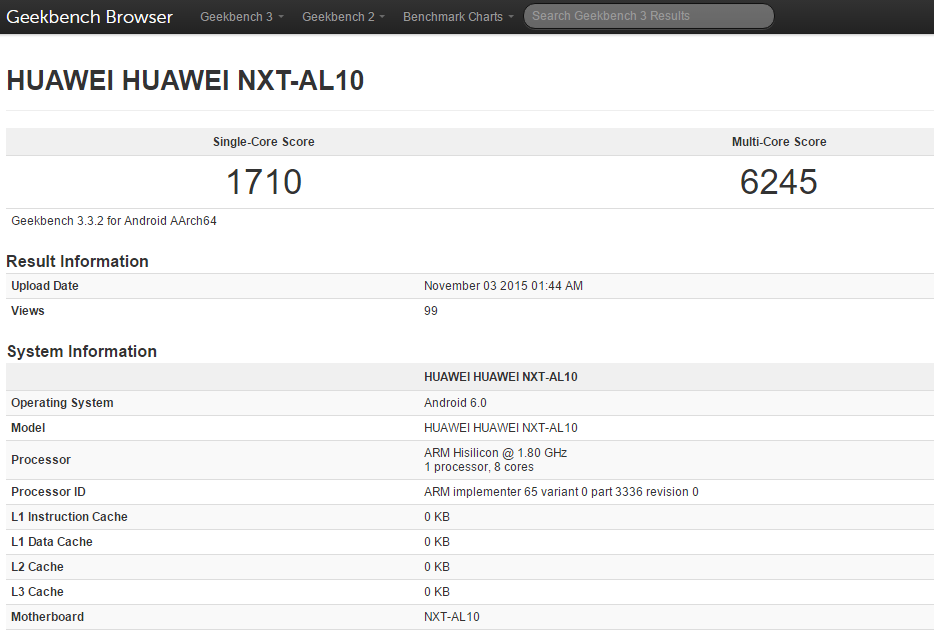 Only one day to go before Huawei announces their latest Kirin 950 SoC based on the big.LITTLE architecture. We already showed you the leak of the Mate 8 and it's specs on a benchmark page however, we didn't get any scores until now.
The latest benchmark of the NXT-AL10 device which is most likely the Mate 8 reveals the scores posted by the processor. The Kirin 950 posted scores of 1710 and 6245 for the single core and multi core scores respectively.
This is higher than Samsung's Exynos 7420 chipset scores which managed to post 1327 and 4435 in the single core and multi core tests respectively. This also means that the Kirin 950 is likely to be more powerful than the Snapdragon 810 as well. But the main test for the Kirin 950 will be against the next gen Snapdragon 820 and Exynos 8890 considering that the Snapdragon 810 and Exynos 7420 are already a bit dated.
While these scores are promising, it remains to be seen how well it will fare against the Snapdragon 820 and the Exynos 8890. Who do you think will be the winner in terms of benchmarks between the three processors? Let us know in the comments section below.