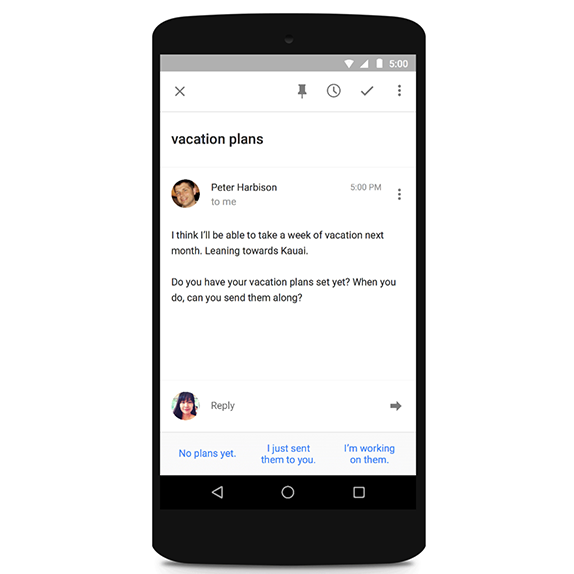 Google has just introduced a new feature known as Smart Reply for the Inbox by Gmail app.
What the feature does is basically give you a few responses that you can choose from and rather than having to type it in yourself, you can just tap them and send your email. The feature will learn these suggestions based on the emails you receive and it can suggest 3 different responses at a time.
The main advantage is that these responses don't seem as if they are generated by AI and instead seem like natural responses. This will mean that the recipients of the emails won't be able to tell apart the difference from a regular mail and a mail that has been typed using the smart reply feature since it tries to mimic your way of writing as well. Based on your choice of smart replies as well, the app will learn further and will be able to give you more accurate responses with each new mail.
The update will start rolling out later this week and will be available on both Android as well as iOS devices. You can download Inbox by Gmail for either platform using the links below.