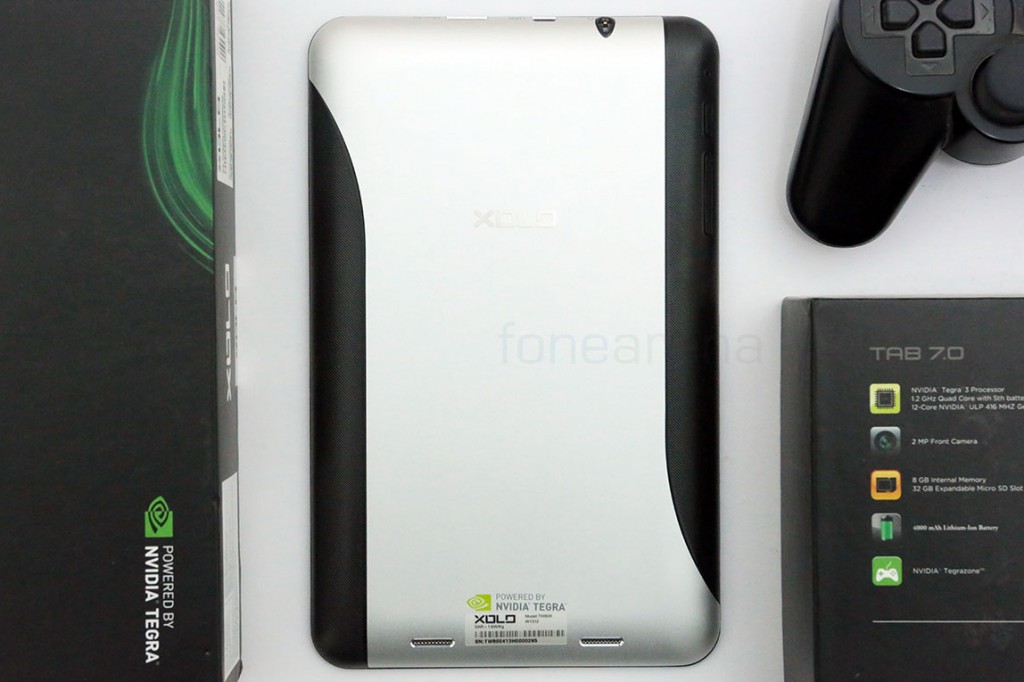 Today we unbox the Xolo Play Tab 7.0, the Tegra 3 based gaming-focused tablet that launched a while back. Xolo Play was the first phone from the Indian manufacturer to sport a decent build quality and the Tegra 3 processor. It was clearly focused at gaming and Xolo wants to take it further into the hands of tablet seekers, with the 7 inch Xolo Play Tab. This is pretty much a Nexus 7 2012 repackaged with better materials and a different display. So, how does it look and perform in real? We give you a preliminary look into it in our unboxing video, with a quick overview of the hardware and software, watch –
As you can see from the video above, the box contents are pretty sparse.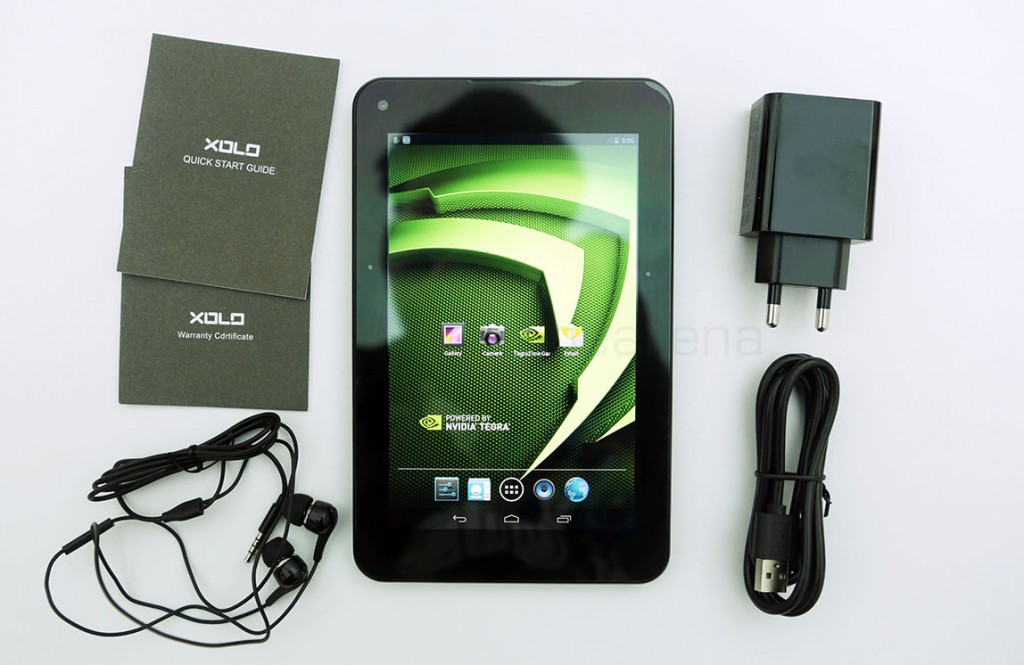 Box contents
Xolo Play Tab 7.0
In-ear headphones with mic
micro USB cable
Travel charger
Information booklets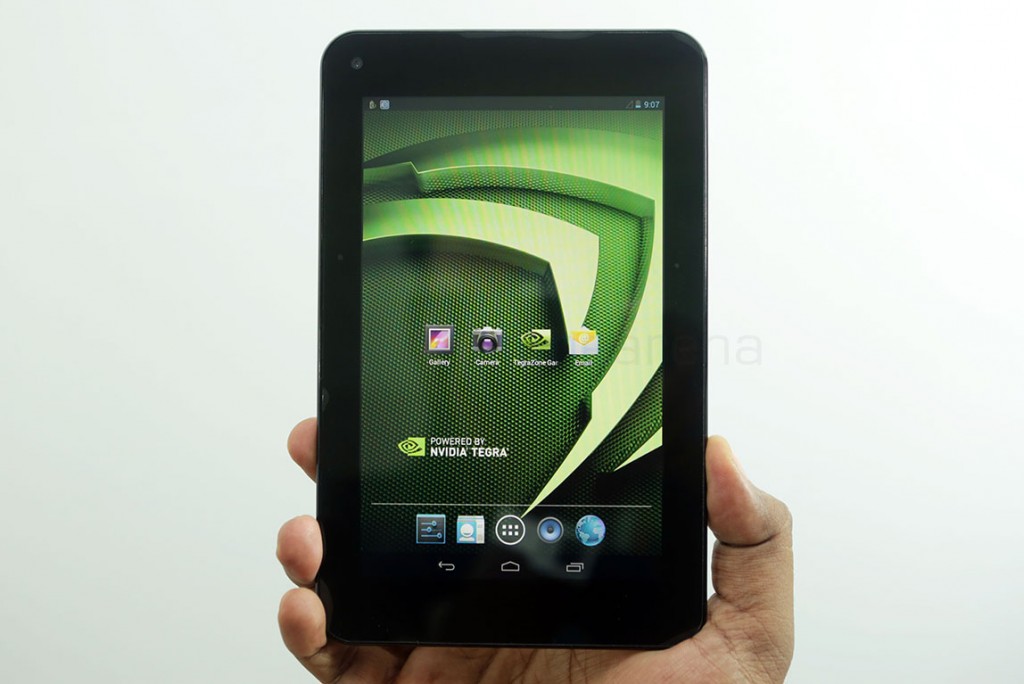 The Xolo Play Tab has a pretty huge bezel on the front and resembles a lot of the Nexus 7, like how the Xolo Play smartphone resembled a lot of the HTC One X. The 7 inch display has a resolution of 1280×800 which is pretty sub standard these days, but we can't complain with the price it comes at. There is a 2 MP front facing camera at the top left of the bezel, which should make for a comfortable field of view in portrait as well as landscape.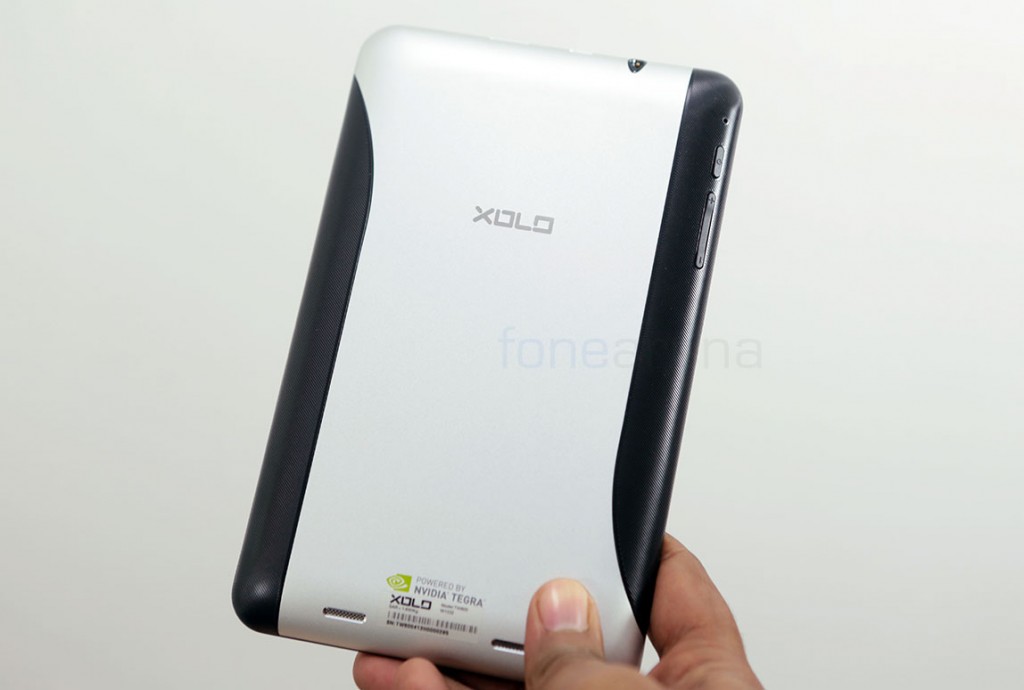 The back is made of metal, with textured plastic on the sides. The metal is great for improving the overall build quality but the sides curb our enthusiasm for the product. You might have seen us getting impressed over the sides on the video, but it was snowballed into a bad impression after a few minutes with the device. The plastic on the sides is supposed to be grippy, and it is, somewhat, but only you try to hold it in one hand, it starts to slightly slip. This is way better than the slippery sides of other 7 inch tablets, but still far from ideal. The buttons for volume and power are made of the cheapest quality plastic, which is a huge turn off for an otherwise neatly built tablet. But is it all about the build and design? Not at all, this tablet is focused on gaming and hence we will be letting you know how it is, on those aspects, do keep an eye on our YouTube channel for that.
More pictures of the box contents –