Samsung had big plans for its yesteryear flagships – Samsung Galaxy S3 and Samsung Galaxy Note 2 when it announced that both phones will be skipping Android 4.2.2 update and will be directly updated to Android 4.3 Jelly Bean. The big plan seemed to go well for the South Korean electronics giant as it released the Android 4.3 update for Galaxy S3 right on time, but only to be halted later because of performance issues.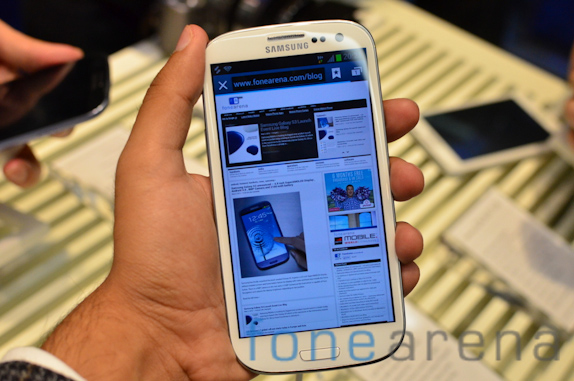 Samsung Galaxy S3 started receiving the Android 4.3 update during the first week of November in parts of Europe, but eventually during the middle of the month, Samsung pulled out the update citing performance issue reasons. Some of the issues that were faced by users included – Wake up lag, Random Freezing, Huge battery drain, Bluetooth Audio issues during playback in car, Stuttering music playback with stock Samsung music app, Device freezes as soon a call is received (Black screen issue), Poor RAM management, Wi-Fi issues and more. Owing to these setbacks, the company stopped the update and said that they are working on the issue.
Finally, after a couple of weeks, Samsung seems to have squished the bugs in Android 4.3 firmware for Samsung Galaxy S3 as it has started seeding the update for International version (I9300) in parts of Europe. The update is expected to roll out gradually to other parts of the world.