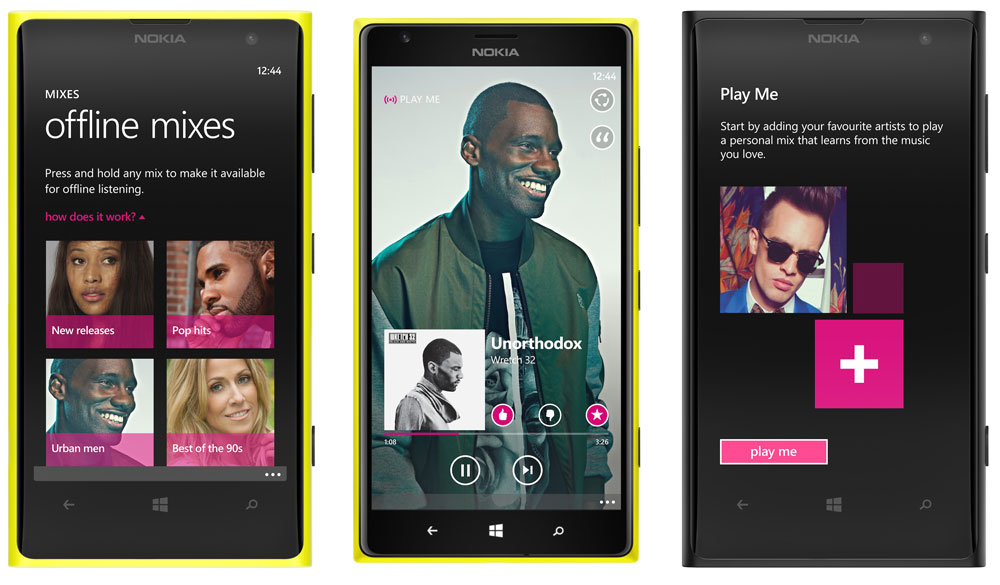 Nokia is still one of the most loved brands in India, and Indians are quite music loving people. Nokia understood that massive business opportunity few years back and before the competition, launched Nokia OVI Music services globally and in India. Back then Nokia was the only mobile manufacturer invested heavily in Entertainment and Music services in India. Yes, world had Apple iTunes but in India Nokia Ovi Music was the only service with massive tie-ups with majority of Music Labels, Artists, Copyright Owners, etc. Nokia Dropped the OVI branding and their Music services renamed to Nokia Music.
Nokia Music Service became stealthy killer weapon for company, thanks to the massive music content available for absolutely free to Nokia Music Unlimited Customers. Yes that too DRM free with option to download high quality 256Kbps MP3 tracks directly from Nokia Music website or Nokia Music Player. Except Apple's iTunes, there is not a single Music service available in India even today which provides more than 20 million tracks with huge regional content with tie-ups to almost every local and global Music Label. But here is the twist, iTunes does not give even a single track for free to Apple customers when they buy iOS device! But under Nokia Music Unlimited, the entire global catalogue of more than 26 million tracks is available absolutely free to the customers of a new Nokia device. In India we still have NMU services active and is bundled with Nokia Asha and Nokia Lumia devices.
Nokia Music App & Mix Radio – Little Background:
Nokia introduced the Nokia Music app & Mix Radio as a sub-component of app along with their first Lumia device, Nokia Lumia 800 in late 2011. Later it also became available to their select Symbian devices like Nokia PureView 808, Nokia N8, etc. This year it was launched for Asha devices. Nokia Mix Radio offers a unique way to enjoy a variety of mixes and experience new music you weren't previously aware of. If you've never used the service before, we strongly recommend you plug your headphones to your compatible Nokia device and try it out. In MixRadio, we can stream or download the mixes created by MixRadio for offline access in various Nokia Lumia devices.
Refreshed Nokia Music app & Mix Radio:
On November 21, Nokia released a substantial update to its Nokia Music app available on all Lumia Windows Phones and the company has completely rebranded the service. Say hello to Nokia MixRadio. New Nokia MixRadio provides a free music streaming service that learns from your listening habits to give you a personalized radio station at the touch of a button.
It's quite clear that why Nokia chose to rebrand its music service as Nokia MixRadio, since this is the unique selling point of the service itself. A total of 31 markets are supported, enabling consumers to enjoy a free music streaming service that requires no subscription and has no advertisements.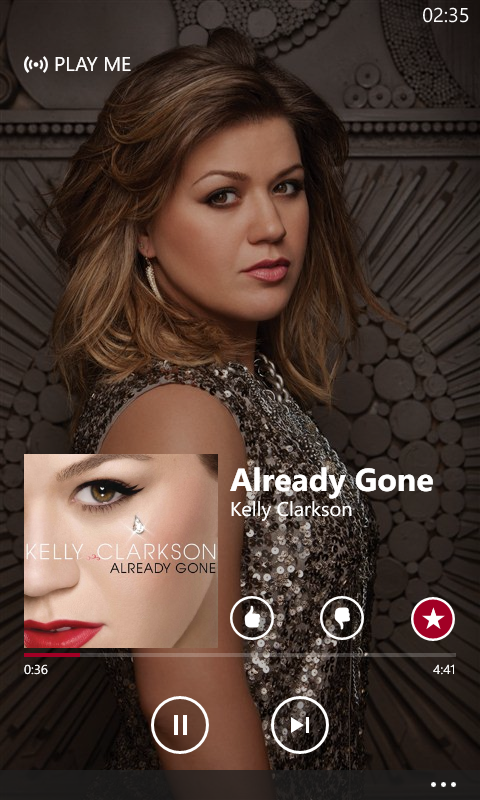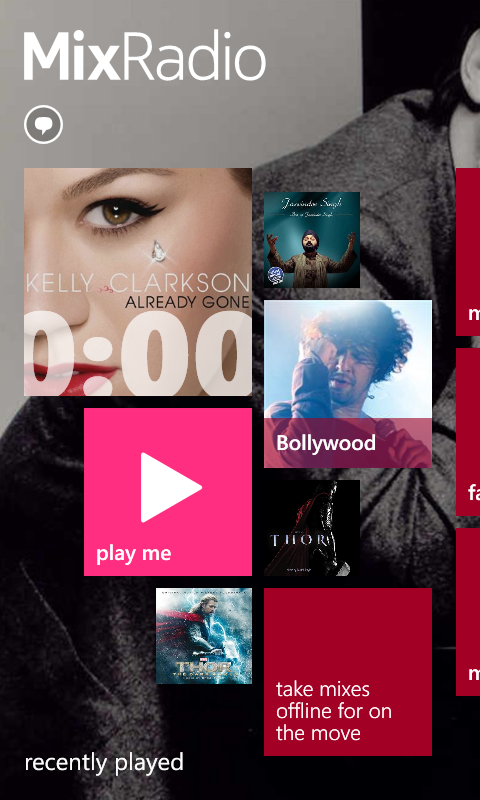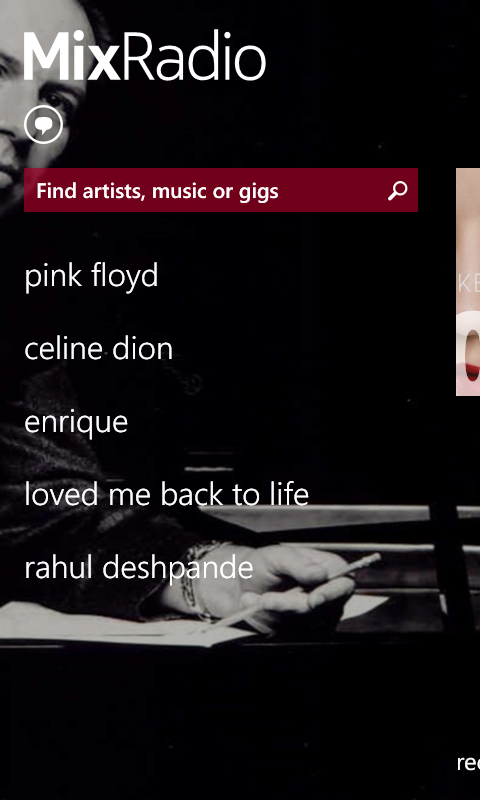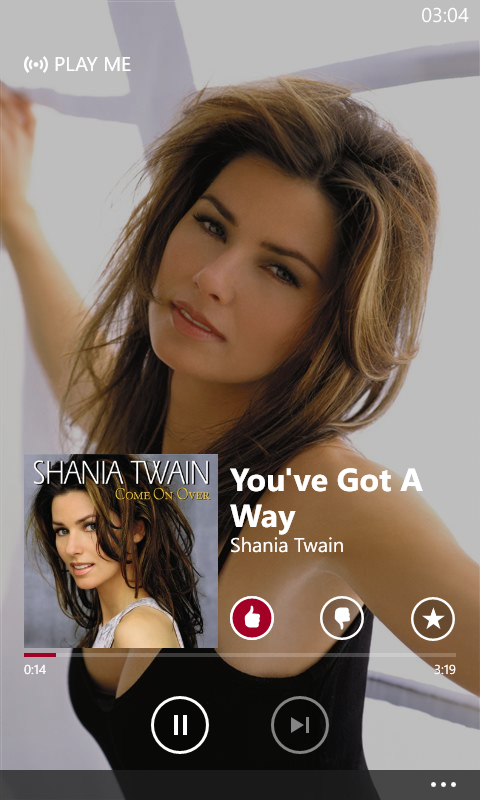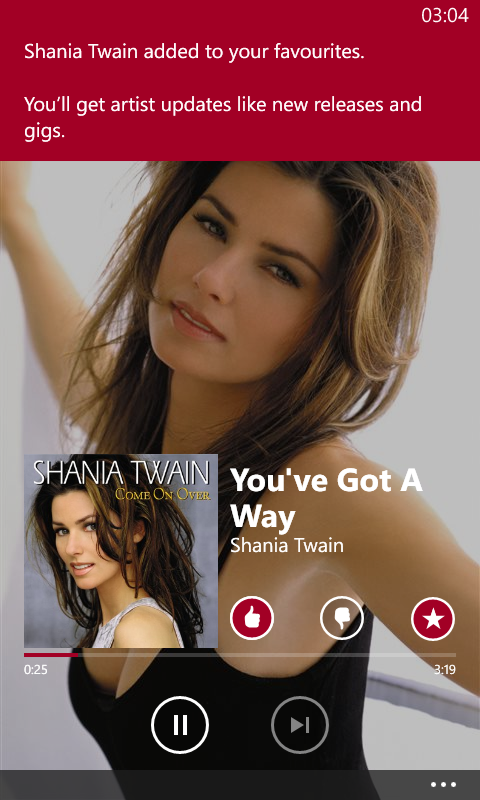 With over 150 global playlists prescribed by Nokia's "mixologists", MixRadio gives users access to more than 26 million songs. Users can then download up to four playlists which is eight hours of music for free offline playback with no ads or any interruptions. It's definitely a great value to the customer. If you require premium features and would like to subscribe for unlimited downloads and more, Nokia asks for $3.99 a month to get the Nokia MixRadio+ (can upgrade inside the app). In India we do not have the plus service but rather have the excellent Nokia Music Unlimited service.
So what are the new Nokia MixRadio features? The new app is simply gorgeous. Version 4 of Nokia Mix Radio introduces the following new features:
Play Me is a personalized mix inspired by your unique music profile
Thumbs up / Thumbs down to help refine your music profile
Share mixes with your friends on Facebook, Twitter or by email and SMS (This feature is not available in India at this moment)
New name and a new look to make it even easier to use
More simplified search feature
Nokia Music Store integrated inside Search feature
The new Play Me service under MixRadio is something quite unique. Basically it understands and learns the user's preferences for genres, artists, albums and streams the content user will love to listen. Previously we could just use either an artist mix or genres mix but now it has become more sophisticated yet keeping the simplicity.
We liked the new MixRadio logo which looks like a smiley but basically it is an inverted headphone icon. We really liked creative idea turning a simple headphone icon to a nice looking Nokia MixRadio logo.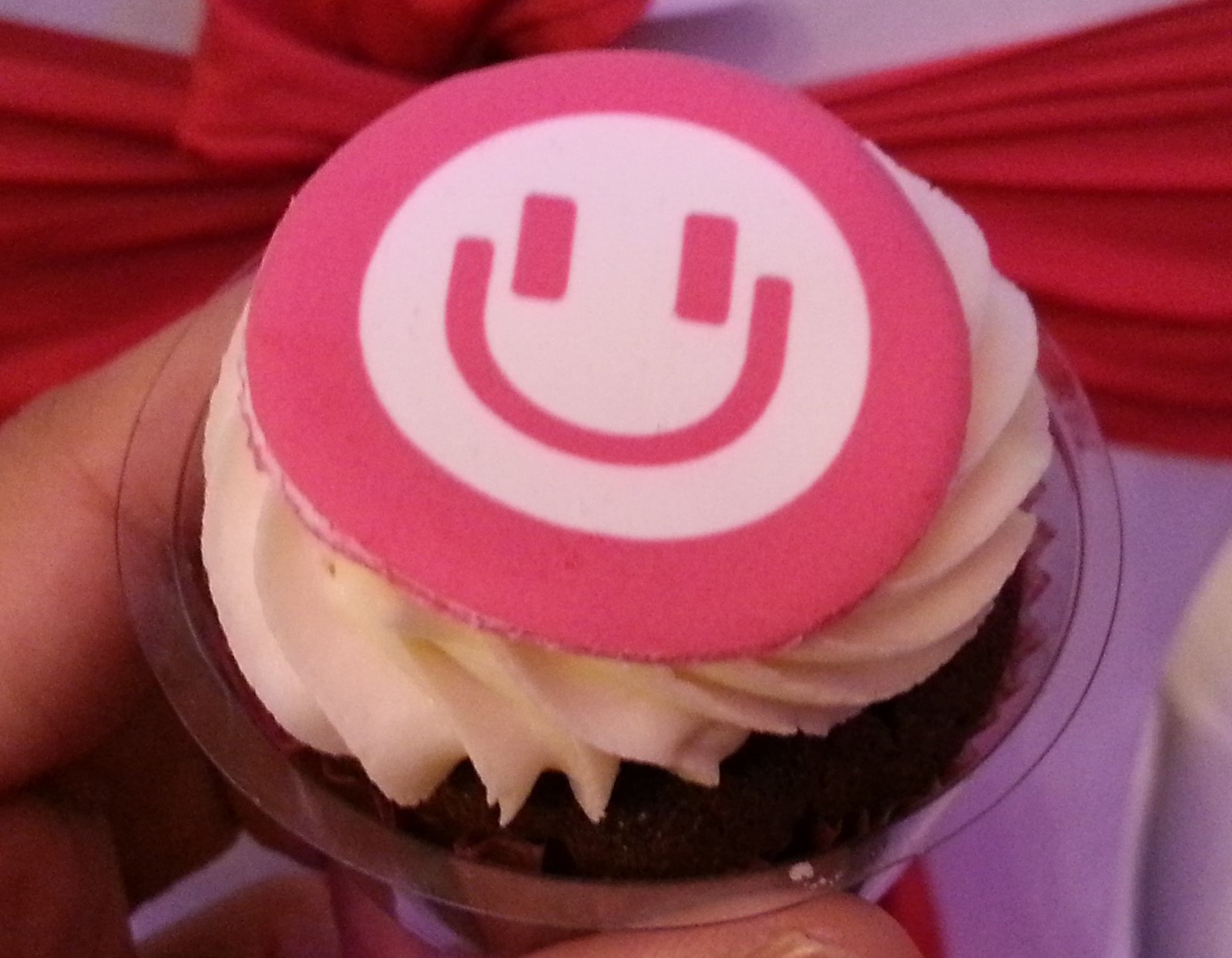 Here is a demo of Nokia MixRadio from the official Nokia YouTube Channel
Last week, the 5th Nokia Music Connects happened in Mumbai. Luckily FoneArena Team was invited and we got the opportunity to meet with Mr. Jryki Rosenberg, Vice President – Media and Entertainment, Nokia along with Mr. Tom Erskin, Commercial Director, Nokia Entertainment to get some more insights about the new Nokia MixRadio.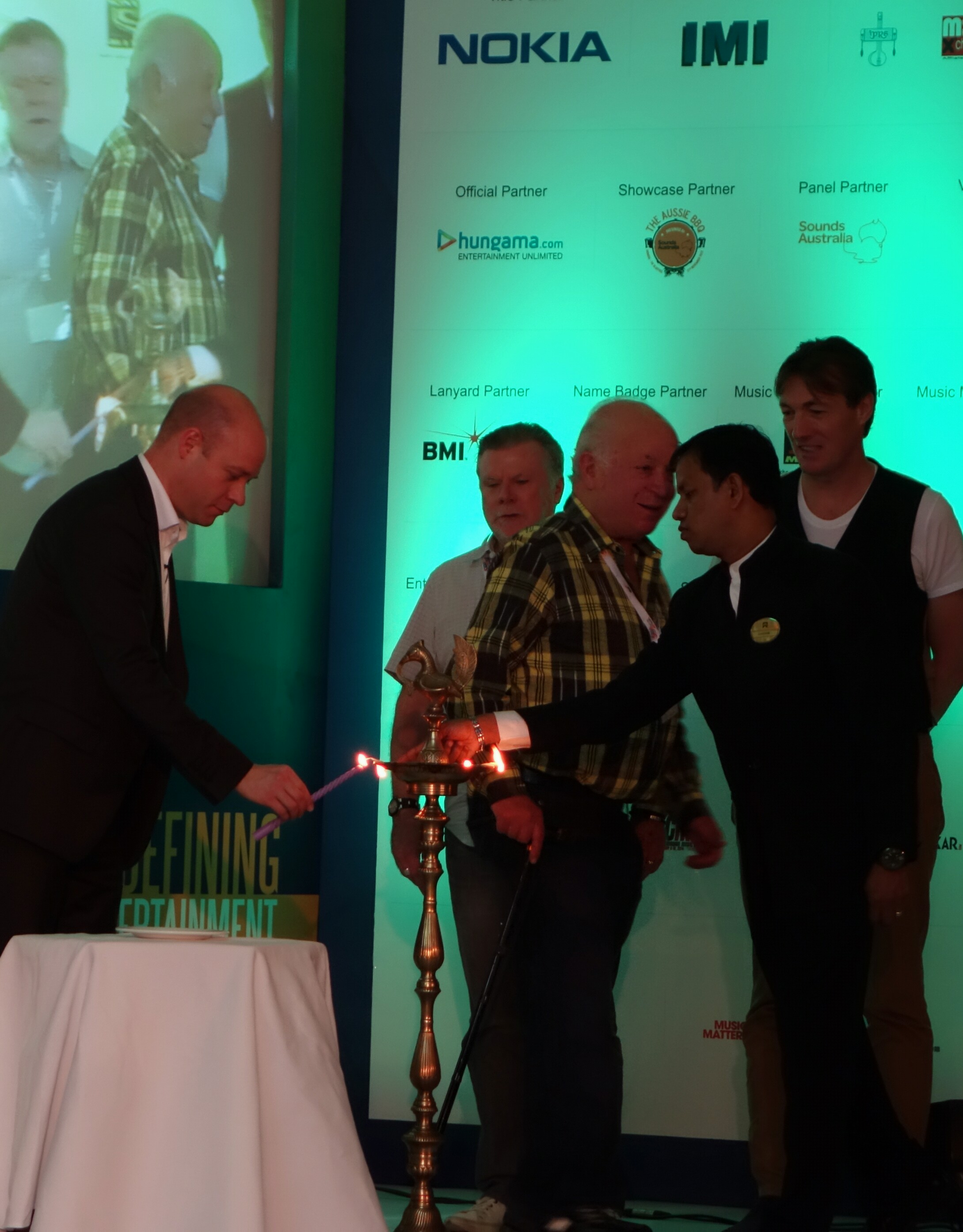 The 5th Nokia Music Connects was a digital music industry focussed event. But, the most important announcement of the event was the Nokia MixRadio and the opening the Music APIs. The first thing we understood about the new MixRadio is that it's the easiest-to-use music service you will ever try and also one of the most personalised.
"Nokia MixRadio marries simplicity with an incredible level of personalization, for a mobile-first approach that will help everybody, not just the avid music fan, to enjoy and discover new music," said Jyrki Rosenberg, VP and Head of Nokia Entertainment.
"Less is More" is the new focus point from MixRadio team. When we asked about it, Rosenberg explained that most of the Music Streaming services charge their customers quite heavily and still do not provide optimum user experience. At Nokia, they are giving massive content for free without advertisements or heavy subscription charges. It does not just stop there but Nokia has also focussed a lot on how user find the right music in simplest possible way and at the same time to keep data cost as minimal as possible without affecting experience.
Recently Nokia has removed the access to Nokia Music website and to the Nokia Music Player in India to download DRM free 256Kbps quality tracks. The current option to download tracks via Nokia Store is only using the new Nokia MixRadio app available on Lumia devices. But the catch is that we can only download 32Kbps quality MP3 tracks via the app. All tracks are still DRM free. When we asked about the possibility of getting the option for higher quality 256Kbps tracks, Rosenberg explained us, that Nokia is aware of this issue and the company is considering options to provide higher quality tracks to the premium subscribers of Nokia MixRadio & NMU service users. Currently the premium subscription model is not available here since we still have Nokia Music Unlimited service.
Nokia is using some proprietary encoding system so that even at just 32Kbps bit rate, the quality of encoded MP3 tracks remains quite superior on mobile devices. As Erskin explained further,
Nokia's main focus is on superior mobile experience and provide a window to the entire catalogue in simplest possible manner. The reason to use 32Kbps on mobile so that Data cost will be much lower and user can still enjoy higher quality music while maintaining the mobile friendly file size of digital music. The major challenge is the Easy Music Discovery to the user and also how Nokia can take Less from user, but provide More. The focus of Nokia MixRadio is mobile first and it is not necessary for users to access their computers to download music or stream or create new mixes. Nokia offers the simplest way to the user to discover new artists and music.
We asked about whether we can get the new Nokia MixRadio service on other platforms like Android and iOS. Rosenberg explained us that currently the Nokia MixRadio supports Windows platform, Xbox platform in native application format and also supports the HTML5 web platform. There are not any immediate announcements for dedicated apps for Android and iOS devices. However the shared mixes by user can be accessed on Android or iOS devices using HTML5 web platform.
Nokia Entertainment team is also looking forward to bring this MixRadio experience to automobiles in collaboration with Here Maps team. We also understood that the Bing search app is now able to listen to the music being played via MixRadio app and let you download you the respective song in the Nokia Music Store.
We were amazed to know that MixRadio uses sophisticated algorithms to find matches for user tastes, taking into account user's listening history, country and even the time of day. It draws from billions of data points from millions of current users and learns more from every user every day. Rosenberg added that future development will refine the experience even further, with more location aware content. Like if the user is at office or gym or if it's a morning or evening commute which will automatically provide different mixes.
From the discussions we understood that Nokia is not looking to make their Music services available as in store format similar to iTunes by Apple, but rather their focus is on to create killer unique music service with "Less is More" strategy to attract more customers towards Nokia devices running windows platform. Currently in India, Nokia is going to continue their NMU services and post expiry of the free bundled service, customer can extend it by purchasing from 3 exciting subscription packs, which are Rs.50 for 7 days, Rs.99 for 30 days, Rs.250 for 90 days plus the applicable taxes.
We had a wonderful discussion with Mr. Jryki Rosenberg, Vice President – Media and Entertainment, Nokia along with Mr. Tom Erskin, Commercial Director, Nokia Entertainment. We are sure, that future of Nokia Music Services will be quite fantastic. Thank you Nokia India for giving us the opportunity to attend 5th Nokia Music Connects.