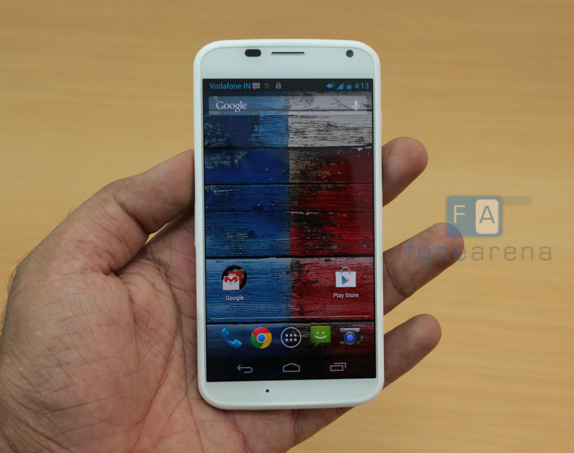 As if Moto G wasn't enough of an indication that Google and its subsidiary Motorola are working closely, today the company announced that its Flagship product – Moto X will be getting an update to Android 4.4 KitKat. This is only for Verizon Wireless customers who have bought the Moto X, but it still is way ahead of the KitKat OTA update that has been evading the Nexus devices so far. The Moto X is a neat little device that runs on stock Android, with a couple of hardware related enhancements like the always listening Google Now and the fact that it is now getting all the Android 4.4 KitKat goodness is a nice gesture from Google/Motorola.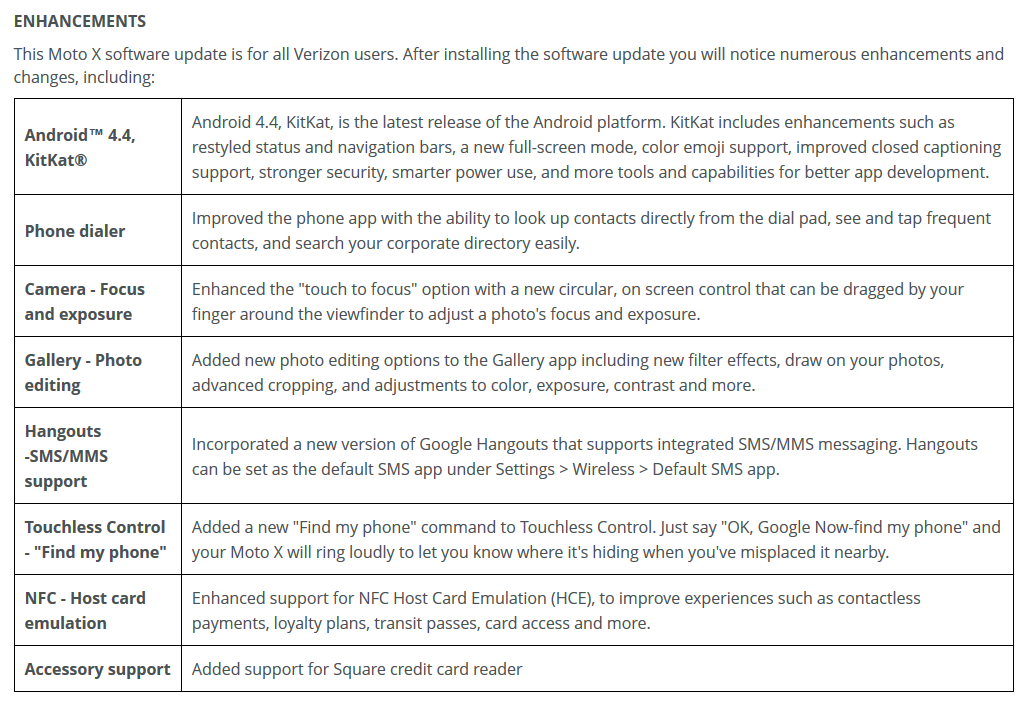 The above list of features are the new additions to Moto X's version of Android 4.4 KitKat. It does have the usual KitKat additions, but we can also see the new Camera app's Focus and Exposure abilities and the new Touchless control command "Find my phone" which will make the phone ring loudly. It's a great addition to an already impressive feature.
That said, it's valid to note that it has started rolling out only for Verizon Wireless customers who have the Moto X, so any one who had bought it from the other carriers or unlocked, will be obviously waiting along with the many Nexus 4 and Nexus 7 users who haven't got the 4.4 OTA yet. Google has already uploaded the factory 4.4 images for those devices though, which means we will be seeing the OTA for the Nexus devices soon enough, so hold on tight till then. For other Moto X users –
And this is just the beginning — we will have more KitKat for Moto X news to share on other carriers and countries very soon.
Source Motorola