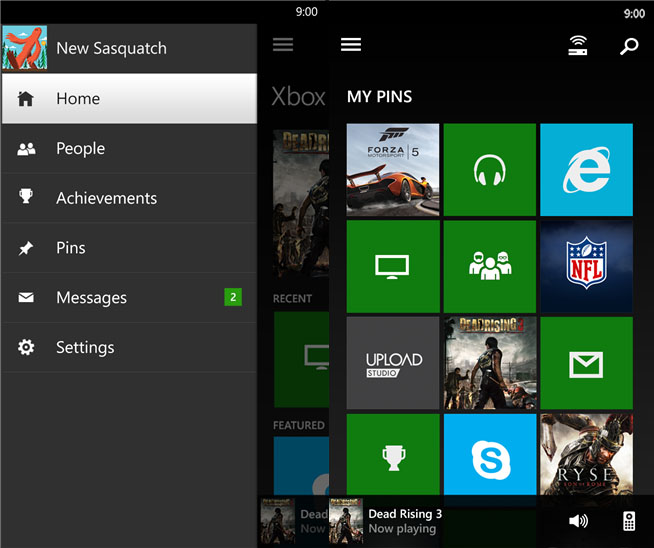 The Xbox One is all set to release on November 22nd in 13 countries, and as a precursor, Microsoft has unveiled the new Xbox One Smartglass app for Windows Phone and Windows 8 devices. The Smartglass v2 is a massive improvement over the previous version that worked with the Xbox 360. It now talks directly to the console via WiFi Direct, whereas previously, it needed internet and your live ID to talk to the console and there was always a bit of lag sending over commands or executing actions. Now that the latency is massively reduced, the handshake and resuming of connections between the game and the Smartglass app should be very quick and seamless. In case you didn't know, Smartglass is the definitive second screen screen experience for the Xbox, with keyboard input, touch control and second screen apps for games and videos taking center stage.
Here are the features of the Smartglass app –
In the living room:
• Navigate your Xbox One console using your device's keyboard and touch
• Control your media and set top box with the SmartGlass remote control
• Browse the web on your TV using your mobile device
• Enhance what you are watching or playing with SmartGlass companions
• Increase performance with faster connections and reliability

In the living room and on the go:
• Search, browse, and pin content to play on your Xbox One console
• Track achievements, get game help, message friends, and watch game DVR clips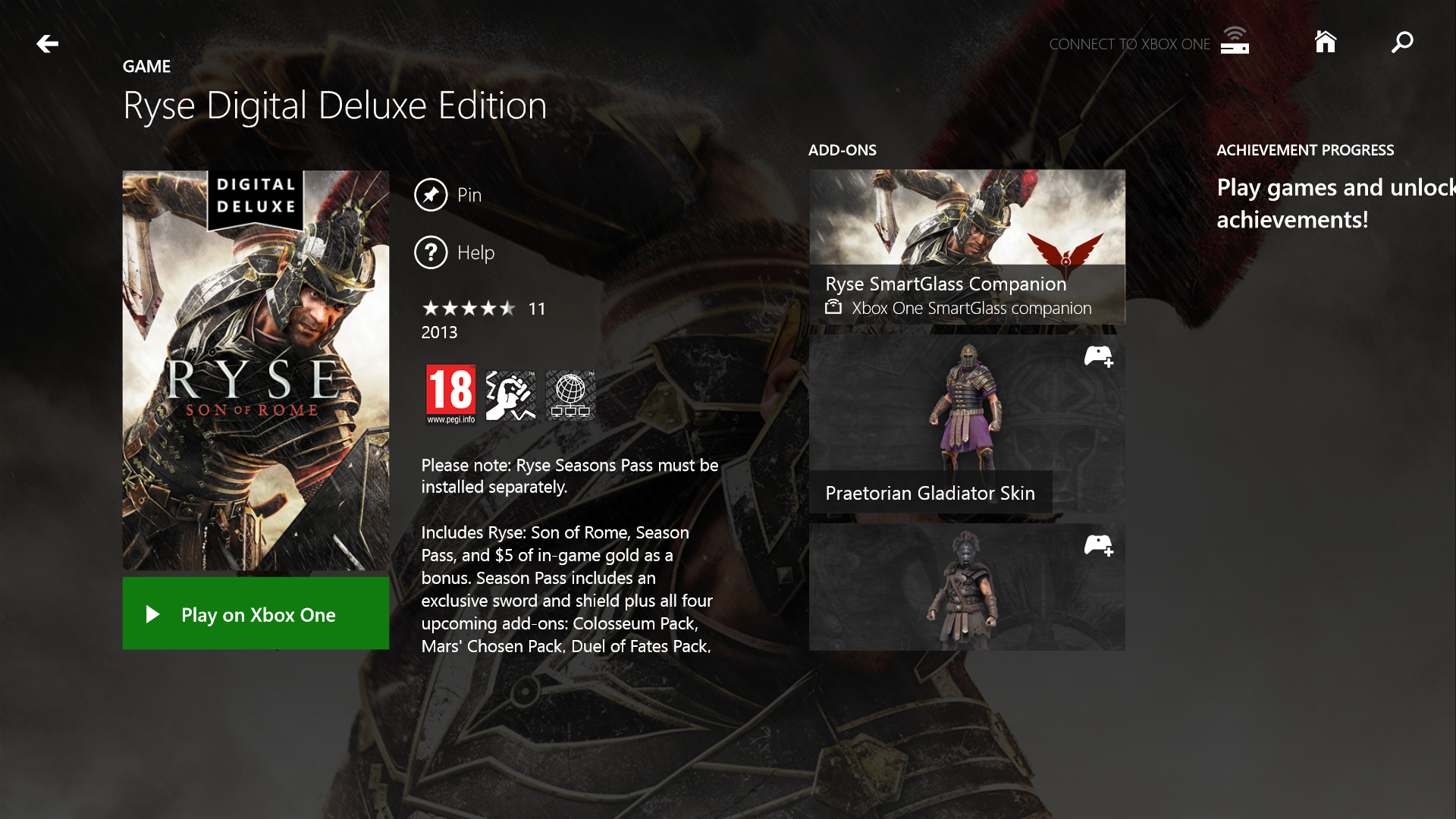 So, you can entirely control the console or its apps right from the app, acting as your remote control. This is especially useful if you are looking to browse on your TV for whatever reason. The Smartglass app can then act as your keyboard and trackpad for browsing around the webpages. This is already possible on the present version, but as we mentioned earlier, it should work better thanks to WiFi Direct. There are also these companion apps, like the one for Game of Thrones which shows you maps and tit-bits of information when the show is actually live, or for games like Dead Rising 3 with which you can call Air Strikes on Zombie hordes, or even call your virtual friends using the phone as the game's phone. That's some cool functionality right there.
It's also noted that the Smartglass app now doesn't always require you to connect to the Xbox, because it can do standalone on-the-go stuff with companion apps like the one for Ryse, and even watch game DVR clips that you uploaded. We hope it brings Store integration for buying games and apps from inside the app, when on-the-go, someday. Maybe Microsoft is listening, lets see.
Anyways, the app works only with the Xbox One, and not the 360. The old app is still available for the 360, which should just work as usual.
Xbox One Smartglass for Windows Phone 8
Xbox One Smartglass for Windows 8