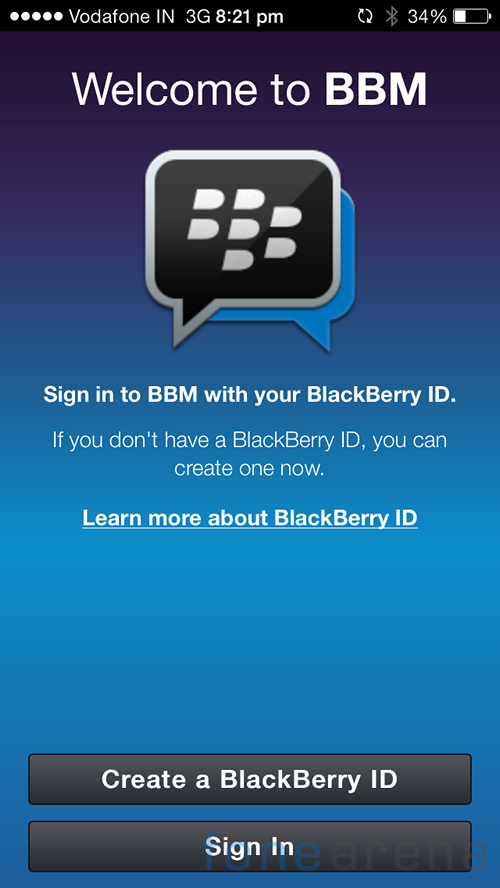 BBM for iPhone is here! Yes, for real. Here are some screenshots of BBM or BlackBerry Messenger running on an Apple iPhone 5 with iOS7.  BlackBerry announced few months back that it was bringing the BlackBerry Messenger service to iOS and Android and has kept its promise. The app is a free 30MB download which has gone live on the New Zealand iTunes app store as of now. It would be going live on the Indian App Store later today and will be available worldwide. You can either use your existing BlackBerryID (If you were using a BlackBerry device in the past) or create a new one. You need to verify the associated email account to get things working.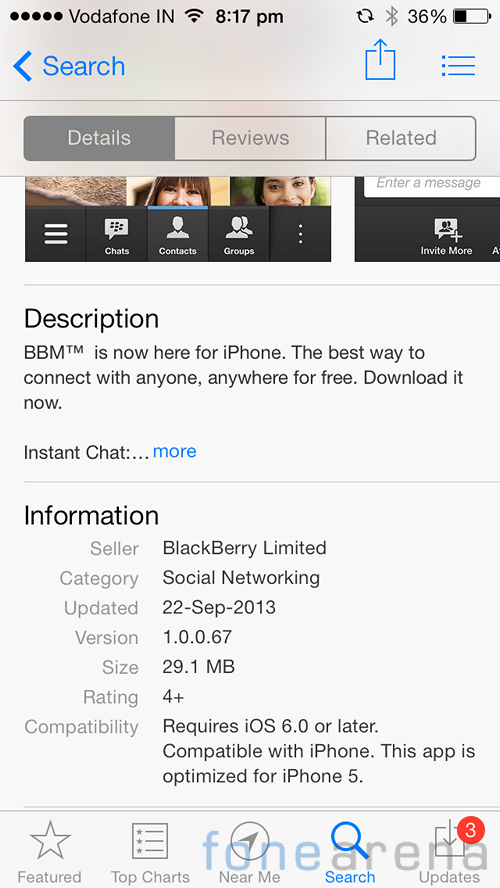 The App is a 30MB download and is releasing on 22nd September. The app has been optimized for the iPhone 5 and runs on iPhones running iOS 6.0 or later. We did not have any trouble getting the app to run on iOS 7. I setup BBM on the BlackBerry Q10 which is a BlackBerry 10 device with one BlackberryID account and the iPhone 5 with another BlackBerryID account so that I can test the chat functionality. After some initial hiccups it did work. The iPhone app requires an active data connection ( not WiFi) for the initial setup I guess but seems to work over WiFi after that.
Here is a chat conversation between a BlackBerry Q10 and an Apple iPhone 5. Pretty cool right ? But surely late to the market considering WhatsApp dominates the market currently. It would be interesting to see how BlackBerry differentiates BBM for iPhone and Android from WhatsApp and the rest of the competition.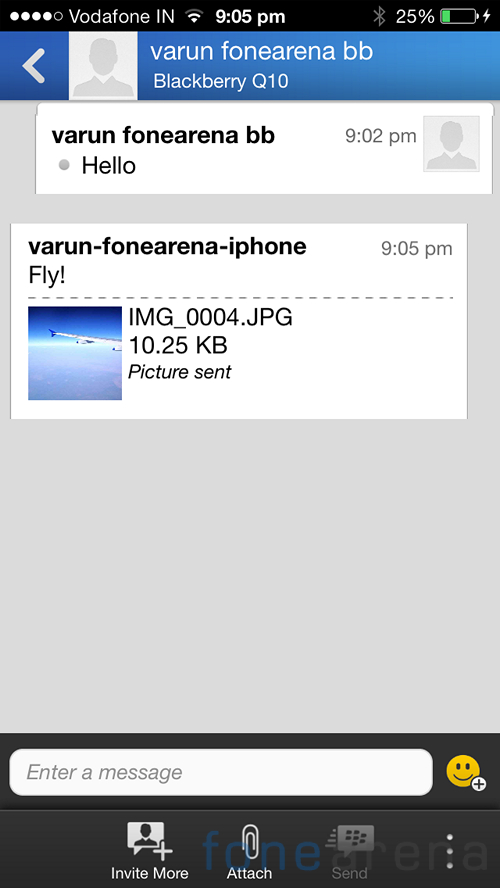 You can send attachments such as pictures and voice notes.
You get to see how many unread messages you have from the app icon.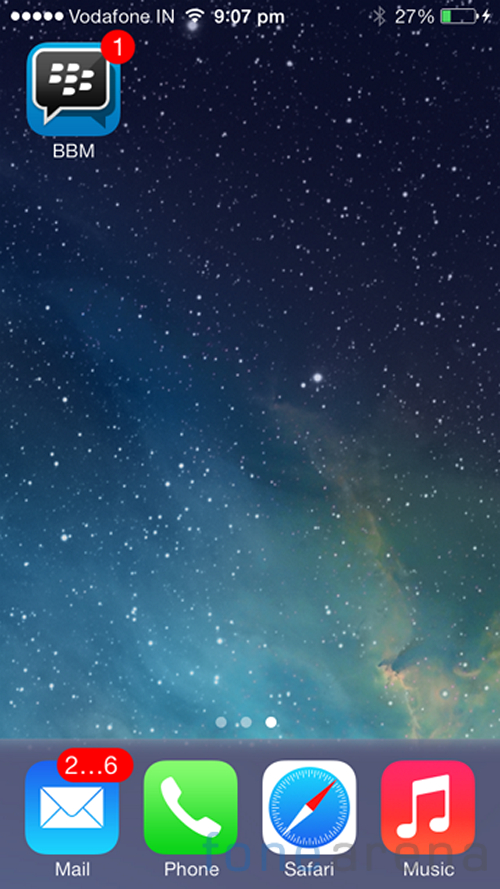 Here are some more screenshots below –
The Android BBM App should be out on the Play Store soon as well.