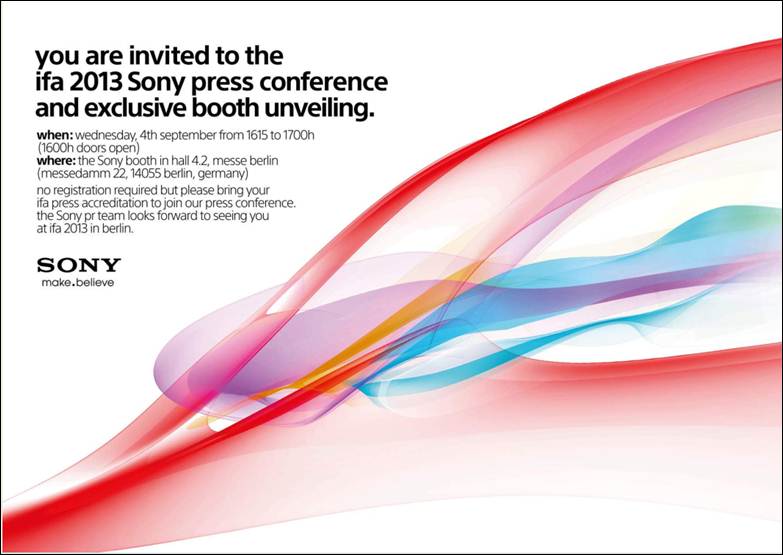 FoneArena is live in Berlin , Germany for IFA which is one of the largest technology shows of the world. Sony is holding a press conference later today where the company is expected to announce the much rumored Honami / XPERIA Z1 smartphone and a couple of very interesting lenses. Much is already known about the Sony Z1 and it is said to pack in a Snapdragon 800 processor with a very interesting 20MP camera. The design is believed to be a play on that of the Xperia Z and Z Ultra.
The event starts at around 4PM Berlin time or 7:30PM India time
[HTML1]
The other big announcement will be a range of smart lenses that will interface with smartphones and allow unprecedented shooting capabilities. The lenses will allow for remote viewing capabilities as well as full blown optical zoom. We think this could be a very interesting albeit niche category of devices. What we would love to know is the market availability and the pricing. Sony has managed to announce some really interesting products over the past few months and slowly making a comeback. The new products to be launched at IFA should certainly be interesting. Follow our live blog for minute by minute updates from the Sony press conference at IFA 2013.
Here is a leaked image of the phone which might be launched today.