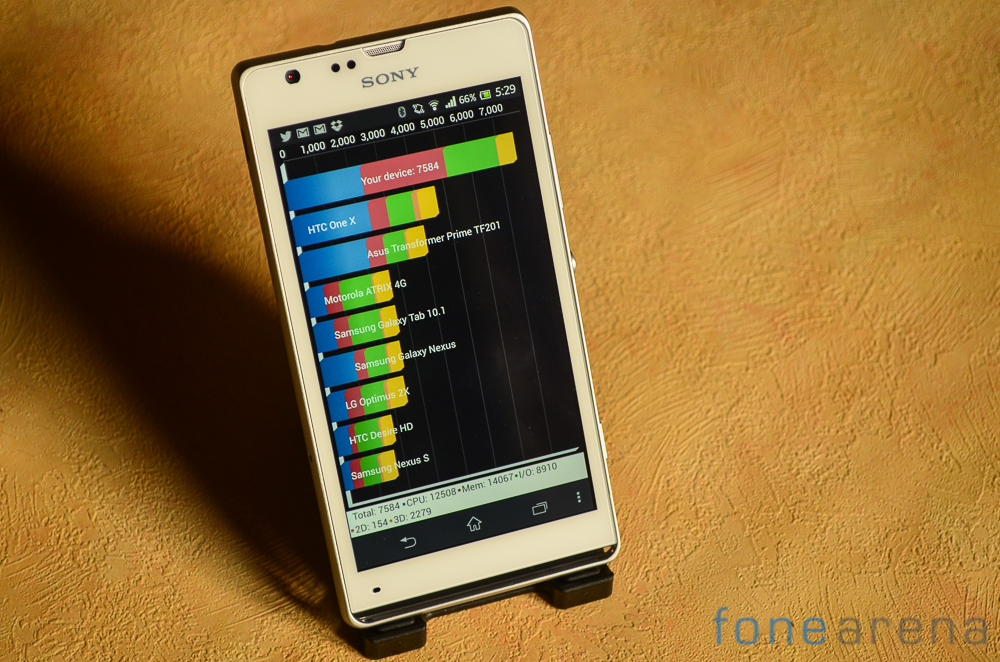 Sony launched the Xperia SP in India earlier this month. Here we have the benchmarks of the device. It has a 4.6-inch 720p HD Reality Display with with Mobile BRAVIA Engine 2, powered by a 1.7 GHz Dual-Core Qualcomm Snapdragon S4 Pro MSM8960 processor with Adreno 320 GPU. The MSM8960 chip in the Xperia SP is based on 28-nanometer (nm) process technology that offers less power consumption, unlike the Xperia SL. Let's check out the benchmarks of the device to see how it performs.
Quadrant Benchmark
The Sony Xperia SP is just behind the Xperia Z in the Quadrant Benchmark, beating the HTC One X+.
AnTuTu Benchmark 2.9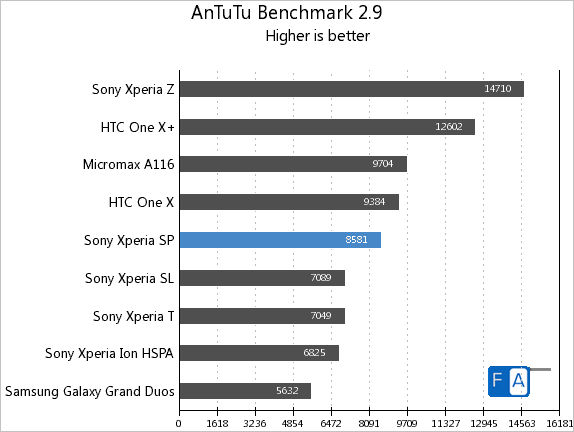 The phone couldn't overtake the HTC One X, but it easily beats the other dual-core Xperia smartphones including the Xperia SL, Xperia T and the Xperia Ion. The device scored 11556 points in the AnTuTu 3.3 Benchmarks.
Vellamo 1.0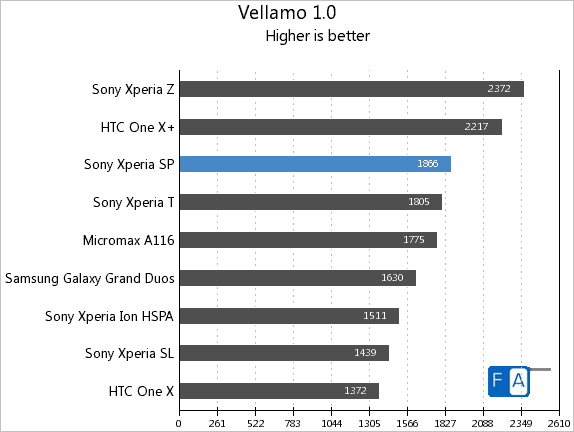 It is right behind the HTC One in the Vellamo 1.0 benchmark,
Vellamo 2.0 HTML5 and Metal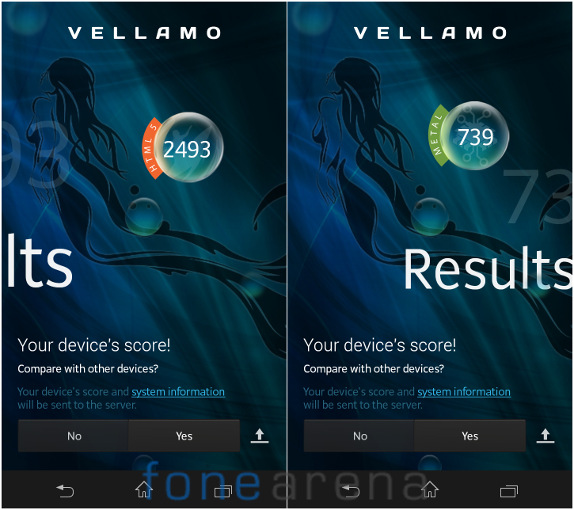 It scores 2493 points in the HTML5 web browser test and 739 points in the metal CPU subsystem performance test.
Linpack Single Thread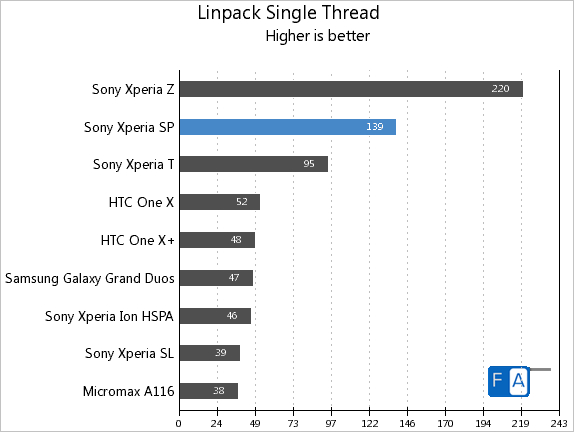 Linpack Multi-Thread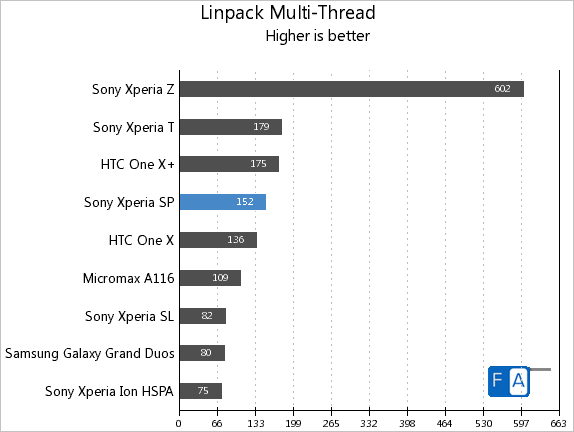 Even though the phone is behind the Xperia Z in the Linpack single-thread benchmark, it couldn't beat the Xperia T and One X+ in the Linpack multi-thread benchmark.
NenaMark 2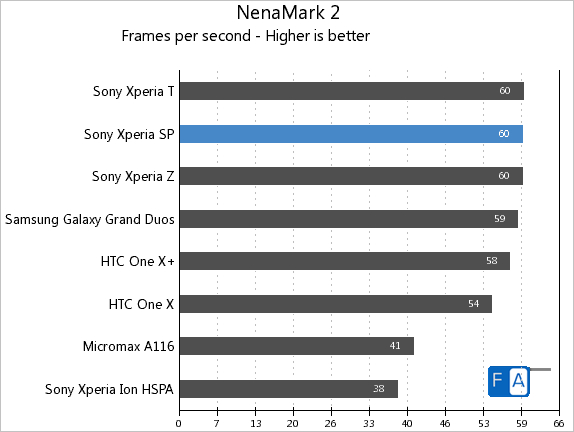 It clocked 59.8 FPS in the NenaMark 2 GPU benchmark. We will bring you the complete review of the device later today.
Dhruv Bhutani contributed to this report