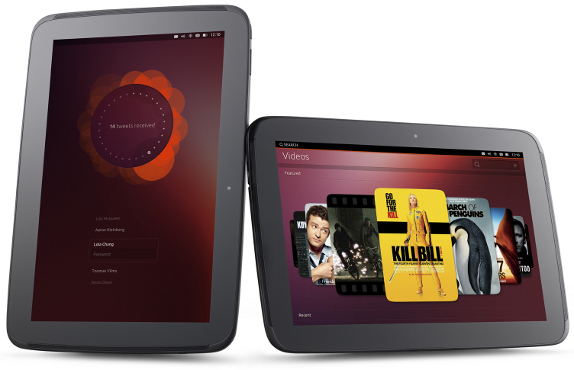 Canonical has announced the Ubuntu for Tablets. It has unique side stage that places a phone and a tablet app on the same screen at the same time, providing true multitasking capabilities. Other main features include, secure multi-user support with full encryption, Voice controlled HUD, edge magic for navigation between apps, settings and controls. Ubuntu for phones was announced last month, and the developer preview for Galaxy Nexus and Nexus 4 are expected later this week.
httpv://www.youtube.com/watch?v=h384z7Ph0gU
Features of Ubuntu for Tablets
Real multitasking: Ubuntu's side stage allows a phone app on the screen at the same time as a tablet app to enable efficient multitasking and improve the usability of phone apps on tablets.
Secure multi-user: Multiple accounts on one tablet with full encryption for personal data, combined with the trusted Ubuntu security model makes it ideal for work and family use.
Voice controlled HUD productivity: The Heads-Up Display makes it fast and easy to do complex things on touch devices and transforms touch interfaces for rich applications, bringing all the power of the PC to your tablet.
Edge magic for cleaner apps: All four screen edges are used for navigation between apps, settings and controls, which means less clutter, more content, and sleeker hardware. No physical or soft buttons are required.
Content focus: Media is neatly presented on the customisable home screen, which can search hundreds of sources.
The Ubuntu Touch Developer Preview for Nexus 7 and Nexus 10 tablets would be available from developer.ubuntu.com from Thursday, 21st February.
Canonical demoed the Ubuntu OS running on the Galaxy Nexus at the International CES 2013, the Ubuntu OS for Tablets would be showed off at the MWC 2013 in Barcelona next week. We will bring you more details including a demo video of Ubuntu for tablets next week.