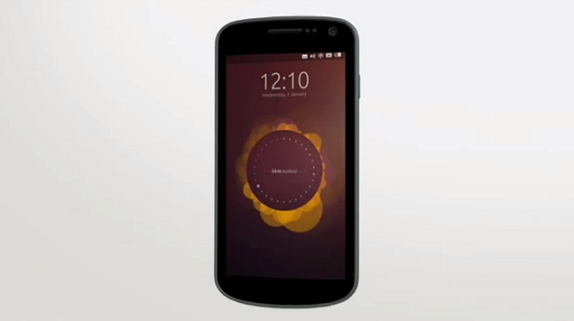 Canonical has announced that the Touch Developer Preview of Ubuntu for Galaxy Nexus and Nexus 4 smartphones would be available from 21st February. Canonical announced Ubuntu OS for smartphones last month, and we brought you a demo of the Ubuntu OS running on the Galaxy Nexus from the International CES 2013. At CES Canonical said to us that they are in talks with several OEMs to launch a Ubuntu smartphone. Earlier this month Canonical CEO Mark Shuttleworth announced that the Ubunutu would be available devices as early as October 2013.
Check out our hands-on video
Ubuntu OS has radical user interface and offers completely new user experience. The Ubuntu Developer Preview would let the developers familiarize themselves with the new OS. Ubuntu smartphone OS has complete touch interface, unique lock screen, home screen with favorite apps, missed calls and customizable widgets, swipe gestures to cycle through list of apps and app recommendations. It also has notifications panel that lets you drag through the icons to view the settings.
Ubuntu code will deliver a mobile, tablet, desktop or TV experiences depending on the device it is installed on, or where it is docked. Ubuntu 13.10 (due in October) will include a complete entry-level smartphone experience.
Preview SDK and App Design Guides are already available from developer.ubuntu.com and design.ubuntu.com/apps. It uses single application binary phone, tablet, PC and TV, which makes it easy to develop apps in all these platforms.
The Ubuntu Touch Developer Preview for Galaxy Nexus and Nexus 4 smartphones would be available from wiki.ubuntu.com/TouchInstallProcess from Thursday, 21st February. Canonical would be present at the Mobile World Congress (MWC) in Barcelona from 25th to 28th February, where users can get their phones flashed. They would also showcase range of devices running Ubuntu smartphone OS.