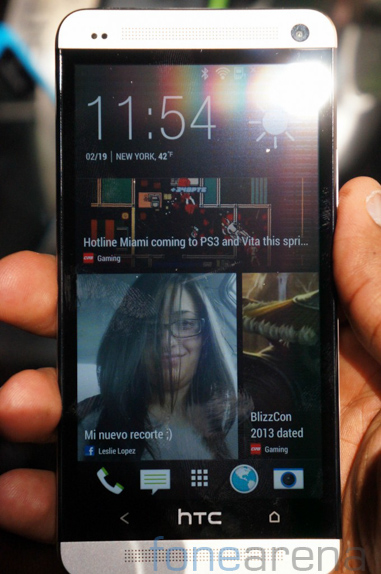 HTC have been having a rough couple of quarters to say the least. Falling marketshare, dwindling margins and revenue, vanishing stock price compounded by a domineering samsung in the Android space has been hard on them. Yet, they've managed to release top device after top device, all to find that the market hasn't been as taken by their devices as the technology media have. The HTC One, launched today is their attempt to change all that. 
Featuring an edge to edge 4.7inch, 1080p display, a quad-core Snapdragon 600 processor clocked at 1.7Ghz, 2 GB of RAM and 32GB of internal storage (with a 64GB model as well), the One has all the makings of becoming the flagship device for the entire Android ecosystem. How did I find it after a couple hours? Read on to find out.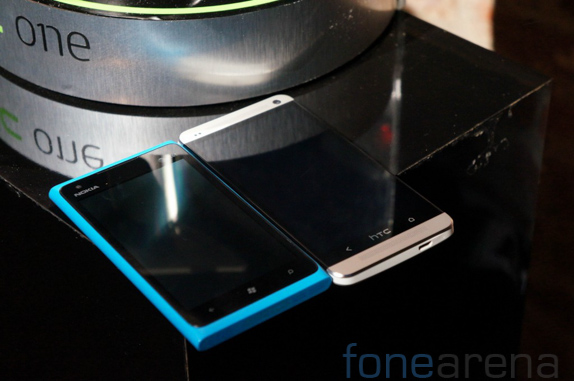 Often times, press shots of devices have a way of making them look an order of magnitude better than the device looks in hand. Not so with the One. The word svelte is probably the best way to describe the One. It looks and feels like the winner HTC hopes it will be. Light without feeling empty, solid without feeling like a tank, the One is a healthy medium between devices like the Lumia 920 and the iPhone 5.
The almost bezel-less 1080p is vivid, features OLED-deep black, rich in color and graces almost all of the 68.2mm width of the device. The front of the device melds almost seamlessly into the aluminum, diamond-etched back in a design language that HTC calls Zero-Gap.  It's easy to see why this moniker was used too, seams and moving parts are few and far between helping to further raise the premium look and feel of the One. As has been highlighted by HTC, the screen is flanked at the top and bottom by dual, amp-driven speakers, something HTC are calling "Boomsound". HTC have removed all but two capacitive buttons from the One, only keeping the "home" and "back" buttons which can perform double duty as search (to bring up google now on a long press) and multitasking with a double tap gesture. The back button function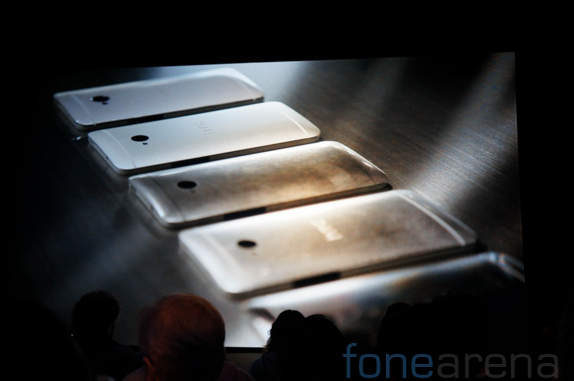 The curved back, a design feature carried over from the HTC 8X helps to make what is an admittedly large device easy to hold and slip into even the tightest of jeans. Also adorning the back of the device is the 4 Megapixel sensor, replete with what HTC has dubbed a "ultrapixels". These 2 Micron pixels are said to collect over "300% more light" than competing sensors. A claim that has yet to be backed up by image and video samples, yet. Completing the media recording arsenal is a set of high-amplitude, stereo microphones to improve audio quality, particularly in loud circumstances, something we've seen Nokia do with the 808 Pureview.
While the hardware might be the star of the show, HTC have made just as much effort sprucing up the software. Running a completely new version of Sense, HTC have taken strides to improve Android in ways that the user will appreciate. The first software addition HTC made to Android was Blinkfeed. Think of it as a customized, beautiful, image based RSS feed integrated right into the home screen. Accessible immediately after unlocking the device, users can choose which websites, categories, social media services and interesting items that they'd like displayed. BlinkFeed normally updates in the background but can be manually refreshed with a "pull-down" gesture.
HTC have also put significant focus into their camera software with a suite of image enhancements called "Zoe". Zoe mode on the HTC One is a continuous capture mode shooting just shy of 7 frames per second over a 3 second time period for a total of 20 frames. With those 20 frames HTC allows you to create a slideshow of sorts called a Zoe, object/person removal, and a feature HTC call "always smile" which allows you to isolate faces and choose the perfect moment within those 20 frames. So far, I've seen "always smile" work with 4 faces and there's nothing to indicate it can't work with more.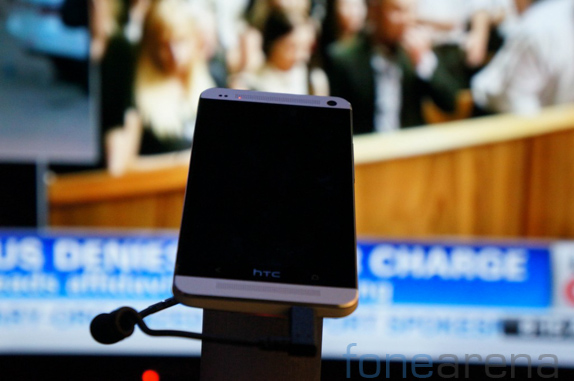 Even more surprising was HTC's decision to include an IR blaster and a cloud-based controller application. In essence, making access to the content you already pay for easier to use, access and decide on. All with no additional hardware or software.
All in all, the HTC One is a device I can't wait to spend a lot more time with and represents yet another example of HTC's dedication to design in both hardware and software. The HTC One should be available in Mid to Late March.