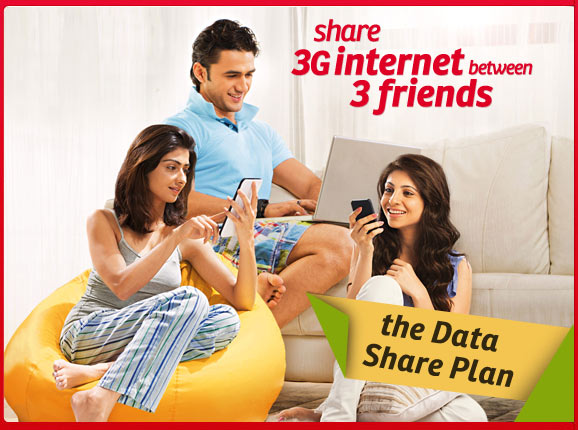 Airtel today announced an interesting data plan which will be very useful for users who carry multiple devices and also if you want to share a data plan with family members or friends.The Airtel Data Share Plan allows one to share 3G data between 3 devices. The plan is available for both prepaid and postpaid customers.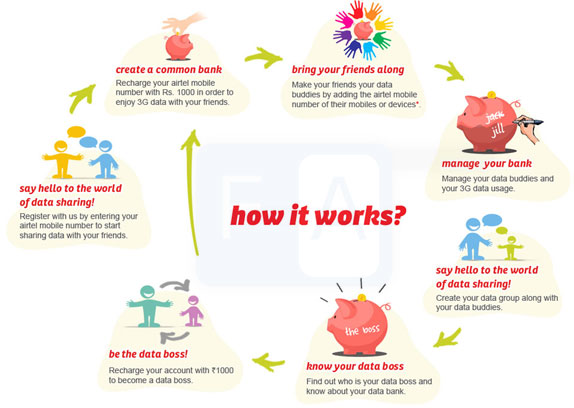 You can share data with 2 of your friends or family members or with 2 of your own devices. Considering most of us carry a smartphone and a tablet these days , this plan will come in handy. According to this plan you pay one single fee for 3G data access across the 3 devices.
The monthly rental for this plan will be Rs.1000 or 30 days in case of prepaid and you get 5GB of 3G data which can be shared across 3 numbers. The best part is once you cross the 5GB limit and you are within the 30 day period, you don't have to pay again but speed drops to 80Kbps.
Data can be shared even between postpaid and prepaid numbers but the numbers have to be in the same circle.
In order to activate this plan, send a SMS DATA SHARE ADD to 121.
Just be warned that your existing data plan might get affected if you move to this plan. Check with the customer care before activating.
This is great move by Airtel and we expect other operators especially Vodafone to come up with similar plans.