Nokia announced the Lumia 920 and 820 as the newest members of its Lumia range of devices. Running on Windows Phone 8, we got a chance to get a feel for the hardware. As the operating system still isn't ready, we can't really give you an idea of that but lets take a look at some of the other aspects.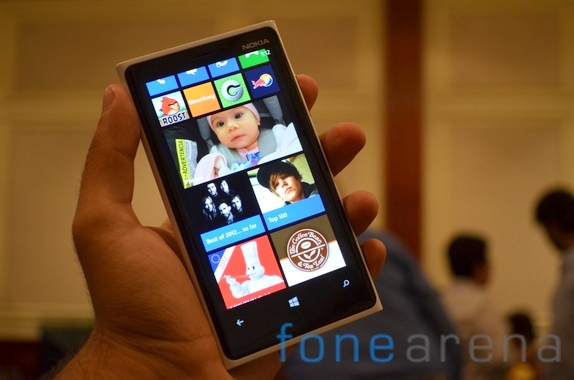 The Lumia 920 follows the same design principes as the N9, Lumia 800 and the Lumia 900 line of phones. Nothing new to see here but why change what already works ? The 'pillow' design by Nokia is built completely in polycarbonate. This time around, the chrome buttons are made of ceramic instead which means that those nasty scratches on the camera plate won't be seen here.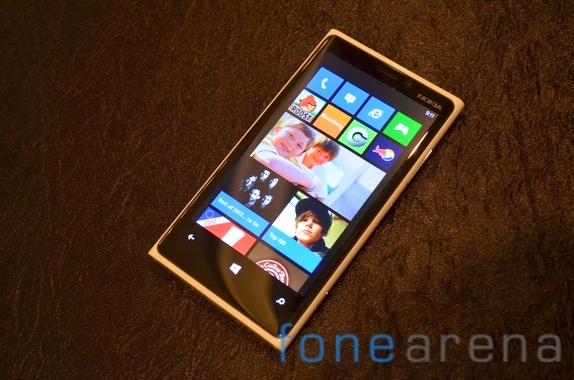 There's a fairly big 4.5″ display here termed as PureMotion HD+. What it brings to the table is a resolution of 1280×768 and a ppi of 331. Yes, that's retina for those wondering. While the black levels do not match those of AMOLED displays, there is a lot to like about the screen on the 920. There's a slight hint of a curve which makes it look even more stunning.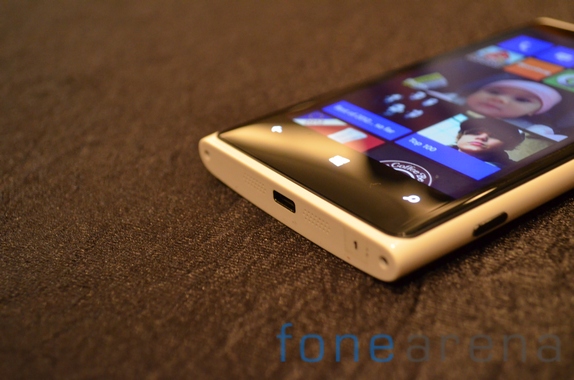 At the bottom of the phone are the dual speakers. See the microUSB port there ? You might not be using that much since the 920 supports wireless charging. Nokia is partnering with a few accessory manufacturers like 'fatboy' to bring designer wireless charging accessories. Virgin Atlantic , Coffee Bean & Tea Leaf will also be placing wireless charging mats at outlets.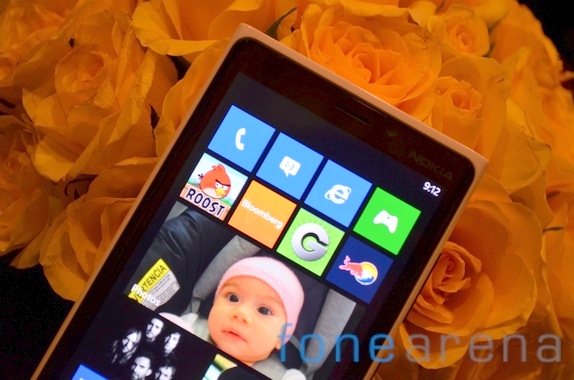 There's not a lot that we still know about Windows Phone 8. Nokia prominently showed off the new customizable homescreen. Live tiles here can have three different sizes. Adds in a hint of customizability without messing around too much.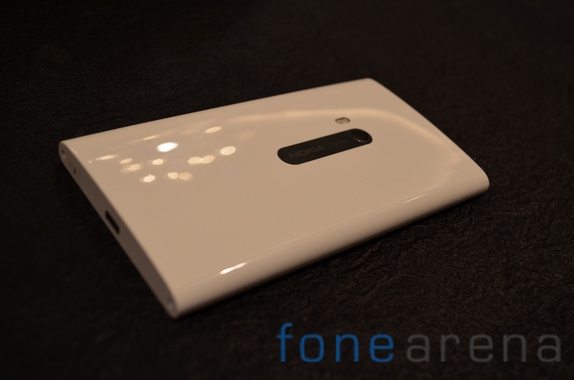 Over at the back we have the 8MP PureView camera. Contrary to the massive Nokia 808 sensor, the tech here works more on the basis of SW optimization and a bit of HW magic. The premise here is to offer outstanding image stabilization via floating lens technology. We'll have more on that in a separate article soon.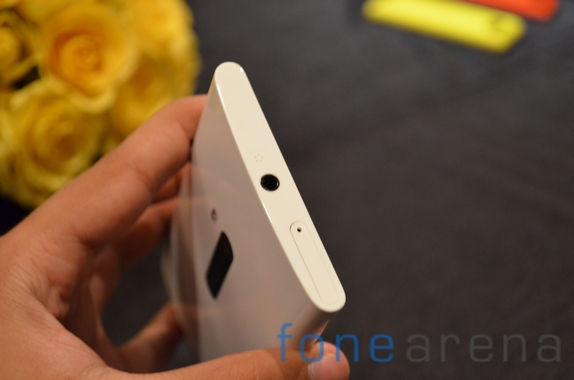 The Nokia 920 has a 3.5mm jack and also connects to headsets via NFC + Bluetooth. There's Dolby headset technology built which should boost audio quality a fair bit on your headset.
Hands on video : httpv://www.youtube.com/watch?v=TQZhatyVFpc
Overall, there is a lot to like here. The hardware is solid and the OS is looking like a proper competitor to other modern operating systems. What we're missing out on is a price and date of release. Through the rumor mill, we've heard that these phones won't be available before almost the end of the year. Too late ? Time will tell but as of today we have two really well designed handsets running one of the most exciting mobile operating systems out there.