Marking the relative lower end of the two devices announced by Nokia today is the Lumia 820. The phone packs in the same chassis specs as the Lumia 920 but has a few key differentiators. Clad in a beautiful red and black chassis with a bright 4.3″ AMOLED display, the Nokia Lumia 820 runs the latest Windows Phone 8 OS. Read on to find out more about it.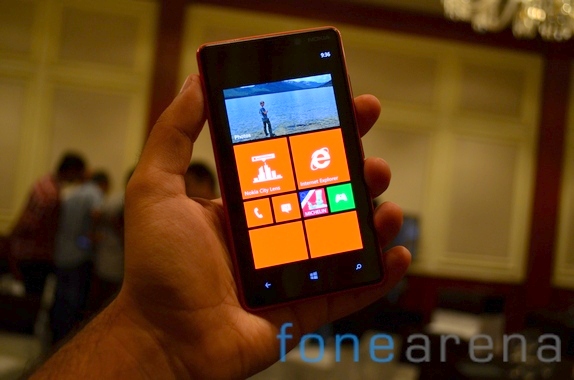 The front of the phone is essentially dominated by a 4.3″ Clear Black Display Super AMOLED screen. Jargon apart, its the same display as being used on the Lumia 900 and is definitely stunning. The resolution might seem lacking by today's standards but WVGA on a 4.3″ panel is perfectly serviceable.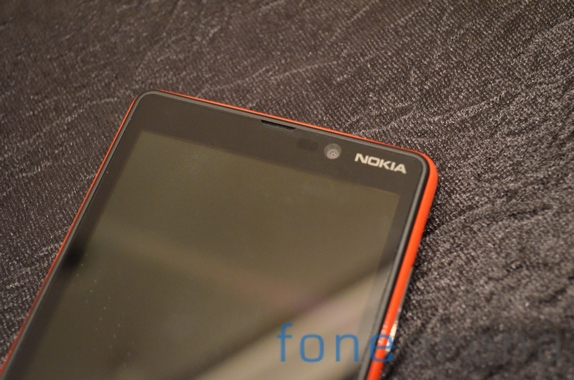 We quite like the off-center logo on the 820 as it adds an extra dimension to the design of the phone in our opinion. That said, there's a row of capacitive buttons and a front facing camera is placed right at the top allowing for video calls.
The back of the phone is clad in a plastic shell with a camera module placed in an alternate color to make it stand out. The camera unit has been tweaked with some of the innovations from Nokia's PureView line of devices but isn't labelled as one. The buttons are all placed on the right side of the device.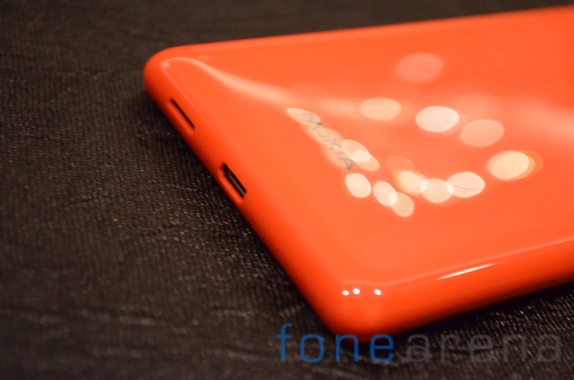 Like the 920, the phone support the Qi wireless charging standard which means you can just place it on a charging mat and never really have to connect a cable to it at all.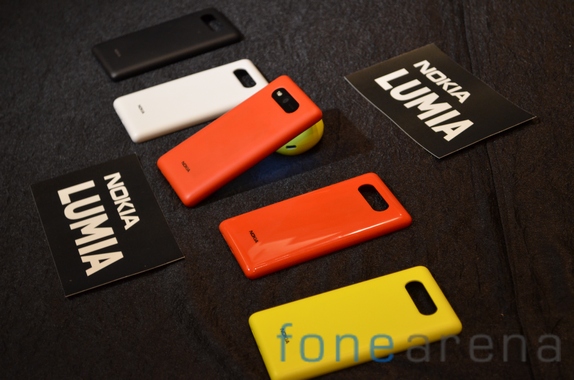 Something really cool about the Lumia 820 is that it has interchangeable back covers. This should let you sport a bright red or yellow and switch to a more sober black when going in for a meeting. The phone also supports microSD cards so it should be a cinch to expand the integrated 8GB of storage.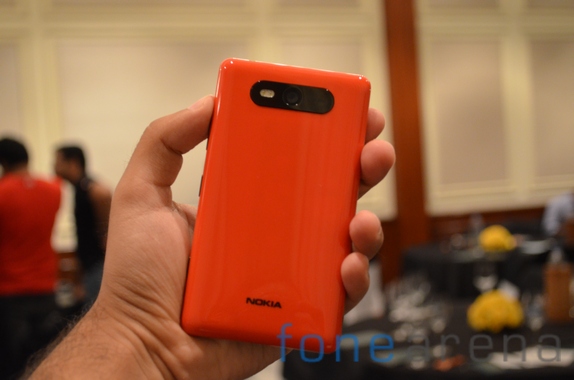 We're yet to receive pricing details on the Lumia 820 but first impressions seem quite positive. The hardware is solid and we're hoping that the software can match expectations. Expect to see this launch towards the end of the year. Hands on video embedded below :
httpv://www.youtube.com/watch?v=PSifd_F0b84