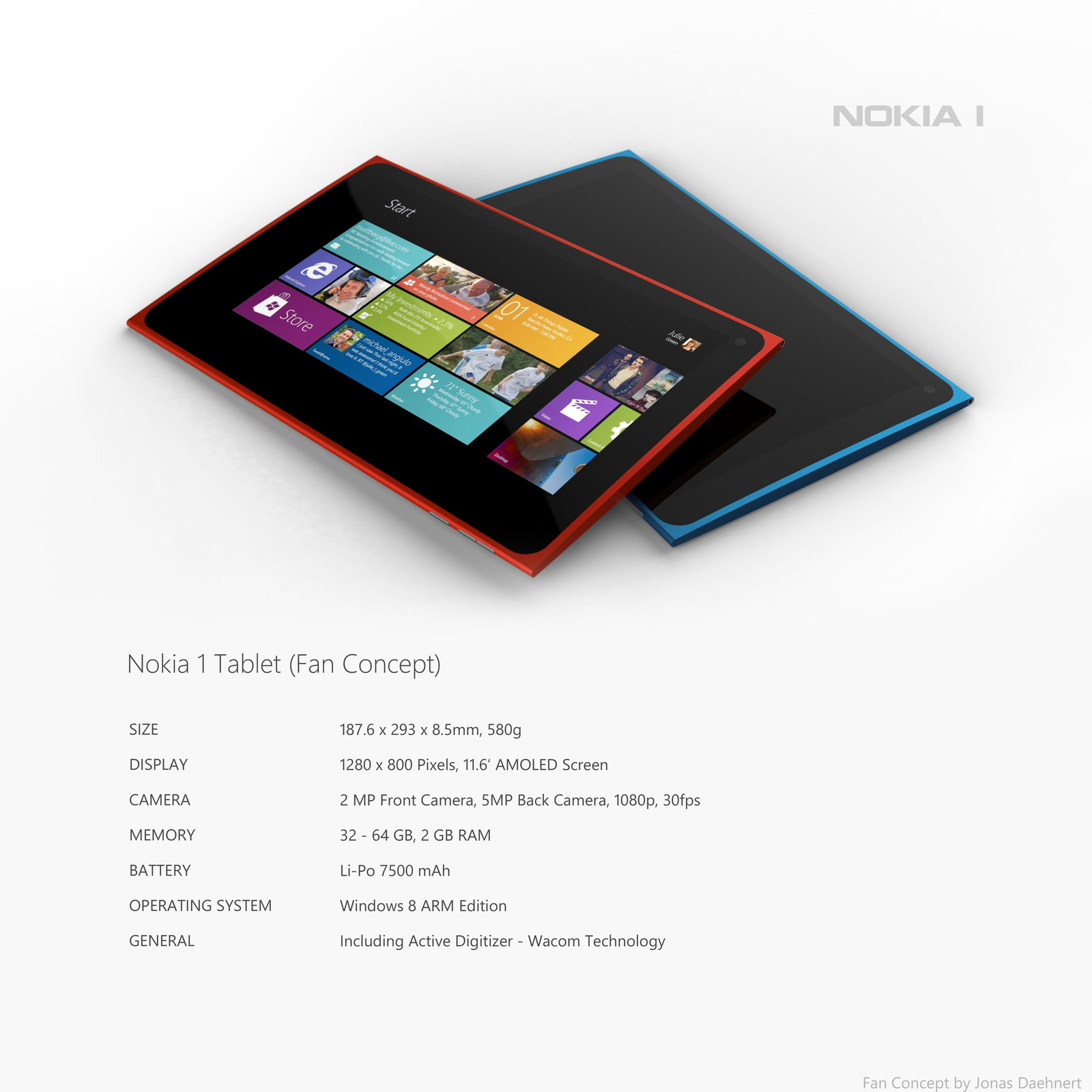 If you thought that the Nokia N9/Lumia 800 designs looked slick, then you have to take a look at the Nokia 1 tablet concept by yronimus. The concept is certainly one of the best looking tablets that we've seen if not the best.
The concept runs on Windows 8 and according to rumours, Nokia is planning on releasing a Windows 8 tablet in 2012. It is based on the Nokia Lumia 800 design but is much slimmer and retains the monoblock design.
The specifications of the device are:
187.6 x 293 x 8.5mm , 580 grams
Windows 8 OS ARM Edition
11.6″ AMOLED Display with 1280×800 Pixels Resolution
32GB or 64GB Internal Memory, 2GB RAM
5 Megapixel Camera with Full 1080p HD Video Recording at 30 FPS, 2 Megapixel Front Facing Camera
7500 mAH Battery
We hope that Nokia at least takes a few design cues from this concept and if the end product looks anything like this, then we're going to have a best design winner for sure.