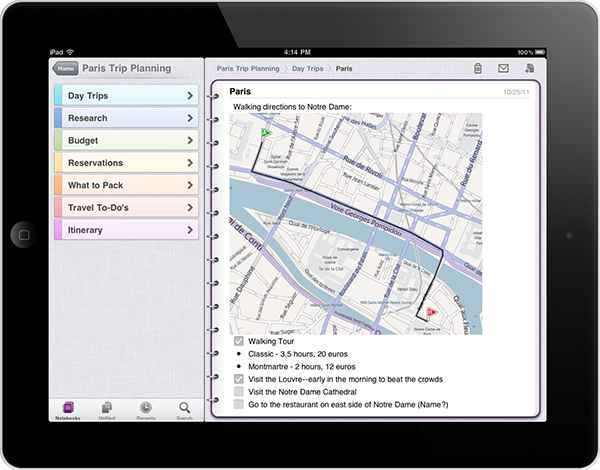 OneNote is an application that is extremely useful to keep a tab on your daily tasks. Microsoft has released OneNote 1.3, just in time for the holidays.
The update now brings the application to the larger screen iPad as well. Here are the changes and improvements in the new version:
Support for iPad and iPad 2
Localization into several new languages and markets
Tabbed user interface
Quick note creation in the Unfiled Notes section
Table rendering
Improved Windows Live sign-in experience
Option to sync notebooks only over a Wi-Fi connection
Integrated upgrade option
OneNote works on any of the following devices with iOS 4.3 or later:
iPhone 3GS
iPhone 4
iPhone 4S
iPad
iPad 2
You are also required to have a Windows Live account notebook storage in the cloud via Microsoft SkyDrive. If you do not have one, you can simply create one for free.
Pricing
OneNote allows you to download and use the application for free upto 500 notes beyond which you will have to upgrade to:
OneNote for iPhone at $4.99 for unlimited use
OneNote for iPad at $14.99 for unlimited use
If you choose not to upgrade, you can still edit and view your existing notes but you will not be able to create new ones.