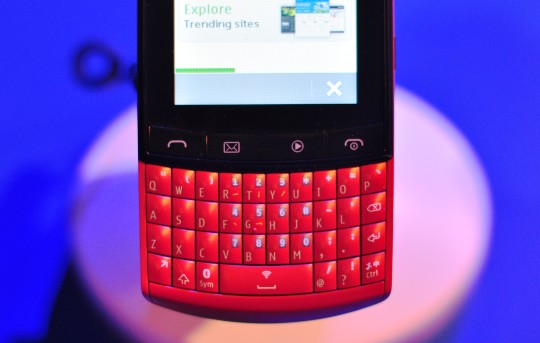 Nokia today announced the Nokia Asha 303, part of the new Asha portfolio of S40 touch and type featurephones designed for emerging markets and part of Nokia's strategy of getting the next billion people online.
Of all the Asha devices announced today, the 303 is the most interesting one. The Nokia Asha 303 is a monoblock device with a front facing QWERTY keyboard and 2.6″ QVGA capacitive touchscreen. Powering the device is a 1GHz processor of unknown type (likely to be some kind of ARM CPU).
httpv://www.youtube.com/watch?v=lL5BkBKDizw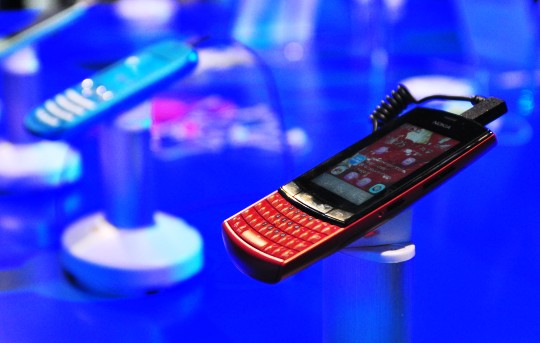 The Asha 303 is a stylish device borrowing elements from the Nokia 700 and the low cost C3 QWERTY featurephone. It feels solid in hand and the build quality is good. The keys are well spaced, though they do not provide the nice 'clicky' tactile feel I was looking for. Four hardware keys resides above the QWERTY keyboard providing shortcuts to the messaging app and music player.
Because the 303 is built around social networking and mobile internet, it comes with a wealth of built-in applications and the wireless hardware necessary for it to do so. 3G and WLAN comes as built in standard. The 3.2 Megapixel camera doesn't impress, but you can't complain much for a device in this price range.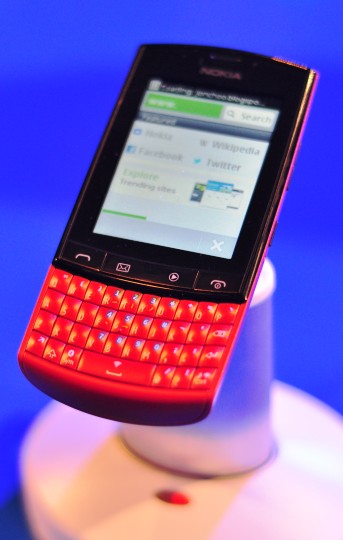 Nokia made a big deal of Nokia Browser, a cloud based proxy web browser that compresses the web by up to 90%. This is essentially the same thing that excellent Opera Mini does. Other apps installed includes Facebook Chat and WhatsApp, a sign that Nokia is serious in taking the instant messaging market into RIM's territory, and Angry Birds Lite.
The retail price of the Asha 303 is EUR 115 excluding subsidies and taxes. It is expected in the first quarter of 2012.