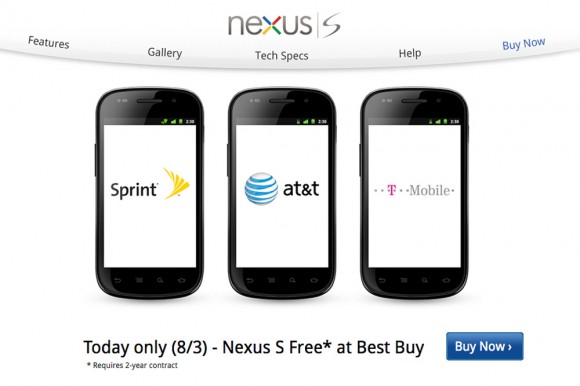 A few days ago we posted the news that the Google Nexus S is available for 350 $ as a one day offer. Google is now offering the Nexus S free of charge to customers in USA.
The offer is valid only today ie August 8th 2011. Customers can buy the Nexus S free of charge today only from Best Buy. You can choose between the three networks – AT&T, Sprint and T-Mobile.
The Nexus S isn't available on Verzion Wireless, so that's not on the list. You will have to sign a two year contract with the operators though.
Looks like Google is in a hurry to finish off their stock of Nexus S phones. Could this be to make way for their next Nexus phone? Lets wait and see.