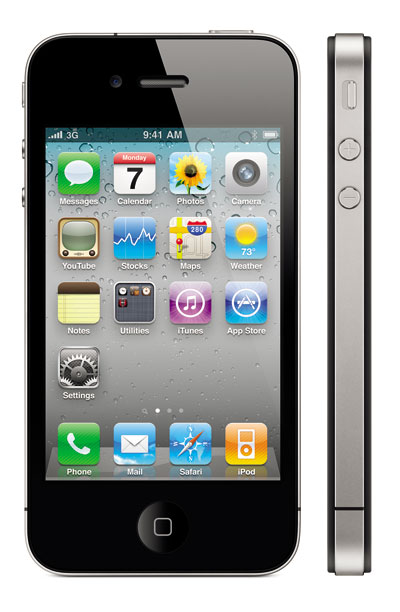 As we told you yesterday about the Apple iPhone 4 Unlocked arriving across all the Apple stores in the USA. The unlocked iPhone 4 is finally available for purchase at the online Apple store in USA. Since the launch of the phone in June 2010, the unlocked iPhone 4 was not available in any of the Apple stores in US officially and customers had to purchase it along with a carrier data plans offered by AT&T and Verizon. There was an option to get the phone without a contract by paying a similar price tag but the device was still locked to AT&T.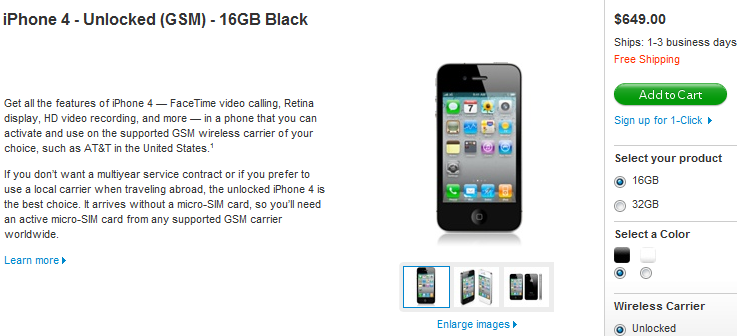 Apple iPhone 4 Unlocked Price
Apple iPhone 4 16GB – $649
Apple iPhone 4 32GB – $749
The pricing remains the same for both Black and the White versions of the iPhone 4.The pricing is pretty similar to the Singapore / Hong Kong market and its infact cheaper than India.But the price does not include tax which is around 6-10%.