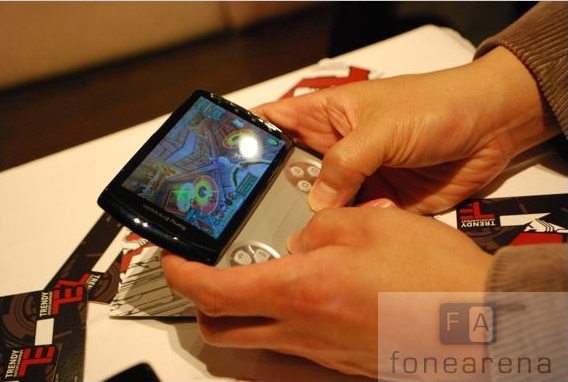 Sony Ericsson has announced more than 20 new Games for Xperia Play, including 10 exclusive games optimized for the phone. The Xperia Play was announced at MWC 2011, this February and officially launched it this April with 60 PlayStation and 3D games.
Some of the exclusive gaming titles for the Xperia Play include, Minecraft by Mojang, which is one of the popular and fastest growing game with over 50,000 new players joining every day, multi-player online titles like Battlefield Bad Company 2 by Electronic Arts and Tom Clancy's Rainbow 6 Shadow Vanguard by Gameloft, Desert Winds by Southend Interactive, Ruined by Bigpoint, Icebreaker by NaturalMotion, Sleepy Jack by SilverTree Media, Cracking Sands and Armageddon Squadron 2 by Polarbit and a new fighting game by Khaeon Gamestudio.
Other gaming titles include Pocket Legends by Spacetime Studios, Star Legends: The Black Star Chronicles by Spacetime Studios, Eternal Legacy, Dungeon Hunter 2 and Order & Chaos by Gameloft, Guns 'n'Glory 2 and Happy Vikings by HandyGames, Pocket RPG by Crescent Moon Games, D.A.R.K. by Gamelab, Samurai II: Vengeance by MADFINGER Games, Vendetta Online by Guild Software, A Ball Game by Trendy Entertainment and Lumines by Connect2Media.
Other than these, some of the present PlayStation 1 titles would also be available soon. Some of these games would be showcased at the Electronic Entertainment Expo (E3) at the Los Angeles from June 7 – 9. These titles would be released in coming months.