Samsung recently announced that they will launch their first ever 4G tablet this year and it looks like the time is here because Verizon Wireless officially announced Samsung Galaxy Tab 10.1 4G tablet. The tablet was announced back at MWC and after that, Samsung redesigned the Galaxy Tab 10.1 to take down its powerful rival known as Apple iPad2. Samsung Galaxy Tab 10.1 will run on Android 3.1 and Verizon is offering both 16 GB and 32 GB versions with 2-yr contact. If you want to get the 16GB version, then you have to pay $529.99 to get it with a 2-yr agreement or you can get 32 GB version for $629.99.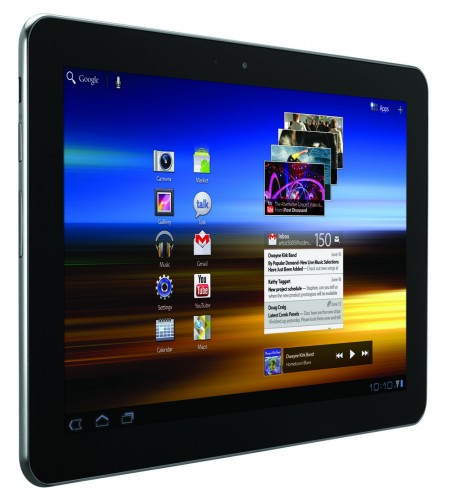 If you are interested in this tablet, then don't forget to pre-order it on June 8th and it will hit Verizon Wireless stores this summer. The tablet will also come with accessories like full-size keyboard dock and multimedia docking station. Verizon didn't tell us about prices of accessories, so wait for it. Well, it seems that Galaxy Tab 10.1 is kind a expensive on contract and I hope Verizon will reconsider their prices again.
Well Android lovers, are you getting one from Verizon?