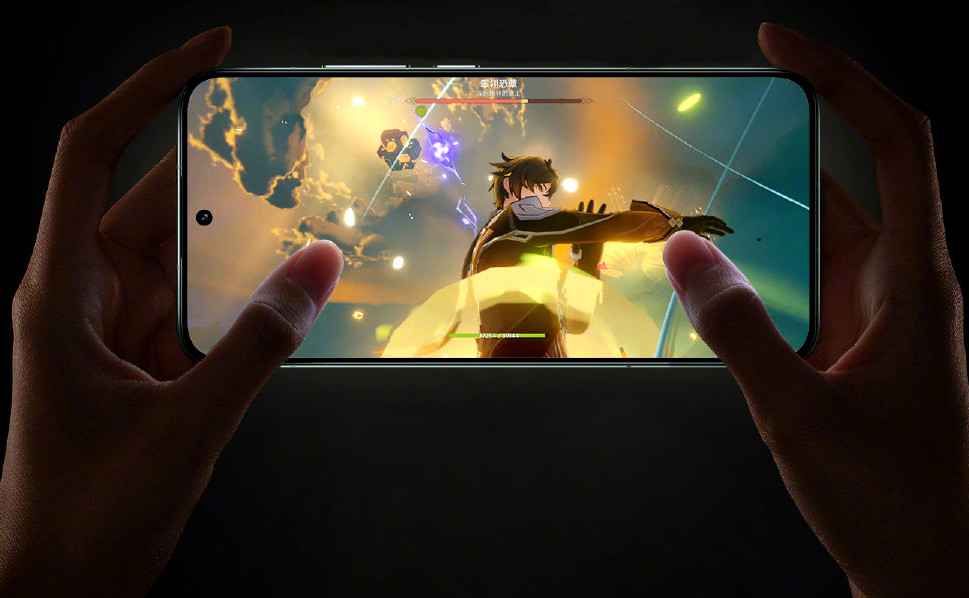 Yesterday, Xiaomi confirmed the launch of Xiaomi 13 series on December 1st in China. Today, the company has confirmed that the series will be powered by Snapdragon 8 Gen 2 SoC, as it had teased.
The company said that the CPU multi-core performance is increased by 37%, compared to Apple A16 Bionic. It also said that the GPU performance is 42% better compared to the performance of A16. The company also said that the performance is comparable to gaming phones. Even though this is compact, the temperature and gaming performance is maintained added the company.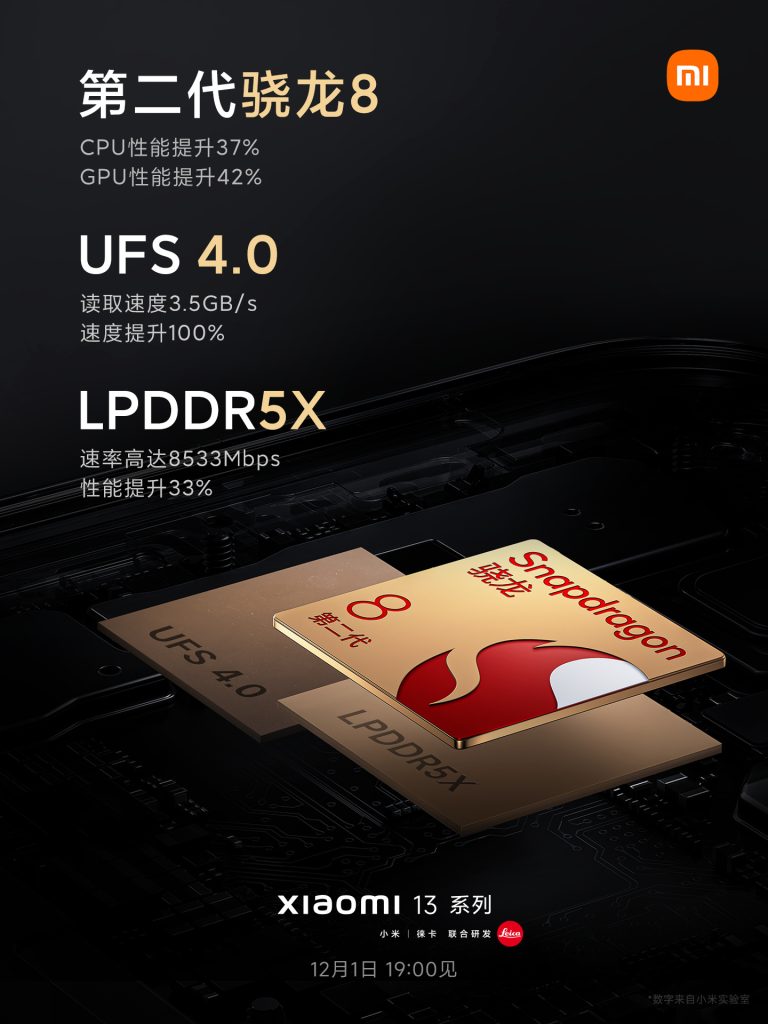 The Xiaomi 13 series will use the latest LPDDR5X 8533Mbps RAM and UFS 4.0 storage. The memory bandwidth of Xiaomi 13 has reached the level of desktop chips, which can better handle high data throughput applications such as continuous shooting and high-definition video recording, said the company.
UFS 4.0 can bring a sequential read capability of up to 3.5GB/s, double that of UFS 3.1. UFS 4.0 is also fully equipped with FBO storage refresh technology.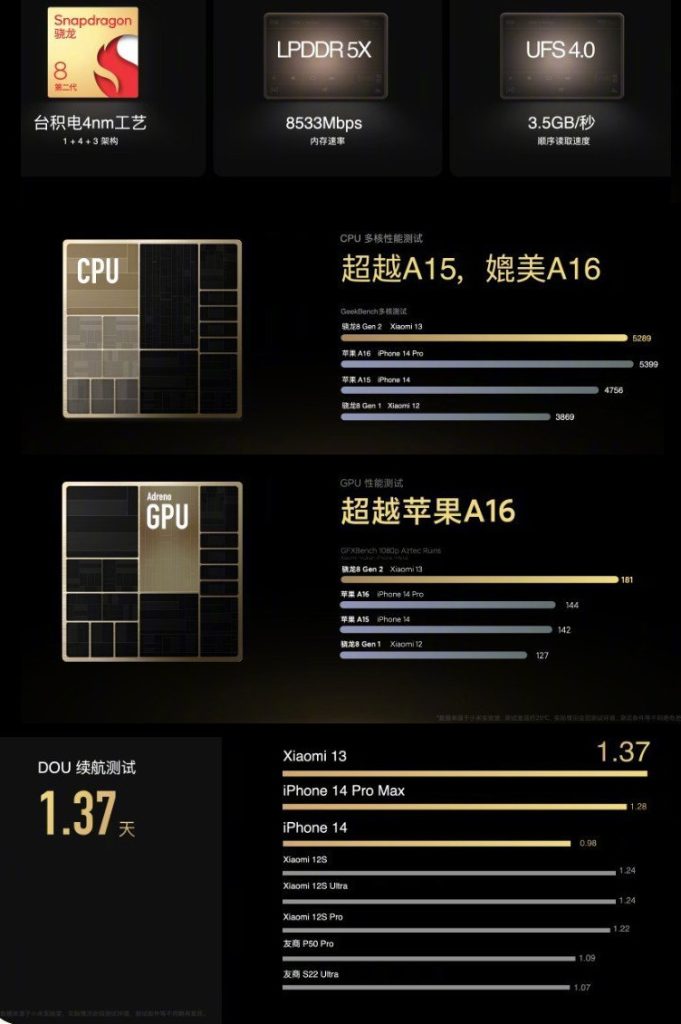 The company's CEO Lei Jun also posted the benchmark charts comparing it with the iPhone 14 series, and says that in Xiaomi DOU battery life test, the Xiaomi 13 lasts for 1.37 days better than the iPhone 14 and the iPhone 14 Pro Max.
We should know more details about the phones in the coming days.