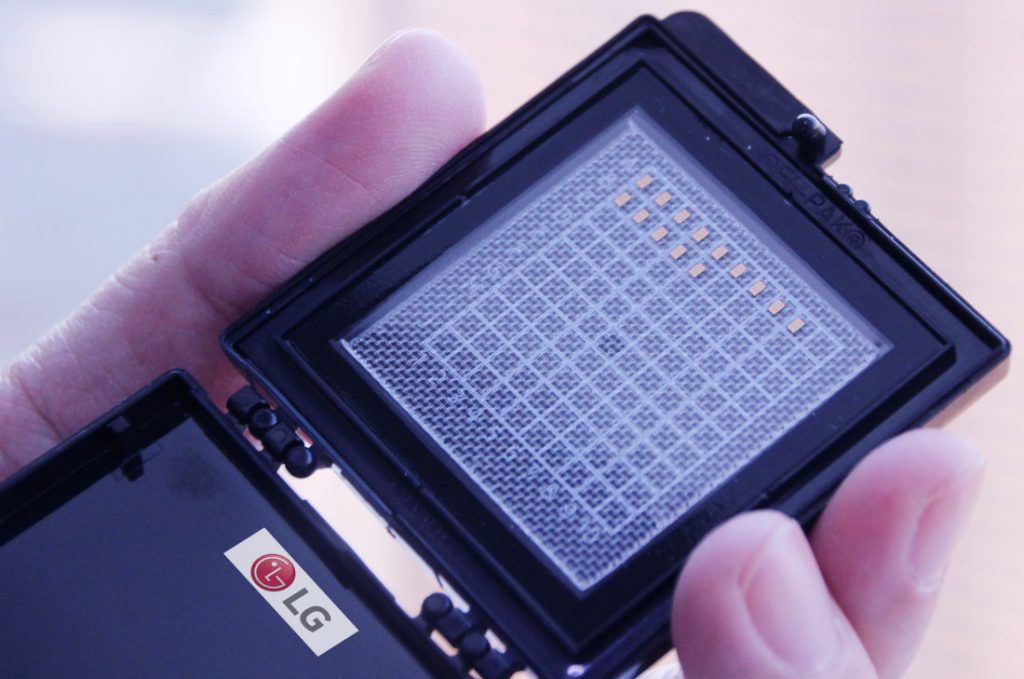 LG has announced that it is participating in the '2021 Korea Science and Technology Exhibition' held at KINTEX in Ilsan from 22nd to 24th December to demonstrate the R&D achievements in 6G wireless transmission and reception.
At this event, the company is unveiling a power amplifier for 6G for the first time, jointly developed with Germany's Fraunhofer Research Institute. LG used this power amplifier in Berlin, Germany in August to successfully transmit and receive wireless data over 100m in a straight line outdoors using the 6G terahertz (THz) frequency band.
The terahertz wireless transmission/reception technology utilizes a frequency band between 100 GHz and 10 THz to enable ultra-high-speed data transmission rates of up to 1 terabit per second (1 Tbps).
In order to solve problems such as short frequency reach and severe power loss in the antenna transmission/reception process, the development of a power amplifier is necessary for ultra-wideband wireless communication in such a high frequency band.
LG Electronics and Keysight Technologis Inc., a global wireless communication test and measurement equipment manufacturer, also demonstrated 'Adaptive beamforming' technology that converts beam directions according to channel changes and receiver positions.
LG also introduced full-duplex (FDR) technology that can transmit and receive simultaneously in the same frequency band. 6G is expected to be commercialized in 2029, and the standardization is expected around 2025. LG established the 'LG-KAIST 6G Research Center' with KAIST in 2019.