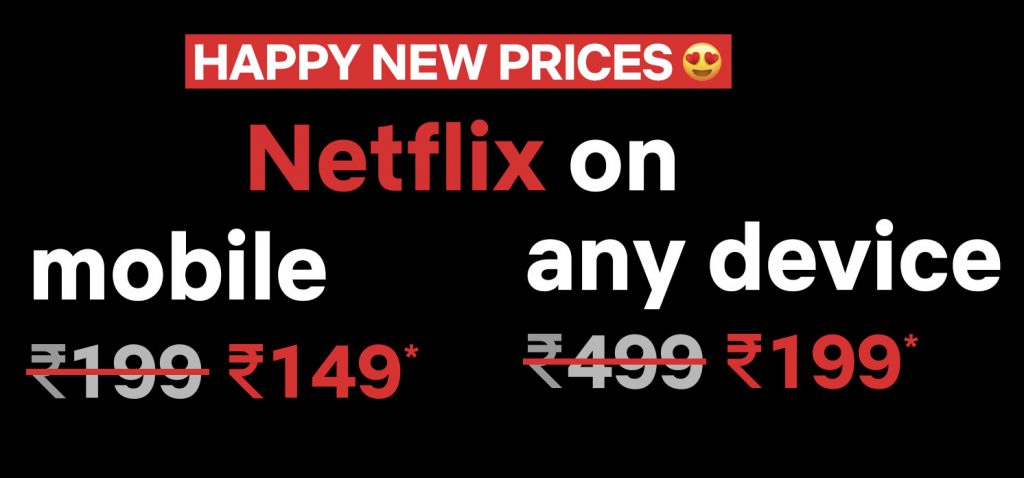 Netflix India has announced a price cut across all the plans in India. The mobile-only plan that was launched in the country back in 2019 for Rs. 199 is down to Rs. 149, which is a 25% price cut. The Basic plan is down from Rs. 499 to Rs. 199, which is a 60% price cut. Both these offer SD playback.
The Standard plan which offers HD playback has received a 23% price cut and is available for Rs. 499, down from Rs. 649. The premium plan that offers Ultra HD playback across 4 screens simultaneously is down to Rs. 649 from Rs. 799, whic is a 18% price cut.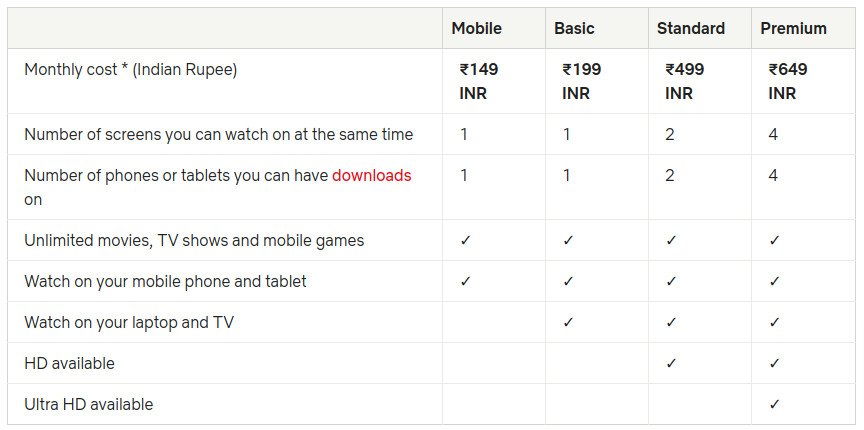 Users can move from old plan to new plan when they click the pop-up that is shown on the screen starting today. There will also be an option to decline the upgrade, if they wish to remain in old plan.
This comes after the Disney+ Hotstar introduced all-content yearly plans starting from Rs. 499 recently. However, Amazon Prime has increased their yearly plans from Rs. 999 to Rs. 1499 starting from today.