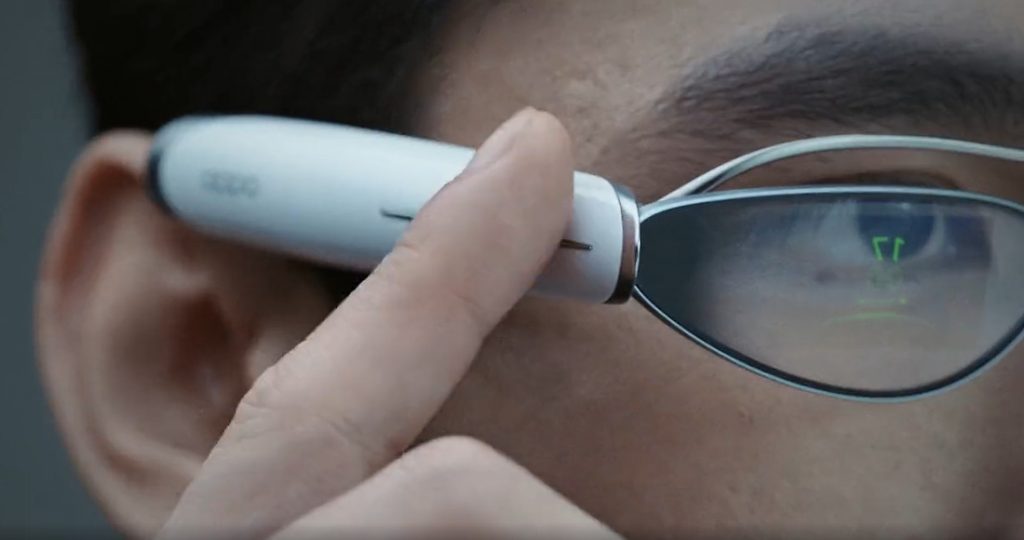 OPPO just announced Air Glass, the company's latest aR (assisted Reality) device with Spark Micro Projector and MariSilicon X imaging NPU for smartphones on the first day of INNO Day 2021 event, as it had promised.
OPPO Air Glass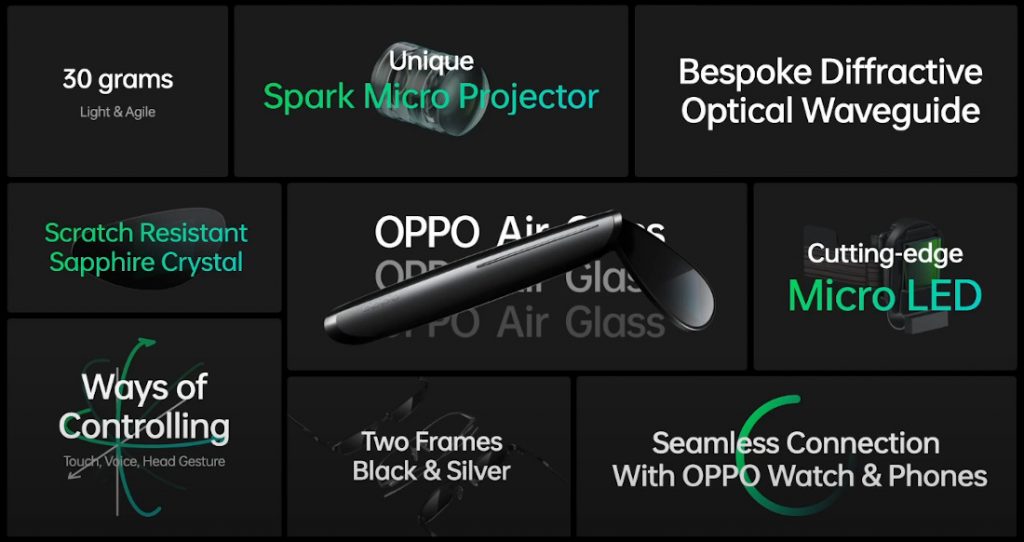 The Air Glass weighs just 30 grams, and the company says that it is one of the lightest monocle waveguide devices in the industry inspired by the wings of the cicada, giving it its lightweight and minimalist appearance. The lens is secured to a light and slim frame, which houses all the components, including the Qualcomm Snapdragon Wear 4100 Platform.
OPPO adds the glasses will enhance your work and your workouts with a self-developed spark micro projector and four intuitive methods of interaction – touch, voice, hand gestures, and head movements. It provides practical functions such as weather, navigation, health data monitoring, teleprompter, and live speech-to-text translation.
Light, thin, beautiful 🤩#OPPOAirGlass will enhance your work AND your workouts with our self-developed spark micro projector 📽️ and four intuitive methods of interaction – touch, voice, hand gestures, and head movements.#OPPOINNODAY2021 pic.twitter.com/t5HGtHrPrr

— OPPO (@oppo) December 14, 2021
OPPO Air Glass is equipped with a self-developed compact projection system — the Spark Micro Projector — and a bespoke optical diffraction waveguide, delivering a vivid and sharp aR display in all types of environments.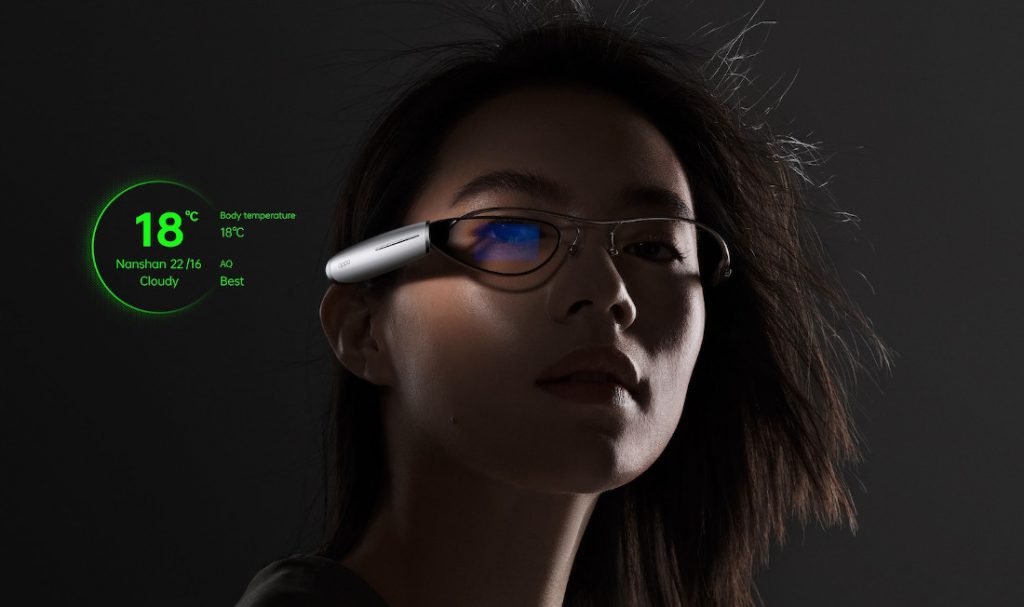 The device can be operated using OPPO smartphones and smartwatches. It also supports different intuitive interactions such as touch, voice, and motion controls, enabling users to obtain the information quickly and conveniently. When Air Glass is paired with an OPPO Watch 2, users can also use hand movements to confirm, cancel, and switch application cards.
Moreover, for a whole new way of interaction, head movements can be recognized by Air Glass, for example gently nodding or shaking the head can open and close notifications respectively.
OPPO Air Glass Limited Edition will come in full-frame in Black and half-frame in Silver version in two sizes and will launch in China in Q1, 2022. It will also launch OPPO Smart Glass SDK that includes custom version of Baidu maps for the developers soon.
OPPO MariSilicon X NPU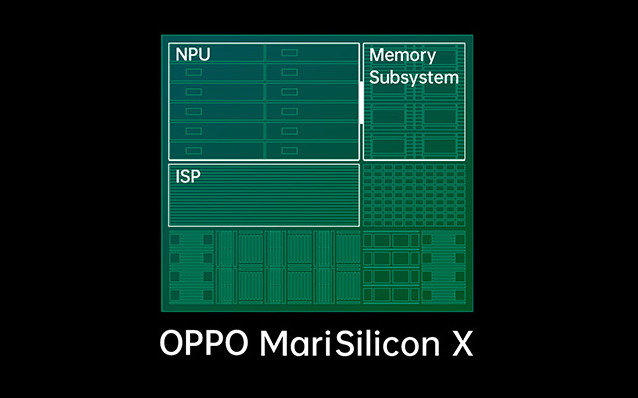 The MariSilicon X is the company's first self-developed dedicated imaging NPU with embedded HDR & NR AI algorithms for rich and vivid color reproduction under even the toughest of light conditions. It has 6nm architecture, realtime RAW processing, and up to 20x faster 4K AI performance.
It  delivers an incredible 18 trillion operations per second (TOPS), more than enough computing power to support our AI algorithms and power efficiency of 11.6 TOPS per watt that promises top-level performance without draining battery. The dedicated tera-bps memory subsystem allows the NPU to make full use of the computing power without being restricted by memory throughout, significantly reducing the time needed to copy data back and forth between storage and processing units.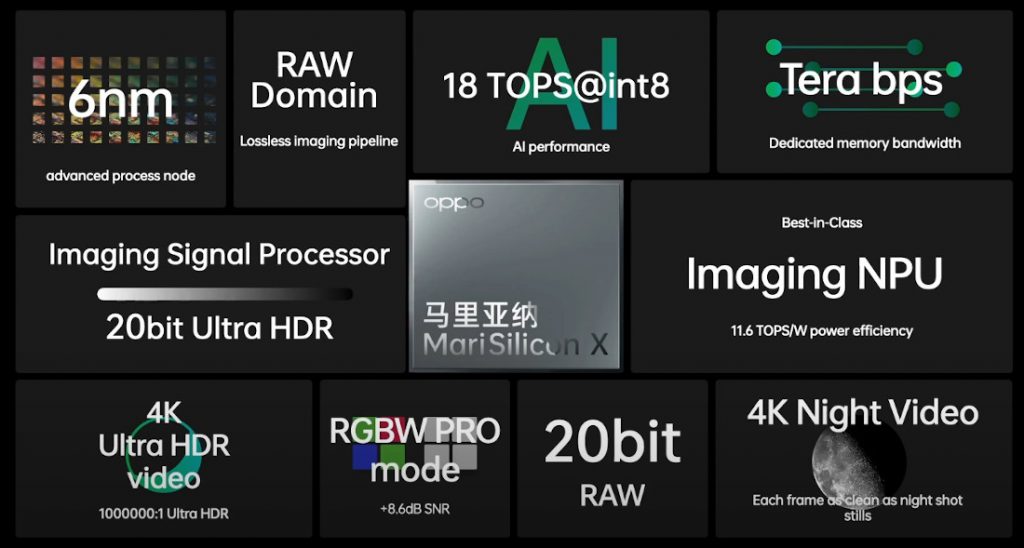 MariSilicon X has a dedicated DDR with extra bandwidth of up to 8.5 GB/s. Its multi-tier memory architecture greatly minimizes delays and reduces power consumption caused by unnecessary repeated read-write cycles.
The Multi-tier Memory Architecture promises incredible image processing power with ultra-high power efficiency. MariSilicon X enables 4K AI Night Video to be captured in the RAW domain using complete image data for the first time on Android smartphones.
Using Dual Image Pipeline design and double raw super sampling, MariSilicon X also unlocks the full potential of OPPO's RGBW sensor, supporting the separation and fusion of RGB and White signals to deliver an 8.6dB improvement in signal-to-noise ratio and a 1.7x improvement in texture quality, making images more expressive in both photos and videos.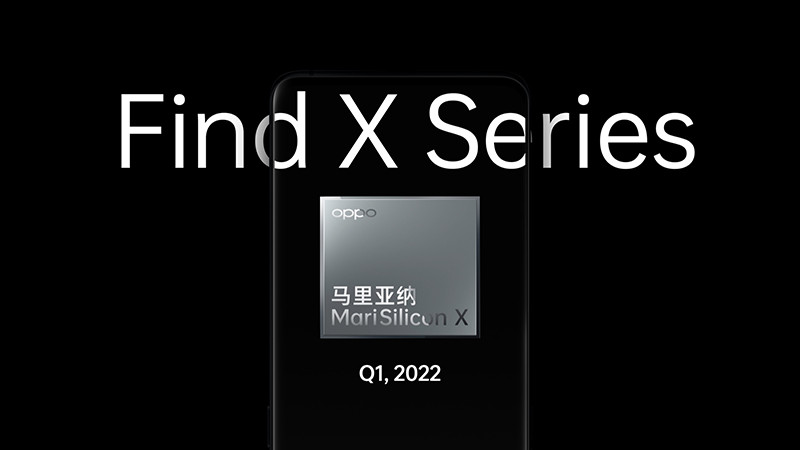 The OPPO MariSilicon X Imaging NPU will be introduced first on the Find X Series in Q1 2022, which the company says will be the most advanced commercialized imaging NPU on a smartphone till date.
During the second day of the event tomorrow, December 15, OPPO will unveil Find N, its first foldable smartphone and retractable camera tech.