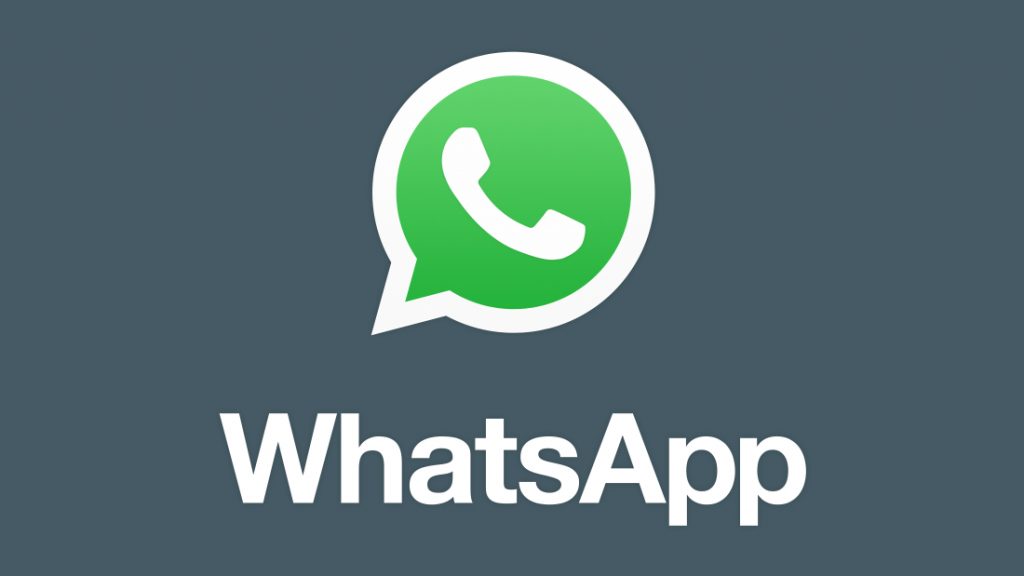 WhatsApp has started pushing a new notification for Android and iPhone users as part of an upcoming global roll-out, asking them to either accept the changes in its Terms of Service and privacy policy by February 8 or delete the account. Back in 2016 for the first time after it was acquired by Facebook, WhatsApp updated its privacy policy saying that it will share user's data with Facebook, but it had opt out option.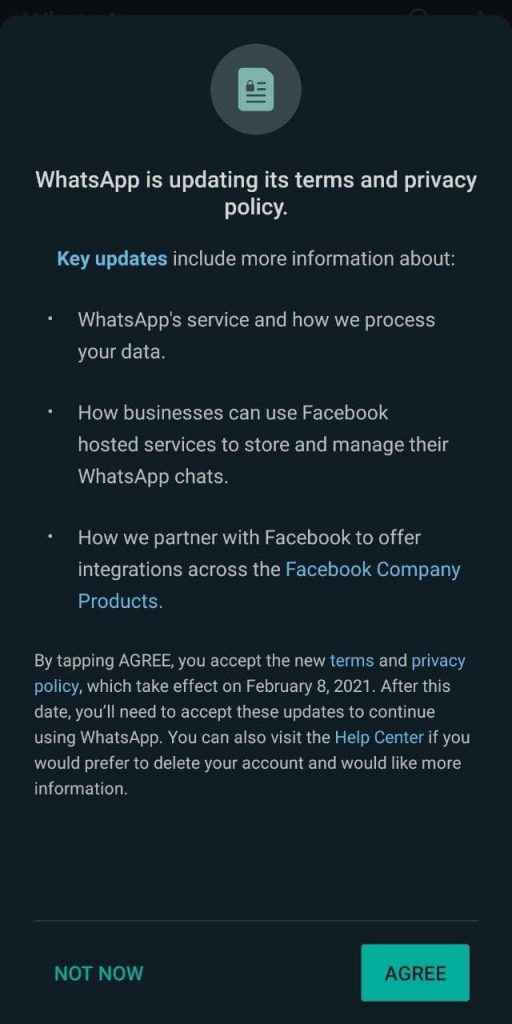 WhatsApp says that the key updates include information about WhatsApp's service and how it processes the user's data, how business can use Facebook hosted service to storage and manage their WhatsApp chat and How it partners with Facebook to offer integrations across the Facebook Company products.
You can check out more details on WhatsApp website here.
What information does WhatsApp share with the Facebook Companies?
WhatsApp currently shares certain categories of information with Facebook Companies. The information we share with the other Facebook Companies includes your account registration information (such as your phone number), transaction data, service-related information, information on how you interact with others (including businesses) when using our Services, mobile device information, your IP address, and may include other information identified in the Privacy Policy section entitled 'Information We Collect' or obtained upon notice to you or based on your consent.
Key Updates to WhatsApp Terms of Service and Privacy Policy
Additional Information On How We Handle Your Data. Our updated Terms and Privacy Policy provide more information on how we process your data, and our commitment to privacy. For example, we've added more information about more recent product features and functionalities, how we process your data for safety, security and integrity, and added more direct links to user settings, Help Center articles and how you can manage your information.
Better Communication With Businesses. Many businesses rely on WhatsApp to communicate with their customers and clients. We work with businesses that use Facebook or third parties to help store and better manage their communications with you on WhatsApp.
Making It Easier To Connect. As part of the Facebook Companies, WhatsApp partners with Facebook to offer experiences and integrations across Facebook's family of apps and products.