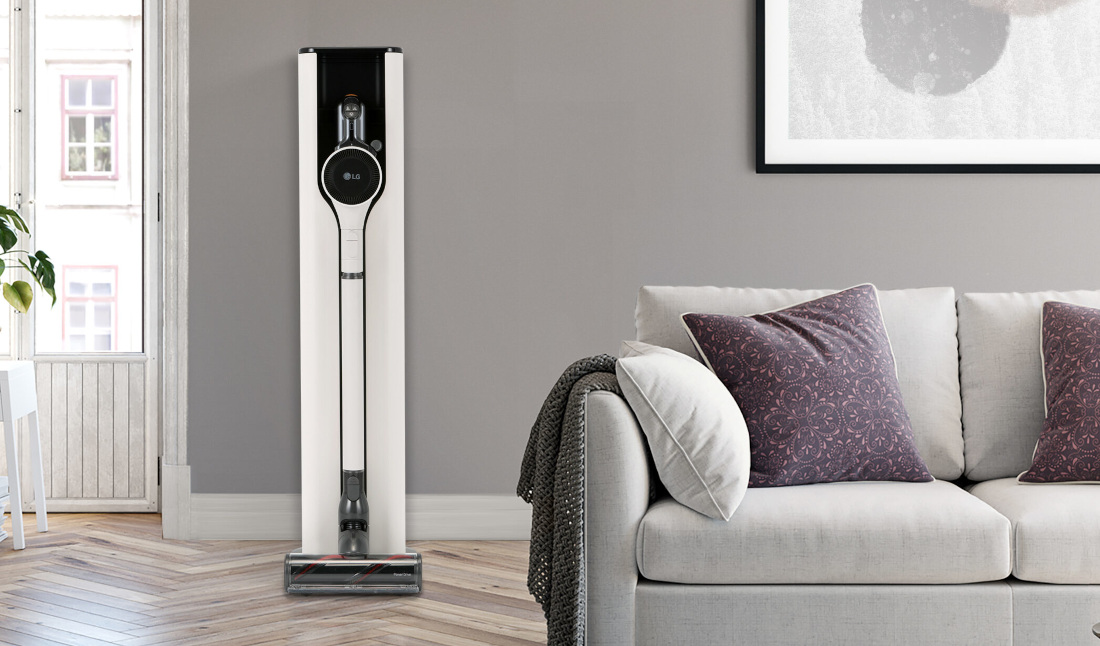 LG has revealed their newest entry to the cordless vacuum family at CES 2021, called the CordZeroThinQ A9 Kompressor+. This new model has been upgraded with the ability to clean all types of flooring, and comes with its own charging station that can self clean and charge the device too.
The CordZeroThinQ A9 Kompressor+ comes with an interchangeable nozzle design, with options for vacuuming and even mopping. The device has one-touch controls for easy operation, two quick-change battery packs and removable washable filters.
The included charging station is the perfect accessory for the CordZeroThinQ A9 Kompressor+, designed to accommodate the device itself and the set of six accessories and nozzles. The charging station also serves the purpose of cleaning out the vacuum's dustbin container and simultaneously charging the device's batteries for its next operation.
LG will launch the CordZeroThinQ A9 Kompressor+ globally at its booth in CES 2021.
Commenting on the announcement, Lyu Jae-cheol, president of LG Electronics Home Appliance & Air Solution Company said:
The CordZeroThinQ A9 Kompressor+ and groundbreaking charging station take cleanliness and convenience to new heights. This impressive cleaning solution is a part of LG's ongoing mission to protect consumers and their families by making the home more hygienic.