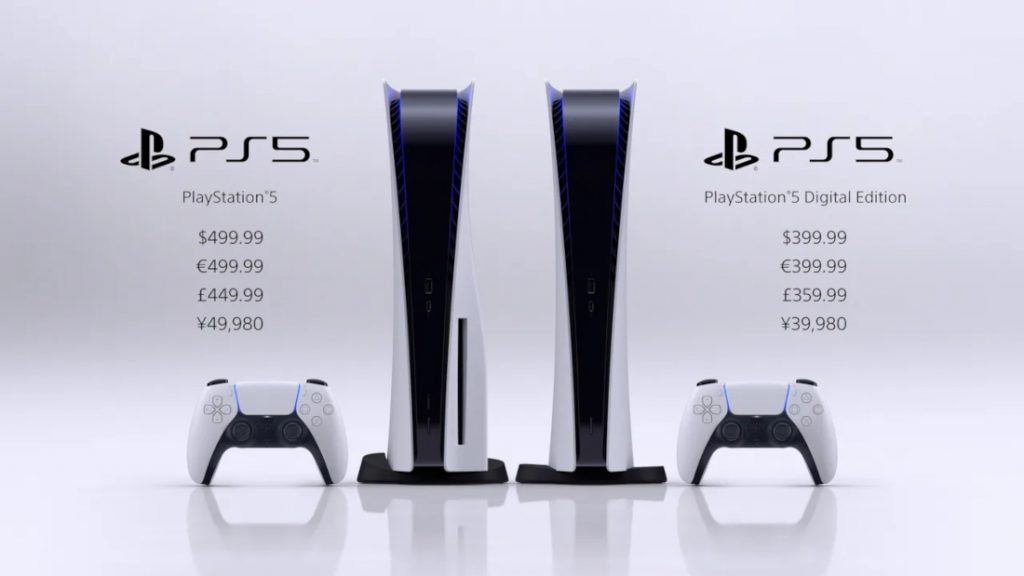 Nearly 7 months after revealing their next generation PlayStation 5's specifications, Sony, during an event yesterday, unveiled the launch date for the consoles — November 12. Sony also finally revealed the price for these consoles — $399.99 (Approx. Rs. 29,497) for the PS5 Digital Edition and $499.99 (Approx. Rs. 36,872) for the PS5 with an Ultra HD Blu-ray disc drive.
While Microsoft is also launching two consoles in their next generation line up, the Xbox Series X and Series S feature different internal specifications, with the Series S being less powerful. However, that is not the case with Sony's PlayStation 5. Both the digital edition and the one with the Ultra HD Blu-ray disc drive feature the same custom processor with integrated CPU and GPU.
The pricing of both the top-end variants of Microsoft's Xbox Series X and Sony's PS5 with an Ultra HD Blu-ray disc drive is the same — $499. The PS5 digital edition is $100 more expensive than the Xbox Series S, although as we mentioned earlier, the PS5 digital edition is far more powerful.
For launch day titles, the PS5 will have the following titles from SIE Worldwide studios:
Astro's Playroom (Japan Studio)
Destruction All Stars (Lucid Games / XDEV)
Marvel's Spider-Man: Miles Morales (Insomniac Games)
Marvel's Spider-Man: Miles Morales Ultimate Edition (Insomniac Games)
Sackboy A Big Adventure (Sumo Digital / XDEV)
Sony also announced pricing for PlayStation 5 accessories –
DualSense Wireless Controller (standalone) — $69.99 (Approx. Rs. 5,160)
PULSE 3D wireless headset — $99.99 (Approx. Rs. 7,372)
HD Camera — $59.99 (Approx. Rs. 4,423)
Media Remote — $29.99 (Approx. Rs. 2,211)
DualSense Charging Station — $29.99 (Approx. Rs. 2,211)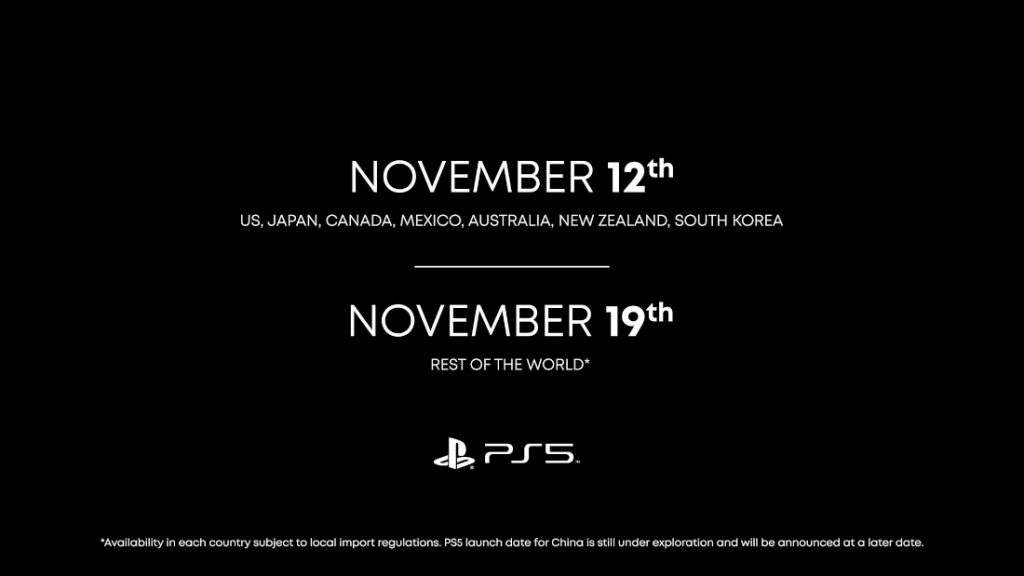 The Sony PlayStation 5 will first launch on November 12th in 7 markets — the U.S., Japan, Canada, Mexico, Australia, New Zealand and South Korea. Global rollout will begin starting Europe, Middle East, South America, Asia and South Africa from November 19th. No details about the roll out or pricing in India yet, but Amazon.in, Flipkart have already started teasing it.