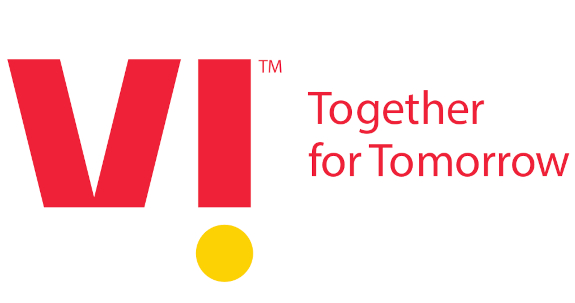 British telecom giant Vodafone's merger with Indian telecom giant Idea Cellular has been in the works for over 3 years, since January, 2017. While the merger itself was completed in 2018, Vodafone Idea has only now completed its integration, and they are marking this with the announcement of a re-brand from Vodafone Idea to simply "Vi".
With the re-brand, Vi (pronounced as "We") will be designed to be leaner and agile, with a huge spectrum portfolio, massive capacity with 5G ready technologies built into its networks. The company also showed off a new "Vi" logo to mark the announcement, complete with the tagline "Together for Tomorrow".
Over the past few months, Vodafone Idea has been steadily integrating many of the services that were previously offered to Vodafone and Idea customers separately. This includes announcements like the availability of Vodafone RED to all Vodafone Idea postpaid customers.
In the wake of the disruption caused by Reliance Jio's entry into the market, Vodafone and Idea have suffered heavy losses and hope to make a comeback to the market with this merger.
Commenting on the re-brand, Ravinder Takkar, MD & CEO, Vodafone Idea Limited said:
Vodafone Idea came together as a merged entity two years ago. We have, since then focused on integrating two large networks, our people and processes. And today I am delighted to present Vi, a brand that will bring important meaning to lives of our customers. Indians are optimistic and want to get ahead in life. They would love a credible partner to help them on this journey. Vi's positioning is built around this promise and will focus on meeting the customer needs to help them thrive.