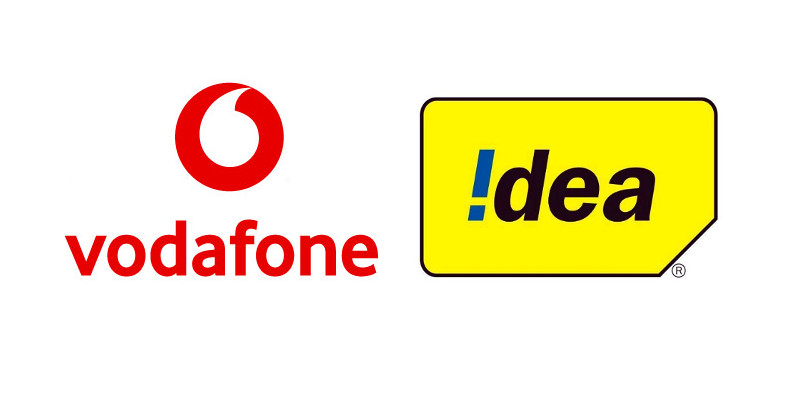 After signing agreements back in March last year, Vodafone India and Aditya Birla Group's telecom arm Idea Cellular have announced that the merger has been completed. Idea Cellular has been renamed as 'Vodafone Idea Limited' and the service provider has subscriber base of over 408 million (as of June 2018) with 1 RMS in 9 circles, broadband network of 340,000 sites, and widest distribution reach with 1.7 million retail outlets.
With 1850 MHz of total spectrum holding, over 200,000 unique GSM sites and ~235,000 km of fibre, the merged company offers superior voice and broadband connectivity across the country, covering 92% of the population and reaching nearly 500,000 towns and villages.
Merger is expected to generate Rs. 140 billion annual synergy, including opex synergies of Rs. 84 billion, equivalent to a net present value of approximately Rs. 700 billion.
The equity infusion of Rs. 67.5 billion at Idea and Rs. 86 billion at Vodafone coupled with monetization of standalone towers of both companies for an enterprise value of Rs. 78.5 billion, provides the company a strong cash balance of over Rs. 193 billion post payout of Rs. 39 billion to the DoT. Additionally, the Company has an option to monetise an 11.15% stake in Indus, which would equate to a cash consideration of Rs. 51 billion. As at 30 June 2018, net debt was Rs. 1092 billion.
On the occasion of the merger, Kumar Mangalam Birla, Chairman Aditya Birla Group and Vodafone Idea Limited, said:
Today, we have created India's leading telecom operator. It is truly
a historic moment. And this is much more than just about creating a large business. It is about our Vision of empowering and enabling a New India and meeting the aspirations of the youth of our country. The "Digital India", as our Honourable Prime Minister describes it, is a monumental nation-
building opportunity. As Vodafone Idea, we are partnering in this initiative by building a formidable company of international repute, scale and standards.
Balesh Sharma, CEO, Vodafone Idea Limited, said:
As India's leading telecom operator with two popular and loved
brands, the company has the scale and resources to ensure sustainable customer choice and introduce new technologies. We are committed to offer both our retail and enterprise customers an excellent experience while fulfilling their evolving digital and connectivity needs via new products, services and solutions. We will offer them more network coverage, more value and more excitement. My team and I look forward to your continuing support and invite you to enjoy the Vodafone Idea experience.