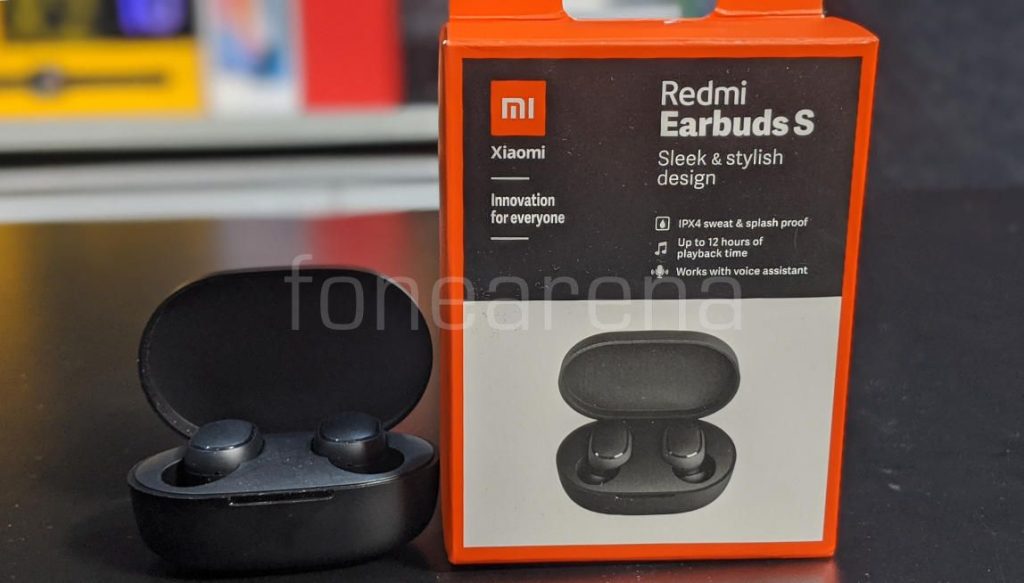 Soon after the launch of Mi True Wireless Earphones 2, Xiaomi under the Redmi brand launched the Redmi Earbuds S in India recently, after was introduced in China as Redmi AirDots S in April. The earbuds features a splash-resistant body, low-latency game mode and promises up to 4 hours of standalone and 12 hours of battery life with the case. Does it live up to the expectations? Let us dive into the review to find out.
Box Contents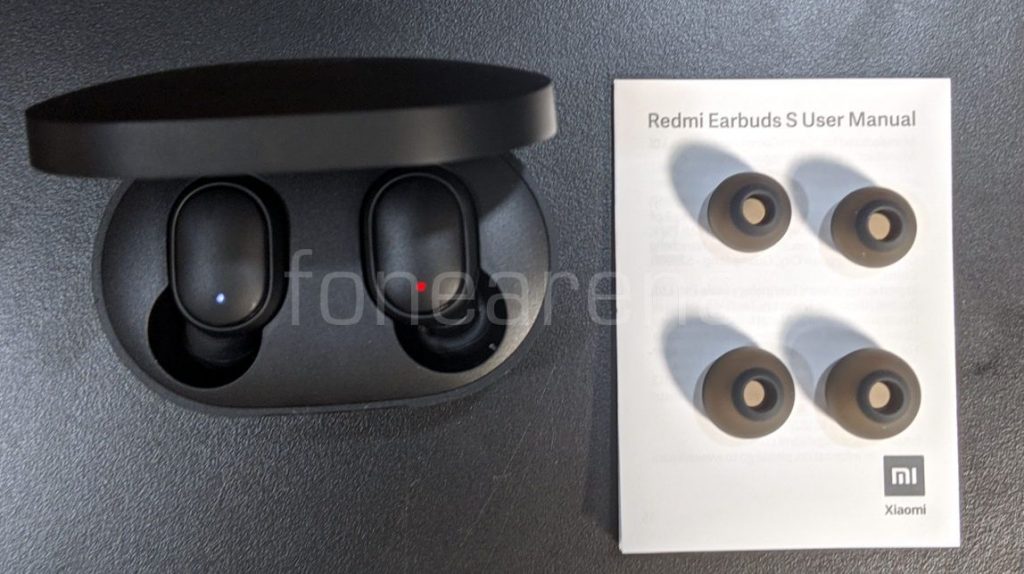 Redmi Earbuds S in Black color
Different set of ear tips (Small, Medium and Large)
Quick start guide
Design and Build Quality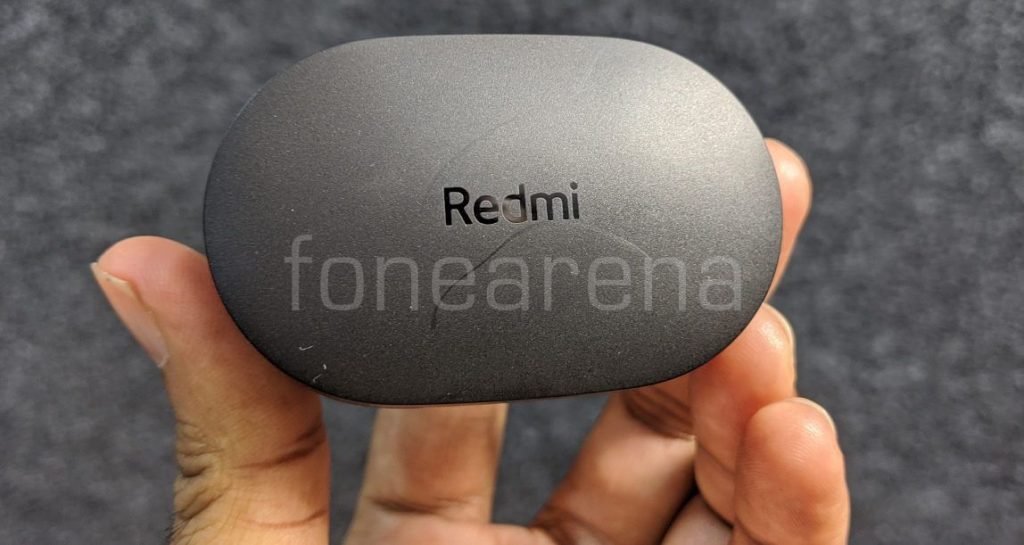 Starting with the design, the headset comes in a small box that fits in your pocket. There is a Redmi branding on the top. Even though the headset has a plastic finish, it has a smooth matte finish so it doesn't attract fingerprints easily. Total weight of the case with the earbuds are about 35.4 grams, and the earbuds weigh about 4.1g grams, which is light.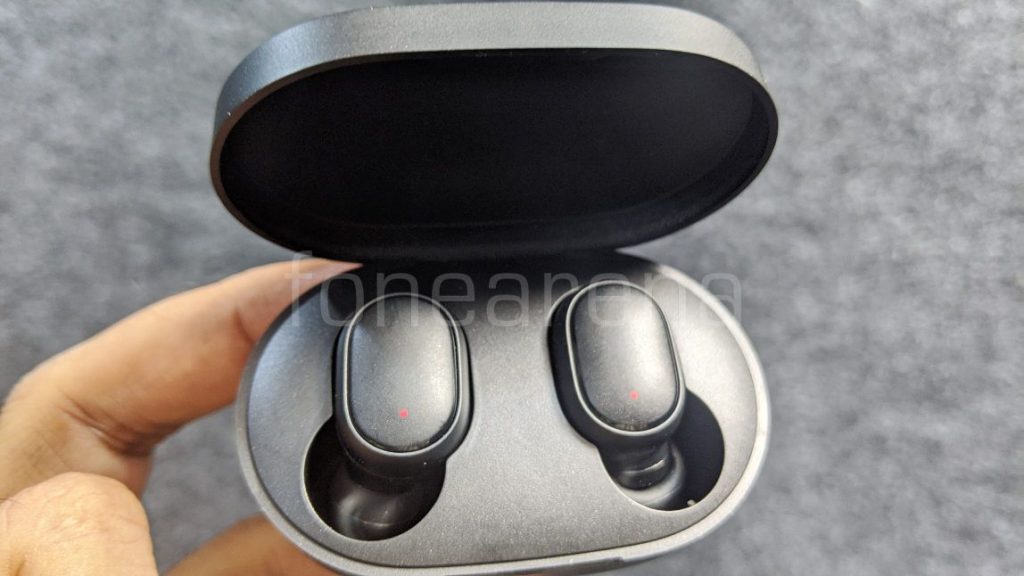 The earbuds have LED lights that glow in white and red colors. There are button controls on both the earbuds that lets you play or pause music, launch voice assistant, accept or reject calls and also enter low-latency gaming mode. You have to press the button on the back of the buds instead of tapping like most earbuds. Check them out below.
| | |
| --- | --- |
| Function | Left and Right earphones |
| Power On | Press and hold for 1 second |
| Power Off | Press and hold for 5 seconds |
| Play/Pause | Press once |
| Answer | Press once |
| End call | Press and hold for 1 second |
| Switch between earbuds and device | During call press and hold for 1 second |
| Mute / Unmute during calls | Double press |
| Voice Assistant | Double press |
| Gaming mode | Press three times |
Switching option between earbuds and device during a call is a good option, and the option to turn the headset on or off is also good, but it doesn't have option to increase or decrease the volume and switch tracks.
Since it has in-ear buds, these fit your ears firmly and doesn't fall off easily during workouts or even when running.  Just remember to select the perfect set of buds. Since it comes with IPX4 ratings, it can withstand sweat and light rain, but you can't take it swimming.
Audio Quality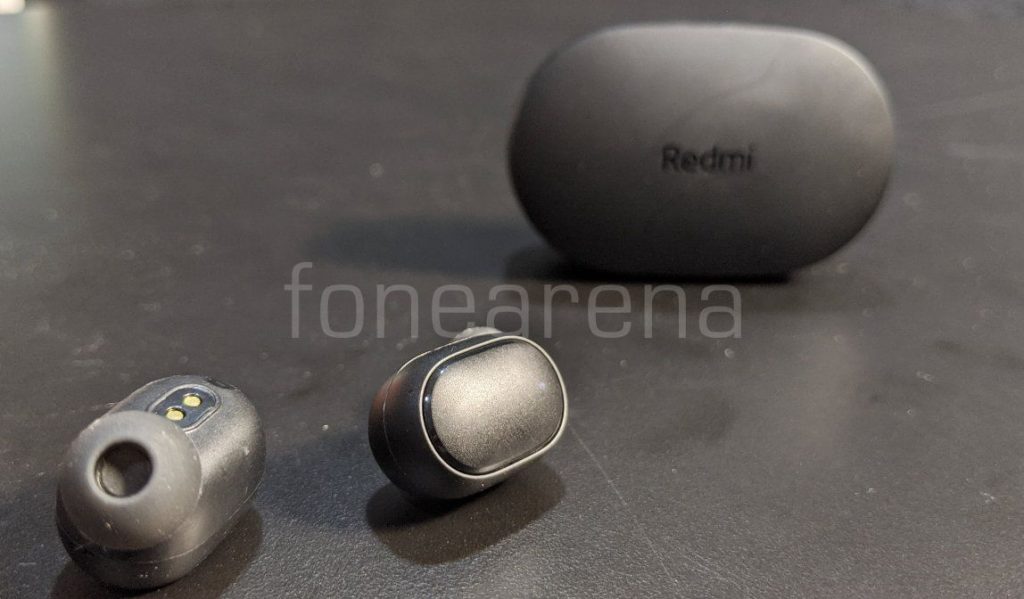 Coming to the audio quality, these earbuds offers fairly good audio quality for the price. Volume was good as well and the bass was decent, thanks to 7.2mm drivers. Volume of the headset is loud enough unless you are in a crowded environment. The earbuds offer good amount of passive noise isolation as well. It doesn't support AAC audio codec, and has only Subband Coding (SBC). This is capable of bit rates up to 328 kbps for listening to 320-bit MP3s. This is common in Bluetooth devices with Advanced Audio Distribution Profile (A2DP). Difference between audio quality in SBC and aptX is minimal, but the latency is normally over 100ms with SBC, however there is a dedicated gaming mode, which comes in handy. There was no disconnection issues between the buds or the phone.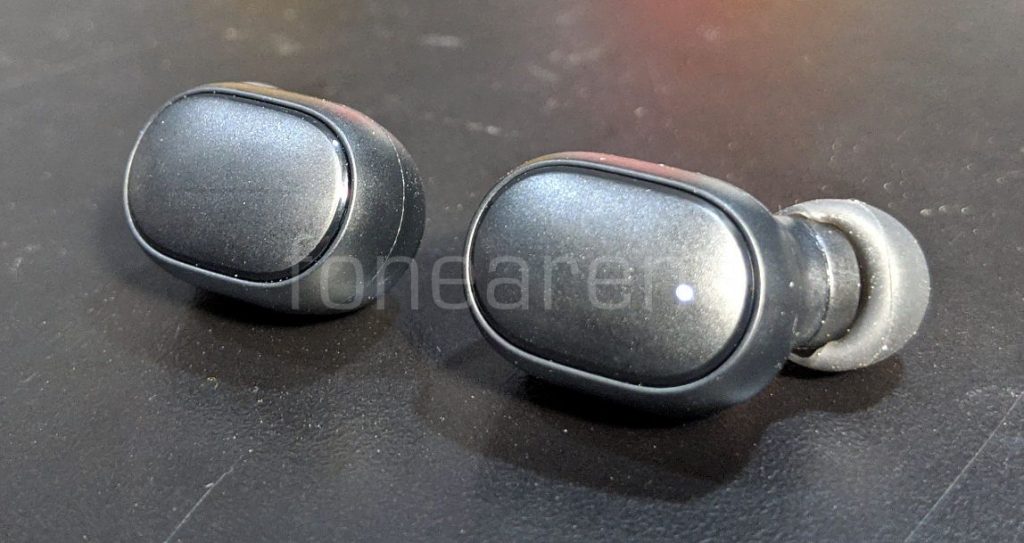 It also has a low-latency gaming mode which is useful since it reduces the latency by up to 50%, and we could feel the difference. The company says that latency in the gaming mode is 122ms during internal testing. It is also easy to enter the gaming mode by pressing the earbuds thrice. You get a sound to indicate that it is enabled, and when you exit there is another sound. It is a good thing that the company was able to solve latency issues that was present first Redmi Airdots with the new mode.
The company says that it has dynamic sound drivers for enhanced bass and DSP environmental noise cancellation technology that elevates calling experience. The earbuds' tiny microphone is decent in most cases, but sometime it struggles to pick up your voice clearly for calls, especially in crowded and noisy environment.  This is common most Bluetooth headsets in the price range, since the tiny microphone doesn't catch your voice clearly.
Connectivity, Pairing and AI assistant
The Bluetooth headset supports Bluetooth 5.0, so you can connect it to Android, iOS devices along with MP3 players with Bluetooth support. It pairs to your phone quickly when you remove them from the case, and the LED lights in the headset blinks. You can also use the headset in the mono mode by pairing only one headset to the device you want to connect. You just have to select the Redmi Earbuds S from the Bluetooth menu on the phone to pair the headphones. You get voice feedback when it enters pairing mode and when it connects successfully.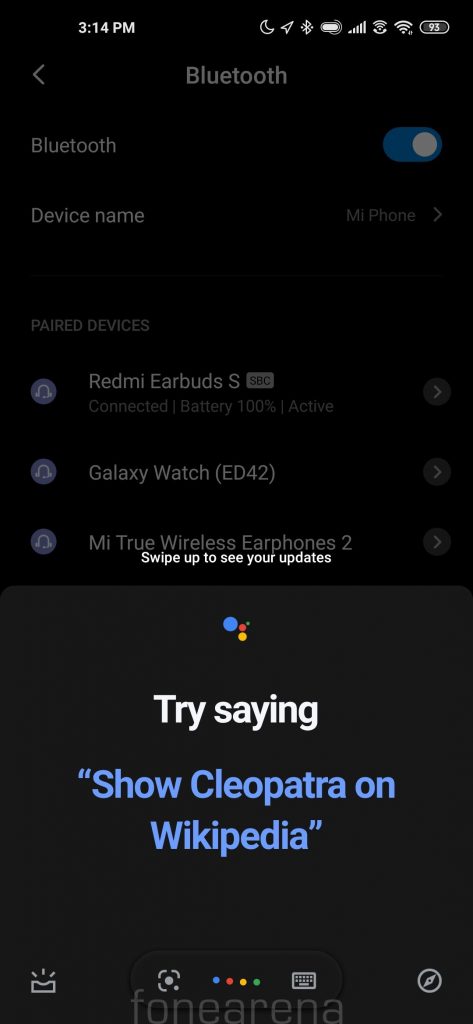 The headset doesn't have a companion app, but you can launch Siri on iOS and Google Assistant on Android devices when you tap the right or right earbuds thrice when no music is playing.
Battery Life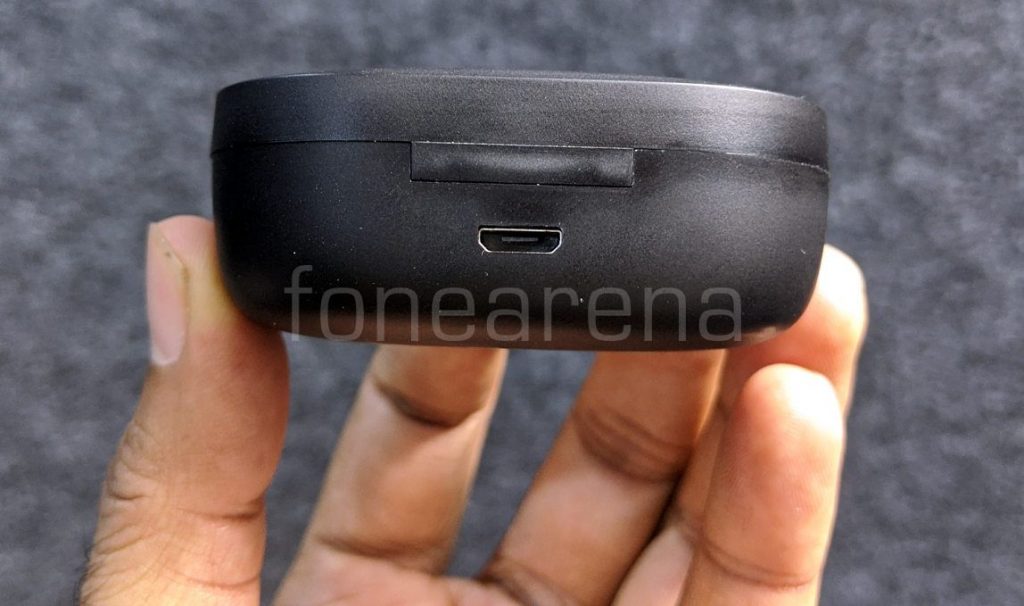 The company promises up to 4 hours of battery life, and we managed to get about 3 and half to 3 hours and 45 minutes of battery life on a single charge when listening in about 80 to 90% volume, which is good.  This is reduced to about 3 hours when you use the low latency gaming mode since it takes up more power. The headset automatically turns off when it's not in use for about 5 minutes. You can also long press to turn it off which is useful when you don't have the case handy.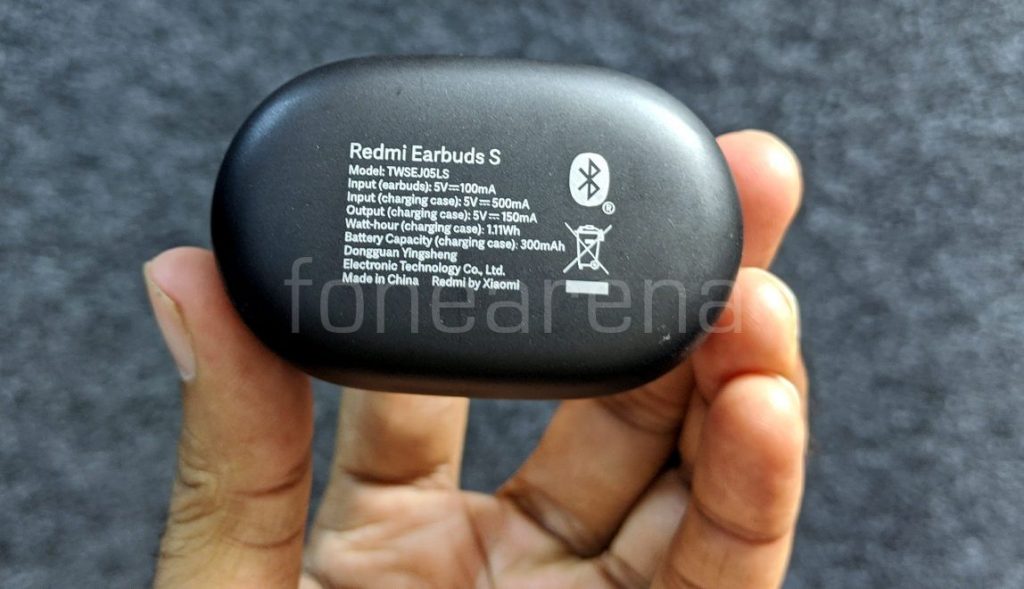 The case has 300mAh battery that promises 2 additional charges for a total of 12 hours of battery life. If you have Android phones running Android 8.1 or later, you can see battery life of the Bluetooth headset. It gives audio prompts to charge the headset when the headset has low battery. Charging the headset takes about one and half hours and charging the case from 0 to 100% takes about 2 hours using 5V-1A charger via micro USB port.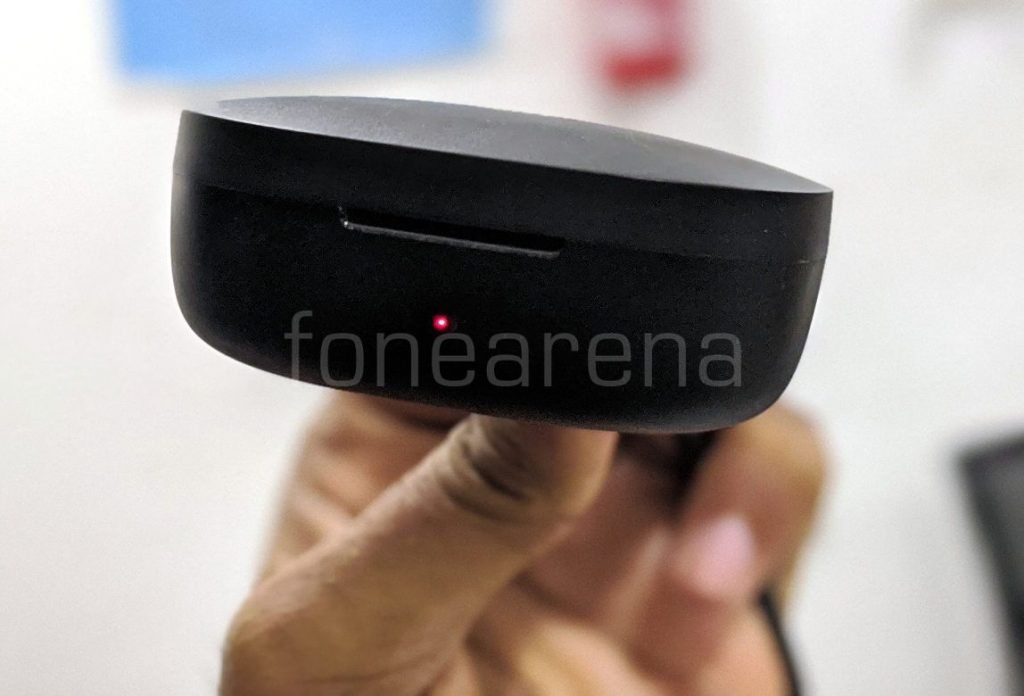 There is a LED light on the front of the charging case that is red when charging and turns white when it is fully charged. There is no way to check the battery left. Wish the company had added blinking LED indication or four LED rows, but you can't expect it in this budget.
Conclusion
Priced at Rs. 1799, the Redmi Earbuds S is currently the best value-for-money TWS earbuds with a fairly good audio quality, decent battery life and features like low-latency gaming mode. It is available from Amazon.in, Mi Home and Mi Studio.