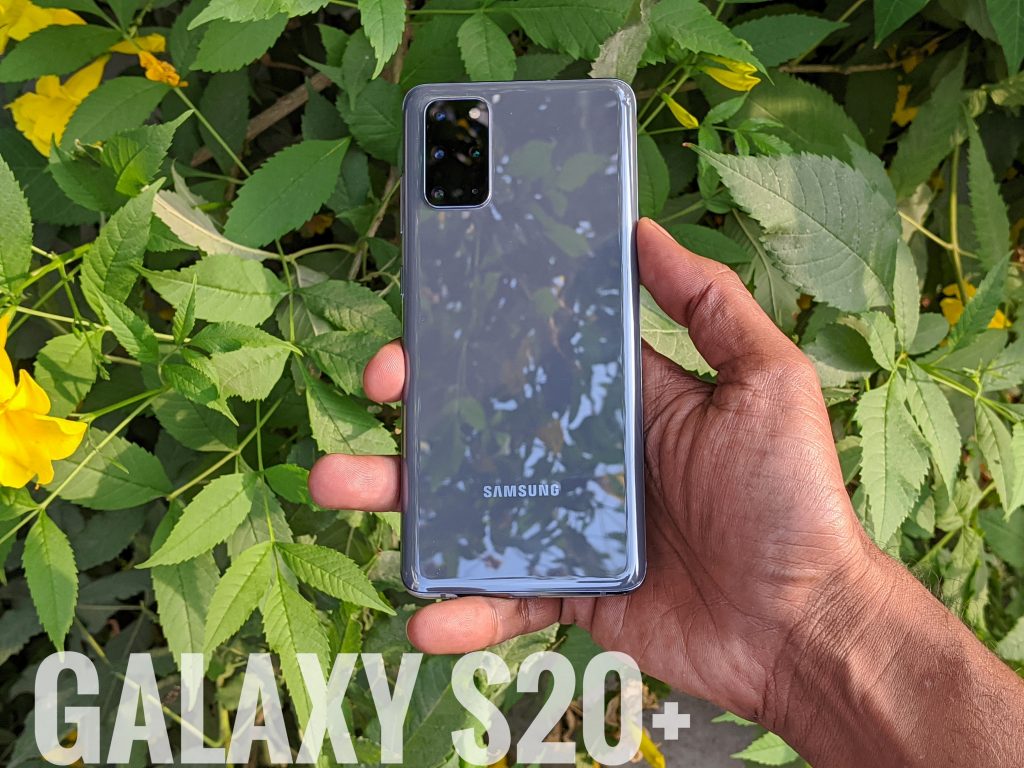 2020 is a special year for Samsung. This is not only the first time the numbering of its flagship series takes a 2x jump, but it is also the first year since the launch of a new category of devices, the foldables. Naturally, this redefines the idea of a brand flagship in Samsung's portfolio, and this reflects in subtle yet very important changes in the S20 series. There are not two, but three flagships this time, starting with the S20 and ending with the S20 Ultra, with the most dependable of them bang in the middle, the Samsung Galaxy S20+. Dependable, why? Let's find out in the review.

The Box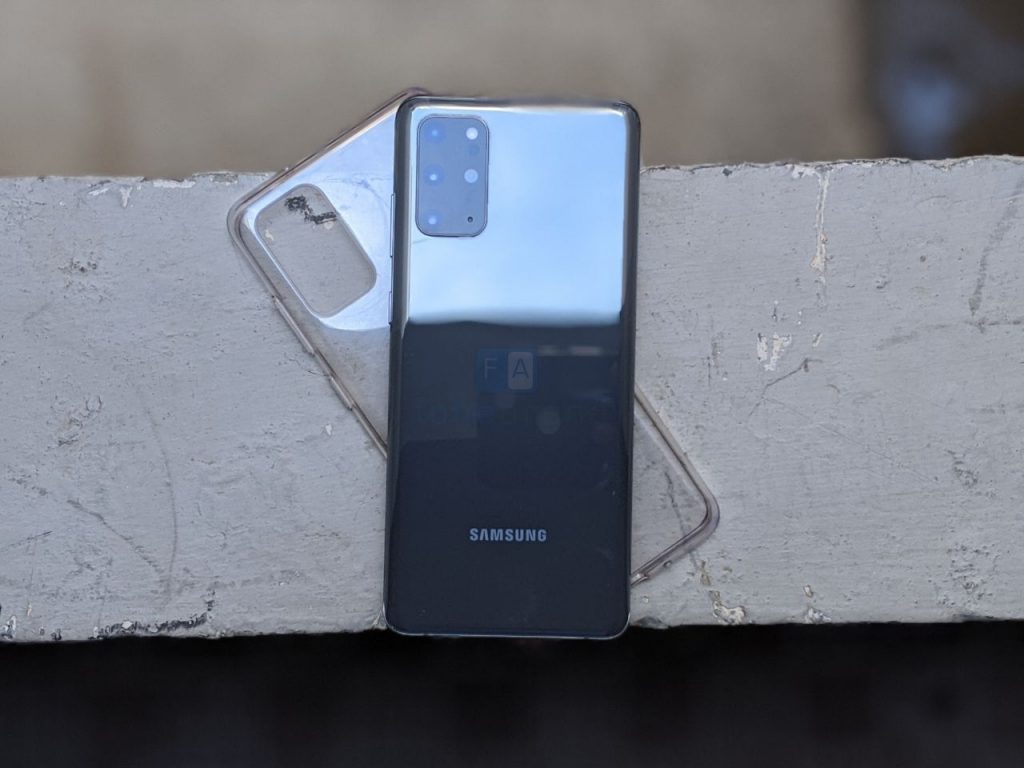 Samsung has been really consistent with its box design and contents in the past few years. You get a top-notch type C (AKG) in-ear headset with mic, a super-fast 25W rapid charger, the usual type C to type C cable, a clear case, SIM ejector, information booklets and so on. Again, the usual.
The Specs
The latest, the greatest and the fastest. What else do we expect from a Samsung flagship? Well, quite a lot more these days actually, so let's go through the spec sheet first –
6.7-inch Quad HD+ (3200 × 1440 pixels) Dynamic AMOLED 2X
Infinity-O Display, HDR10+, 120Hz refresh rate
Octa-Core Qualcomm Snapdragon 865 7nm Mobile Platform with Adreno 650 GPU / Octa-Core Samsung Exynos 990 7nm EUV processor with ARM Mali-G77MP11 GPU
8GB / 12GB (5G) LPDDR5 RAM with 128GBGB /256 (5G) / 512GB (5G) storage (UFS 3.0), expandable memory up to 1TB with microSD
Android 10 with OneUI 2.0
Single / Hybrid Dual SIM (nano + nano / microSD)
 12MP Dual Pixel rear camera with LED Flash, f/1.8 aperture, Super Speed Dual Pixel AF, OIS, 64MP Telephoto lens with 76° FoV, f/2.0 aperture, OIS, Hybrid Optic Zoom 3X, Super-Resolution Zoom up to 30X, 12MP 120° Ultra Wide sensor with f/2.2 aperture, Depth Vision camera
10MP Dual Pixel front-facing camera with 80° wide-angle lens, f/2.2 aperture
Water and dust resistant (IP68)
Stereo speakers tuned by AKG, Dolby Atmos
Ultrasonic Fingerprint Sensor
Sensors – Accelerometer, Barometer, Gyro sensor, Geomagnetic sensor, Hall sensor, Proximity sensor, RGB Light sensor
Dimensions: 161.9 x  73.7 x 7.8mm; Weight: 186g (188g for 5G)
5G SA/NSA (Indian variant does not support 5G), Dual 4G VoLTE, Wi-Fi 802.11ax (2.4/5GHz), HE80, MIMO, 1024-QAM, Bluetooth 5, GPS with GLONASS, USB 3.1, NFC, MST
S20+ – 4,500mAh (typical) / 4370mAh (minimum) battery with 25W  fast Charging both on wired and wireless (WPC and PMA) charging, Wireless PowerShare
The Changes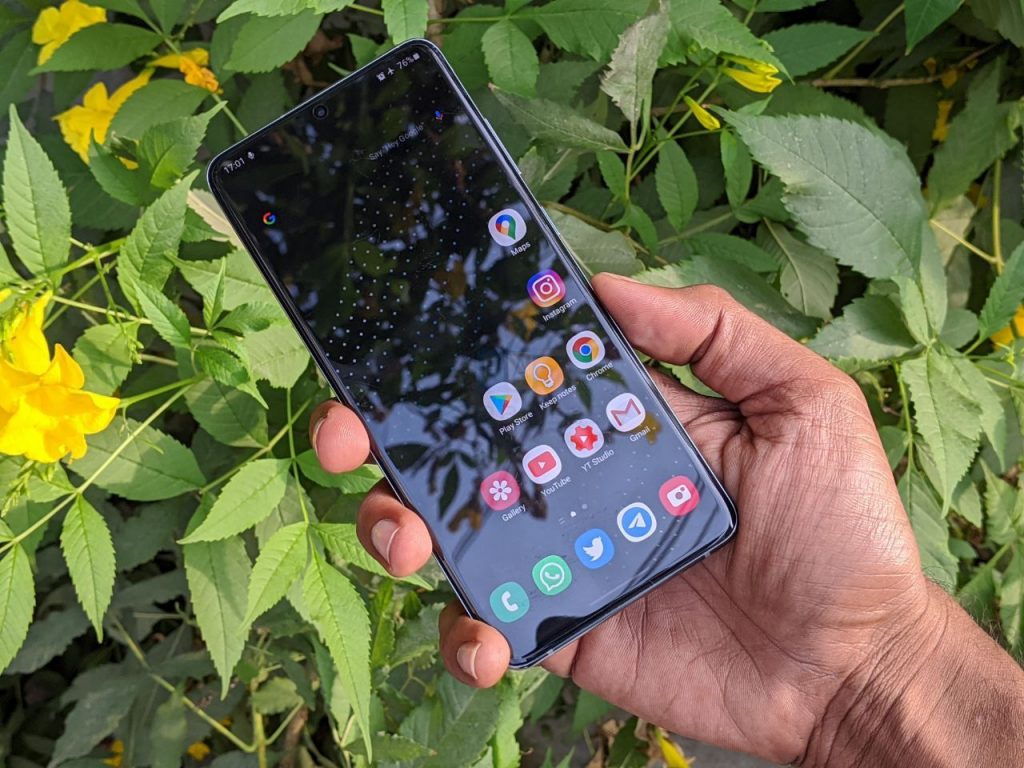 The major highly attractive change is the 120Hz Dynamic AMOLED 2x Infinity O (center punch hole) display from Samsung which jumps from 6.4-inches on the S10+ to a whopping 6.7 on the S20+. Here is where evidence of this device is based on last year's S10 5G is hinted at. However, the latest internals is here as well. Exynos 990 powers the Galaxy S20+, which is, without a doubt, the fastest processor from Samsung, until the next one. The cameras have slightly changed from last year's S10+ and even the S10 5G, mainly with the telephoto sensor now at 64MP for better hybrid optical zoom at 3x and digital zoom up to 30x. The ultra-wide sensor is also now at 12MP from last year's 16MP, larger pixels are always good. The additional depth vision sensor from the S10 5G is here and with the bigger display comes additional space to house the 4,500 mAH battery. Almost everything else here is the same as the S10 5G, like UFS 3.0 storage speeds for example. But what interested me most are the cosmetic changes.
The Design
Samsung has gone for subtle yet very important changes to design in this year's flagships. Again, we have to rethink what a flagship means at this point when foldable devices have started coming out. The Samsung Galaxy S20+ is what I would call now, a traditional flagship. Like all the other flagships, it is the top-end smartphone but not the innovation powerhouse like before. This has, in my opinion, reflected in the design of the S20 series.
First things first, the Infinity O is now in the center much like the Note 10+ in which Samsung successfully created an illusion of an edge to edge full-screen experience with the front camera almost always hidden in plain sight. A similar experience awaits you on the S20+.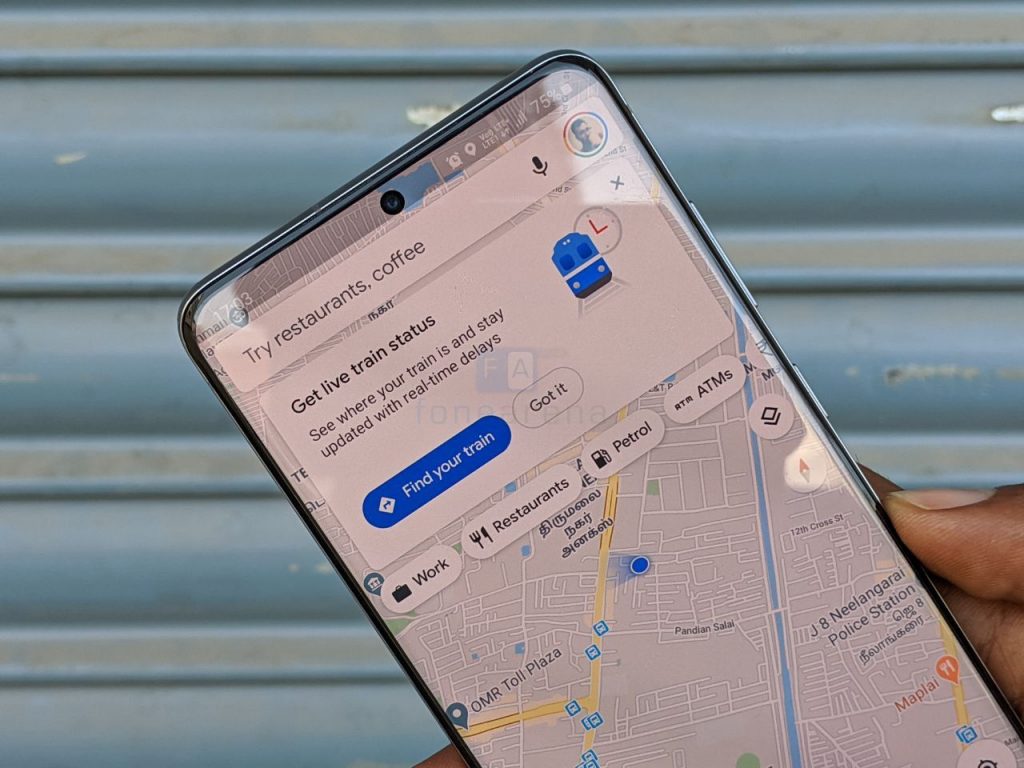 But unlike the Note 10+ or the S10 series, the curved edges on the sides of the screen are, simply put, not bendy curvy edgy anymore. While the glass is not like the flat screen seen on last year's S10e, this is the first time since the "edge" branded devices started coming in that the curved glass is heavily toned down. In my opinion, this is a great move because one, it doesn't tint the display anymore. Two, it is easier to replace if damaged. Three, it still retains the look. In this age of waterfall screens, Samsung taking a step back is, let's say, very professional.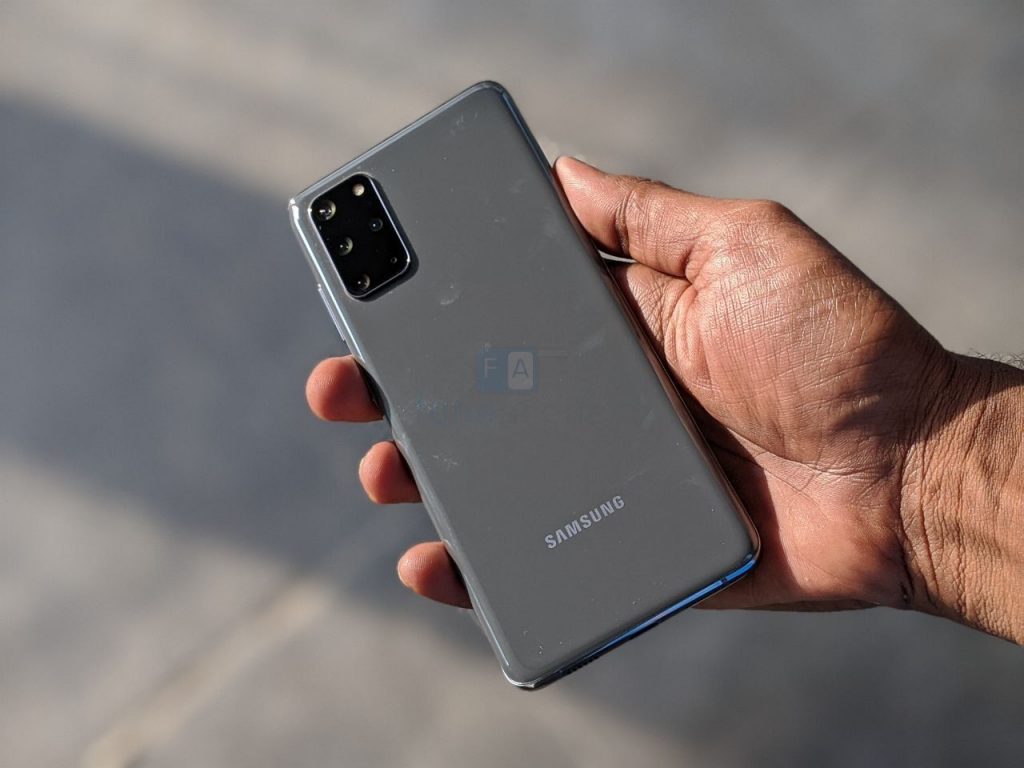 This professionalism reflects in the way the back is designed too. I love the grey colored variant this time, which gives a dual-toned blackish look along with the sufficiently large and cornered camera unit. While the color is not so striking like the Aurora Notes, it makes a subtle minimalist statement which I personally like very much. It doesn't attract eyeballs but it certainly gives you a sense of, you guessed it right, professionalism.
That's kind of the theme I saw on the latest S20 series flagship design. Most of the marketing materials choose to highlight this too, so my guess is, Samsung has definitely started to rethink what a traditional flagship means to them. From the design, I can say, the 2020 flagship series is all about professionalism. The subtle curves, the muted colors, and a center punch hole design is aimed completely at getting out of the way rather than creating a flashy first impression which is now decidedly reserved for the foldable like the Z flip.
The Display 
High refresh rate Samsung displays are finally here. The undisputed leader in OLEDs has created one of the first 120 Hz screens that are not only bright but as per traditions, legendary. Well, what else did you expect? As always, the quad HD flagship display with HDR10 called the Dynamic AMOLED 2x takes the best looking flagship display crown yet again. At 6.7-inches, it still manages to hold a crisp 505 PPI of pixel density and as always, unmatched levels of contrast and brightness. But let's talk about the refresh rate in particular because, of course, first time innovations are always hard to pull off.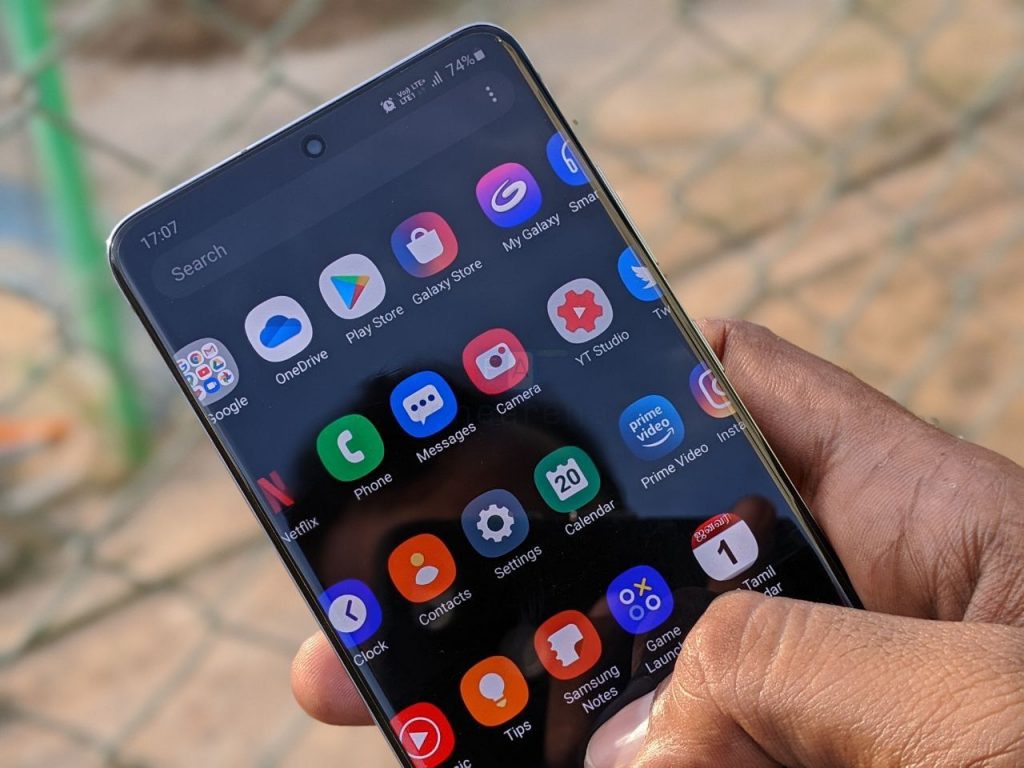 First things first, 120 Hz to me, looks way smoother than 90 Hz and definitely way-smoother than 60 Hz. I tried swiping some 90 Hz displays after using the S20+ for a number of days, and I was shocked by the fact that what felt so smooth before didn't feel like it anymore. So, a big warning to all high refresh rate fans, you cannot go back to 60 Hz if you get used to the new S20 series displays. But here's the twist, you have to, and yes, I did too.
Battery drain is naturally high when the device is trying to push 120 frames per second continuously even when you are doing nothing on the device. Simply put, this is how Samsung's implementation works right now. There is no option to choose a variable refresh rate as well like the Pixel or go for a 90Hz option. But of course, you can always switch to a lower resolution (720p) if you like to keep using 120 Hz, which is what I did to experience smoothness like never before with a small compromise. Yes, the 120Hz option is enabled only at full HD or lower resolutions.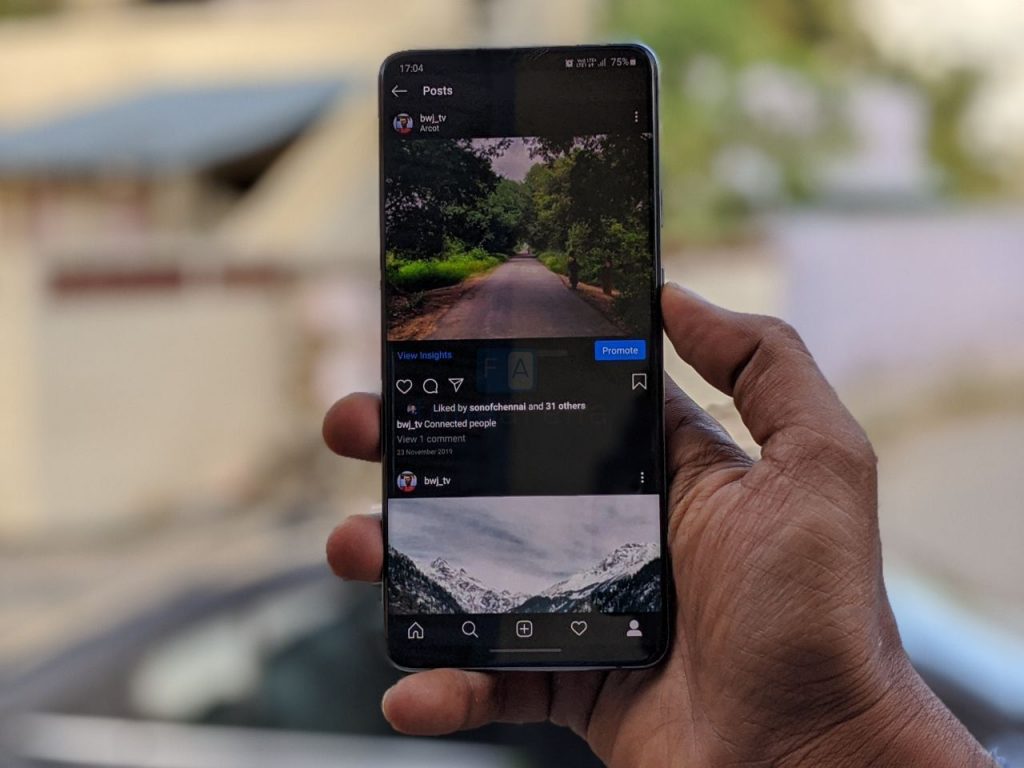 A Samsung display is a Samsung display, period. I found no problems with using the S20+ at 720p even if the images looked very slightly blurry, or using the display at Quad HD at 60Hz. That'll be my suggestion for you as well. Once you come to a conclusion on your preferences, you can start enjoying the legendary Samsung display experience. Personally, despite the battery drain, I preferred the 120Hz option at 720p for smoothness and at times for amazing clarity of photos or videos I switched to Quad HD. Having this option is greatly appreciated.
The Hardware
Samsung's own in-house product, Exynos 990, powers the Galaxy S20 series. The S20+ 4G variant in India comes with 8 GB of RAM and 128 GB of UFS3.0 storage and as a result of this combination, as expected, the day-to-day performance, stability and fluidity are top-notch, to say the least. Especially when using the display at 120 Hz, the smoothness is consistent and a lot of it is because of the amazingly powerful internals which includes both the CPU and the GPU as integral parts. While there are so many other factors behind the performance of a device, let's first take a look at the raw numbers in some popular benchmarks.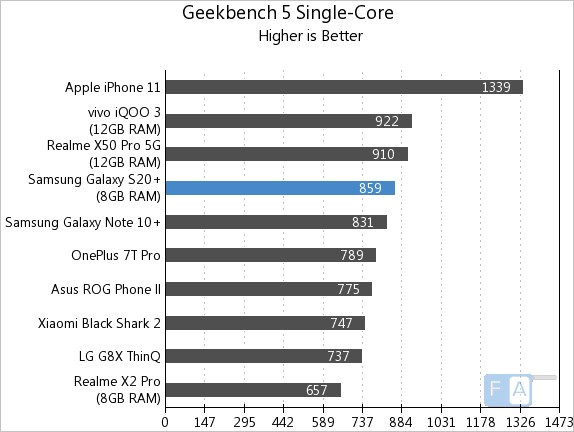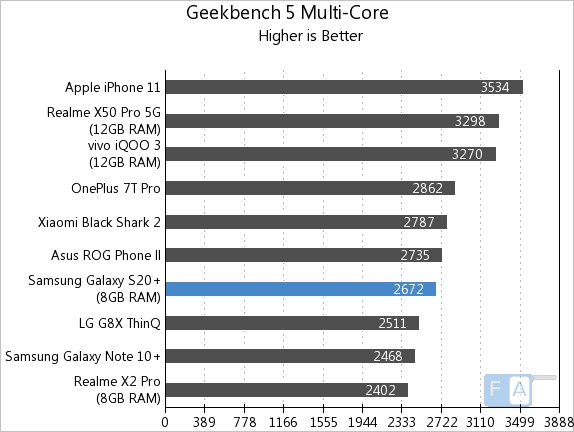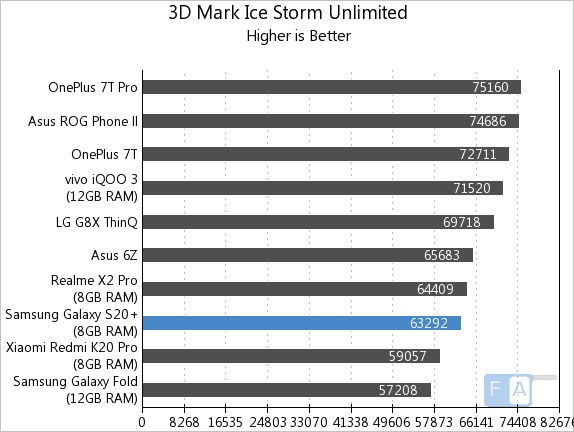 Not surprisingly, the Exynos chip, fabricated at 7nm, is not able to match its competition, but yet again, this is nothing new. In fact, benchmarks are not indicative of real-world performance, but they do tell us something about Samsung. Their chips clearly underperformed in comparison with the latest Apple or Qualcomm chips but does it reflect in day to day usage? My answer is no. For Samsung, this is all that matters not the number games. I do agree with this thinking.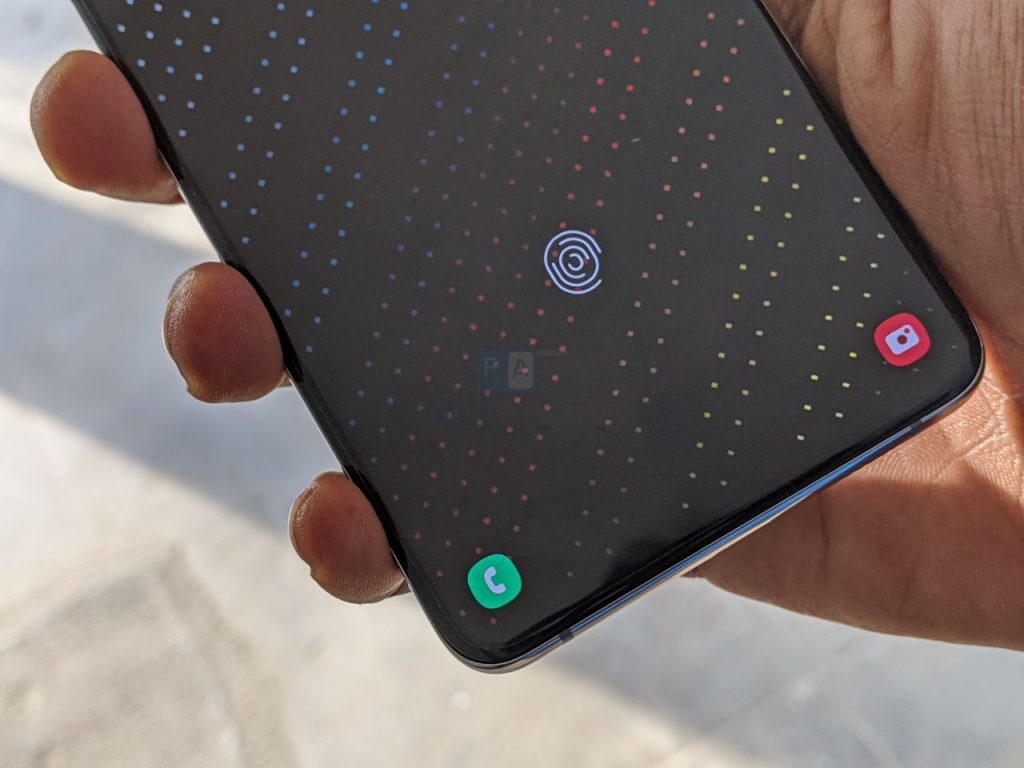 Because, to me, and I'm sure, to a lot of people who are looking at this phone, productivity is a top priority. The phone needs to get things done and get it done fast. Any delay in movement will be termed as a failure. We make a lot of compromises when it comes to mid-range devices but when we are investing so much in a top-end device the least we can expect is uncompromising productivity. That's what you get with the Galaxy S20+. I'd go far enough to say that this is the most dependable experience I have had with an Android phone in recent times. Of course, that's not just the hardware, it's also the software.
The Software 
One UI, Samsung's vehicle for delivering a class-leading user experience, is by far, one of the best implementations of a custom skin on top of Android. In 2020, all the newly launched Samsung devices come with the second iteration of this amazingly well-designed interface that has only gotten better. Believe me, One UI 2.0 deserves all the praise because of the trio of advantages it offers, a great design which is ideal for large-screened devices like the S20+, optimized stability in performance which makes for great user experience on flagship devices and features that are uniquely Samsung to differentiate itself from other Android skins. From small features like Samsung's own keyboard to unique services like Samsung Pay to smart controls like power saver for the battery, One UI sets itself apart and deserves all the praise it gets.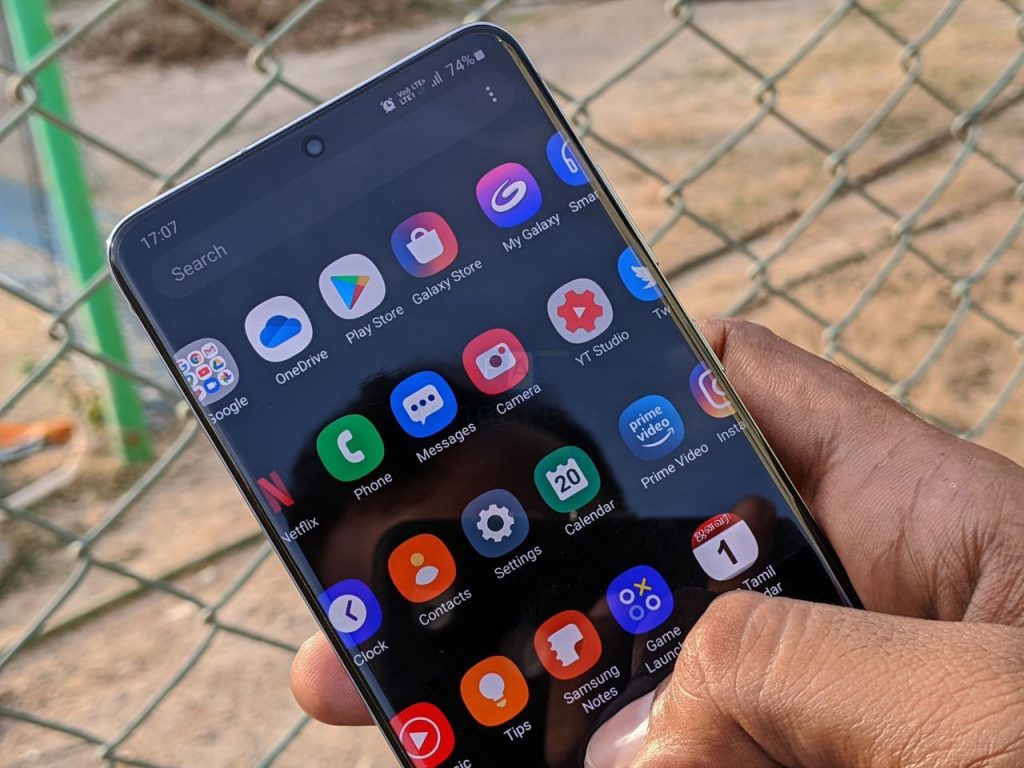 On the Galaxy S20+, One UI zips through any task you throw at it, with ease. There is no lag in first-party apps, which are, again, some of the best you will use on Android. Hardware features like the haptic feedback motor work so well with the keyboard and other gestures and touch controls in the UI. So far this is the best haptics experience I have had on any Samsung device. The gallery app offers a great viewing and basic editing experience for both photos and videos. I regularly use the 'notes' app which syncs with the Samsung account and the sound recorder is a great piece of software as well for quick audio notes or with the even greater set of microphones on the S20+, which could well be your main microphone.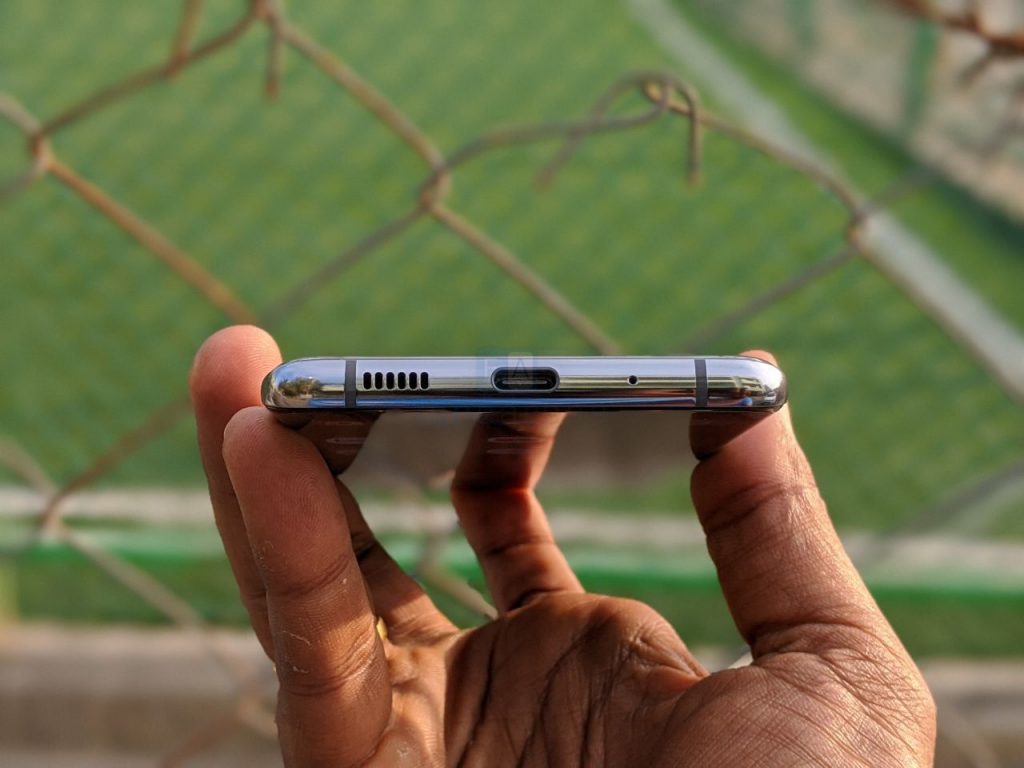 The thing about software is it is closely intertwined with hardware because that's when the experience is seamless to the user. USB-C audio is one place where you'll immediately notice it, thanks to Dolby ATMOS and AKG earphones in the box. Even the loudspeakers are tuned really well, to be loud and clear at the same time. This applies to visuals as well, with HDR10 content appearing as it should with vast amounts of dynamic range, aided by software calibration. I know what you're thinking now, yes it applies to the camera as well.
The Camera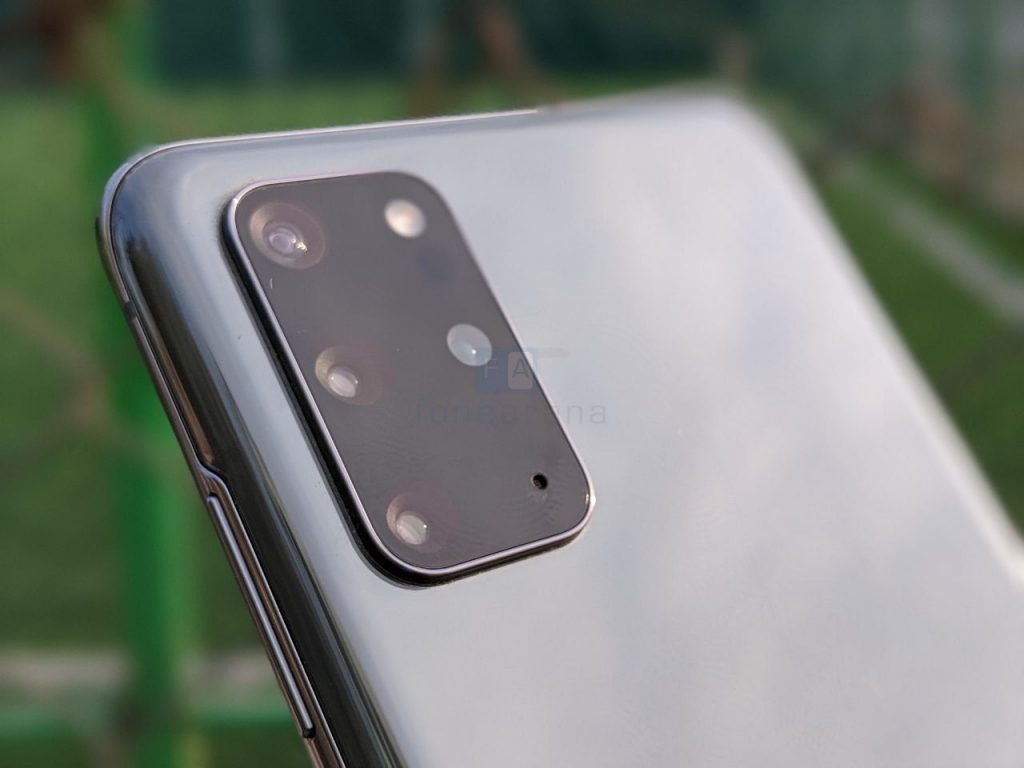 The Quad camera is no longer a surprise these days, especially on flagship devices like the Galaxy S20+. Like the setup, the performance is also not a surprise, it's on par with expectations that are extremely high on a flagship device. So, yes, the camera is great, without a doubt. But as with every review, we need to come to certain conclusions. Before we do that let's take a look at some camera samples from some lovely places.
Let's take still photography first. From my experience, the optical zoom is where all my creativity was focused because that was honestly the major change compared to earlier setups. The usage of a 64MP camera sensor for the 3x telephoto lens along with some software magic provides us unparalleled freedom to zoom into far off subjects without worrying about quality loss. The Galaxy S20 Ultra stretches this to a crazy limit with the inclusion of a periscope lens arrangement but on the S20+, the single-piece telephoto lens and the 64MP sensor give you enough headroom to go up to 10x and still capture a photo without much quality loss. This trend of letting the user go from ultra-wide to ultra-telephoto without a quality loss was a dream, now a reality. The S20+ gives you a taste of it.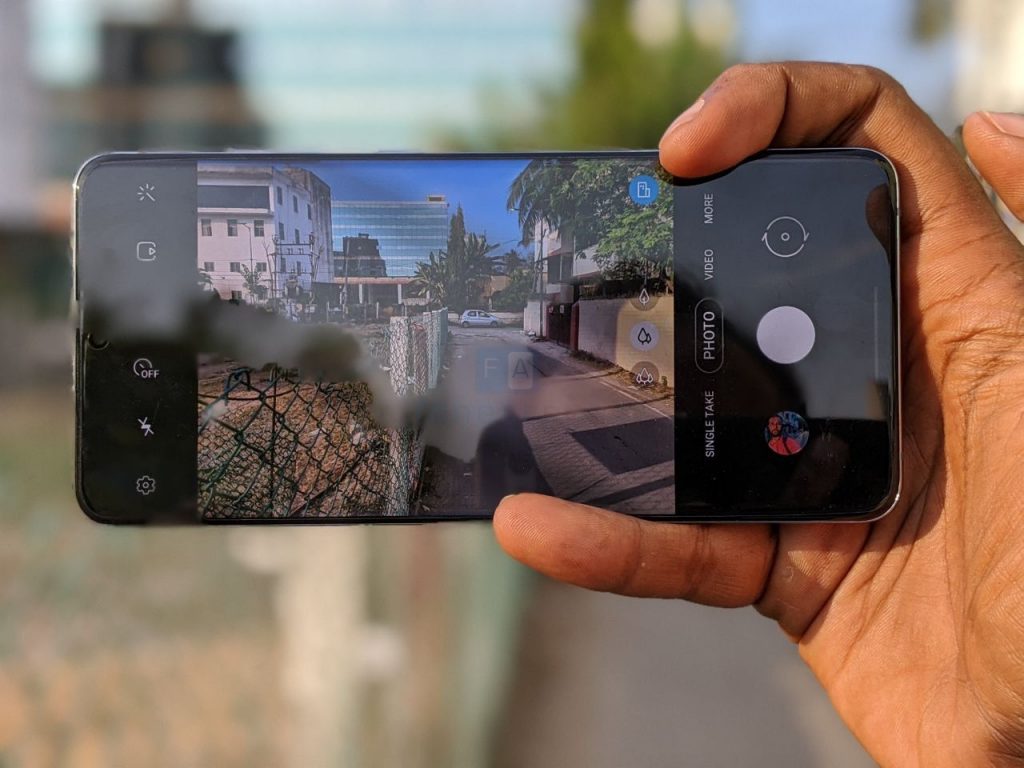 Generally, the image from all the sensors looks really good, with the right amount of exposure, contrast, and saturation. The UI and the features it comes with warrant some attention because once you get a hang of some of them, like the Night Mode, Live Focus Photo/Video and professional shooting modes even for video, you'll realize the full potential of the camera unit. The depth sensor helps a great deal in ensuring Live Focus is accurate, the ultra-wide captures some amazing perspectives and as usual, the main sensor with a normal wide lens is a rockstar. However, it was the video features that attracted me a lot more.
Mainly the Super Steady mode combines OIS and EIS for some of the steadiest footage I've shot on any phone. The audio zoom feature is great which spurs you to use the telephoto lens more. The Pro Video mode is best for people who know their cameras and lastly the Live Focus video mode is a possibility that sees the end of professional lens cameras. But of course, don't get me wrong, the Galaxy S20+, while certainly among the best in the market, still is no match for the Pixel quality in stills or iPhone quality in videos. At the same time, after a few updates, it became one of the most dependable camera systems on a smartphone, with an extra level of zooming freedom you don't find in a Pixel or the iPhone.
Check out the camera samples below
The Battery 
Dependability is kind of the overall theme of my experience with the Samsung Galaxy S20+. It definitely sits well with the battery as well, at 4,500 mAH. Since when did flagships start getting batteries this big? A short answer would be, ever since flagships started getting screens so big. An even shorter answer would be, it has become a necessity. How well the battery performs at 120Hz is something I have already talked about. There are several usage patterns that determine battery life but for me, at 720 120Hz, I got about 1.5 days of charge with around 5 hours of Screen on Time and with Quad HD 60Hz I got around 2 days of battery. To me, this is great, considering the yesteryear flagships which lasted a day at best. Our One charge rating could help you further –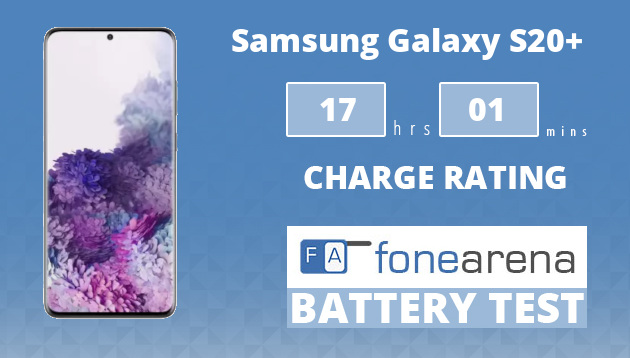 Availability
Samsung Galaxy S20+ 4G LTE 8GB + 128GB comes in Cosmic Gray, Cosmic Black, and Cloud Blue color options and is priced at Rs. 73,999. It is available on Amazon.in, Flipkart, Samsung India e-Store, and offline stores.
The Conclusion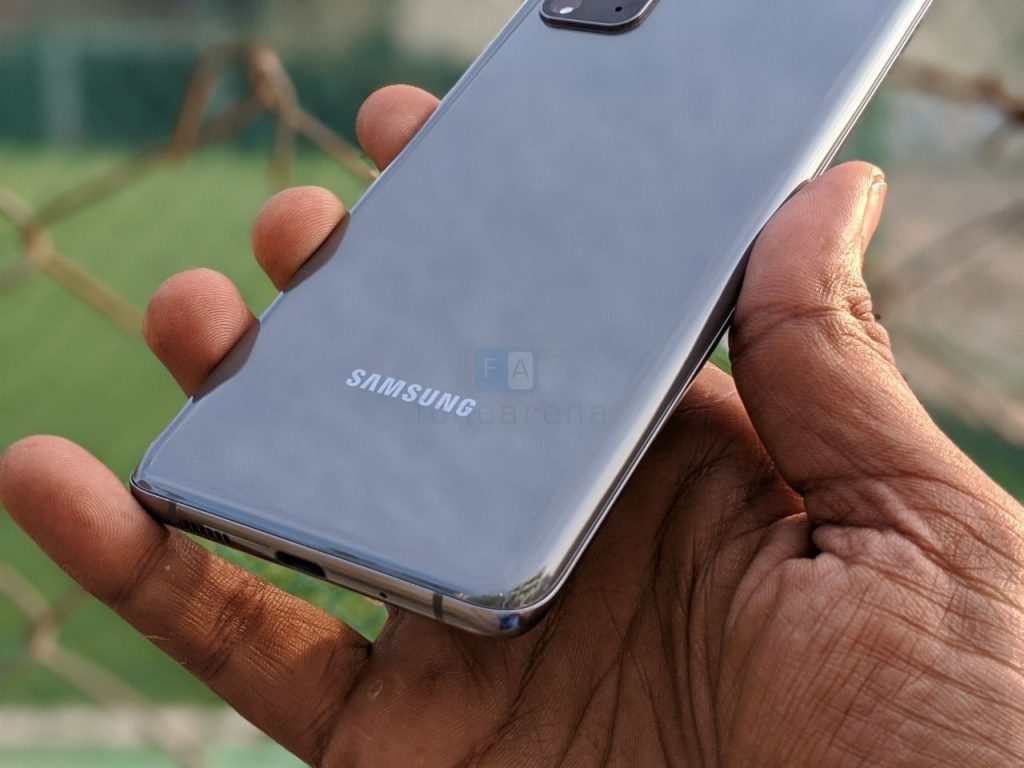 The Samsung Galaxy S20+ experience can be summed up in one word – Dependable. From the design to the software to the cameras to the battery, wherever you go you will find consistency in thought and as a consequence, it makes things work, without effort. This is why I think "Dependable" would be the right word for describing the Galaxy S20+ experience. Of course, as with any device, there are pros and there are cons.
Pros 
Stunning Display
Great changes to the design
Solid cameras and audio
Good battery life at 60Hz
One UI performance and stability
Stunning Display
Cons 
Slightly big for small hands
Exynos not a chart-topper
8GB + 128GB is the only variant at the said price
Battery life could have been better at 120Hz
Calibrate your expectations for the 2020 flagships because they are longer the innovation vehicles they used to be. This has started reflecting in the Samsung Galaxy S20 series and honestly, I am not complaining. Because what you get with the Galaxy S20+ is a consistently dependable smartphone that will get your work done, be it work, be it media creation or be it communications management, whatever you throw at it, you'll get results. This is what flagship devices should act like, and that is how the S20+ is. Comment below if you have any questions, I'll try my best to answer.