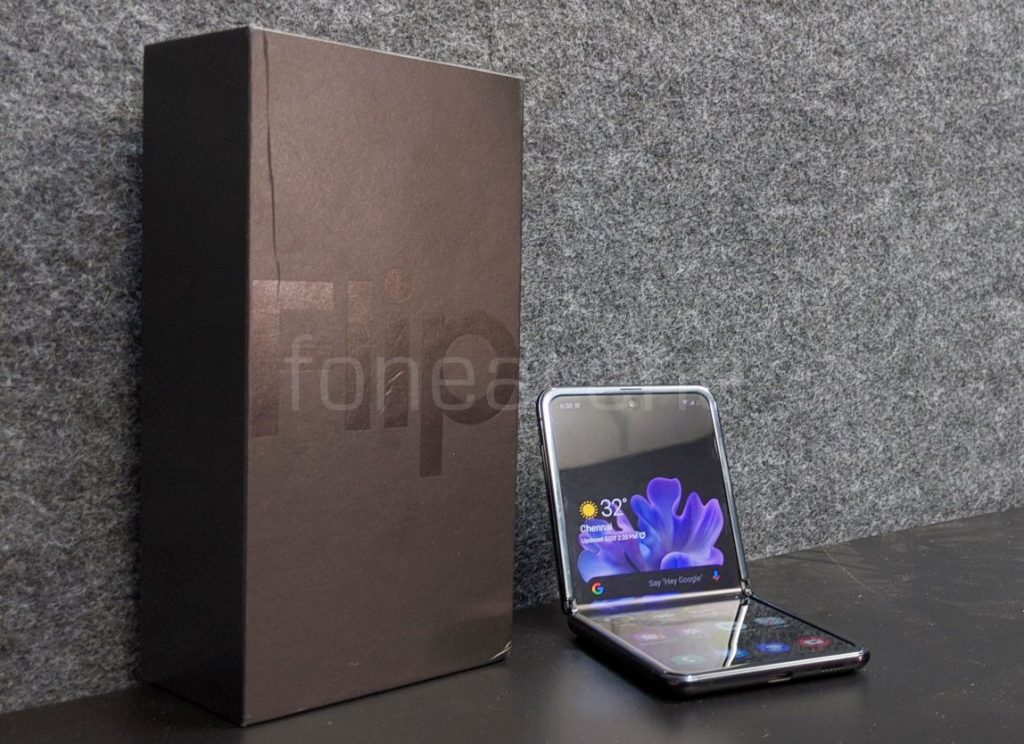 Samsung has taken yet another attempt at the concept of a foldable device, but this time with a bit of different approach. With the Galaxy Fold that was released last year, Samsung's ideology was based around the idea of having a tablet sized device in your hand that can later be folded to make it pocket friendly. However, the Galaxy Z Flip is designed to the opposite; a small sized device for the pocket that can opened up to reveal a (somewhat)  regular sized phone. Samsung has learned a lot since the disastrous Galaxy Fold launch and has made a number of changes with this device to improve its durability. We had the device for a few days and here are our first impressions (Not a review) on it.
Box Contents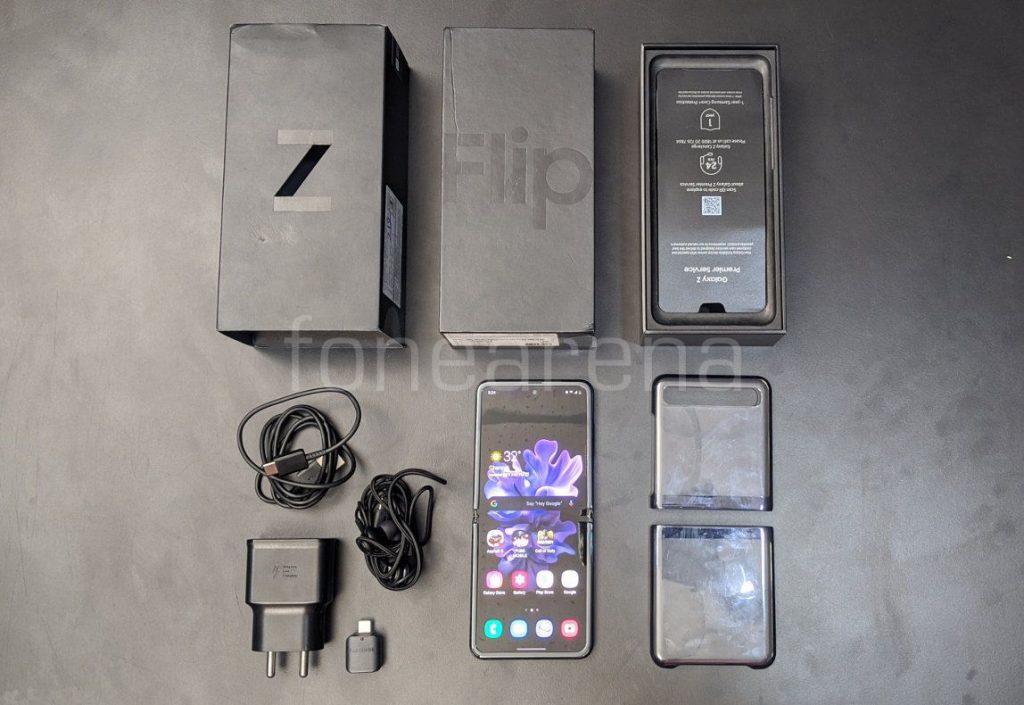 Samsung Galaxy Z Flip in Mirror Black color
Clear Plastic case that comes in two separate pieces
2 Pin 25W Adaptive Fast Charger (5V-2A/9V-1.67A)
USB Type-C Cable
USB Type-A to Type-C adaptor
AKG branded USB Type-C earphones
SIM Ejector tool
User guide and manuals
Physical Overview and display 
Holding the device in your hand, it reminds us of the Gameboy Advanced SP with a nearly square design when folded. In the "front" face of the fold, there is a tiny 1.1-inch AMOLED screen in the bottom left corner that shows the time and other notifications with a swipe. Beside it, we have a dual camera setup that becomes the rear camera when unfolded. The front and rear face of the device is made out of glass that picks up fingerprints easily.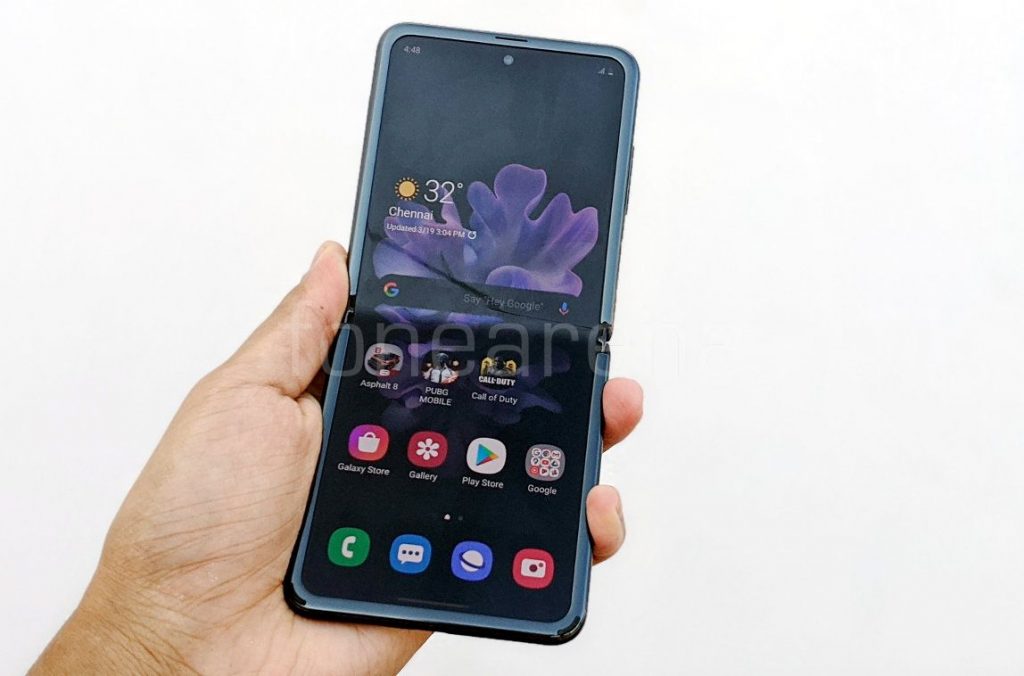 Unfolding the Z Flip, we have a rather tall 21.5:9 AMOLED foldable display with a resolution of 2636 x 1080 pixels. Protecting the display is a layer of ultra-thin glass that folds, a first in the industry. It does not feel as solid as traditional smartphone glass and this is because protecting the glass is another plastic layer. This lends the screen surface a soft touch feeling that  is only marginally better than the screen found on the Galaxy Fold. Speaking about the display itself, it feels like every Samsung flagship display; bright, colourful and beautiful contrast levels.
On the right edge, we find the volume rocker and power button that also houses the capacitive fingerprint sensor. The top and left edge is bare and on the bottom there is the USB Type-C Port and the speaker grill.
So what about the hinge? With the Galaxy Fold, Samsung designed it to really only be in two positions, open or close. But with the Z Flip, Samsung has made the hinge a lot tighter. This is to enable a position that lies midway between full open and closed, sorta like a mini make up kit. They are advertising a few software features for this mode like easy front camera calls while keeping the device on a table. When the device is folded, there is a gap between the screen but it's quite minimal. Samsung even put a tiny brush-like element within the hinge to keep dust out.
Overall we had a lot more confidence when using the hinge in this device. But the crease on the screen? It was very noticeable. Both when directly looking at the screen and when scrolling across with your fingers. For some, this can be a deal breaker as it does hamper with the experience of the phone.
Camera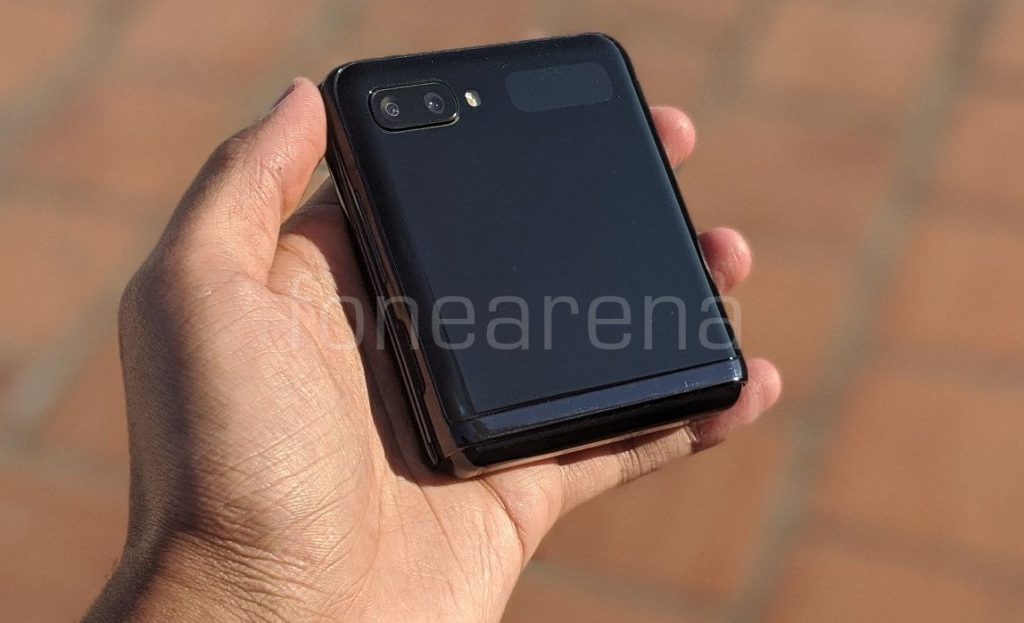 The Z Flip has a total of 3 cameras which include 10MP f/2.4 front facing selfie camera and two rear cameras; a 12MP f/1.8 primary wide camera and 12MP f/2.2 ultra-wide. Our initial camera samples came out well with a good amount of detail, colour and sharpness. After all, it is one of Samsung's flagship. Of course, we reserve our complete judgement until we have done extensive testing. In the meantime check out some camera samples below.
Processor, Battery and Others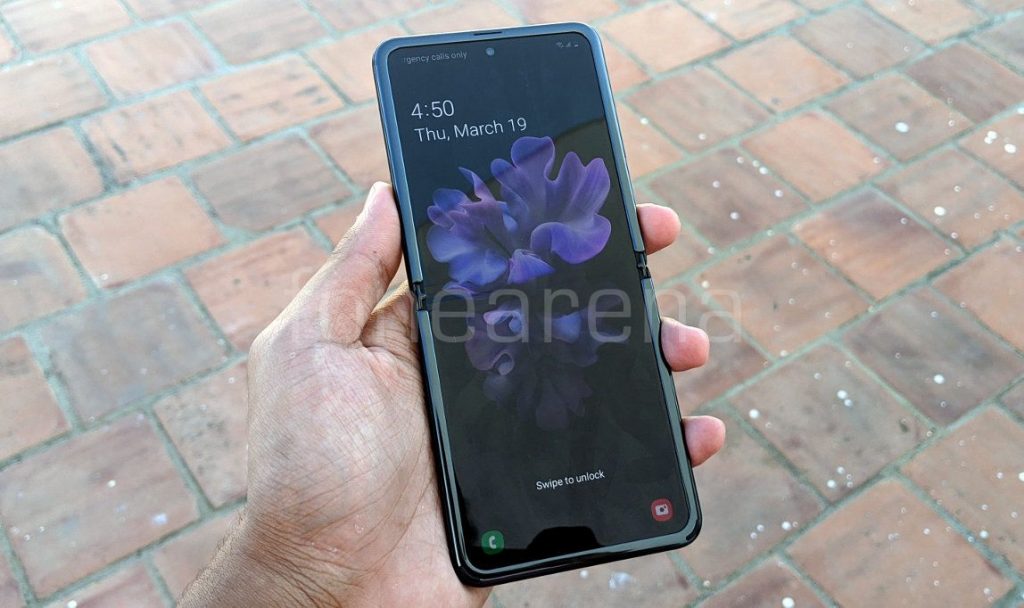 While the Motorola Razr had lower powered internals but that's not the case with the Z Flip. Samsung went with a flagship class Octa-Core Snapdragon 855 Plus, paired with 8GB of RAM with 256GB of storage. Performance on the Z Flip was top-notch with no hitches observed during our limited time with the device. Battery life was decent with a 3300mAh battery with 15w fast charging. It also supports 9W Qi wireless charging with Wireless Powershare 9W which is impressive considering its form factor.
Samsung is still very committed to exploring the idea of the foldables as the future of smartphone and the lessons they have learned from the Galaxy Fold is very clear. The Z Flip is not perfect by any standard but from our first impressions, we can say that Samsung has done a much better job with it than any other foldable in the market. The need for foldables in our lives is still debatable but in the meantime, we are excited to see how good Samsung's next foldable will be.
The Samsung Galaxy Z Flip  priced at Rs. 1,09,999 is available from Amazon.in, Samsung e-shop and select retail stores.