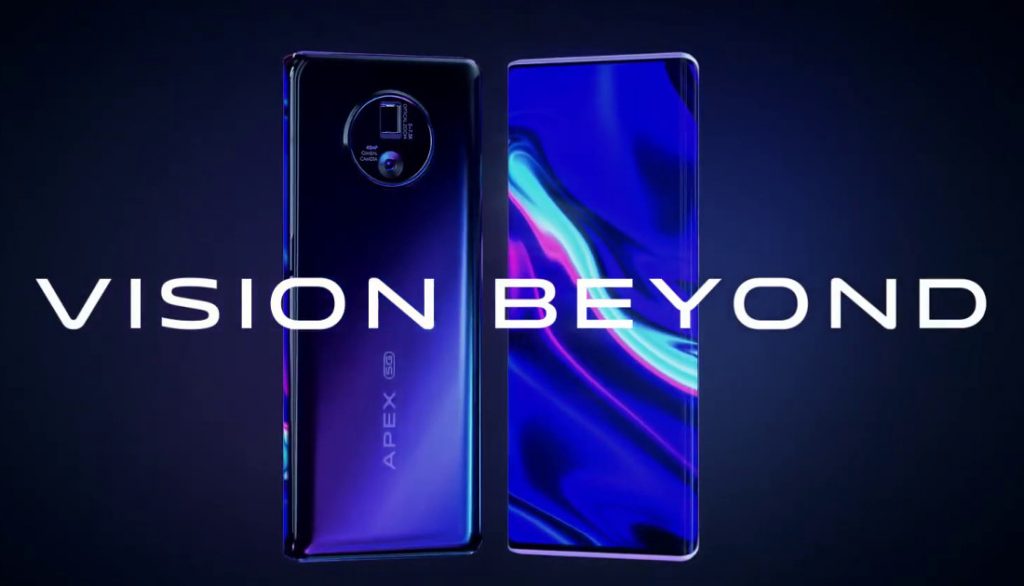 Vivo just announced APEX 2020, the company's latest concept phone, as it had promised. The phone has 6.45-inch 120° FullView warp-around display that bends at an angle of up to 120° on both sides. Similar to the predecessor, this doesn't have any ports or buttons, instead it uses press-sensitive buttons on the sides, and vivo's third-generation screen SoundCasting Technology.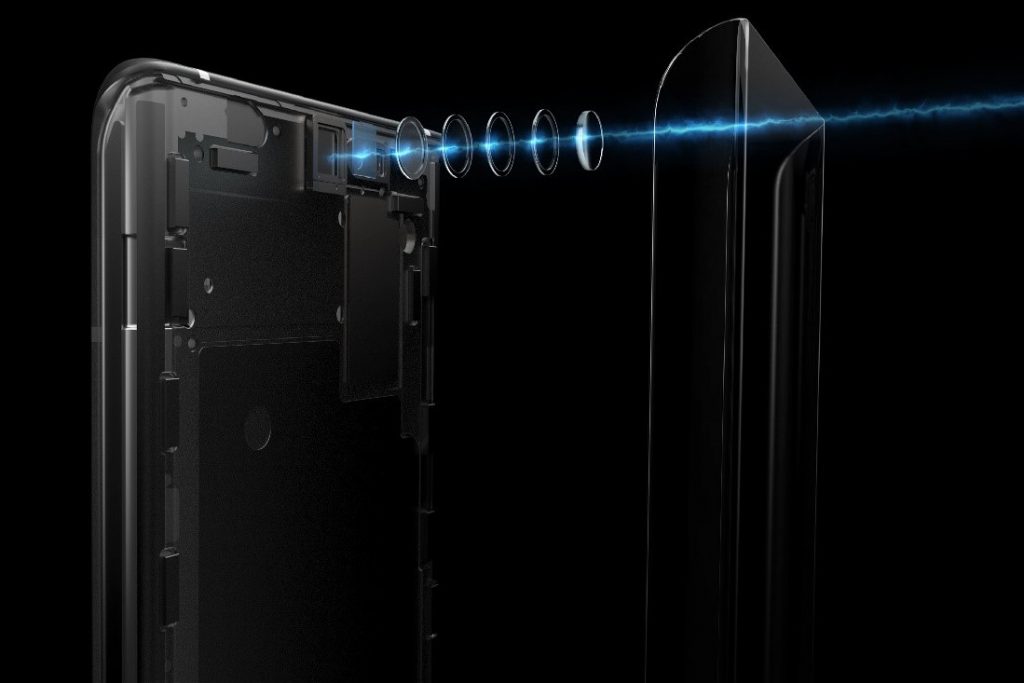 The APEX 2019 didn't have any cameras, but this has an under-screen front camera that appears only when needed, similar to what  Xiaomi and OPPO showcased last year. Vivo says that it has successfully increased the light transmittance of the screen right above the front camera to 6 times of the other part of the screen, and effectively reduces optical interference, diffraction and stray flashes through a series of algorithm optimizations to increase the photography quality.  The 16MP front camera features a 4-in-1 super-pixel photosensitive chip, so that the quality is not compromised.
The phone has a 48-megapixel rear camera with gimbal-like structure that achieves optical stabilization in the front-back and left-right inclined directions with enhanced performance. The stabilization angle is 200% better compared to normal phones with OIS, says the company. In addition, the image integrity is preserved to a greater extent. Stable handheld shooting can also effectively extend the exposure time for night photography.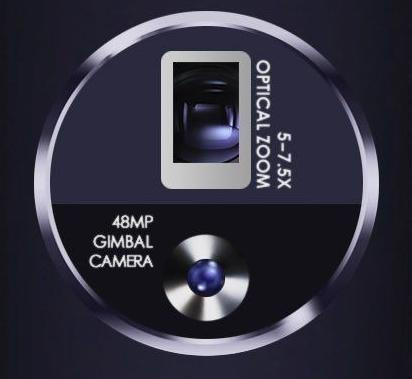 The phone comes with Continuous Optical Zoom, making it the world's first smartphone equipped with high-magnification continuous zoom. It can achieve continuous optical zoom under high magnifications between 5x-7.5x and produce images in high resolution and quality rather than filling focal lengths through digital magnification. It is equipped with a 4-group lens combination" with two groups fixed and two groups movable, which achieves high-magnification continuous zoom and real-time focus at one time.
With the support of a periscope structure, the entire module is only 6.2 mm thick, says vivo. To further enhance the image quality, the company has incorporated a leading multi-frame algorithm so that scenery from afar can also be easily captured.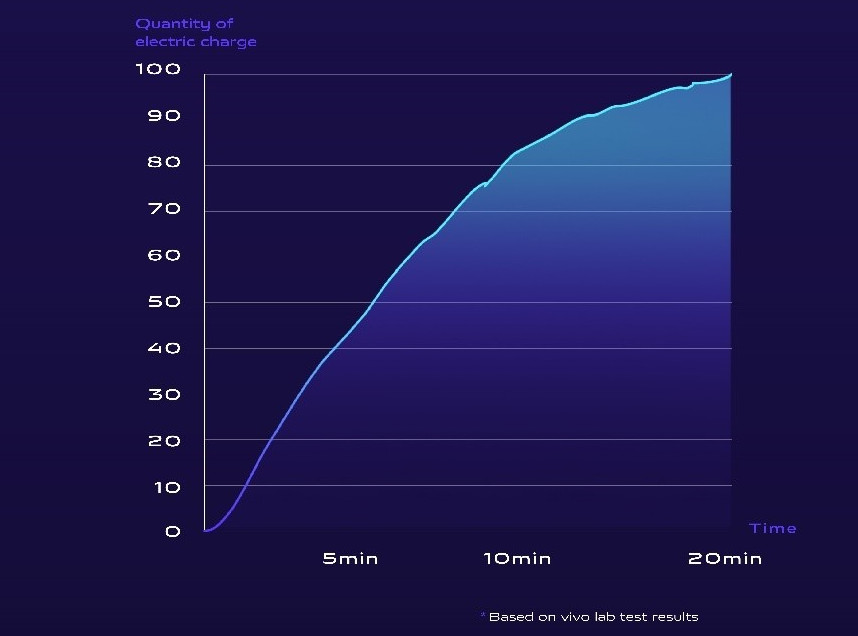 Xiaomi introduced 30W wireless fast charging last year. The APEX 2020 features 60W Wireless Super FlashCharge, which recharges a handset with a 2000mAh battery in only 20 minutes, says the company. In comparison, Xiaomi's 30W wireless charger can charge 4,000mAh battery up to 50% in 25 minutes, and 69 minutes to charge the phone fully.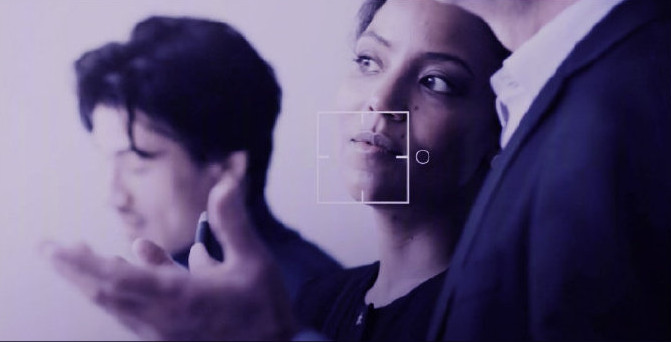 Other than these, the phone features like Instant Photobomb Removal and Voice Tracking Auto-Focus that can capture sound from a focused area in the video.
Vivo APEX 2020 specifications
6.45-inch ( 2330 x 1080 pixels) Full HD+ 120° FullView Edgeless Display
2.84GHz Octa-Core Snapdragon 865 7nm Mobile Platform with Adreno 650 GPU
12GB LPDDR5 RAM with 256GB storage
Android 10
16MP camera with 5x-7.5x Continuous Optical Zoom + 48MP Gimbal
16MP under-display front-facing camera
Dimensions:157.25×66.2×8.8mm; Weight:169g
Pressure-sensing Power Button, No Volume Rocker (Volume can be adjusted through the pop-up menu)
5G SA/NSA, Wi-Fi 6 802.11 ax, Bluetooth 5.1, GPS/GLONASS
60W Wireless Super FlashCharge
The Vivo APEX 2020 comes in White and Black colors. Since this is just a concept, some features in the phone will likely be introduced as the next-generation NEX phone sometime later this year.