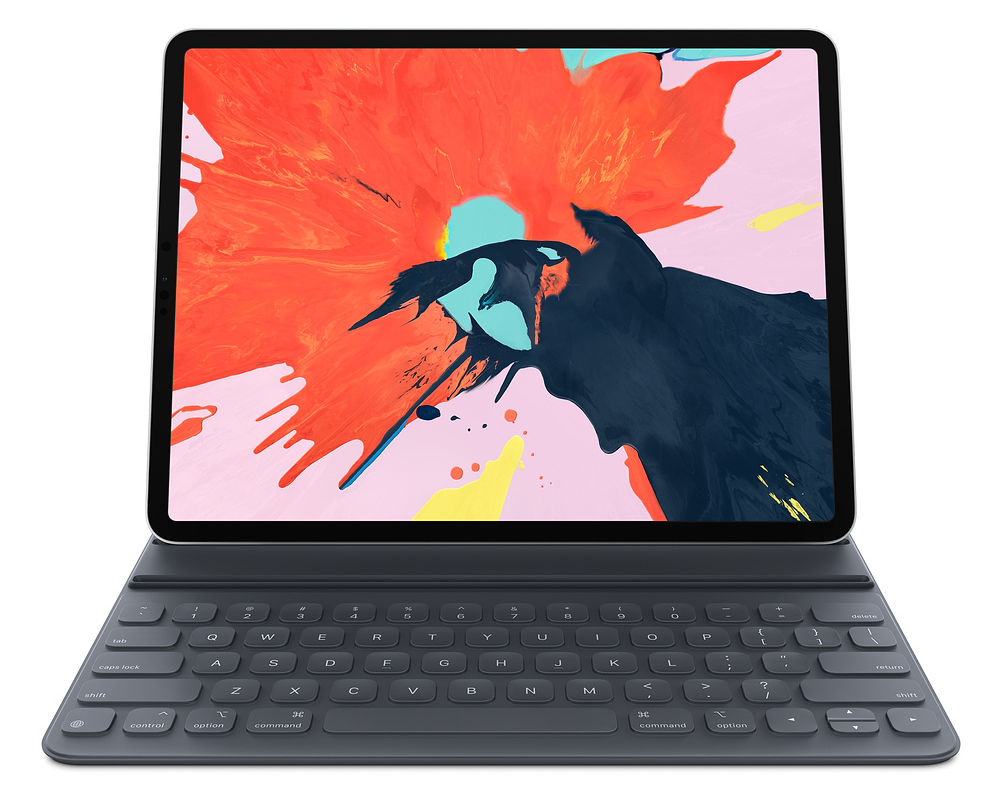 Apple is reportedly developing an iPad Pro Smart Keyboard with a built-in trackpad, according to a news report from The Information. The Smart Keyboard with Trackpad will likely go into mass production and it may be released sometime later this year.
Apple has been trying hard to push the iPad Pro as an alternative to a laptop for years now. With the release of iPadOS, Apple made several improvements to the iPad, including better multi-tasking, added external drive support via its USB-C port and even added mouse support, although with limited functionality. Apple's first-party keyboard accessory however, could not replace the comfort of an actual keyboard on a laptop. Along with this, the lack of a trackpad made it fall further behind.
The report states that the new iPad Pro Smart Keyboard with trackpad will likely be made by Foxconn and be made of a similar fabric material like the current Smart Keyboard. There isn't any information on when we can expect the keyboard to be released however. To take a guess, Apple will likely release the new Smart Keyboards with the release of the next iPad Pro series. Apple is rumoured to launch an updated iPad Pro with triple rear cameras, rear 3D Time-of-Flight sensor.