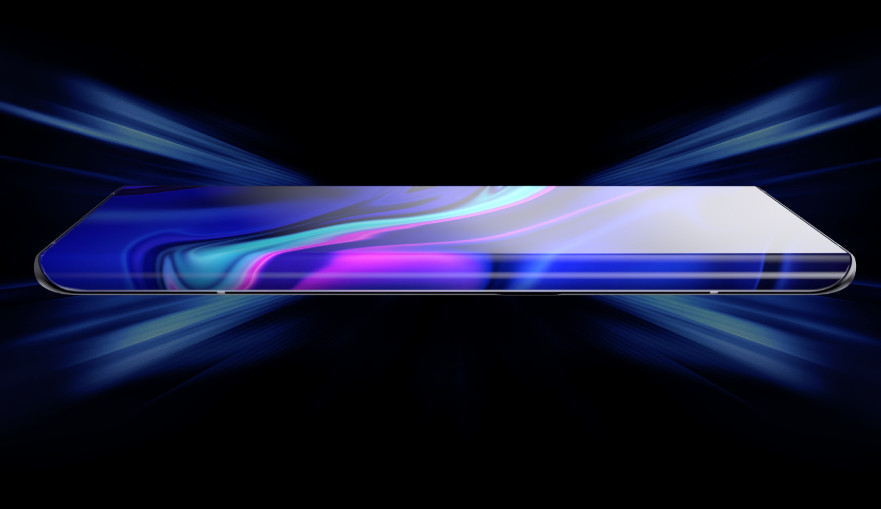 Update: Vivo has posted more images of the APEX 2020 that shows a no-notch waterfall screen.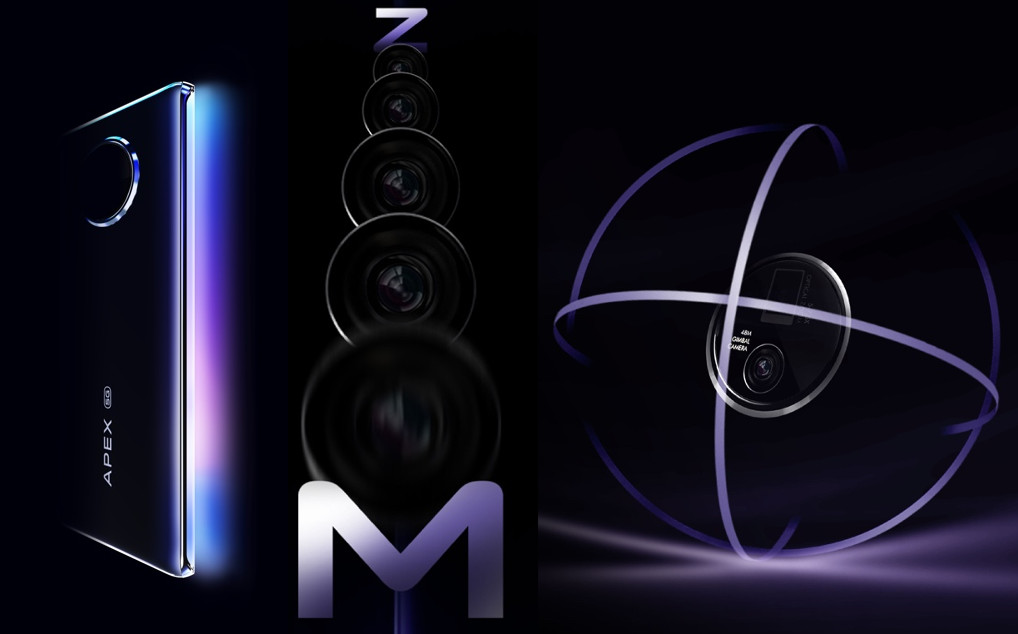 It has also confirms "48MP GIMBAL CAMERA". vivo says that it has successfully built the complex mechanical structure of the gimbal directly into the camera, and it would be a revolutionary breakthrough and innovation in the form of the mobile phone camera.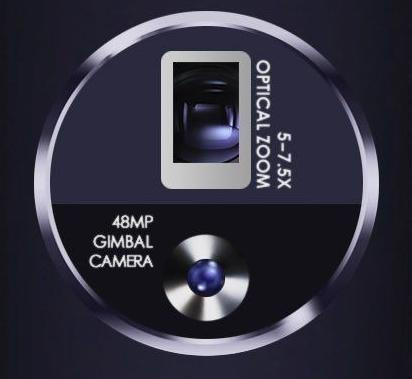 It also shows "5X-7.5X OPTICAL ZOOM" next to the lens hinting at continuous optical zoom.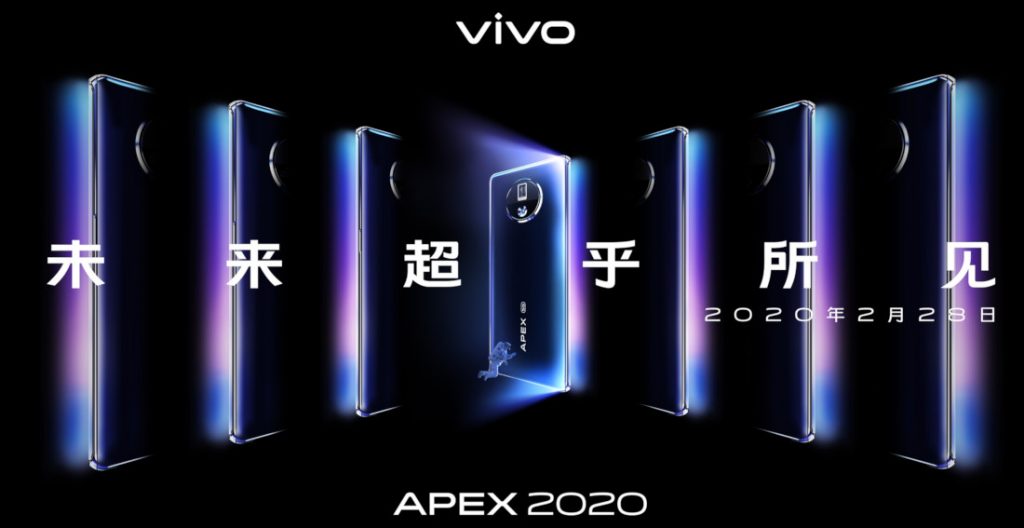 Earlier: Vivo introduced the APEX 2019 concept phone  with unibody 3D design without ports or buttons back in January last year. This year the company was supposed to introduce the APEX 2020 at its MWC event, but the GSMA cancelled the event due to coronavirus concerns, so vivo today officially announced that the next-generation APEX concept phone will be introduced on February 28th in Beijing.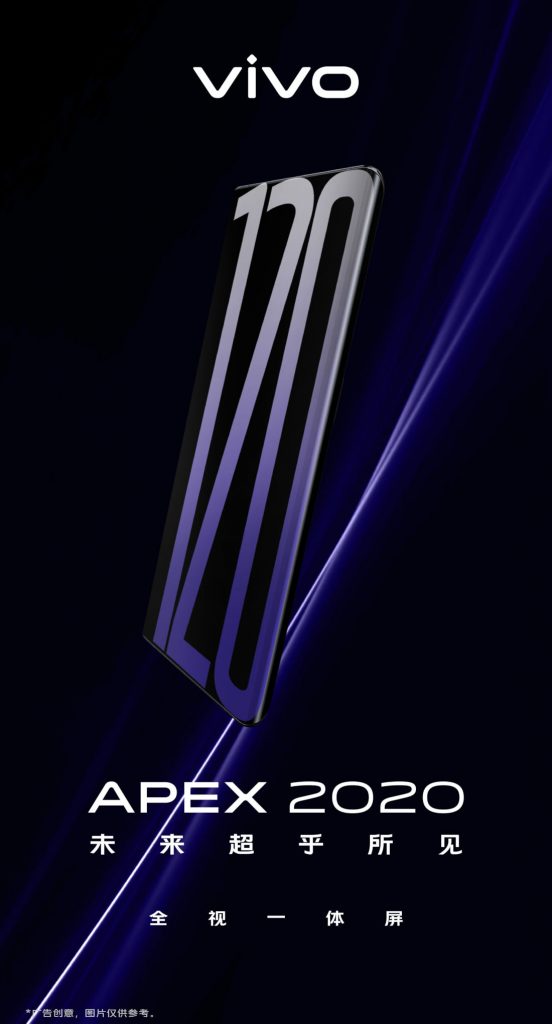 The upcoming APEX 2020 represents vivo's prediction and layout of mobile phone development and technological innovation in 2020, said the company.  It has released the first teaser that shows faintly curved screen side and the number "120" which could be 120Hz screen or something complete different. Another image shows the back of the phone with periscope zoom camera for loss-less zoom.
The phone is also rumored to feature under-screen front camera, ultra-fast  charging and lots more technological innovations. We should know more details about the phone later this week.