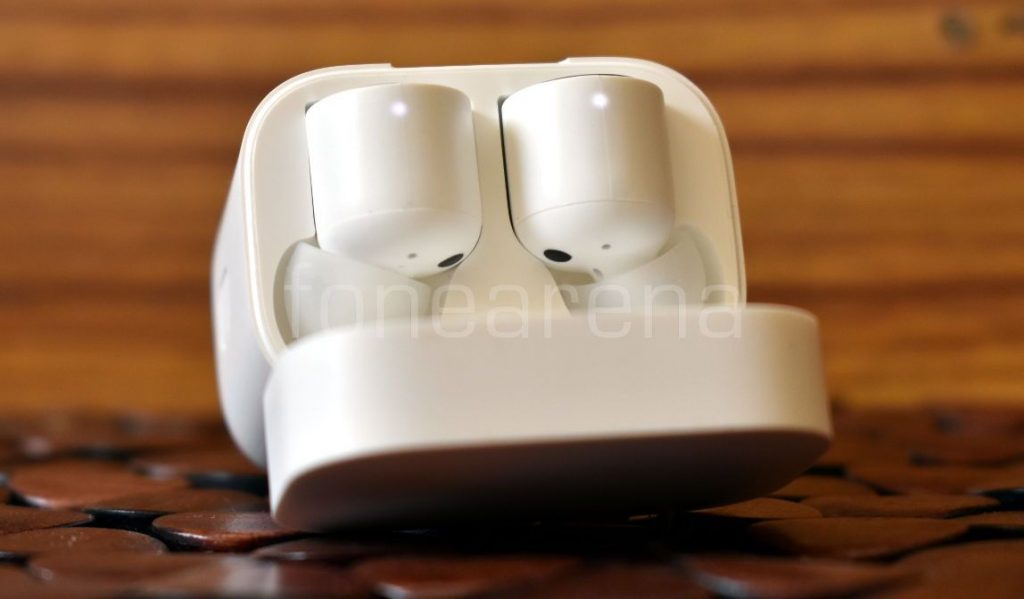 Xiaomi introduced Mi AirDots Pro, premium true wireless earphones for global markets back in June. Priced at €79.99 (US$ 80 / Rs. 6,280 approx.), the Mi AirDots Pro offers up to 10 hours of music playback, packs a 7mm dynamic driver unit and support active noise cancellation, but are these worth your consideration? Read on our review to find out.
Box Contents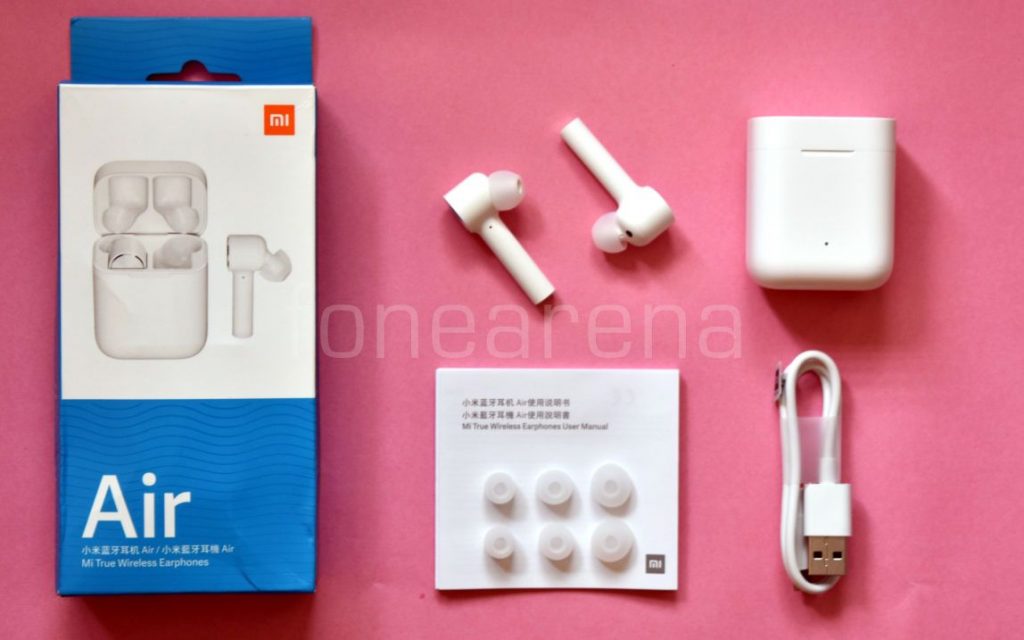 Mi AirDots Pro with the charging case
USB Type-C cable
Extra ear-tips
User guide
We recently unboxed the Mi AirDots Pro, check out the unboxing and first impressions.
Design and Build Quality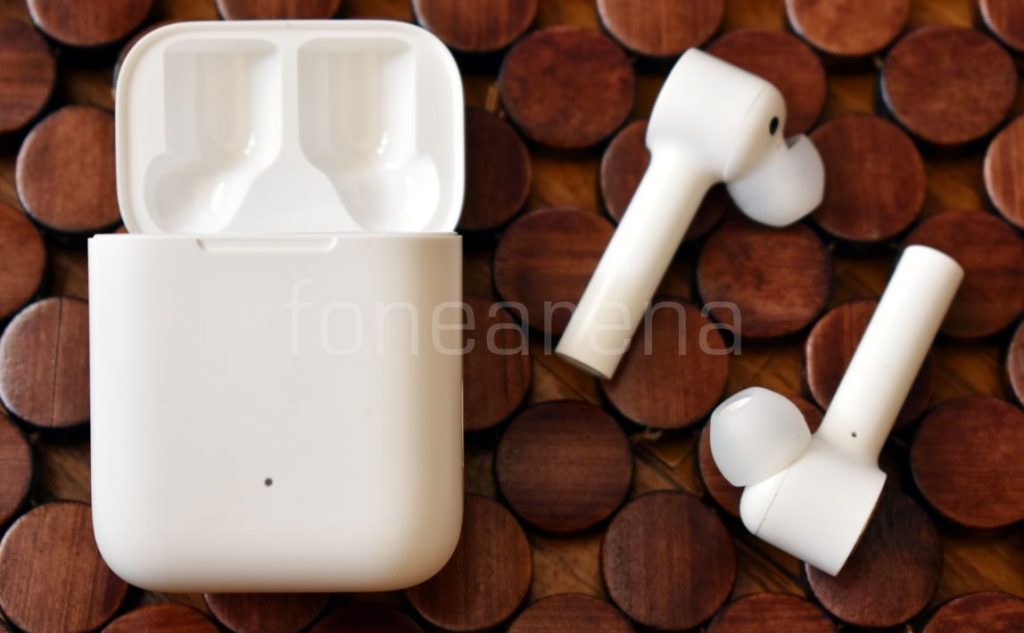 At first sight, you will notice that Mi AirDots Pro draws inspiration from Apple Airpods, similar to other Xiaomi eco-system products, you get a minimal design. Mi AirDots Pro comes with a case which is made up of plastic, due to which it is lightweight but it is also prone to scratches.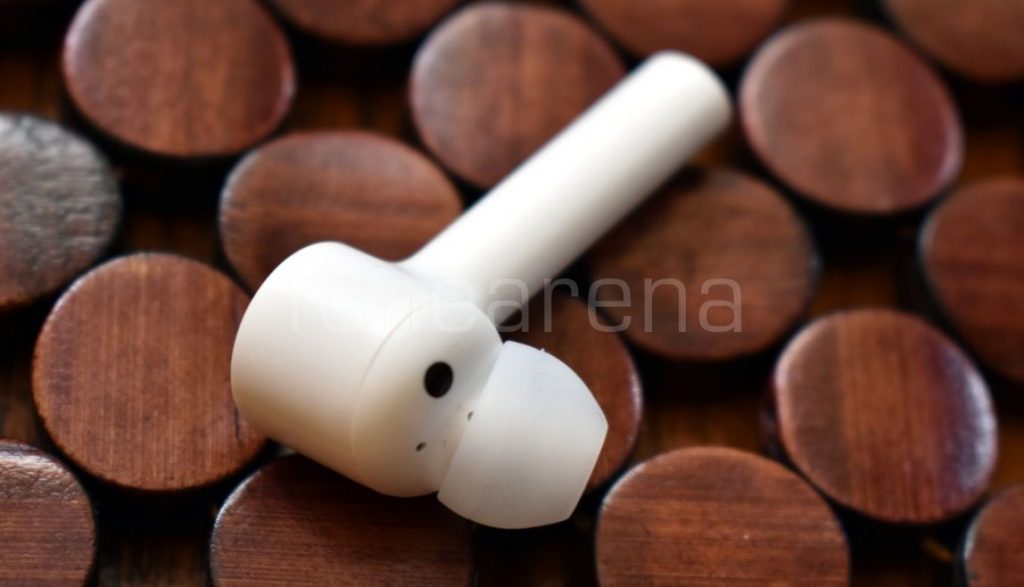 The earbuds have a metallic exterior finish but are made up of plastic, due to which each earbud weighs just 5.8 grams, even with the case, the total weight of the package is less than 60 gram. The earbuds, as well as the case, have an impressive built but just don't drop it on a hard surface.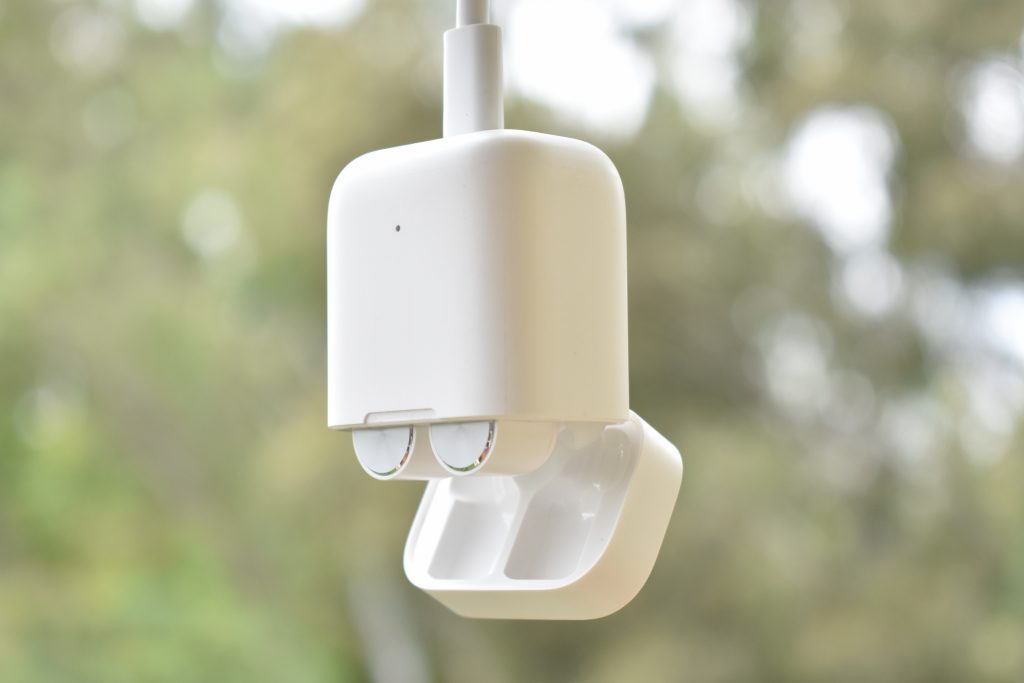 The earbuds are held tightly via magnetic pins inside the case, these do not fall off from the case even if you hold the case upside down. Mi AirDots Pro features an in-ear design and comes with sets of extra ear-tips. There is an LED on each earbud and one on the charging case too.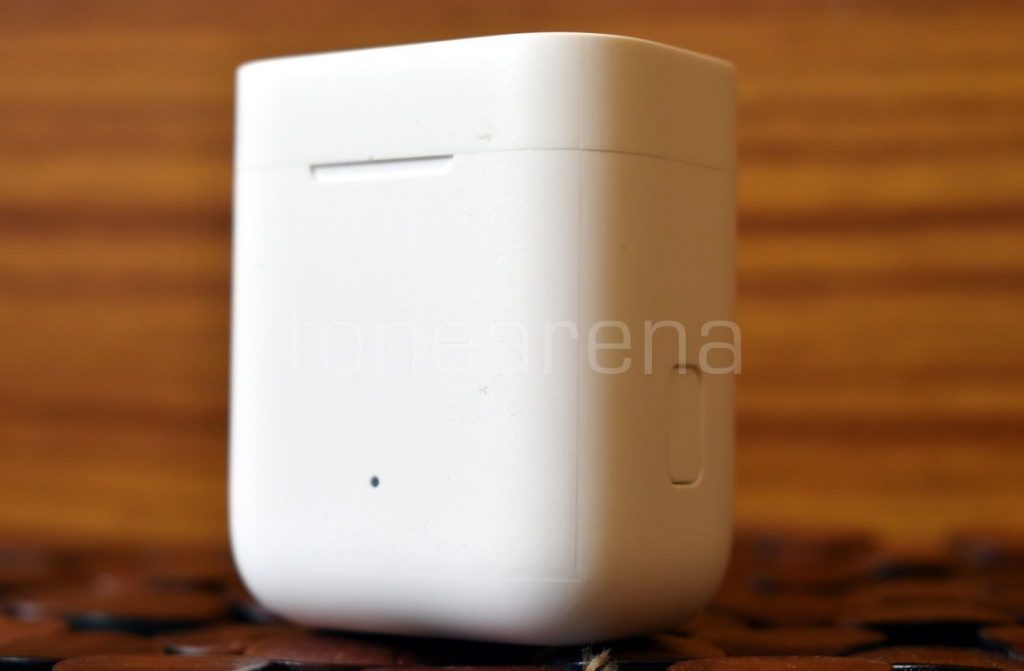 The earbuds do not feature any branding, Mi branding can be found on the back of the case along with charging and product specifications. These fit perfectly in ears and do not fall off accidentally, the earbuds don't fall off even if you shake your head, so there shouldn't be any problem if you plan to use these while workouts or running. The Mi AirDots Pro features IPX4 water-resistant rating, so there shouldn't be any problem if you plan to use these while running or gym sessions.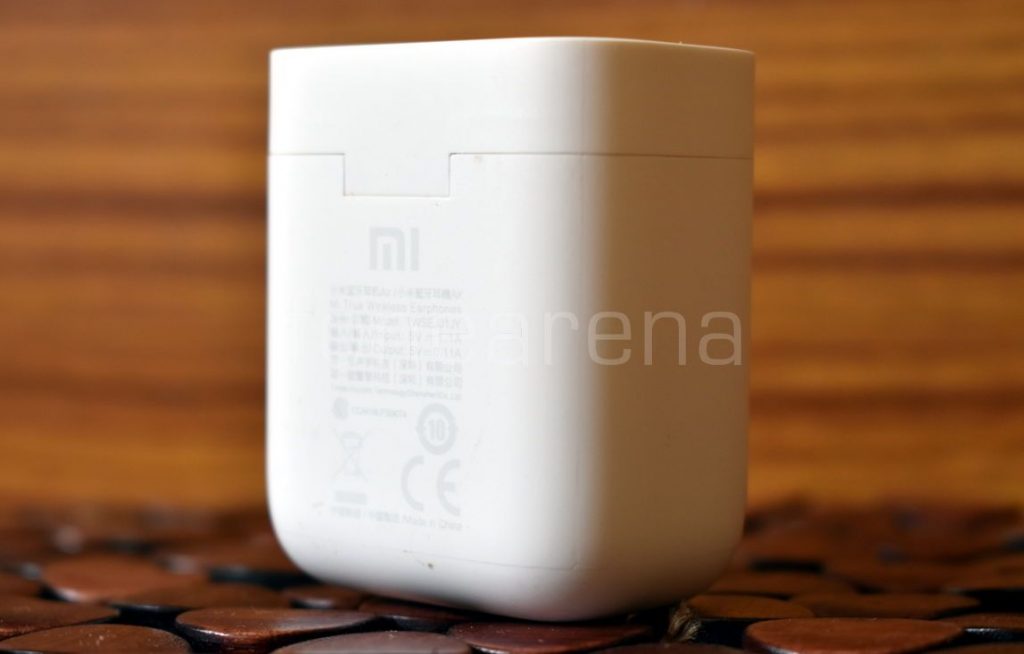 These earbuds are comfortable to use and can be used for long sessions without any trouble but I am personally not a fan of this design as it looks weird. Mi AirDots Pro is available only in white color as of now and it might be an issue for some since white picks up dirt easily. Overall, these are well-built pair of earbuds with IPX4 water-resistant rating but the design may be a deal-breaker for some.
Connectivity, Pairing, and Controls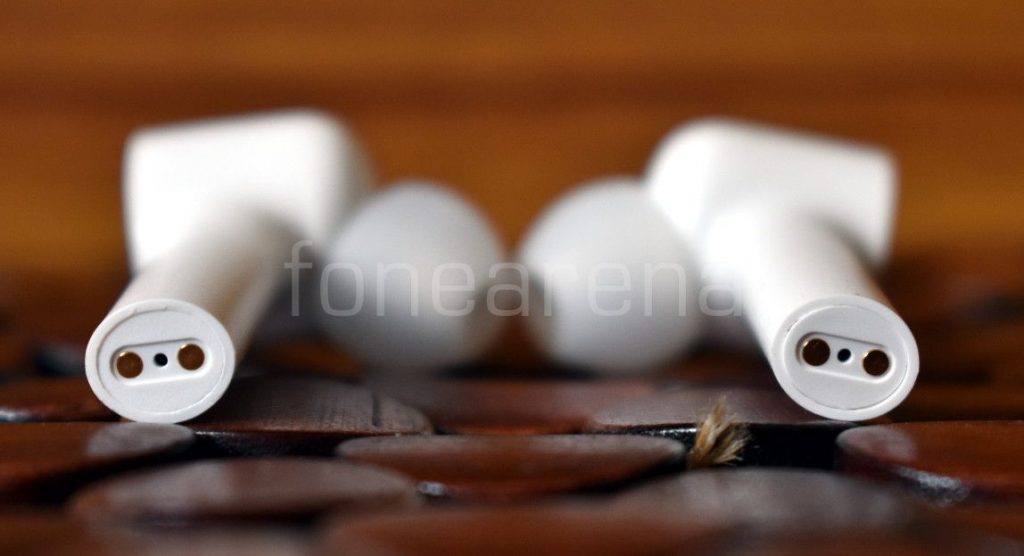 Mi AirDots Pro supports Bluetooth 4.2 and as per the company, the connection range is around 10 meters. During our testing, we found the connection range to be good. The Mi AirDots Pro can only be connected to one device at a time.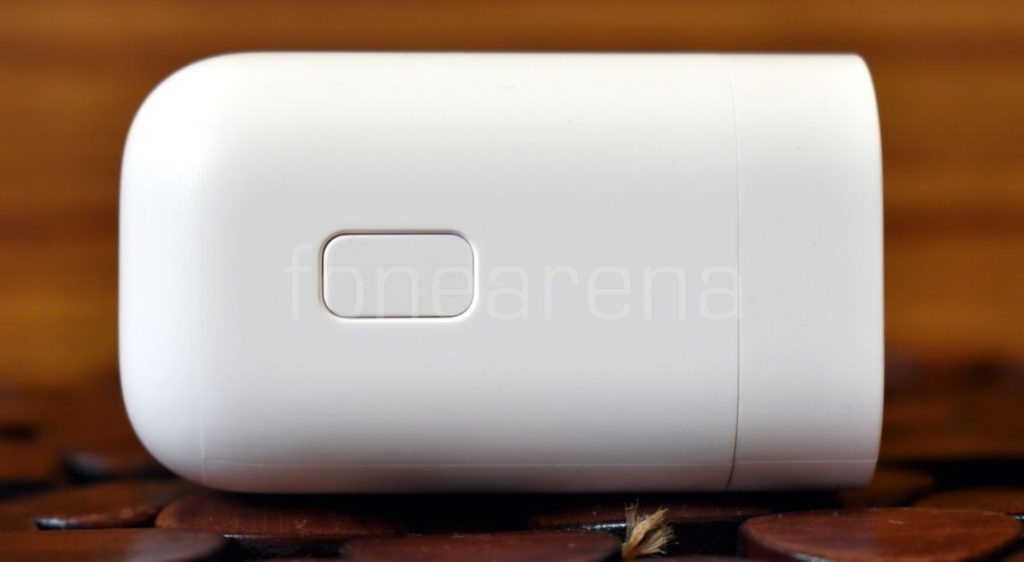 The pairing process for Mi AirDots Pro isn't much of a task, simply press the button on the right side of the case for 2-3 seconds, after which the LED on the case should start blinking, this means that AirDots Pro is now ready to be paired to a device. Open the case and search for a new Bluetooth device, it shows up as Mi True Wireless Earphones, connect to it. As soon as the connection is established, the blinking LED should go off. You can take the earbuds out of the case and start using. I tested it with Redmi K20 Pro and Redmi Note 7 Pro and never faced any pairing related issue.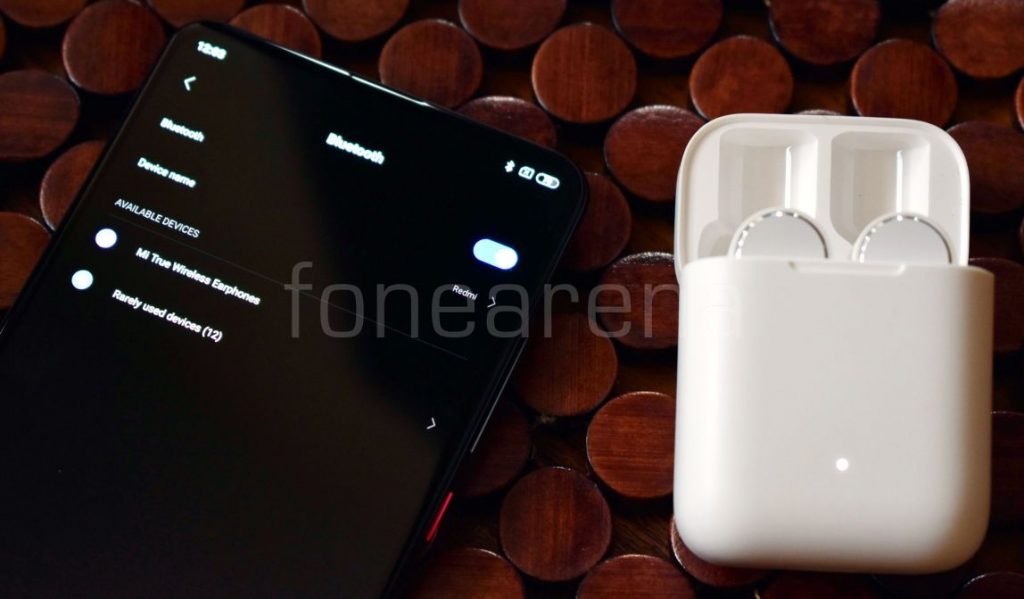 Both the earbuds have a touch-sensitive area on the outer surface, double-tap on right earbud works as a play/pause button, and double-tap on the left earbud can be used to summon voice assistant. Mi AirDots Pro can also be used to attend calls, double-tap on either of the earbud can be used to pick-up a call. A long tap can be used to activate active noise cancellation, both the earbuds feature a secondary noise cancellation mic. The music playback stops as soon as either of the earbuds is removed from the ear due to the presence of an infrared optical sensor on each earbud.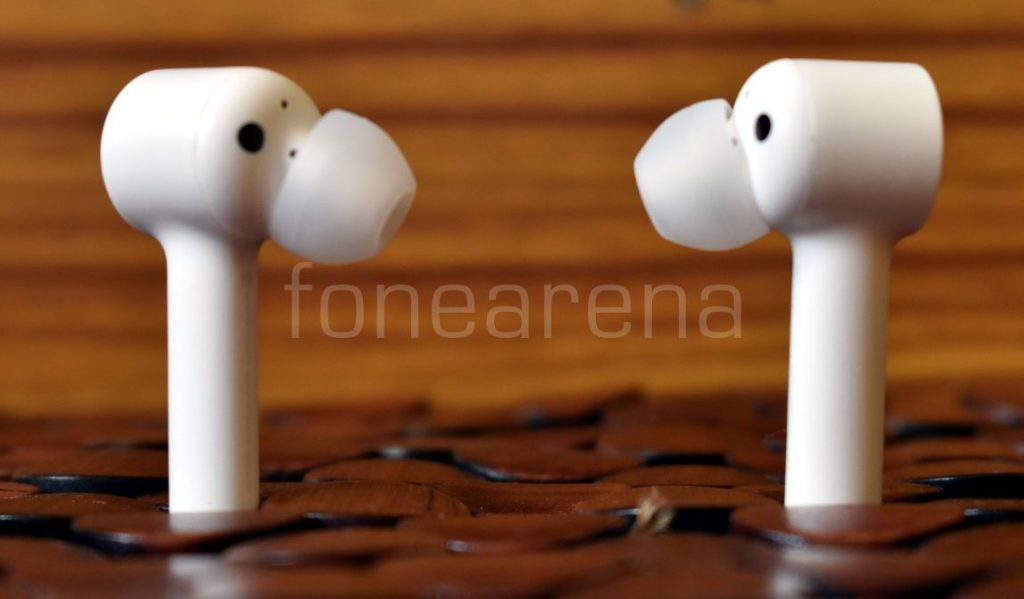 During our usage, we didn't enjoy the touchpad implementation for multiple reasons. First, the volume can't be adjusted by the earbuds and also songs can't be skipped, I had to reach my phone every time I wanted to adjust the volume or change soundtrack. The other reason, the lack of English firmware, it runs on Chinese firmware so you get voice feedback in Chinese when you get a call or activate active noise cancellation. We did not face any latency issues with Mi AirDots Pro.
Audio Quality and Call Performance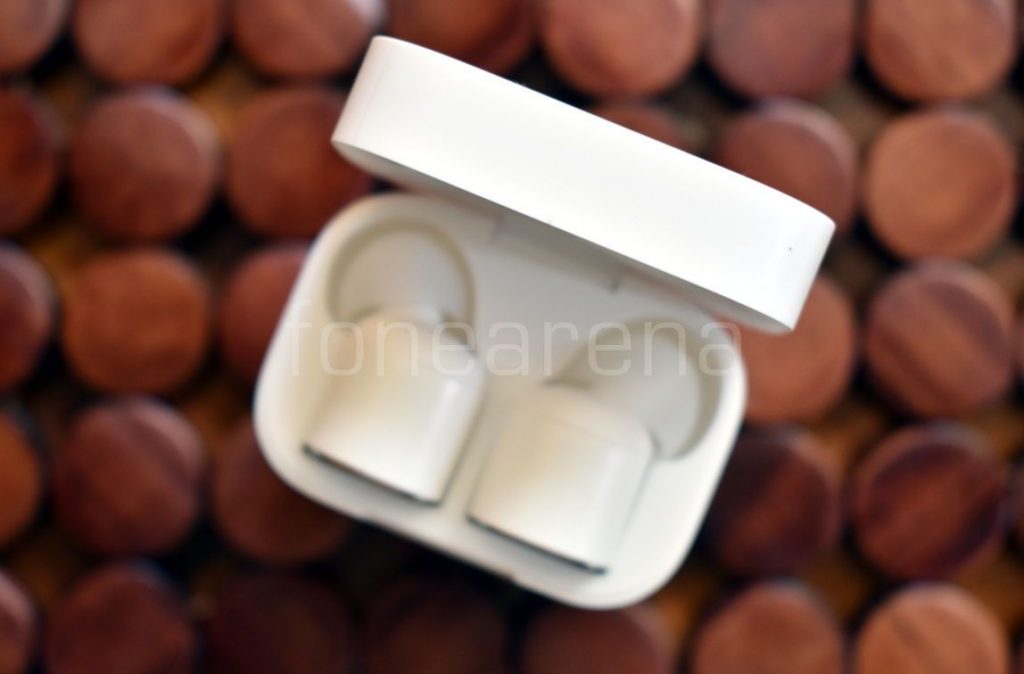 The Mi AirDots Pro packs a 7mm NdFeb magnet with titanium-plated diaphragm dynamic driver unit to provide a wide sound field. The Mi AirDots Pro can transfer sound by using AAC Bluetooth codec only and lacks high-quality aptX codec support. Moving on to the sound quality, we have no complaints whatsoever. The AAC codec helps in preserving the original sound. The bass was good and it handles the treble quite well even on higher volume.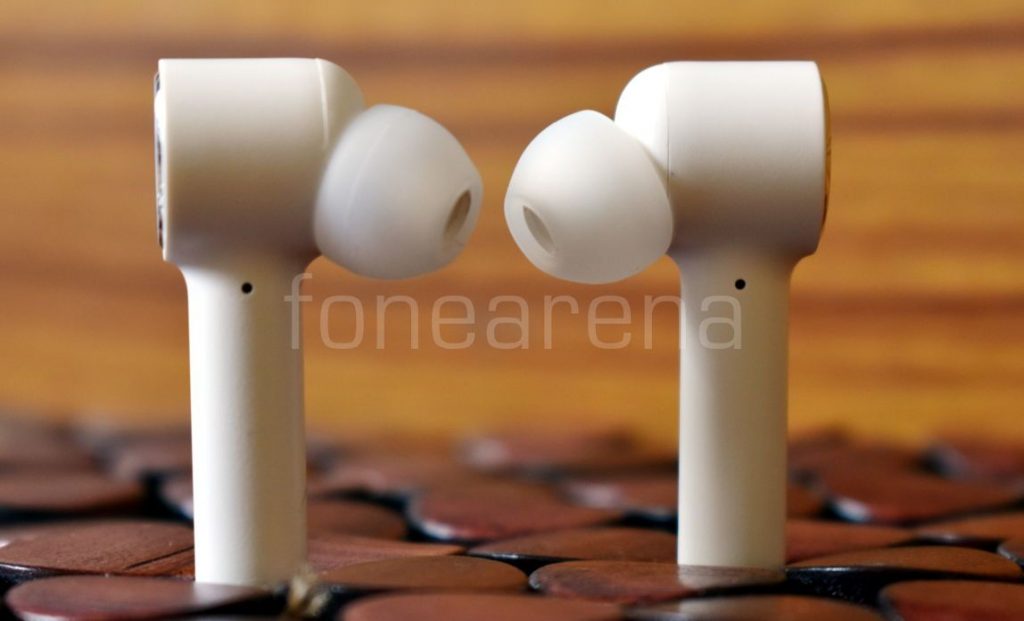 Interestingly, both the left and right earbuds can function freely thus providing a hassle-free sound experience. In case, if the user removes any single earbud from the ear, the second one will work in unilateral mode as well. The headset has a tiny microphone which is good in most cases, but it doesn't pick up your voice clearly when you are in a crowded, noisy environment.
Battery Life
Mi AirDots Pro packs a 100 mAh battery, the company claims a battery life of 3 hours, the case also works as a charging dock and with the case you can expect up to 10 hours of battery life from Mi AirDots Pro. During our testing, we found the battery life similar to the company claims but with 70% volume, the battery takes a hit when you turn on active noise cancellation. You can also see the battery life of the earbuds in the status bar of your smartphone in case your device runs on Android 8.1 or later version of Android.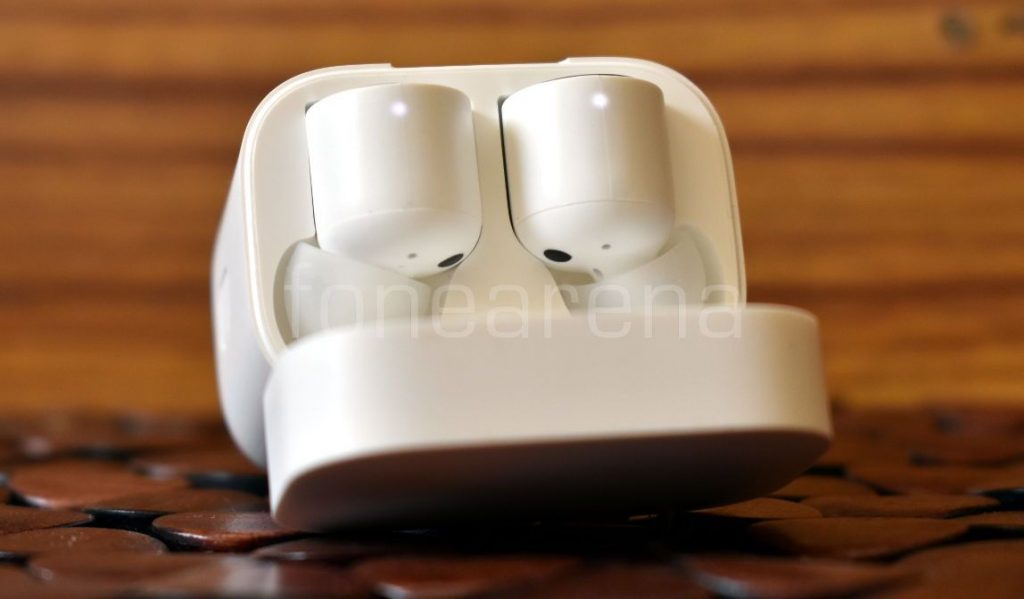 The earbuds start charging via magnetic pins as soon as they're kept in the case, the earbuds take about 1 hour to get fully charged from 0-100. The earbuds can last up to 70 minutes depending on the volume level on a 10-minute charge, due to the fast charging support.
Both the earbuds feature a LED indicator to notify the user about the charging, the LED on each earbud glows in white color while charging and the LED goes off as soon as the earbud is charged fully.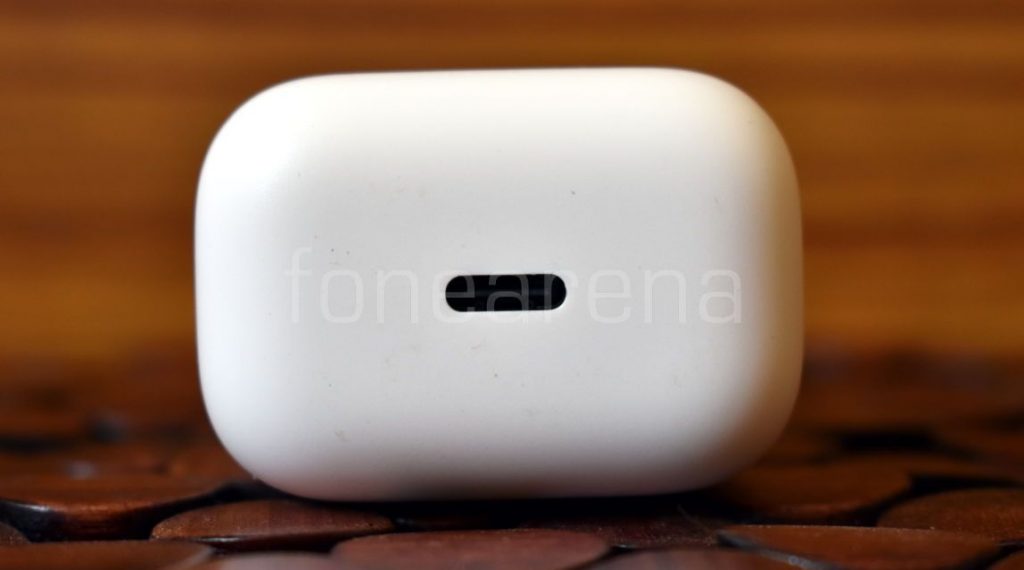 The charging case takes about 1 hour 40 minutes to get fully charged, it can be charged using a USB Type-C cable. An LED light can be found on the case as well, the LED glows in white color while charging and LED goes off as soon as the case is fully charged.
Overall, the battery life on the Mi AirDots Pro is good, you can listen to music for over 3 hours on a charge and when the batteries are drained, just drop the earbuds back in the charging case. Also, make sure to charge the case once in a couple of days.
Conclusion
Overall, the Mi AirDots Pro is a very good compact Bluetooth true wireless earbuds available in the market right now. It has a lightweight, compact design, offers good audio experience and good battery life as well.
Availability
Mi AirDots Pro is not available in India but Indian users can purchase it for about 4300 INR including custom charges, with a one-year warranty from ShareSave  (opens only on the app), Xiaomi's own cross-border e-commerce platform. 
Pros
Ease of pairing and connection
Google Assistant and Siri support
IPX4 water-resistant rating
Good audio quality
Active noise cancellation
Cons
Lacks high quality aptX or aptX HD codec.
Inability to adjust the volume and jump between tracks on the headset
The design may not be preferred by everyone
Unavailability in the most regions and Chinese firmware
Vigneshwar contributed to this review