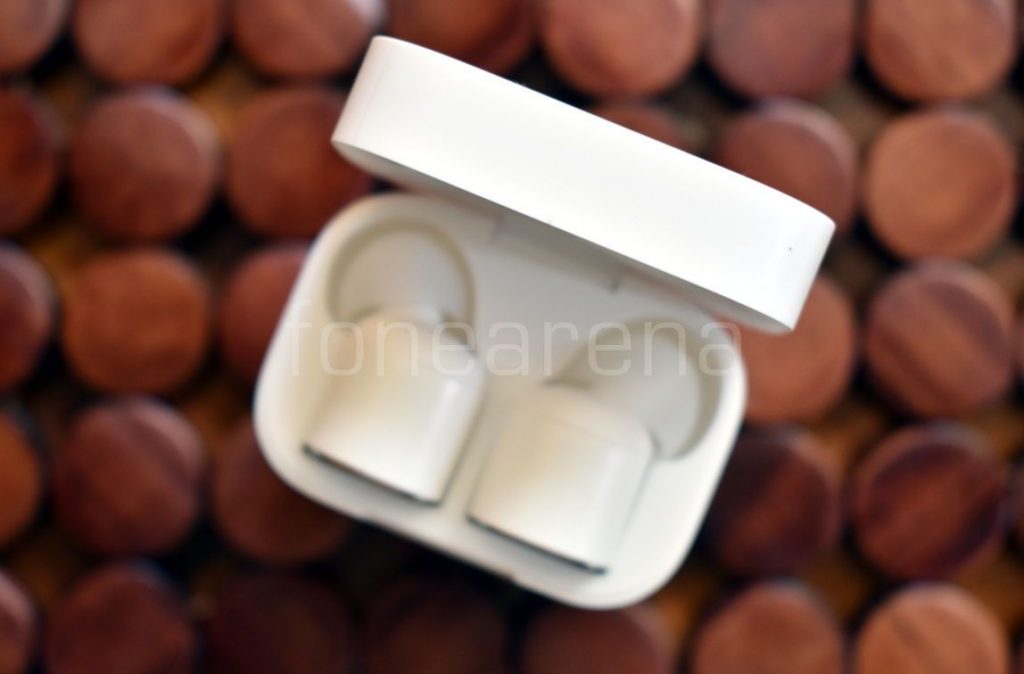 Xiaomi introduced Mi AirDots Pro, premium true wireless earphones for global markets back in June. The Mi AirDots Pro offers up to 10 hours of music playback, packs a 7mm dynamic driver unit and support active noise cancellation, we recently bought a unit from ShareSave which is Xiaomi's own cross-border e-commerce platform, and here is the unboxing and first impressions of Mi AirDots Pro.
Box Contents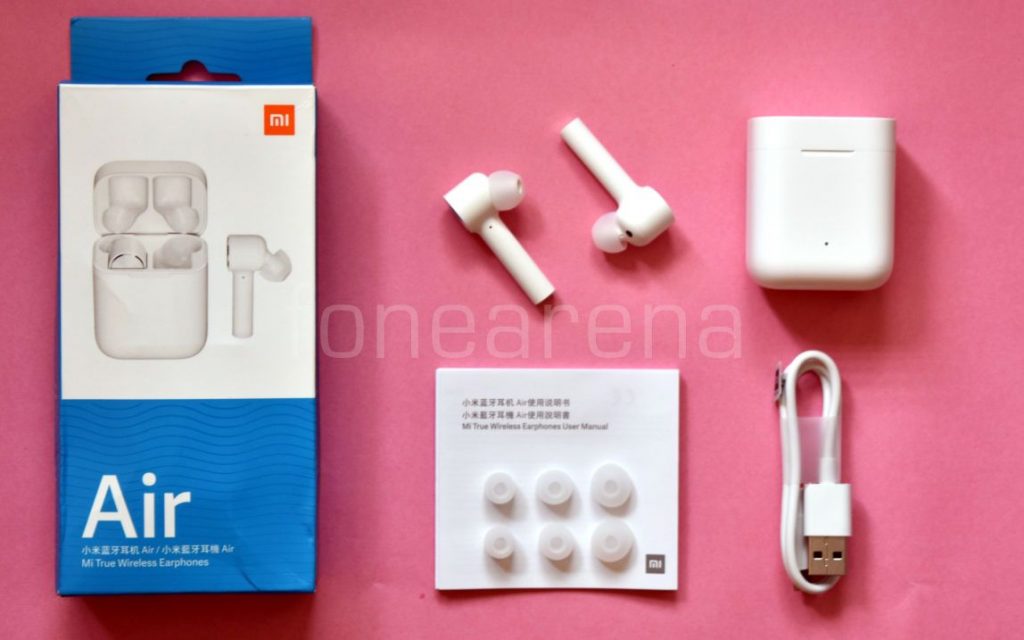 Mi AirDots Pro with the charging case
USB Type-C cable
Extra ear-tips
User guide
Design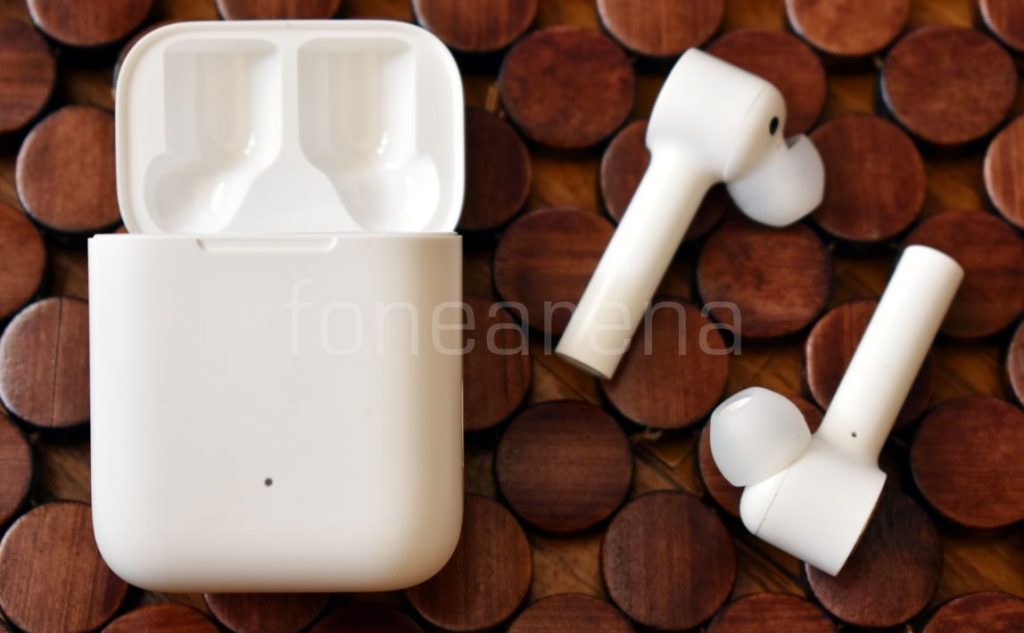 At first sight, you will notice that Mi AirDots Pro draws inspiration from Apple Airpods, similar to other Xiaomi eco-system products, you get a minimal design. Mi AirDots Pro comes with a case which is made up of plastic, the earbuds are also made up of plastic, due to which it is lightweight and each earbud weighs just 5.8 grams, even with the case, the total weight of the package is less than 60 gram. Mi AirDots Pro is available only in white color, and hence get dirty easily but it features IPX4 water-resistant rating.
The earbuds do not feature any branding but Mi branding along with product and charging information can be found on the backside of the case. The earbuds are held via magnetic pins inside the case, similar to Mi AirDots, the Pro variant also feature an in-ear design and come with sets of extra ear-tips.
Connectivity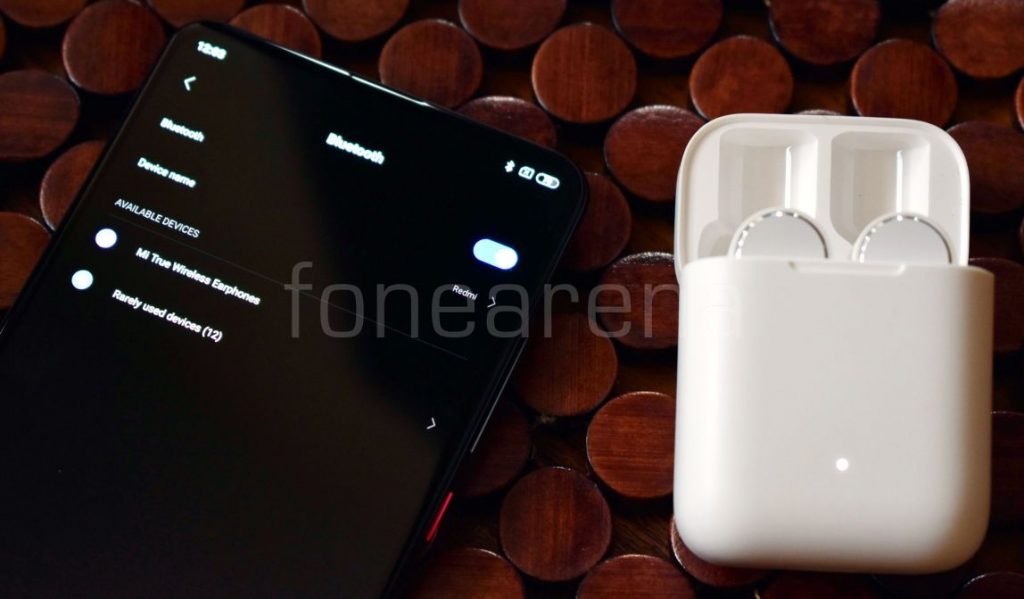 Mi AirDots Pro comes with Bluetooth 4.2 support and has a connection range of around 10 meters. You don't even need to take out the earbuds to connect with a device, AirDots Pro gets connected to a device as soon as the case is opened. The Mi AirDots Pro features a 7mm dynamic speaker unit that produces a wide sound field and three equalized natural frequencies, the Mi AirDots Pro comes with AAC Bluetooth Codec support.
Controls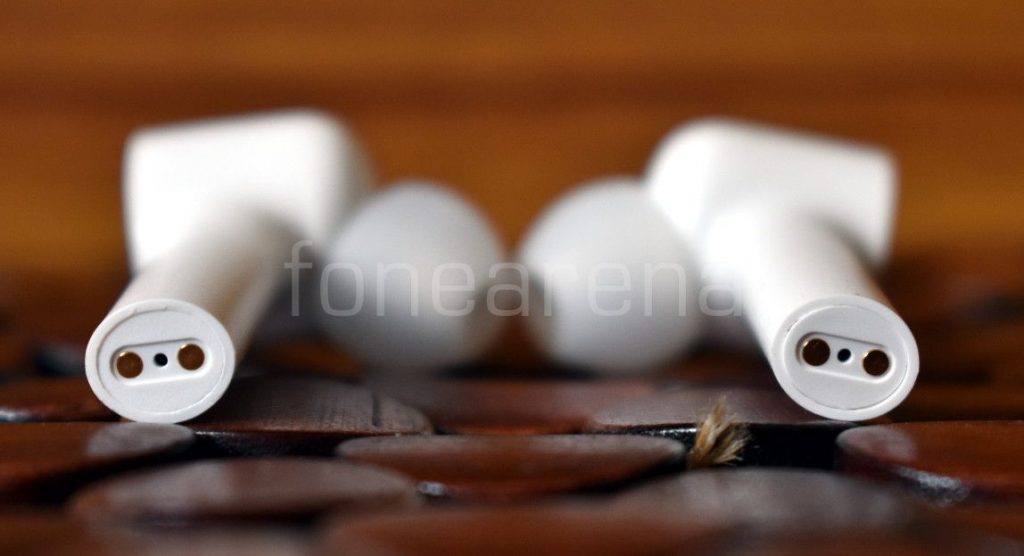 Both the earbuds have a touch-sensitive area on the outer surface, double-tap on right earbud works as a play/pause button, and double-tap on the left earbud can be used to summon voice assistant. Mi AirDots Pro can also be used to attend calls, double-tap on either of the earbud can be used to pick-up a call.
A long tap can be used to activate active noise cancellation, both the earbuds feature a secondary noise cancellation mic. The music playback stops as soon as any of the earbuds is removed from the ear due to the presence of an infrared optical sensor on each earbud.
Battery Life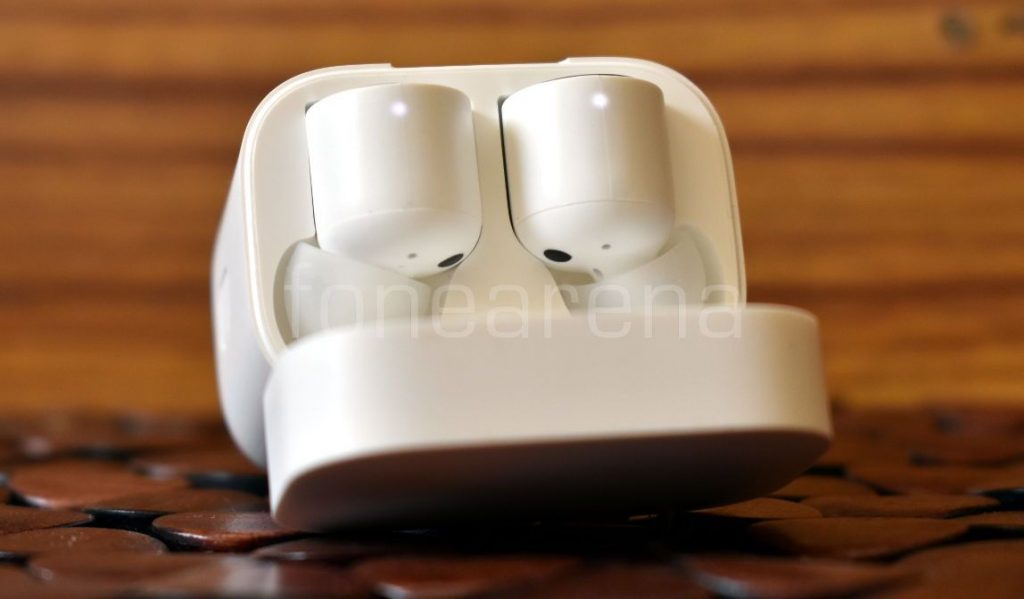 Mi AirDots Pro packs a 100 mAh battery, the company claims a battery life of 3 hours, the case also works as a charging dock and with the case you can expect up to 10 hours of battery life from Mi AirDots Pro. The earbuds start charging via magnetic pins as soon as they're kept in the case, both the earbuds feature a white LED indicator to notify the user about the charging.
The company claims a charging time of 1 hour, the earbuds can last for 70 minutes on a 10-minute charge, thanks to the fast charging support. The Mi AirDots case can be charged using a USB Type-C cable, and a white LED indicator can be found on the case as well.
Price and Availability
The Mi AirDots Pro is priced at €79.99 (US$ 80 / Rs. 6,280 approx.) but is not available in India. It can be purchased from ShareSave (Opens only on the app) for around 4100 INR including custom charges, ShareSave also offers a 1-year official warranty on Mi AirDots Pro. We will bring the complete review of the Mi AirDots Pro soon.