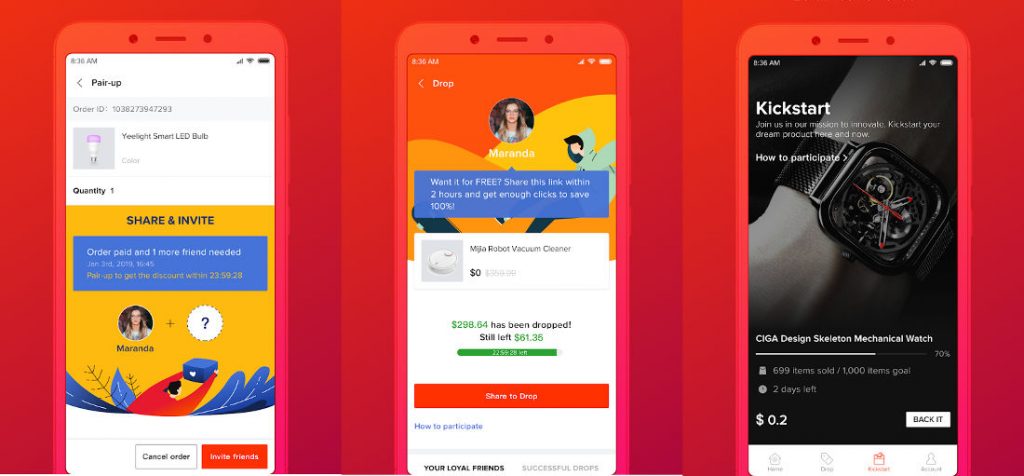 Xiaomi has launched ShareSave, the company's new cross-border e-commerce platform starting from India. This will help users outside of China to purchase ecosystem products that have only been available within China. The platform offers a comprehensive selection of the products that are crafted by Xiaomi's ecosystem companies, including mobile peripherals, smart hardware and lifestyle products.
It also promises full local support, such as after-sales services and delivery right to their doorstep at honest prices. Some products available on ShareSave are Mi x Wiha Precision Screwdriver, Yeelight LED Light Bulb (Color), Soocas Sonic Electric Toothbrush X1 Lite etc. with more to follow.
Xiaomi ShareSave offers
Pair-up – Buy with a friend to get an exclusive discount for both.
Drop – Up to 100% price drop when enough friends and family join the drop group.
Kickstart – Contribute $0.2 to back your favorite products and get up to 10 times the reward.
The ShareSave is now available from the Google Play Store for users in India and the company plans to expand to other markets in the future.