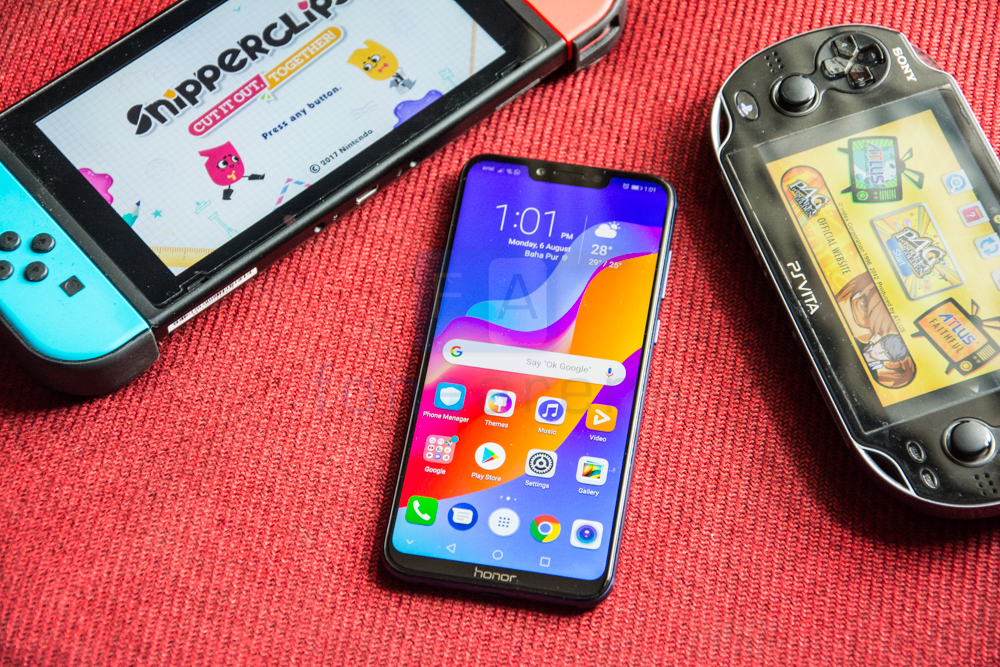 HUAWEI's HONOR brand today announced that it has started rolling out EMIUI 9.1 update in India, after rolling it out HUAWEI P20 Lite  last month. This brings new features including better UI Design, Gesture Based Navigation, GPU Turbo 3.0, all-new EROFS (Extendable Read-Only File System) and Advanced Battery management among other features. These phones got EMIUI 9.0 along with Android Pie earlier this year.
The GPU Turbo 3.0 allows mobile gamers to experience the ultimate gaming experience with high frame rate, high graphics quality and a long battery life. Additionally, it supports 25 games globally including PUBG, ASPHALT 9, NBA 2K19, Mobile Legends, Fortnite, FIFA Mobile and Modern Combat 5. The upgrade for HONOR Play also includes Huawei Vlog, which allows users to customize music and special effect settings for Spotlight Reel, Highlights, Portrait, as well as slow-motion and fast-motion videos, Video ringtones, etc.
Android 9 update further enriches a unique blend of innovation, modern technology and comfort for a faster, fluid and easy to use operating system. It enhances the user experience in their everyday activities and make their lives easier, with significant improvements in terms of security, AI-driven smart life features, navigation and usability. Users now will have an option to intuitively control their device with simple swipes instead of clicking on buttons.
The Android Pie EMUI 9.1 update for the HONOR PLAY and HONOR 8X are rolling out gradually in batches starting this week, so it might take some time to reach your phone.
New features in EMUI 9.1 update

More Speed, More Space with EROFS

The new file system offers improved disk performance and speed and at the same time helps in saving the disk space. The EROFS file system can increase the random read speed on an average by 20% and up to 200% while also saving more than 2GB of system storage. The new file system will also ensure higher response rate when it comes to reading file such as documents, music or videos. It will also help while launching a large app including a game; the startup speed will be faster and takes less time.

Get Your Game On

The GPU 3.0 feature energizes gaming performance without exorbitantly snacking on the battery. The benefits include a smooth and seamless experience and improved battery performance while gaming. GPU Turbo 3.0 cuts down on SoC power consumption by 10% and optimizes the performance of the underlying system to provide a seamless gaming experience. Besides faster touch response and lower energy consumption, GPU Turbo reduces frame drops and results in a higher average frame rate compared to when the feature is switched off. Furthermore, GPU Turbo 3.0 supports number of Android game titles which are optimised for it

Easily Share Highlight Videos

HUAWEI Vlog has new features and effects that are perfect tools for easy editing and you can share with one-click. The Highlight videos are automatically edited with dramatic filters and gives you the option to apply special speed effects and unique background music. Your cherished videos can be transformed into a personal cinematic masterpiece.