Update: August 1, 2019 — Ather today confirmed that the Ather 450 will cost Rs. 1,22,224 on road in Chennai after GST revision from 12% to 5% on electric vehicles that comes in effect from today. In Bengaluru it will cost Rs. 1,13,715.
Revised #GST on #EVs as proposed by @GST_Council kicks-in from today. As always we have passed on the full benefit to the end customer. Our website now reflects the new price for the #Ather450 in both #Bengaluru & #Chennai. Another major leap towards an inevitable electric future pic.twitter.com/qYtlBaphI7

— Ather Energy (@atherenergy) August 1, 2019
Update: July 9, 2019 — At the press event today Ather said that the Ather 450 is expected to cost Rs. 1,22,416 on road in Chennai after GST revision from 12% to 5% on electric vehicles, proposed in the Union Budget 2019. It has also opened pre-orders for everyone today, but the batch 1 with September delivery is sold out already. Those who pre-book now, will get it delivered in November or December, 2019.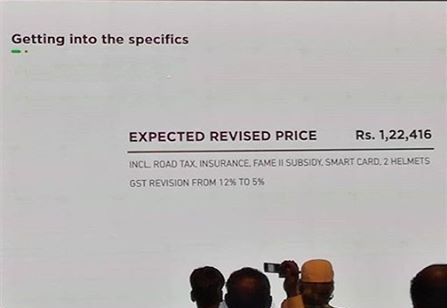 Earlier: Ather Energy already announced that it will launch the Ather 450 Electric scooter in Chennai, after Bengaluru last year. Few days back the company confirmed that it will be available for pre-order on 8th July for those who already registered interest, and on 9th July for other. On 6th and 7th July Ather is holding an exclusive event for pre-order interest folks who can meet the Ather Team, Ather 450 owners from Bengaluru and also Test ride the Ather 450, before pre-orders open and even before Ather Space opens. Today the company confirmed the price of the scooter for Chennai.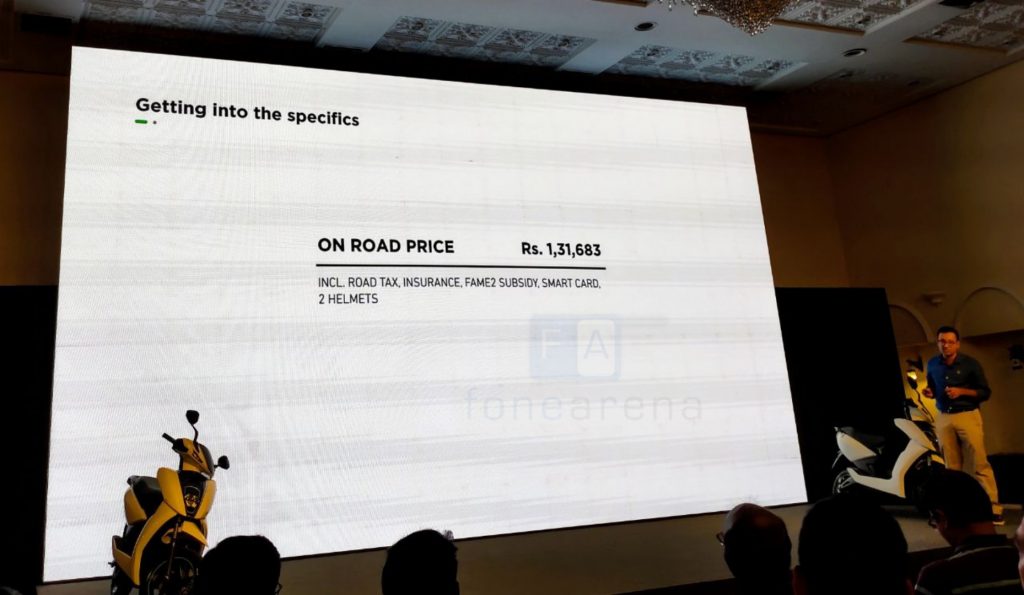 The Ather 450 is priced at Rs. 1,31,683 on road in Chennai that includes FAME II subsidy of Rs. 27,000 (up from ₹22,000 under FAME I), 12% GST, road tax, smart card fee, registration card, insurance and two helmets. This is more than the price in Bengaluru, which is due to additional taxes. The company said that if there is any change in price due to GST reduction proposed in the Union Budget 2019 this week, the price might be reduced.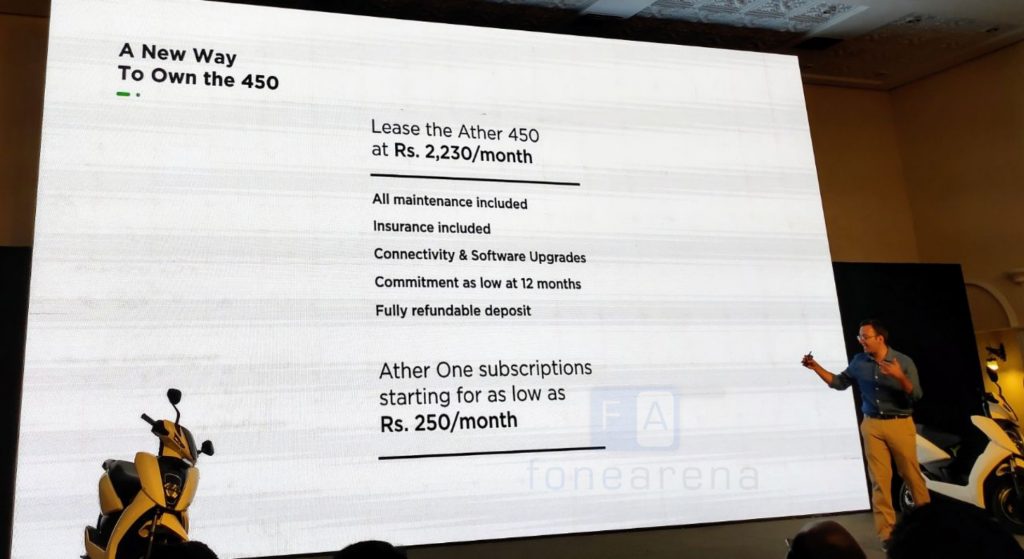 It is also available on lease with a refundable deposit and commitment as low as 12 months.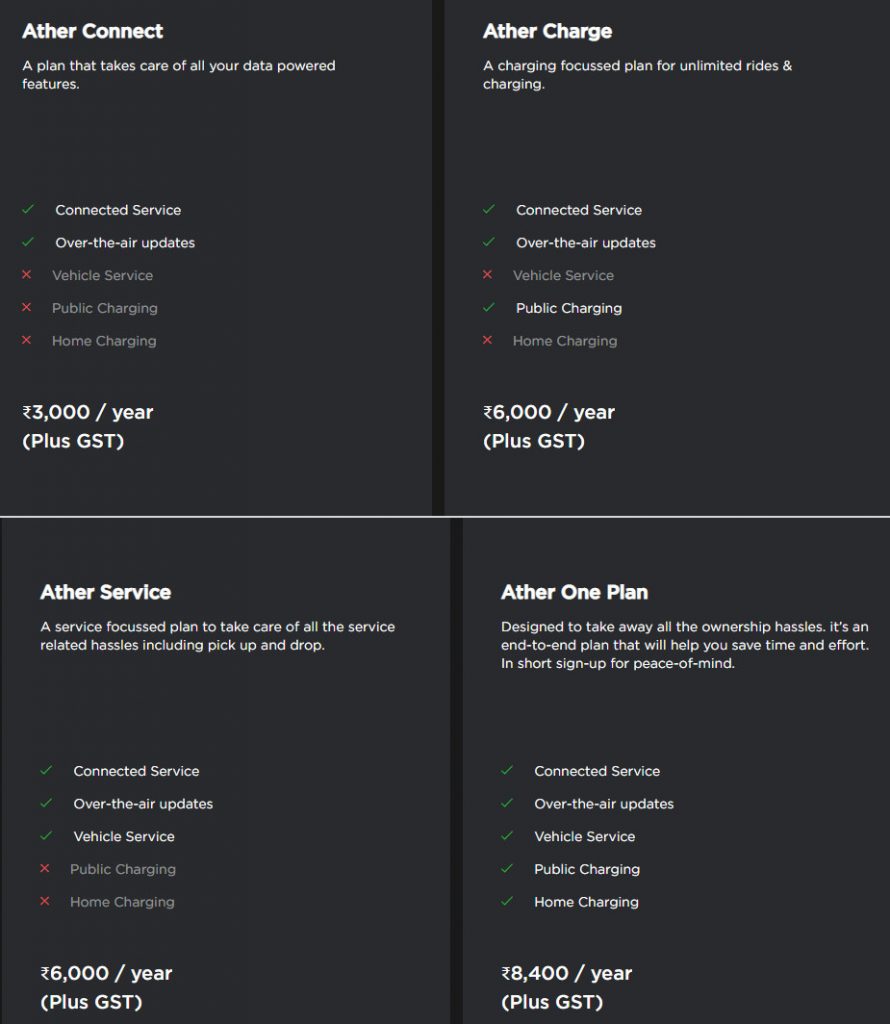 Ather One subscriptions begin for as low as Rs.250 per month.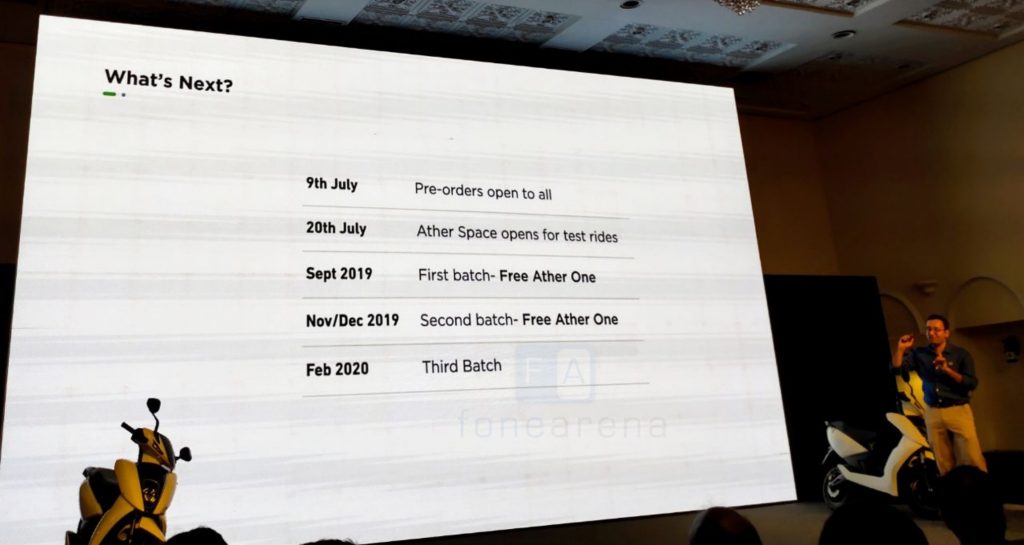 The company has started pre-orders at the Chennai event today for those who had already registered pre-order interest, others can pre-order from July 9th on atherenergy.com. First batch of deliveries begin this September 2019 and the second batch will roll out in November-December period. Both the batches get one year Ather One subscription for free. Third batch deliveries will begin February 2020. Ather did not reveal the number of units they plan to deliver for each batch.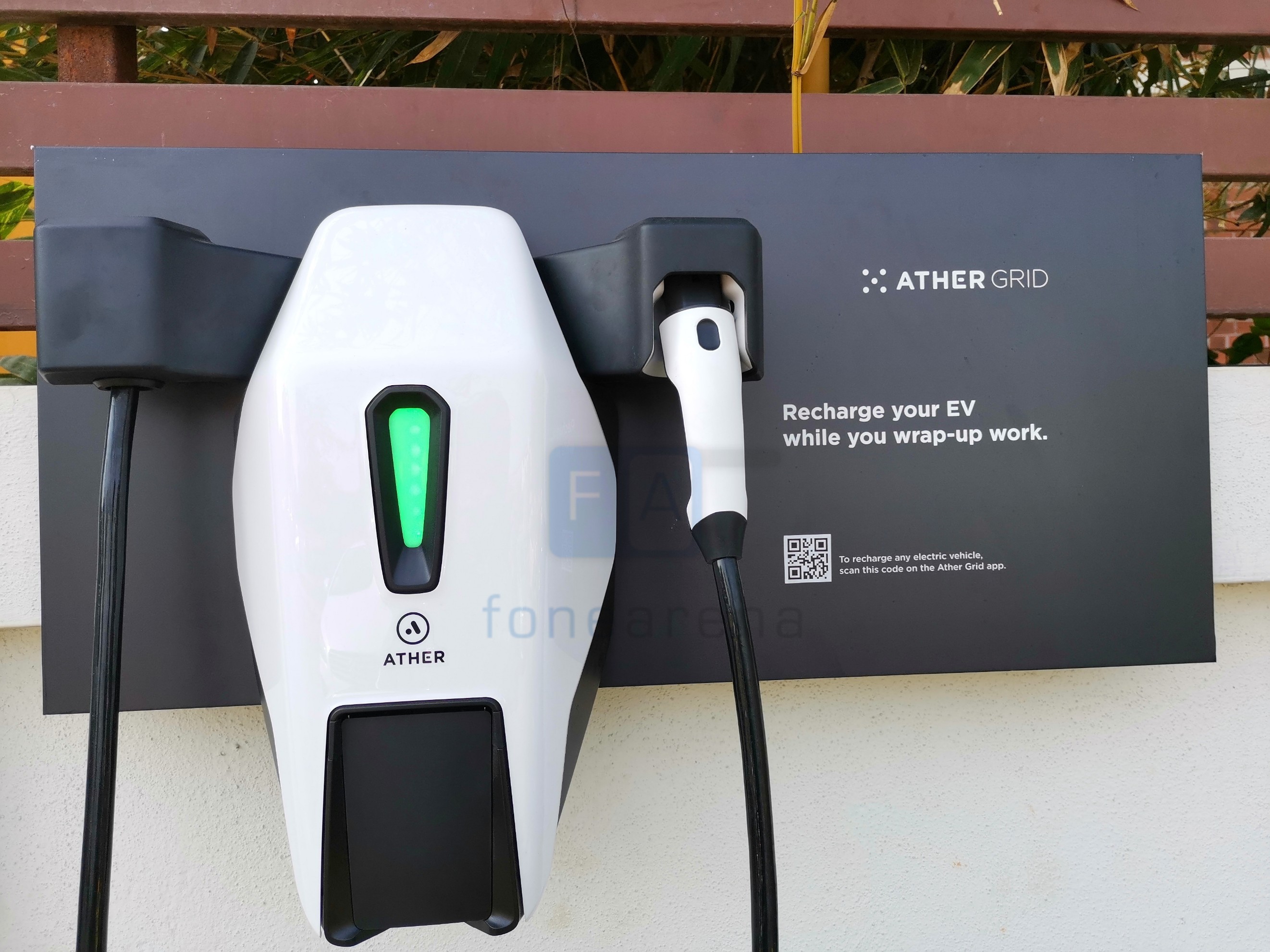 The company has already set up charging points at 10 locations in Chennai that includes Forum Vijaya Mall, AtWorks Guindy, Bikes & Burgers, CocoJaunt 172, and more places. It plans on setting-up a network 40-45 charging points by the end of 2019 across Chennai, and plans to expand the network and set-up charging points at 6500 EV charging Points in 30 cities by 2023.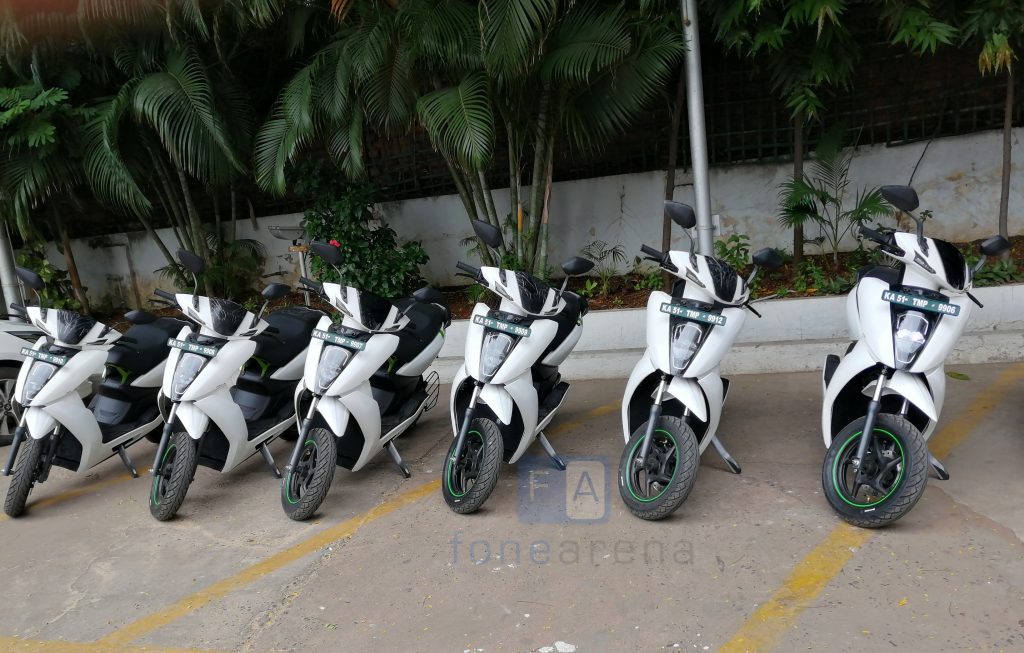 The Ather 450 is designed for city riding conditions, comes with a top speed of 80 km/hr, a range of 75 km and one of the quickest accelerations of 3.9 seconds from 0-40 km/hr in the scooter category.
With inputs from Manoj