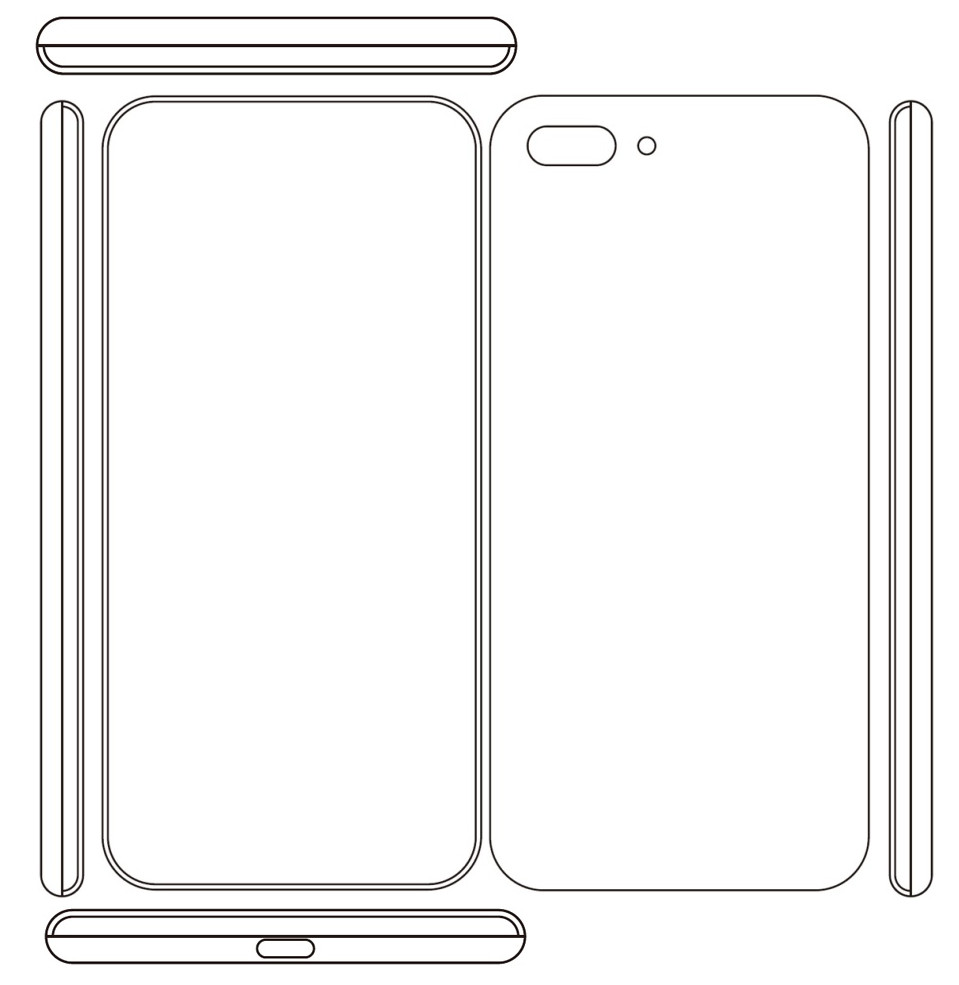 Xiaomi's new design patent was published in the Global Design Database of the WIPO (World Intellectual Property Office) on February 5th. The patent hints at a full-screen smartphone with a dual camera on the back. Furthermore, the display features a rounded off corners on all four sides.

Much like the Samsung S-series flagships, the edges are slightly curved including the top and bottom. There is no button on the device, there's only a USB Type-C connection. There is no chin at the top and bottom, meaning the selfie snapper must be placed within the display, just like the fingerprint scanner. With Xiaomi acquiring Meitu selfie app maker back in 2018, the company would definitely bundle selfie specific features.
When and whether Xiaomi would introduce this futuristic phone with no buttons and all-screen design is unclear at the moment. But with Vivo and Meizu introducing similar no button smartphone, Xiaomi wouldn't delay the launch much longer. Apart from no button phone, Xiaomi is also working on its foldable smartphone which surfaced in the hands-on video a while back. It is likely that Xiaomi would reveal more about the phone at the MWC 2019 event. In addition, the company might introduce its first 5G smartphone, it is a 5G variant of the Mi Mix 3.