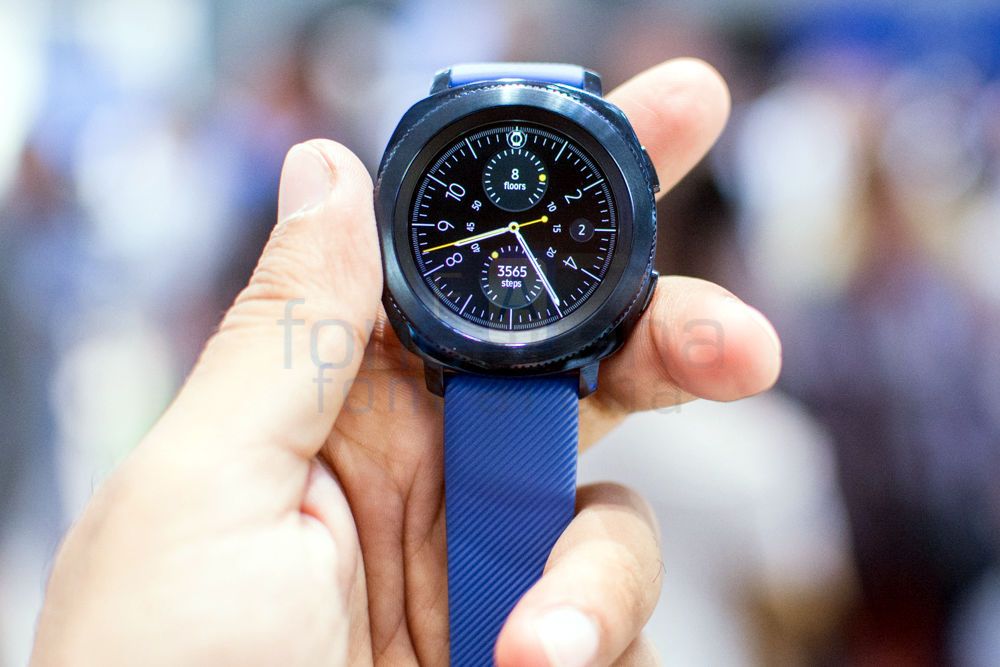 Samsung is known to be working on Gear Sport successor codenamed Pulse. The upcoming Galaxy Watch Active smartwatch which is expected to be its name said to skip the company's bezel ring and Samsung has also reduced the display size.
The Galaxy Watch Active will feature a 1.1-inch AMOLED display with a resolution of 360×360 pixels. With removed bezel ring and small display, it is confusing since Samsung wants users to adapt to touch interactions on such a tiny display. Thanks to the reduced display size, the company has also reduced the battery to 236mAh compared to 300mAh battery on the Gear Sport.
Since there is only one mode; SM-R500 is in works, there's no larger model with a bigger display or battery. That's not surprising as even the Gear Sport had just one variant. Speaking of batteries, the Galaxy Watch Active will come with a redesigned Charger; it is a small pad now, so the watch will sit on it horizontally instead of at a 90-degree angle. This is more convenient and consistent, as the watch needs to be placed on a flat surface to use its reverse wireless charging feature.
The Galaxy Watch Active will be water-resistant up to 50 meters. Other specs include a dual-core Exynos 9110 chipset, 4GB of storage, Bluetooth 4.2, NFC, and Wi-Fi connectivity. it runs on Tizen (version 4.0.0.3) and will introduce support for Bixby Reminders to Samsung's smartwatch lineup. Since these are rumors and leaks, they might or might not turn out to be true. The Galaxy Watch Active is expected to make an appearance with the Galaxy S10 on February 20, so there's not a lot of time left before the official launch.