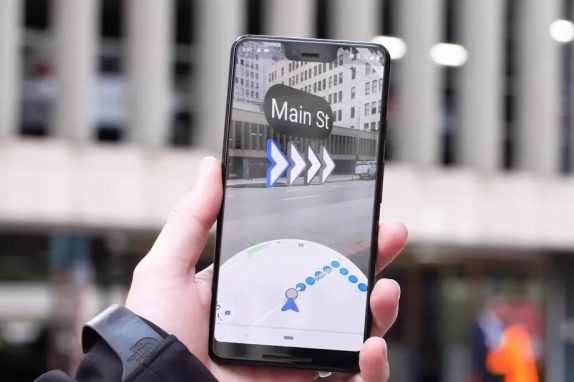 Google at the I/O developers conference had showcased the new augmented reality feature for Google Maps which is aimed at providing users with directions from your phone's camera in real-time. Though the company is still testing the feature, it is rolling out to a handful of users. 
Though it might not be users primary turn-by-turn option, it still is a step towards the right direction for Google and Maps platform. The app picks up the location via GPS, quite obviously and then uses Street View data to narrow it down to your exact location. Once the location is pinned down, it will display arrows and directions on the phone's screen. The app doesn't seem to let users use the camera persistently and insists you put down the phone after a short while and then displays a regular map interface.
In Google Maps, locations will feature a new "Start AR" button — alongside the traditional "Directions." The company has been experimenting with the user interface where users will follow a line on the map closely and that an animated guide will keep them glued to the screen. However, the initial interface which is now rolling to a selected few users would change and the company didn't mention any roll out a schedule yet. It will be available to "a few local guides" soon and will roll out to everyone once Google is satisfied with the final version.