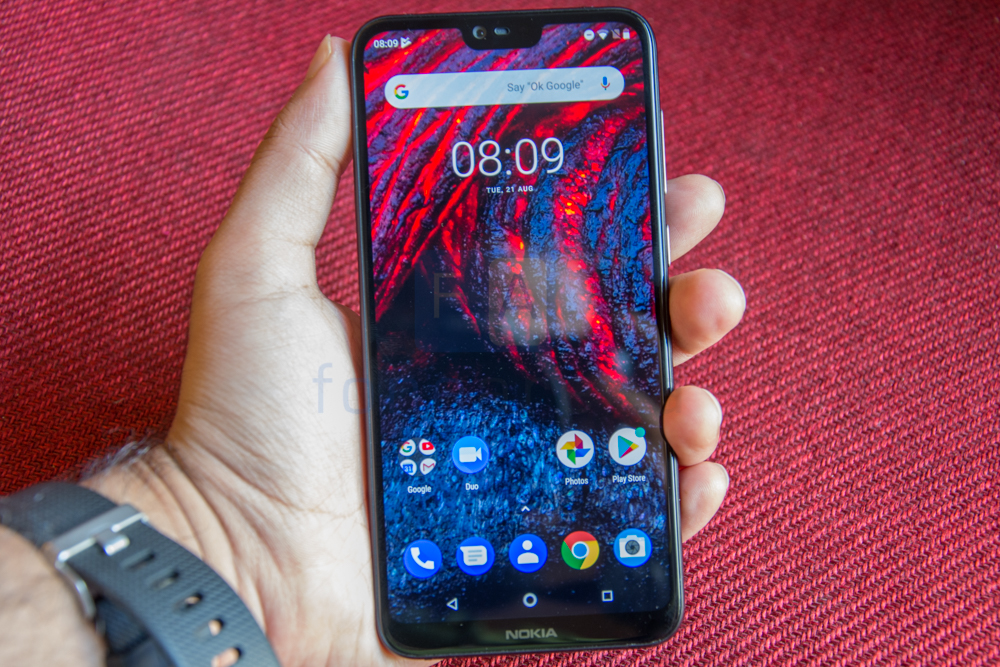 Update: Some Nokia 5.1 Plus users have also reported a similar issue with the USB Type-C port. Hope the company looks into the issue.
A Nokia 5.1 user on Nokia phones Community, said:
Anyone facing this loose charging port problem? Like me?
Its been only 3 months and cable wiggles a lot while charging and does not even charge if there's a slight moment!
I even tried to use other cables but no use…mbl won't charge!
Another user said that Nokia service center charged him Rs. 1200 to replace the port saying it is liquid damage due to moisture entry, even though the phone was never near liquid.
@FoneArena I have the same problem with my Nokia 5.1 plus https://t.co/ktKhRMbYnD

— Vedant (@vedvaghela) February 5, 2019
HMD Global launched the  Nokia 6.1 Plus, the global version of the Nokia X6 smartphone back in August 2018 in India. The smartphone features a 5.8-inch FHD+ display with a notch and 19:9 aspect ratio, 16-megapixel rear camera with RGB sensor, 5-megapixel secondary rear camera with a monochrome sensor, AI portrait and a 16-megapixel front camera with AI selfies. Under the hood, it packs Qualcomm Snapdragon 636 with 4GB of RAM, the same processor that powers Redmi Note 6 Pro, Redmi Note 5 Pro, Asus Zenfone Max Pro M1 and others.
Nokia 6.1 Plus was the only phone in the above-mentioned list to feature a USB Type-C port but now users are reporting that they are facing issues with the charging port. The issue was brought to our notice by one of the friend who is using a Nokia 6.1 Plus as a primary device. On visiting Nokia phones Community, we found more users facing the same issue. A user posted,
Charging gets connected and disconnected on its own. The phone is new and I insert only Type – C OTG and charging cable that's all. I maintain my one well. What should I do?
Another user says that he has been informed that it is a manufacturing defect,
I have submitted my phone at Nokia Care today and they informed me that it is a manufacturing defect and that there's a problem with the sub-port. They'll replace it. Unfortunately, they'll take about a month to get it repaired as the parts are not available currently and they have to order the parts. The servicing must have been instant or at least quicker.
Unfortunately, some users have been informed that it will take about a month to get it repaired. Another user says,
That's a manufacturing defect of the USB C port. My phone is also submitted at the service centre for the same reason. It's been a fortnight and they don't have the spare parts.
Do you own a Nokia 6.1 Plus or any other Nokia device? If yes, are you also facing an issue with the charging port? Do let us know in the comments below.