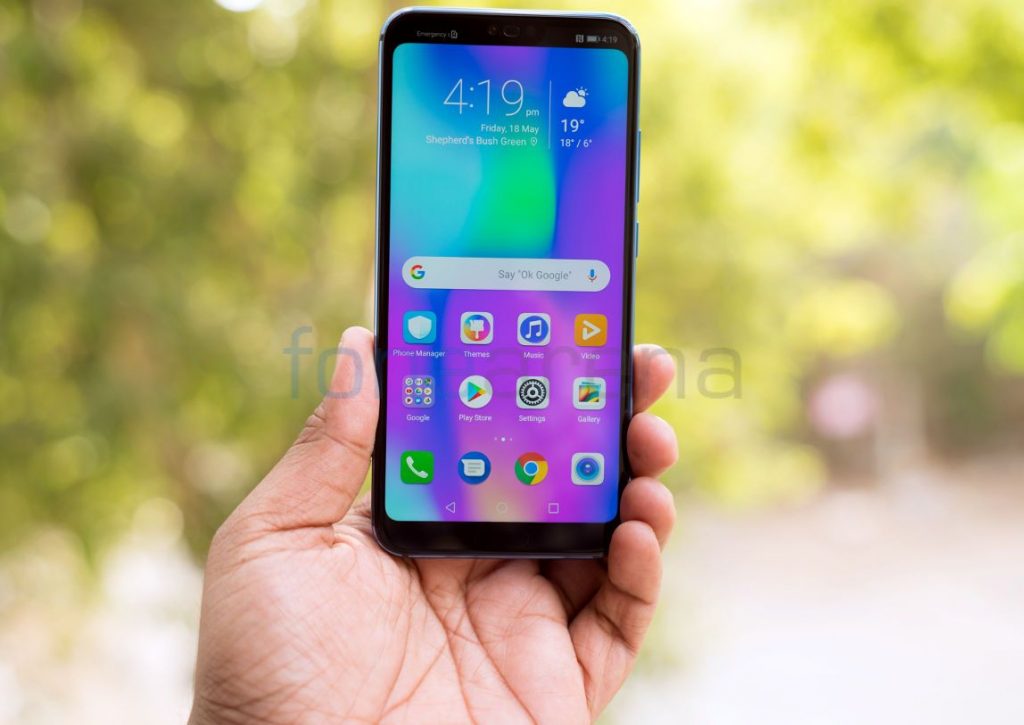 Past couple of years have marked  the rise in the mid-range flagship segment with the offerings from companies like Honor, Xiaomi and the OnePlus. These are the devices with few compromises yet offers an excellent experience at half the price of the flagships from Samsung, LG and Apple. Since India being an economic market, these devices are received well among masses and critic alike.
One such company that enjoyed warm receptions over the years in Indian market is undoubtedly Huawei's online brand Honor. Some devices like Honor 8, Huawei View 10, and even budget Honor 9 Lite mark major changes for Honor in terms of product design.
Not long ago, Honor launched its latest flagship device dubbed as Honor 10 sharing lots of aspects from Huawei P20 Pro. The Honor 10 is aimed at Sub 35k segment with some tried and tested elements, retaining their core philosophy yet with some compromises. We got the Honor 10 unit in Phantom Blue with 6GB RAM and 128GB on-board storage. Here's our take on it.
Unboxing
Display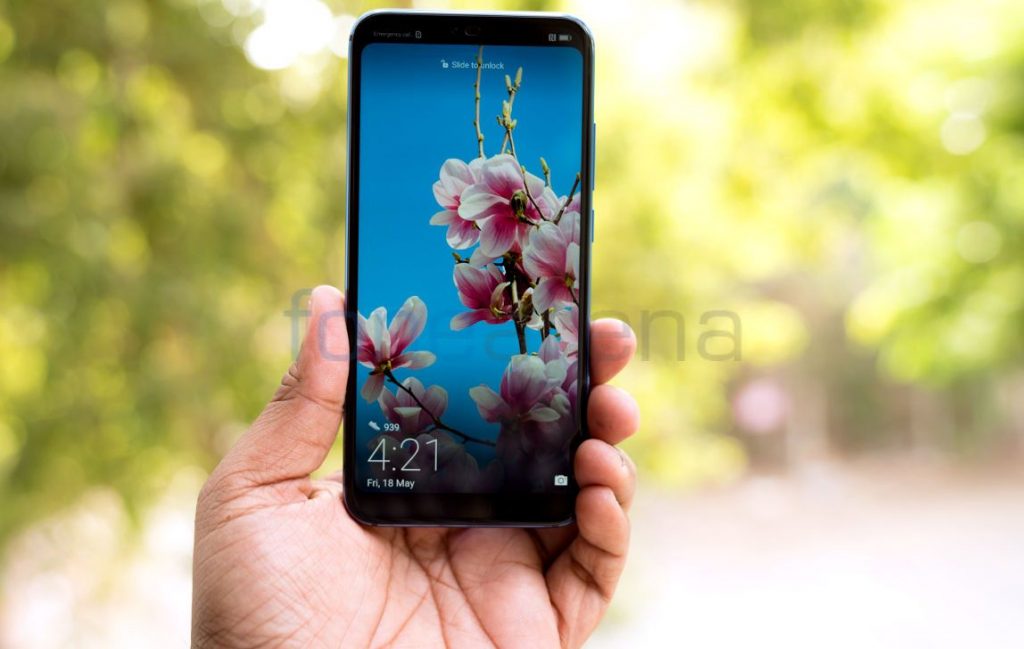 The Honor 10 sports a 5.84-inch (2240 x 1080 pixels) Full HD+ 2.5D curved glass, 19:9 aspect ratio with a pixel density of 432 ppi. It has 82.6% screen-to-body ratio, making it compact to hold. On top of that, there is no specific information about Corning Gorilla Glass protection as well. Like Huawei P20 series, the Honor 10 also has a notch on top. For your information, with Honor 10 you get a pre-applied TP Protective Film to protect the display from scratches.
Under display, Honor 10 has two different modes — Normal for accurate colors and Vivid for punchy colors. Under each mode, the user gets three different temperature presets for its display – Default, Warm and Color. These settings can be tweaked according to the user's preference. However, the device is shipped with the Vivid mode, default temperature out of the box. Keeping the technicalities out, the display offers excellent viewing angle, good contrast, sharp texts and decent sunlight readability.
In case, if you are not a fan of the notch, fortunately, you can turn it off by heading on to Settings -> Display -> Notch -> Hide Notch. Users can also change the Home screen style as per their preference, be it Standard or Drawer.
Furthermore, the Honor 10 enables the user manually select the resolution as well – HD+ and FHD+. If you are concerned about the battery life, turning on the 'Smart Resolution' toggle will solve your problem. In addition, users get lots of options including Eye comfort, Wallpaper, Full-screen display, View mode, Text size Text Style and much more.
Design and hardware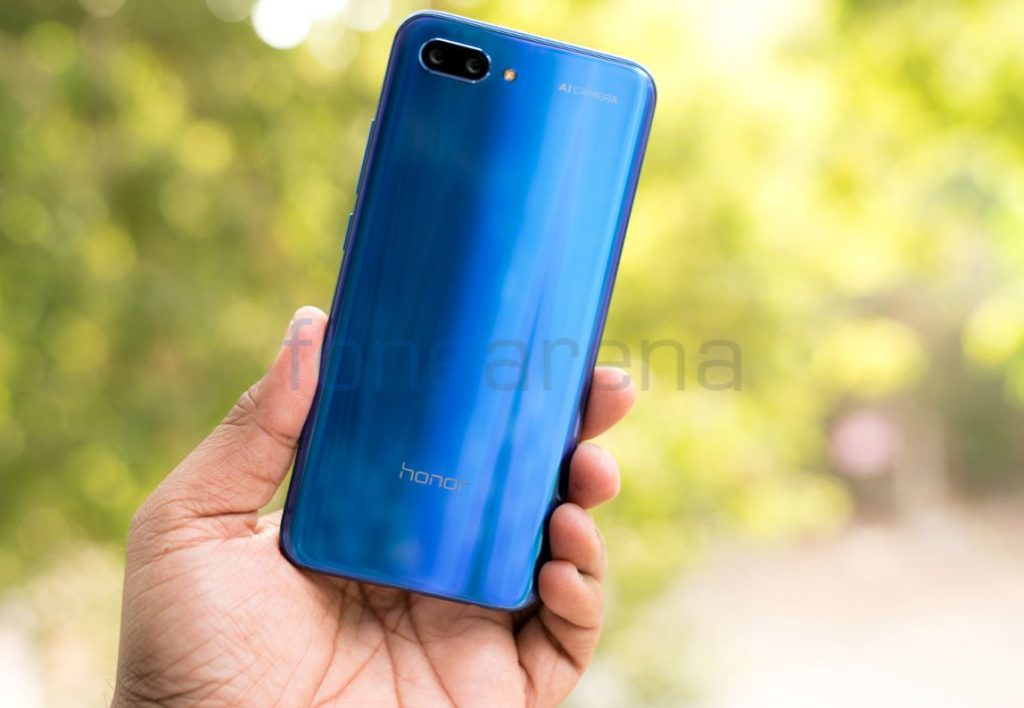 Moving on to the design, the Honor 10 comes with an all-glass body with a shiny matte finish-like metal frame sandwiched in between. In fact, this design creates a smooth and premium feel while handling the phone. The Phantom Blue and Phantom Green have an Aurora Glass Design that reflects vivid colors from every direction.
Upon using the device, I found the Honor 10 to be delicate, compact, comfortable to hold and easy to reach all the four corners with a single hand. On the other hand, the device is too slippery, attracts fingerprints and smudges like there is no tomorrow. Since we didn't receive a back case with our review unit, I was conscious all the time while using the device preventing from scratches or any other damages. However, it is not the case with the retail unit as the user will get TPU Protective Case and TP Protective Film bundled along.
Talking about the placement, the real estate on the front side is dominated by the display. Inside the notch, we have the earpiece, sensors (proximity and ambient light), notification LED and a 24-megapixel camera. It also has the Gyroscope and magnetic sensor or magnetometer for VR headset. The phone has an ultrasonic fingerprint sensor on the bezel below the display with a hardly visible marking when it's off.
The metal frame on the sides houses interactive elements including the Power button and the volume rockers on the right and the dual SIM slot (nano + nano) on the left.
Up top, we get a secondary microphone along with an infrared sensor, while at the bottom there is a 3.5mm audio, USB Type-C Port and the loudspeaker grill along with the primary microphone. In addition to it, there is a black antenna line present as well.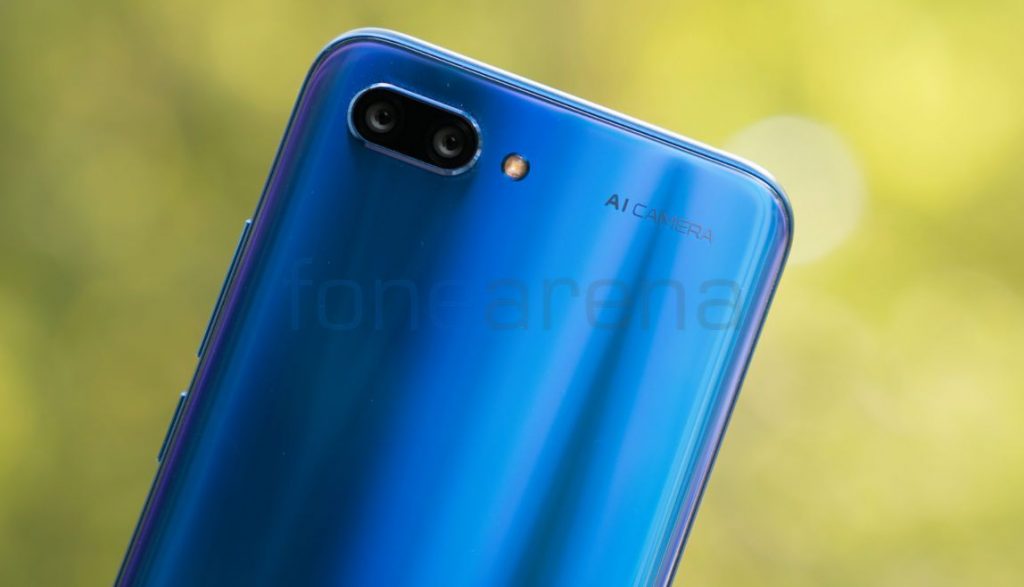 Flipping it back, we have the horizontally mounted dual camera module put together. Having said that, the camera protrudes a bit, but that's no longer a problem once you put on a case. Next to the camera module sits the LED flash. The rear bottom has an Honor branding as well.
Camera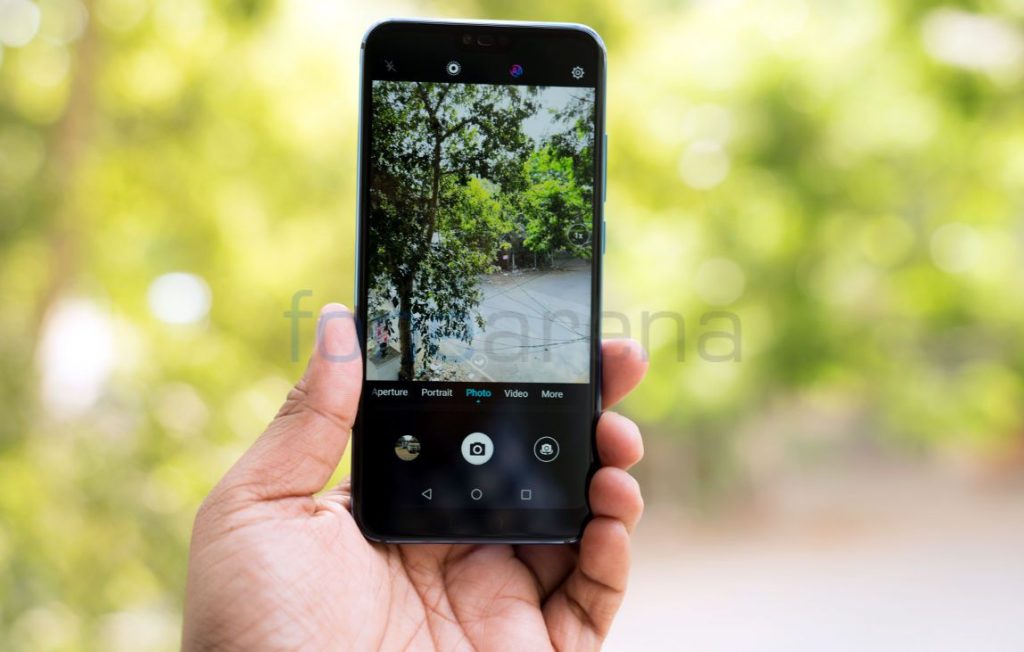 The Honor 10 comes with 16MP (RGB) primary camera, 24MP secondary (Monochrome) rear camera with LED flash, f/1.8 aperture and PDAF. While writing this review, we got a new update rolled out that added EIS to the camera functionalities. The front side of the device has a 24MP camera with f/2.0 aperture on board.
The top consists of toggle for flash, wide aperture mode, portrait mode, moving picture mode and camera option. Just above the shutter button, there is a strip, which when swiped selects various camera modes and it includes Aperture, Portrait, Photo, Video, AR lens and there is an option 'More.' Under that, we also get additional features including Pro, Slow-Mo, Night shot, Panorama, Monochrome, Light painting, Time Lapse, HDR, 3D Panorama, Filter and much more. Just like Honor View 10 and P20 Pro, it also comes with Artificial intelligence that's clever enough to recognize 22 different scenes as well. The camera has Master AI enabled by default, and users can turn it off just by a tap.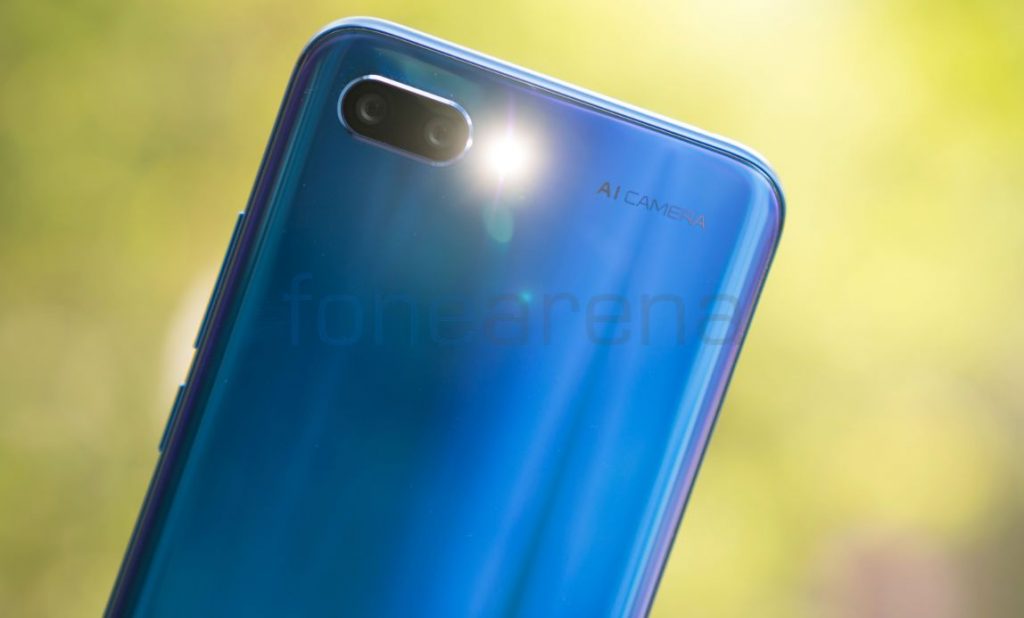 Coming to the real-world usage, the daylight pictures come out well with rich colours and crisp details, so do the Macro shots. The auto-focus is quick to lock focus as well. In general, the pictures are well exposed and dynamic range optimisation is good as well.
However, just like other Huawei and Honor smartphones, the output is over-processed giving it an artificial tone. The AI does its job perfectly by  identifying the scenes and customizes the settings accordingly. Overall, if you turn on the AI, it does some over processing, improves contrast, removes blemishes and adds bokeh effect. If these things are not your cup of tea, you simply turn off the Master AI and shoot.
When it comes to low-light condition, the output is kind of okay most of the times with noise creeping in alongside. In a bid to reduce the noises, it tends to over-process the image, leading to loss of details. However, it produces a decent image considering the price point of the device. The portrait mode on both front and back camera works comprehensively as well. The Monochrome mode works well with wider dynamic range.
Talking about the video, the Honor 10 can shoot 2160p at 30fps and 1080p at 30/60fps. At the time of writing this article, we received an OTA update that bring EIS (1080p at 30fps and below) and HiTouch options to the camera. Since we already know the functionality of EIS, HiTouch is similar to Google Lens or QLens from LG ThinQ models. It is used to identify the product on the screen using Amazon Assistant.
Check out some of the camera samples below (Click the image to view the full-resolution sample).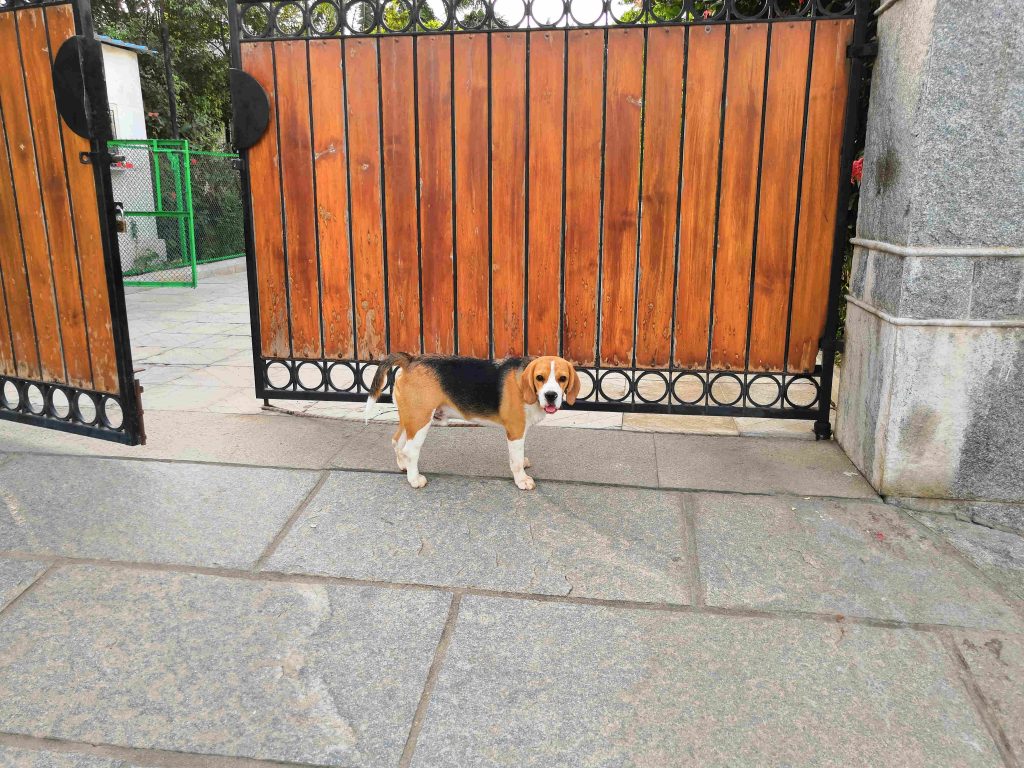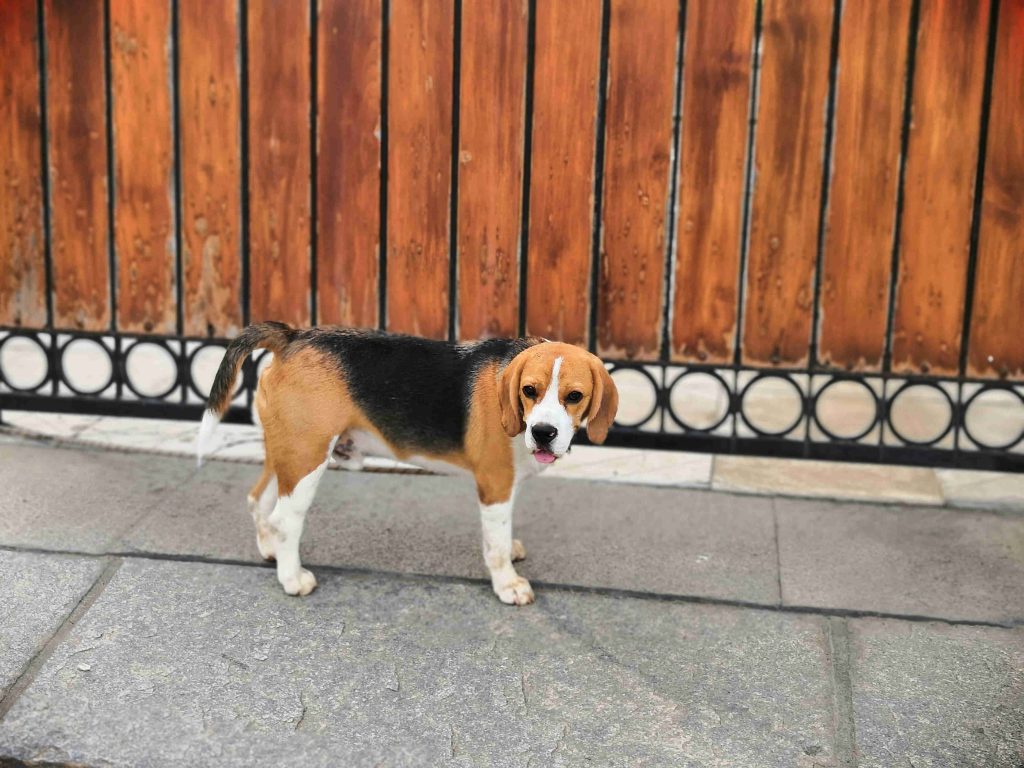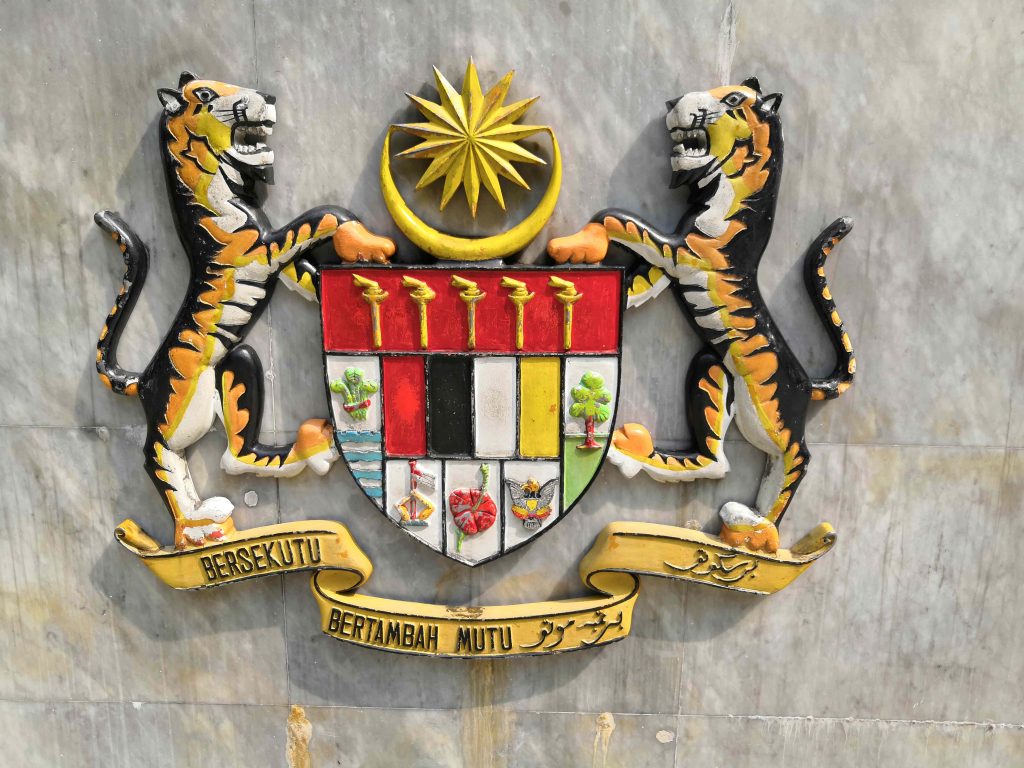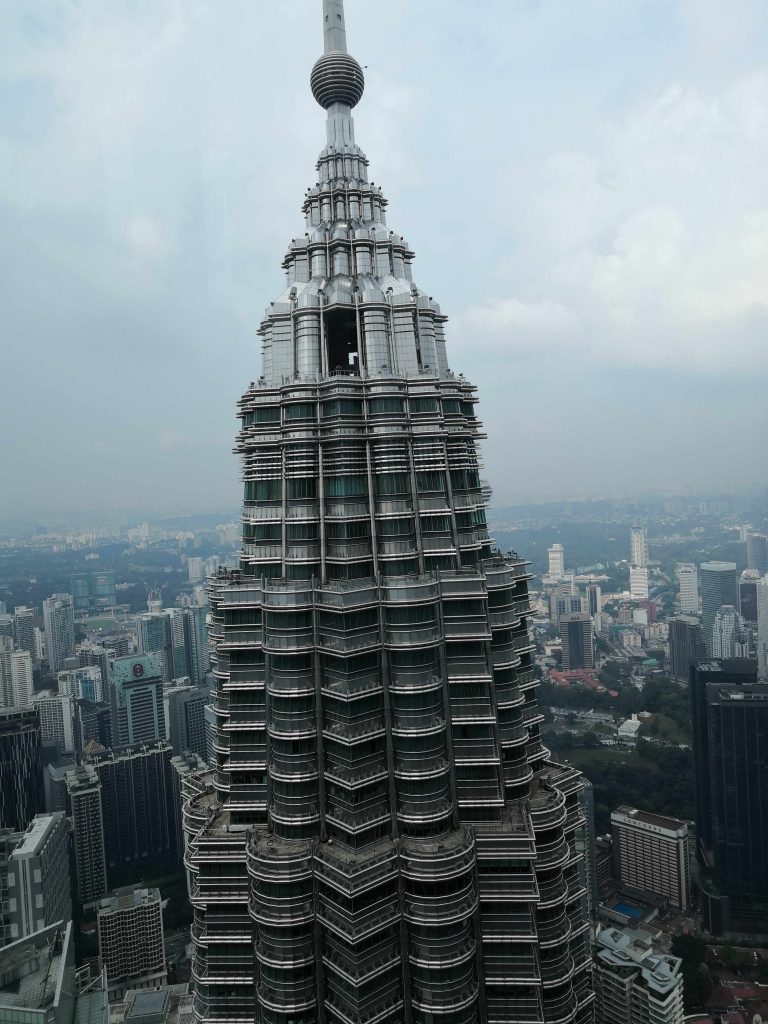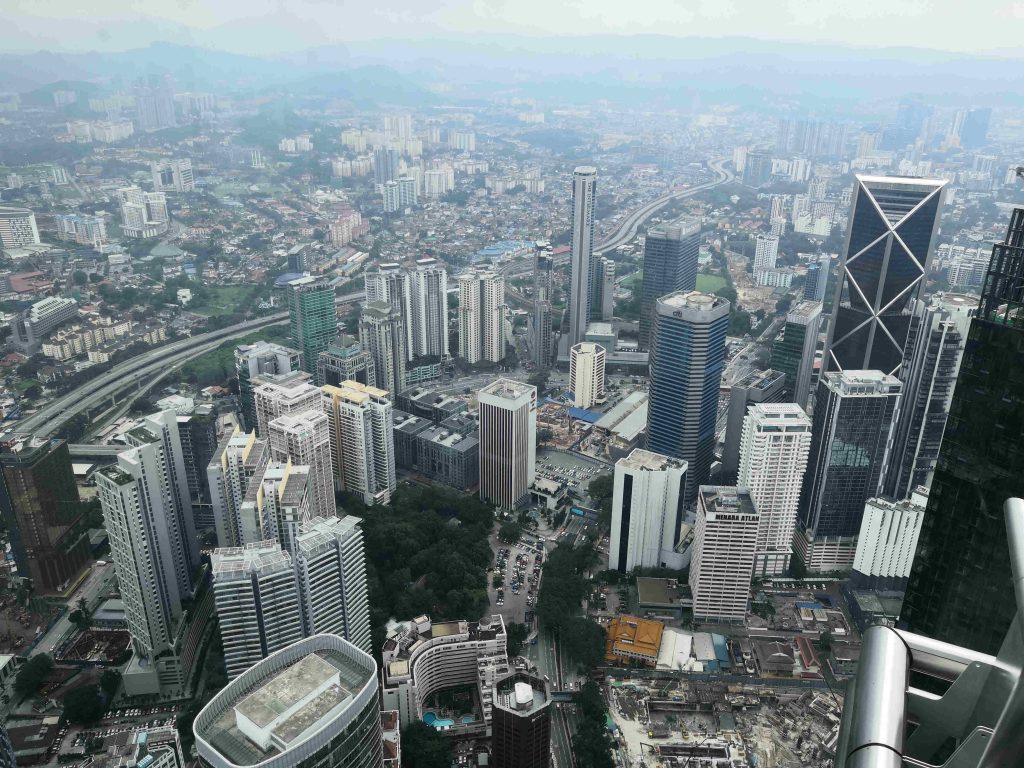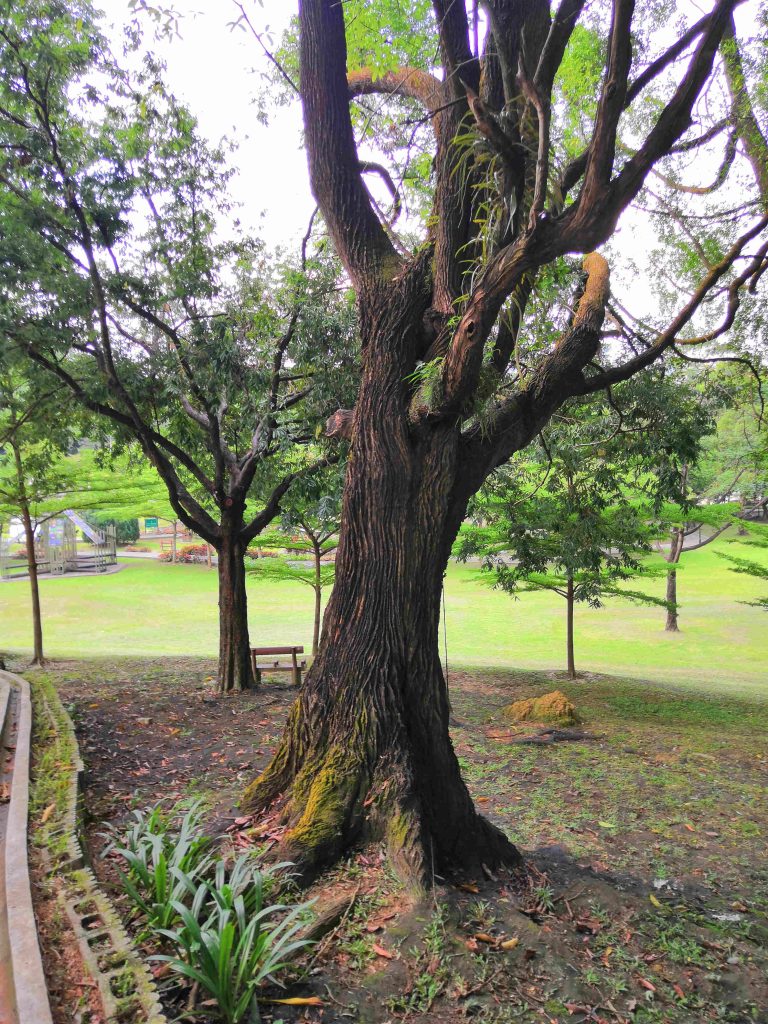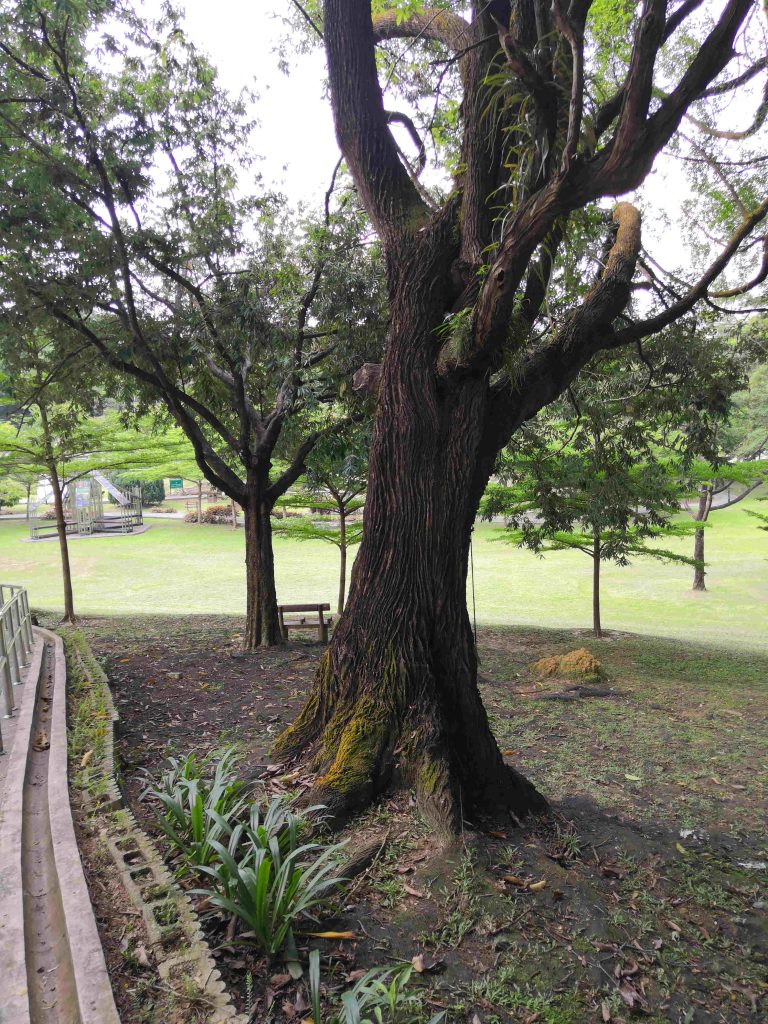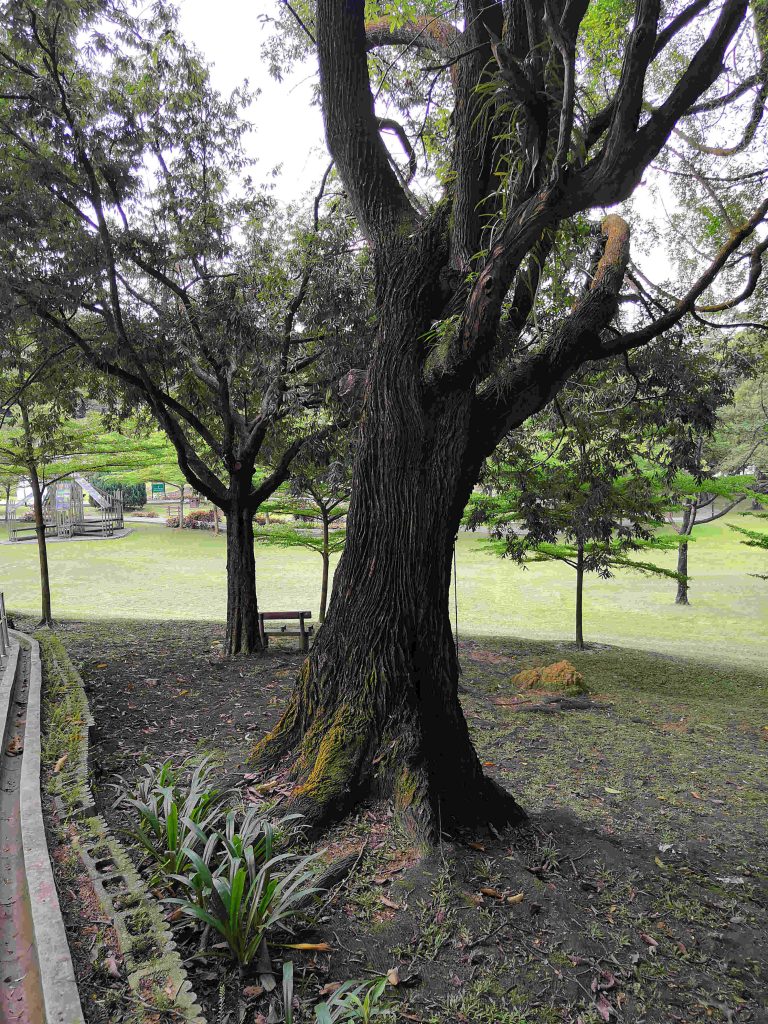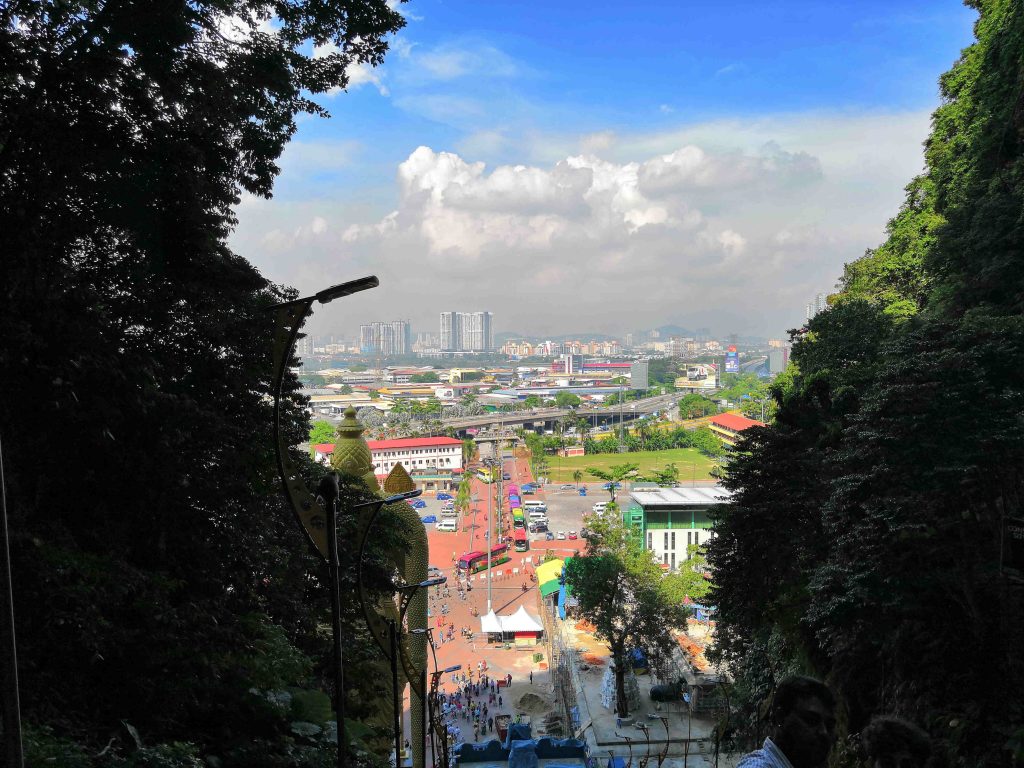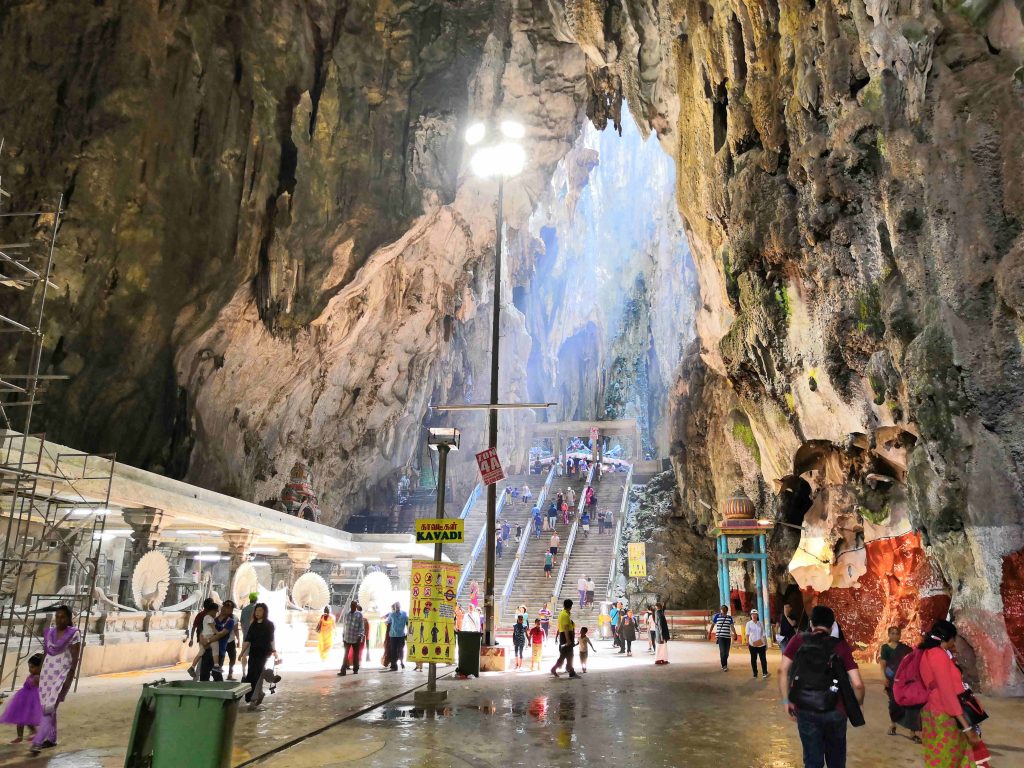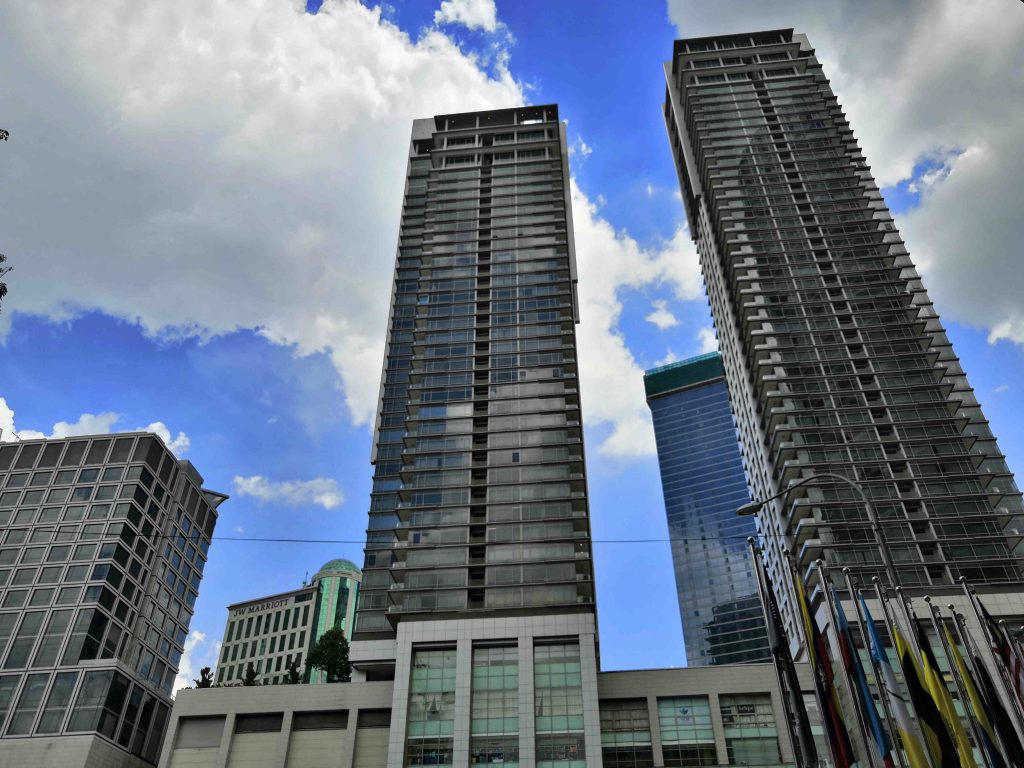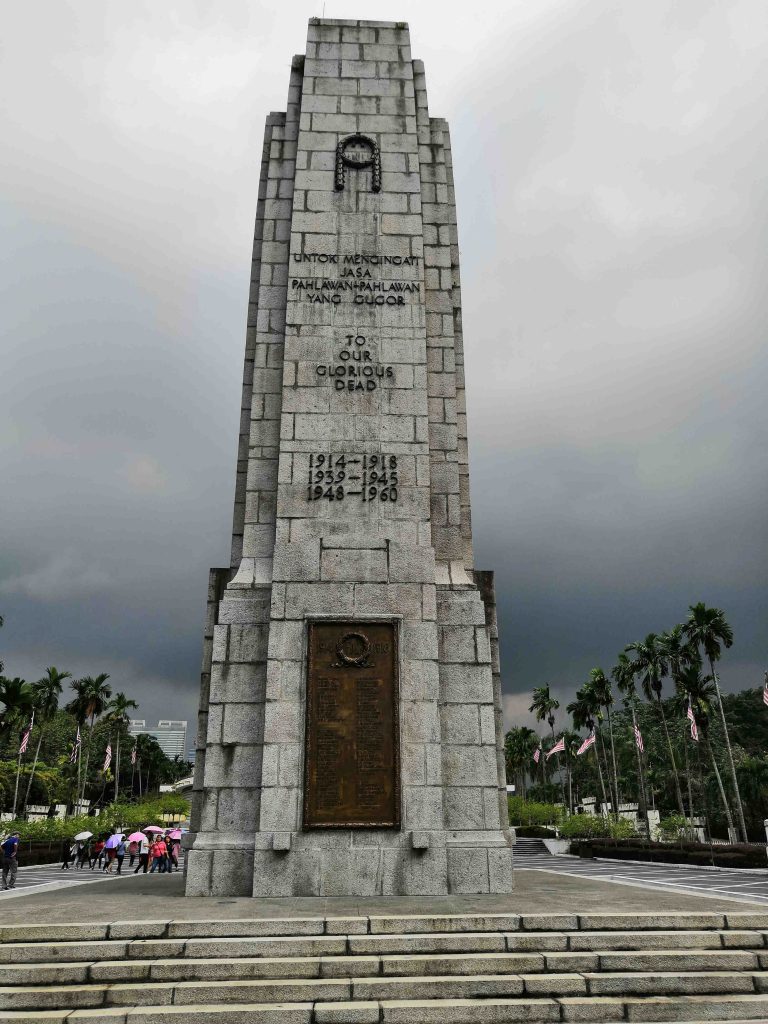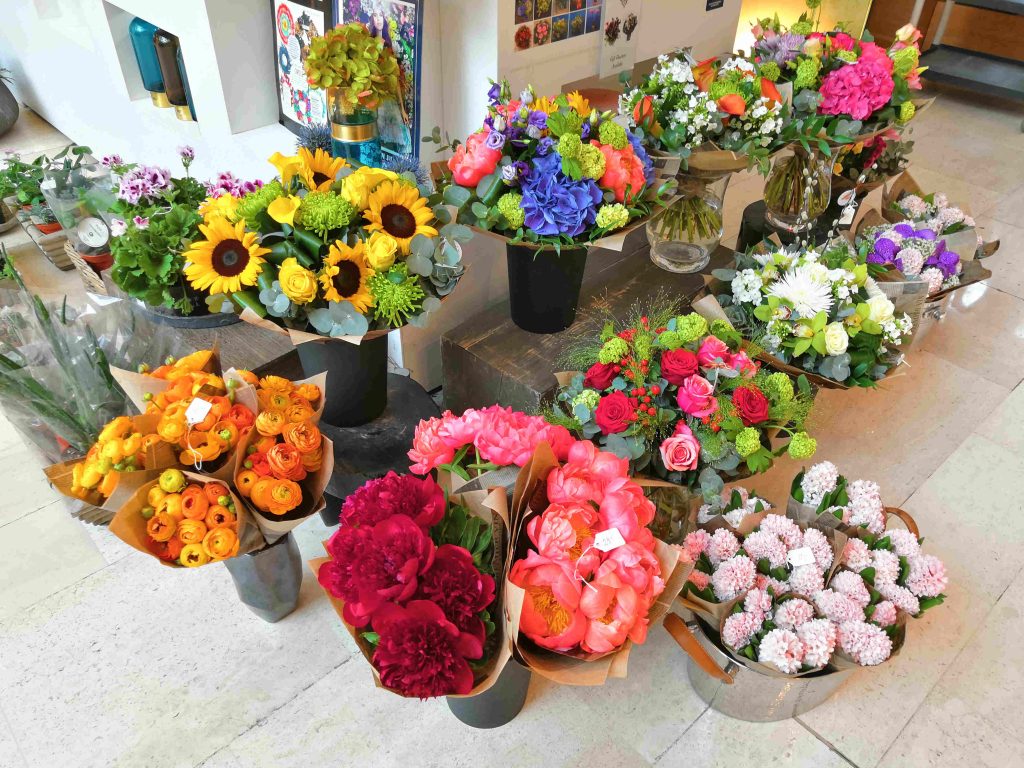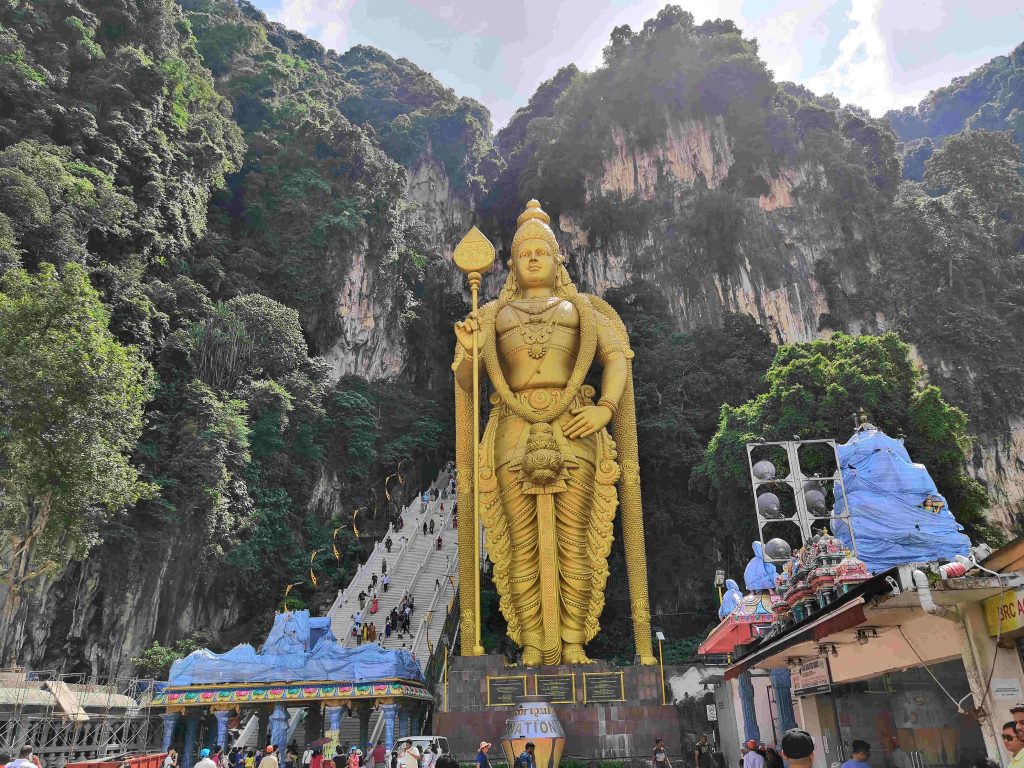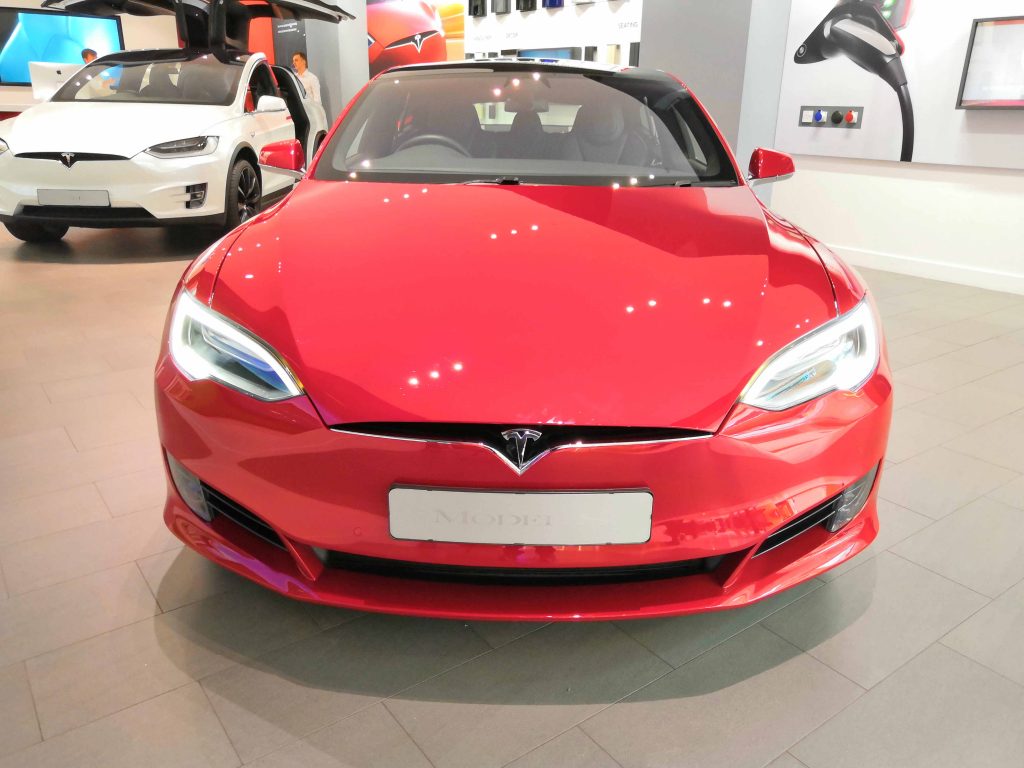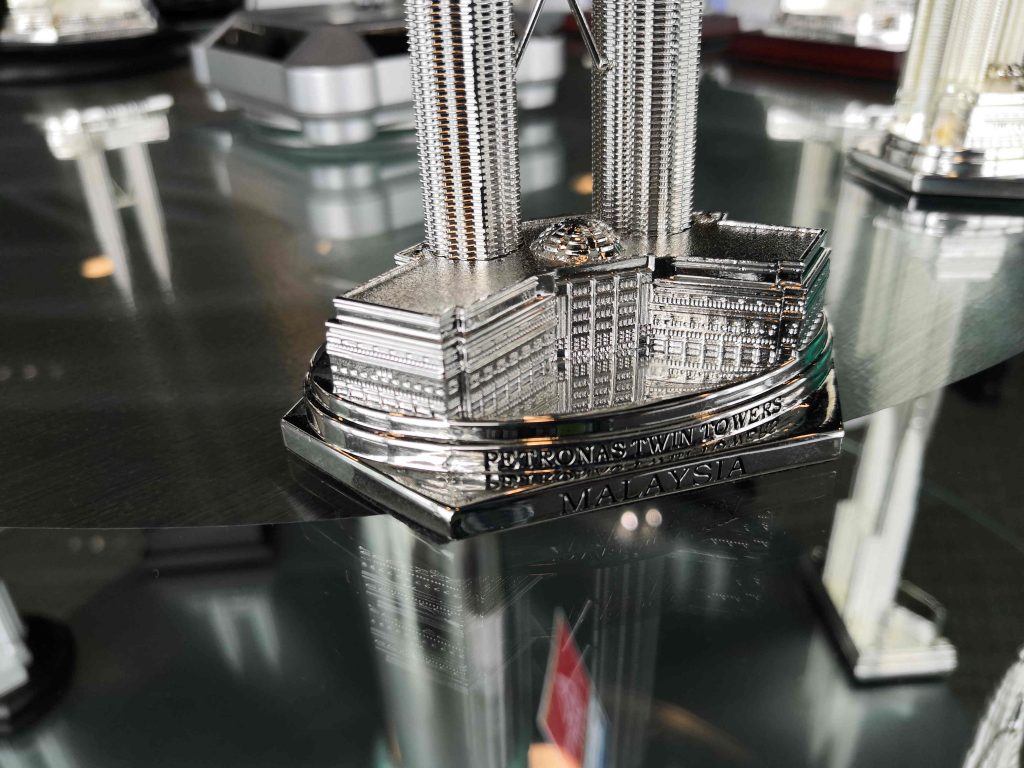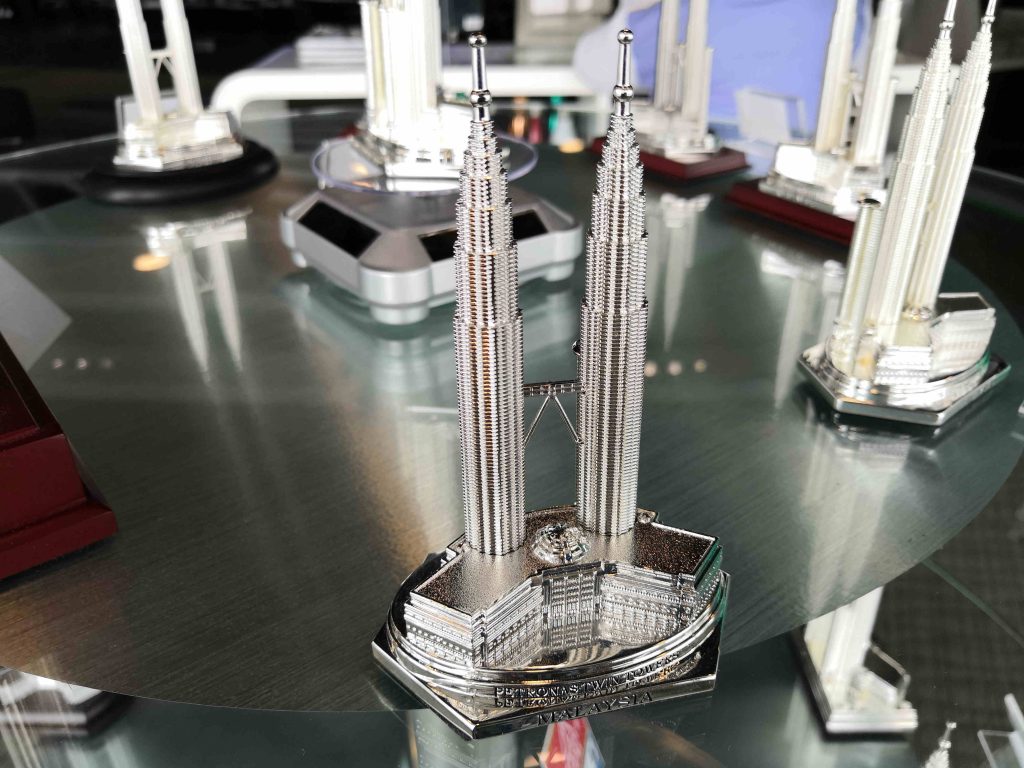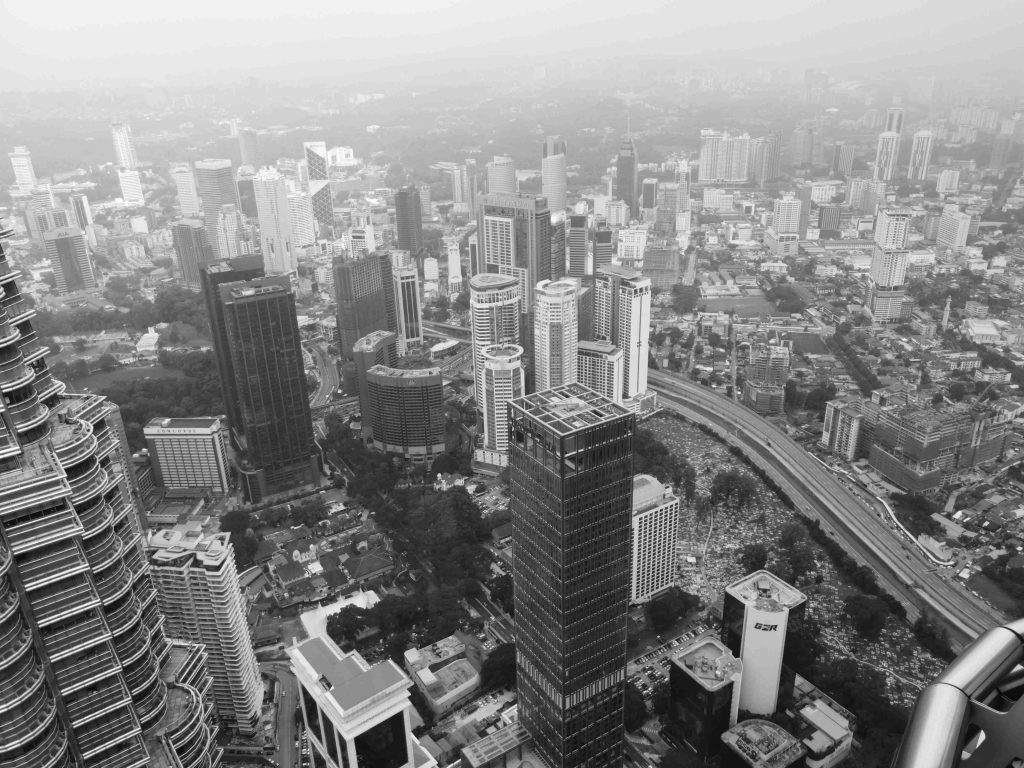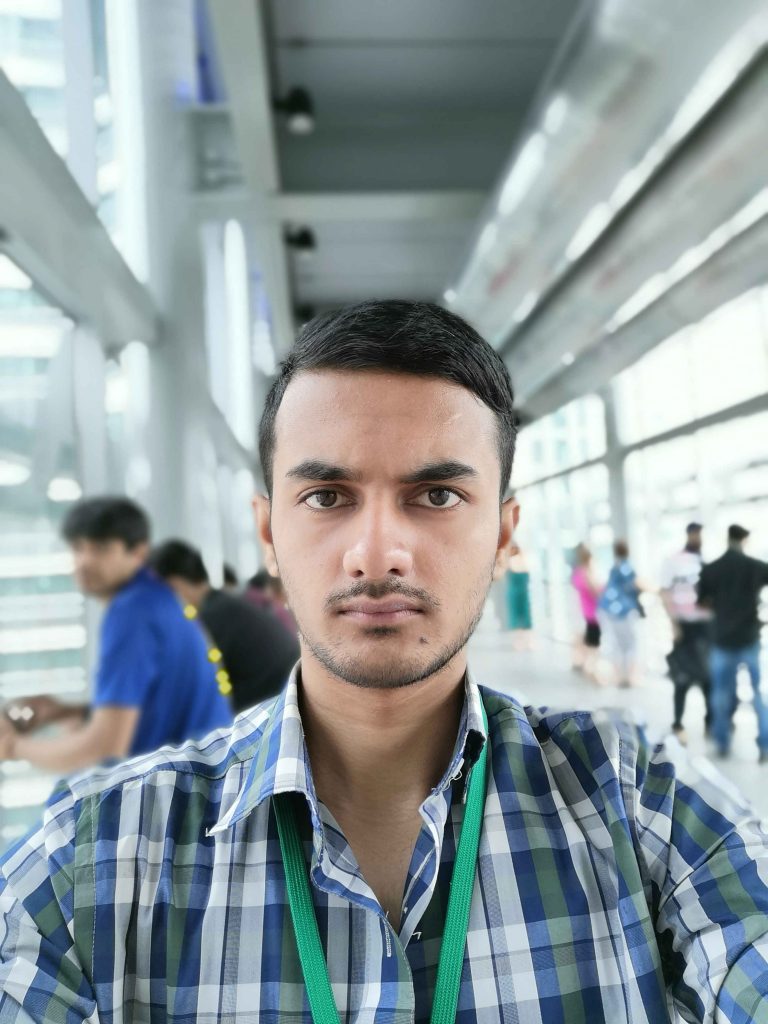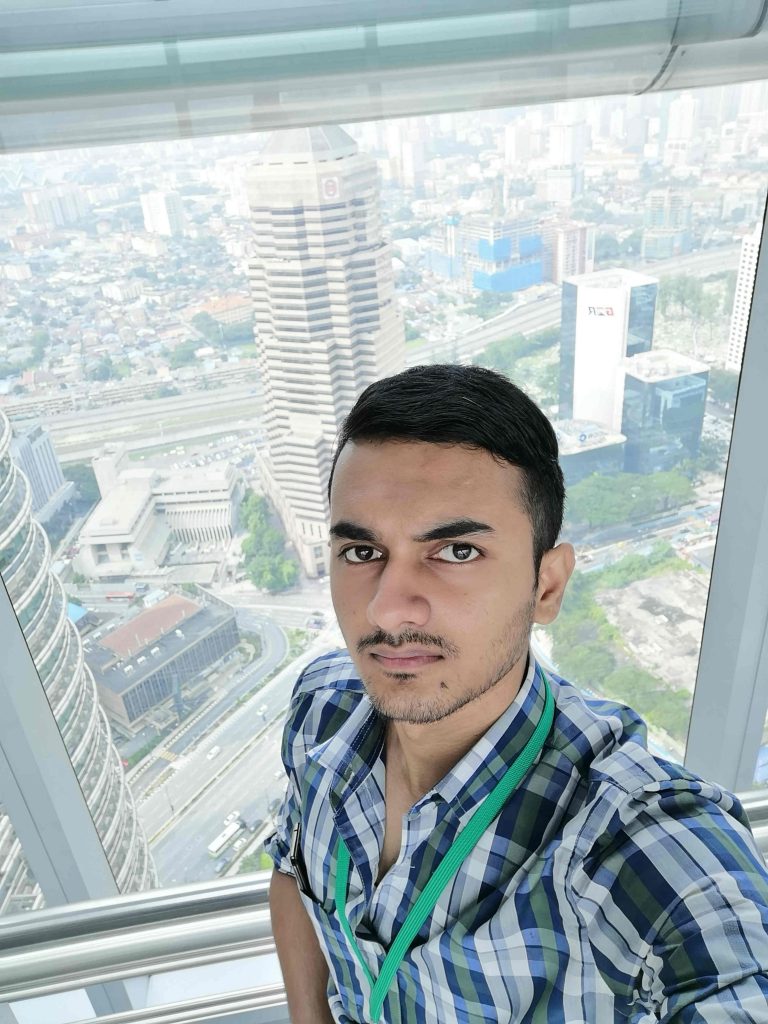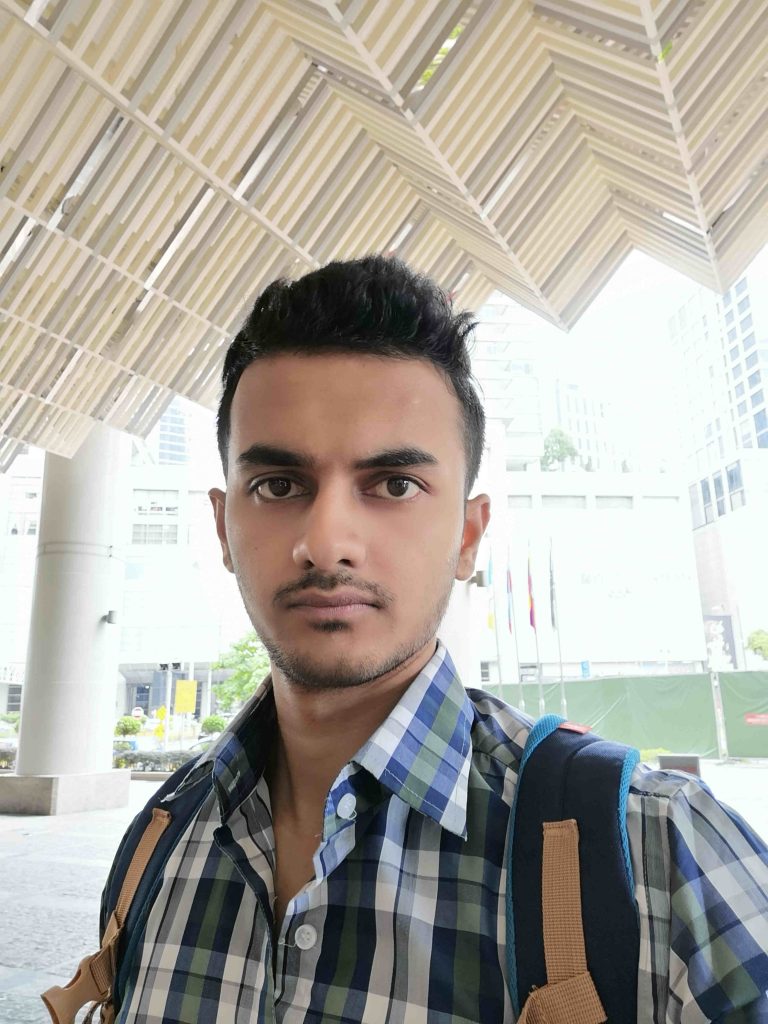 Software and storage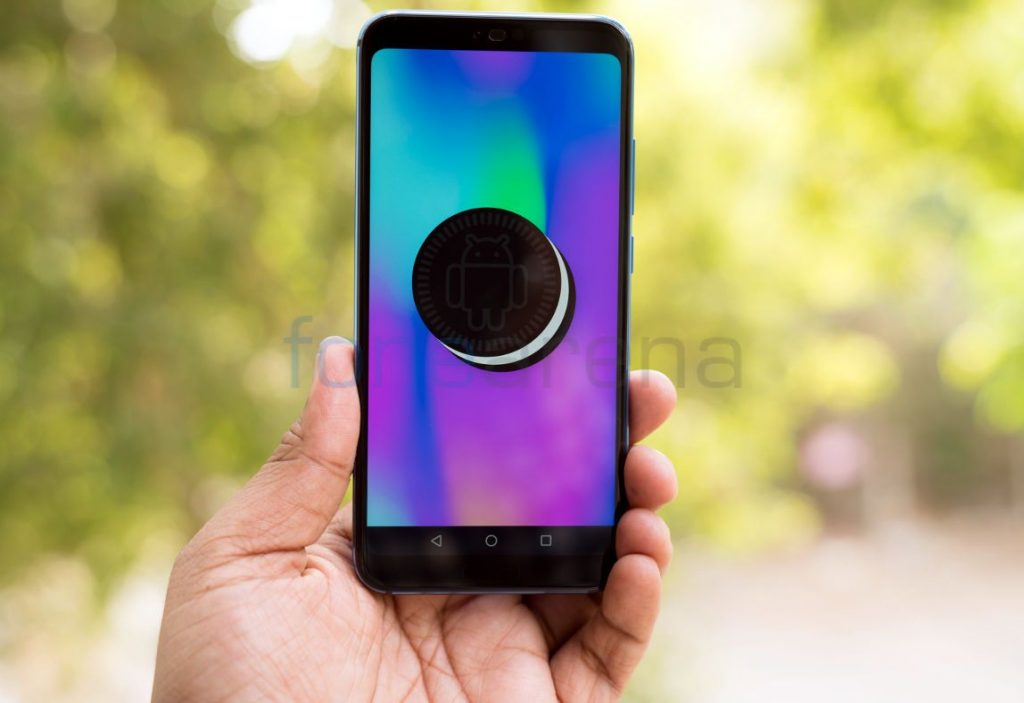 The Honor 10 is shipped with Android 8.1 (Oreo) with EMUI 8.1 out of the box with an Android security patch for May 2018. There is a full-screen display option, which displays non full-screen apps in full screen. In order to do that, users need to turn on the toggle for the selected app.
Moreover, you also get voice control for quick calling using voice commands, and there are voice broadcasts for incoming calls when connected to the headset. Like other smartphones, it also has a one-handed mode. There is also a scheduled power on and off option so you can turn off the phone during the night and turn it on in the morning to save battery.
With Honor 10, you get three different options to navigate — off-screen navigation button (uses the fingerprint scanner below the display), Virtual navigation bar (uses on-screen navigation button and you also get to select the combination of buttons) and Onscreen navigation key (Uses a single navigation key to navigate through your system).
There is also 'Simple Mode' which offers you a minimalistic home screen with a simple layout and large icon. There is an option 'Smart lock screen notifications', which when enabled the content of the notification will only be shown when the users face is recognized. It worked flawlessly when we tried. Additionally, there is an App twin option, which lets you log into two different accounts for the same app at the same time.
Also, there is a 'File Safe' feature, which protects your information including photos, videos, and other files by encrypting it. In addition to it, there is a feature called 'Private Space', where you can create two smartphones for better privacy. This feature can be configured using the fingerprint scanner, PIN, and lock pattern. For example, if you register two fingerprints one for main space and one for private space, using the private space fingerprint will directly take you to it.
In the recent OTA update, we also got Party Mode, that let's users to sync music playback across multiple phones to create an immersive surround sound effect.
Moving on to the storage, the Honor 10 comes just in one variant — 6GB RAM and 128GB onboard storage. Out of 128GB onboard storage, users get around 119GB storage free and out of 6GB RAM, users generally get 3.1GB free when the default apps are running in the background. The phone doesn't have a microSD card slot.
Security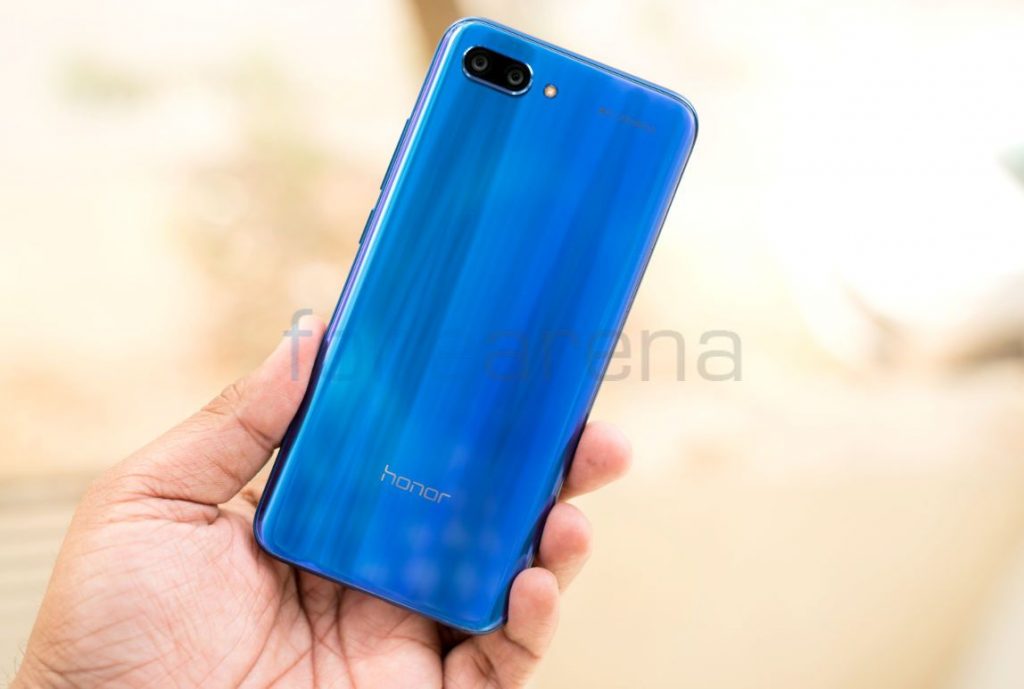 You can secure the phone in three ways — Fingerprint ID, Face unlock and Screen locks & passwords. The Honor 10 comes with an ultrasonic fingerprint sensor built into the bezel below the display. The boundaries of fingerprint scanners are marked with a dotted line to let users know on where to place the finger. The enrolling process is bit slow and takes a minimum of 20 seconds to complete.
On the other hand, unlocking the phone has become a bit complicated with Honor 10 as the user need to press the sensor instead of just passing the finger on it. Since it uses the ultrasonic technology, the sensor sends out high-frequency waves to detect the fingerprint, and therefore pressure is required to recognize it.
When it comes to real-world usage, it is a bit slow and sometimes takes around 2 to 3 attempts as well. Having said that, the fingerprint works well even when you have wet or dirty fingers. With the latest OTA update, users can now enroll Paytm fingerprints, where the Paytm screen can be turned on just by touching fingerprint sensor.
Apart from Fingerprint scanner, you can unlock the device with Face unlock. When it comes to Face unlock, users need to register their face on the device. The face unlock can be done in — Direct Unlock (Once the screen turns on, the device will automatically unlock when your face is recognized.) and Slide to unlock (after the face is recognized, slide the screen to unlock the device).
Connectivity, Music player, loudspeaker, and call quality
The Honor 10 supports connectivity options including Dual 4G VoLTE, WiFi 802.11 ac (2.4GHz/5GHz), Bluetooth 4.2 LE, GPS, USB Type-C and NFC on board. It has VoLTE support for Airtel, Vodafone and Reliance Jio as well. It has Dual 4G and Dual VoLTE option that allows you enable 4G and VoLTE on both the SIMs and switch between them easily.
The Honor 10 comes with a standalone music player with support for Huawei Histen sound effects. In fact, it supports various playback mode, that customizes the music accordingly. The audio output through headphones is excellent in quality, but the volume level is a letdown. Moreover, it comes with a single, bottom firing loudspeaker. The loudspeaker is significantly good indeed. The call quality is good, and we did not face any call drops and earpiece volume was loud as well.
Performance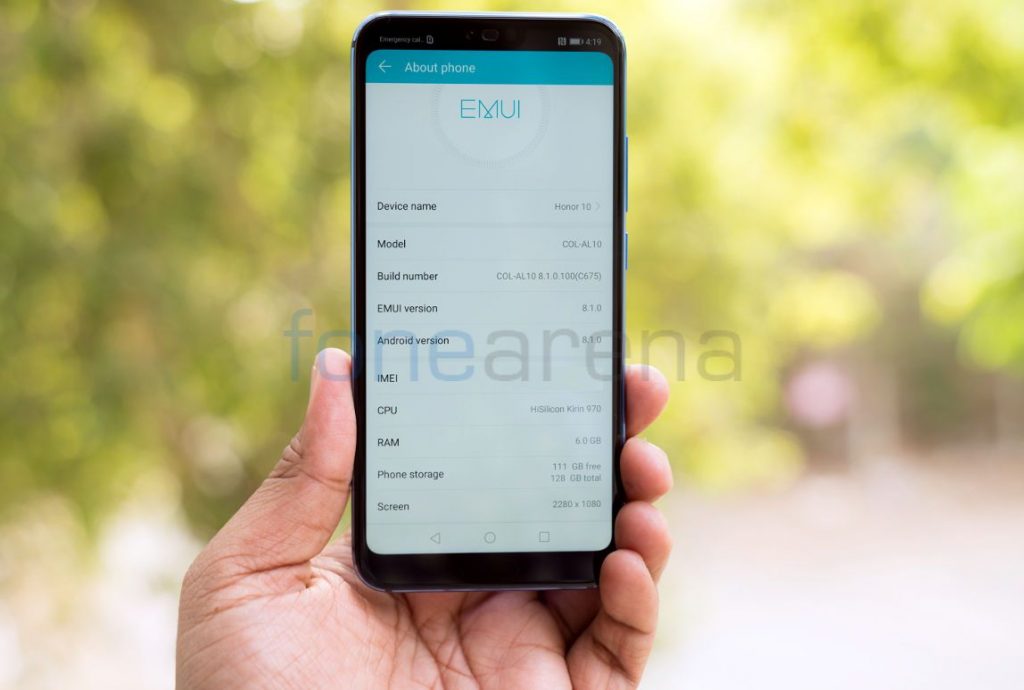 The Honor 10 is powered by an Octa-Core Huawei Kirin 970 (4 x 2.4 GHz A73+ 4 x 1.8 GHz A53) 10nm processor with Mali-G72 MP12 taking care of graphics department. The Qualcomm equivalent of Kirin 970 is the Snapdragon 835 chipset. As we all know, the Kirin 970 includes a dedicated neural processing unit that delivers up to 25 times the performance with 50 times greater efficiency.
In fact, I have already reviewed the Honor View 10 and Huawei P20 Pro with Kirin 970 chipset. During my comparison with Huawei P20 Pro (my secondary device), I didn't find any difference in terms of performance. On our day to day usage, the device never misses a beat, and we haven't seen, hang or lag. It processes everything regardless of what you throw at it, thanks to 6GB RAM. During our gaming session, we didn't witness any frame drop as well. Check out the synthetic benchmark for Honor 10 below.
Battery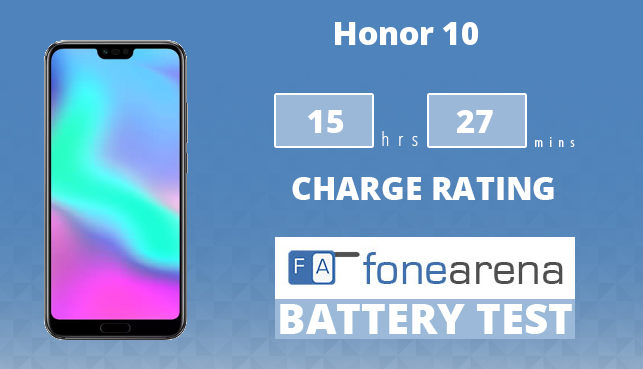 The Honor 10 is powered by a 3400 mAh battery, which is the same as the battery of Huawei P20, which did not launch in India yet. It's worth mentioning here that, Honor has carried forward the Honor Supercharge fast charging technology to this phone as well where it can charge the phone from 0 to 50% in 25 minutes. The Kirin 970 chipset built through 10nm process technology is said to enhance the battery life for calls, music, video, and gaming on smartphones through performance improvements.
However, in our case, the 2-pin charger bundled in our review unit (5V-2A / 9V-2A) and fills it up from 0% to 50% in about 45 minutes hours, whereas 0 to 100% takes close to 2 hours. We also tried charging the device with Huawei P20 Pro's Supercharge charger (4.5V/5A) as well. With this the battery from 0% to 50% got filled up in just 26 mins, whereas 0 to 100% in just 1 hour and 23 minutes.
Talking about the real-world usage, I used Honor 10 as my daily for over a week with moderate to heavy usage. My usage includes Amazon Prime Music streaming, YouTube videos, Google Maps, IM and phone calls. In addition to that my mobile data was kept on the whole day and the Bluetooth was connected to my Mi Band 2 most of the time. Considering the above scenario, we didn't get caught short of the Honor 10, which is definitely a promising sign. Furthermore, you will get a day of use from it during moderate usage, but it will make sure that you charge it fully each night while hitting the bed.
If you want to do some power consumption and save battery when you are away, you can enable the Power Saving mode, and Ultra Power saving mode as well. Having said that, it might affect the performance of the device to a certain level.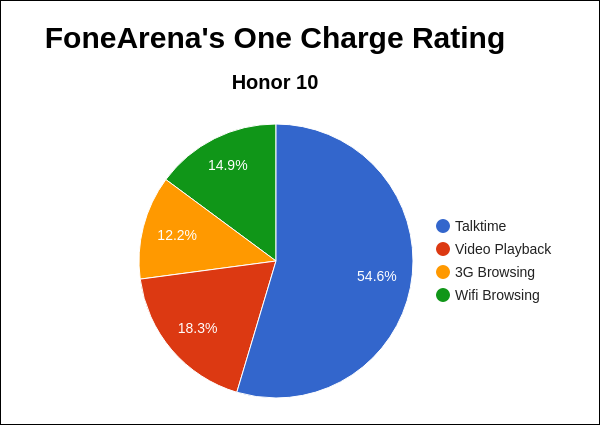 In our OneCharge rating, the Honor 10 achieved 15 hours and 27 minutes, which is decent for a phone with a 3400 mAh battery and a 5.84-inch screen, but it could have been better with an OLED screen. We will bring you the complete set of battery life test results soon.
Conclusion
The Honor 10 comes in Phantom Blue and Midnight Black colors in India carrying a price tag of Rs. 32,999. It is available exclusively from Flipkart. Overall, the Honor 10 is an impressive all-rounding package and an excellent affordable alternative to Huawei P20 Pro. Nonetheless, no phone is perfect, so does the Honor 10. It has its own limitations, but that doesn't stop us from recommending it.
In a nutshell, Honor 10 has great build quality, appealing design, smooth performance and an above average camera. On the other hand, the device fall short on video stablization options since it lacks OIS, slightly slow Ultrasonic fingerprint scanner and lack of IP ratings for water-resistance . To summarize, here are the pros and cons of the smartphone.
Pros
Good Display
Good Design and build quality
Smooth Performance
Value for money
Cons
No OIS
Not water resistant
Ultrasonic fingerprint scanner is a bit slow
EMUI interface might not be preferred by everyone
Photography by Siraj