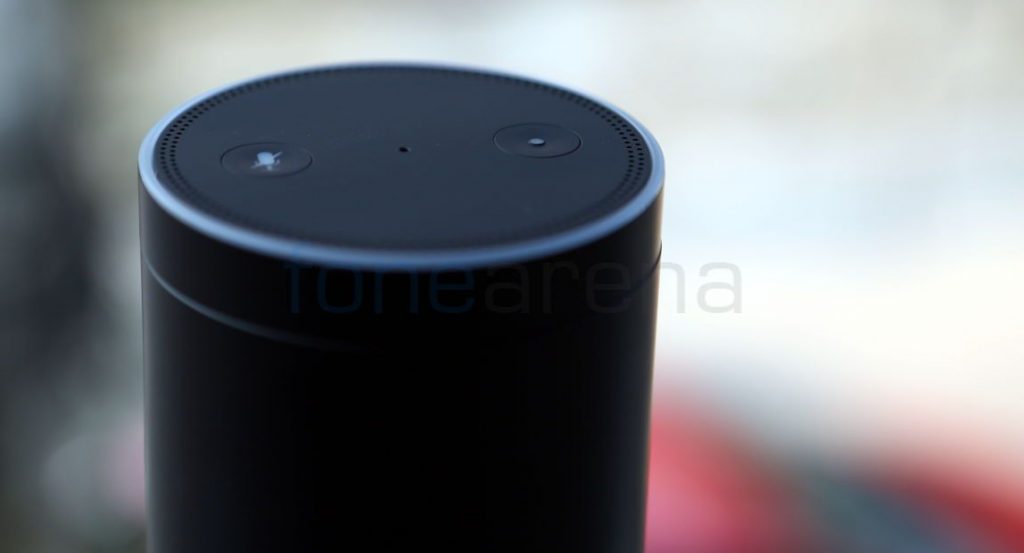 Amazon India today has announced that Echo users can now control their Smart Home cameras, ACs, TVs and set-top boxes with just their voice. You can switch on the lamp, turn on the geyser without getting out of bed or dim the lights from the couch to watch a movie without lifting a finger. 
These new capabilities are available to the newly launched Echo Spot. The company says that Alexa can now show live feeds from an Alexa-compatible camera on the screen of the Echo Spot. Alexa now also supports Smart Voice Remotes or IR Blasters such as OakRemote from Oakter and Silvan Sirus.
These smart remotes replicate the infrared codes of conventional remotes and enable customers to voice control existing devices like ACs, TVs, and set-top-boxes. These devices come pre-configured for major satellite TV providers and customers can switch on/off their TVs and set-top boxes with their voice command. Much like Google routines, Alexa Routines also allows customers to automate a series of customizable actions using a single voice command. Users can create Routines from the Alexa app.
Puneesh Kumar, Country Manager for Alexa Experience & Devices, Amazon India said:
With the introduction of Alexa and hands-free voice in the home, we think customers are seeing now- more than ever- that Smart Home isn't as complicated as many people once thought. We still consider ourselves at Day 1 with Alexa and the Smart Home—but we're excited by the early response from Smart Home device manufacturers and happy to offer customers with more Smart Home devices that work with Alexa.